District Events

View Archives
December 13, 2018
Partnership with North Brothers Ford on January 15, 2018 at 12pm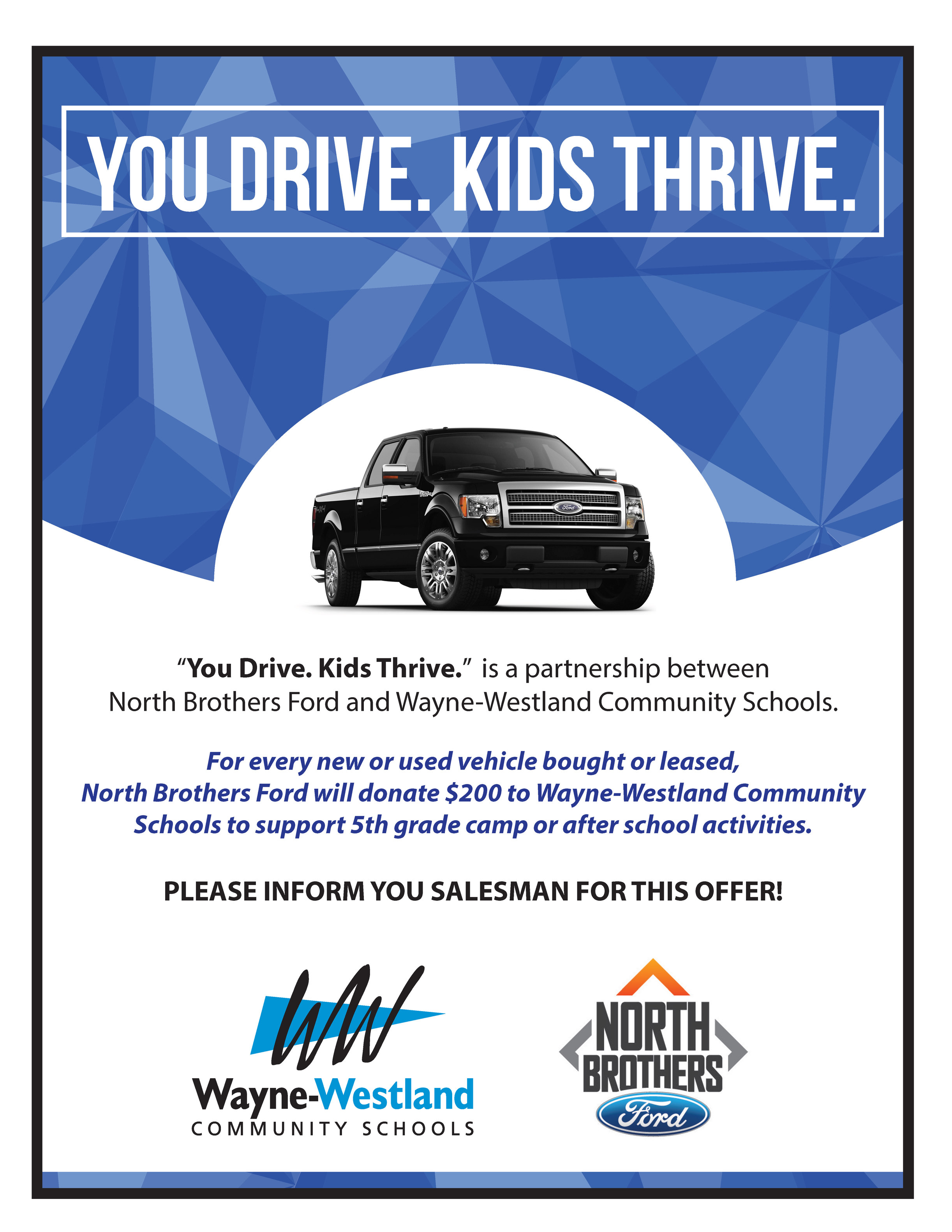 Please join us in launching our You Drive. Kids Thrive. partnership with North Brothers Ford on January 15 @ 12pm @ North Brothers Ford on Ford Rd in Westland.
The You Drive. Kids Thrive. program will support 5th graders going to camp and afterschool activities. North Brothers Ford will donate $200 to Wayne-Westland Community Schools when individuals buy or lease a new vehicle.
Please join us in celebrating this wonderful partnership! Please RSVP by calling (734) 419-2036.
Thank you for your support.
December 12, 2018
WMHS to host 8th Grade Parent Night, Tuesday February 5th, 2019 at 6 pm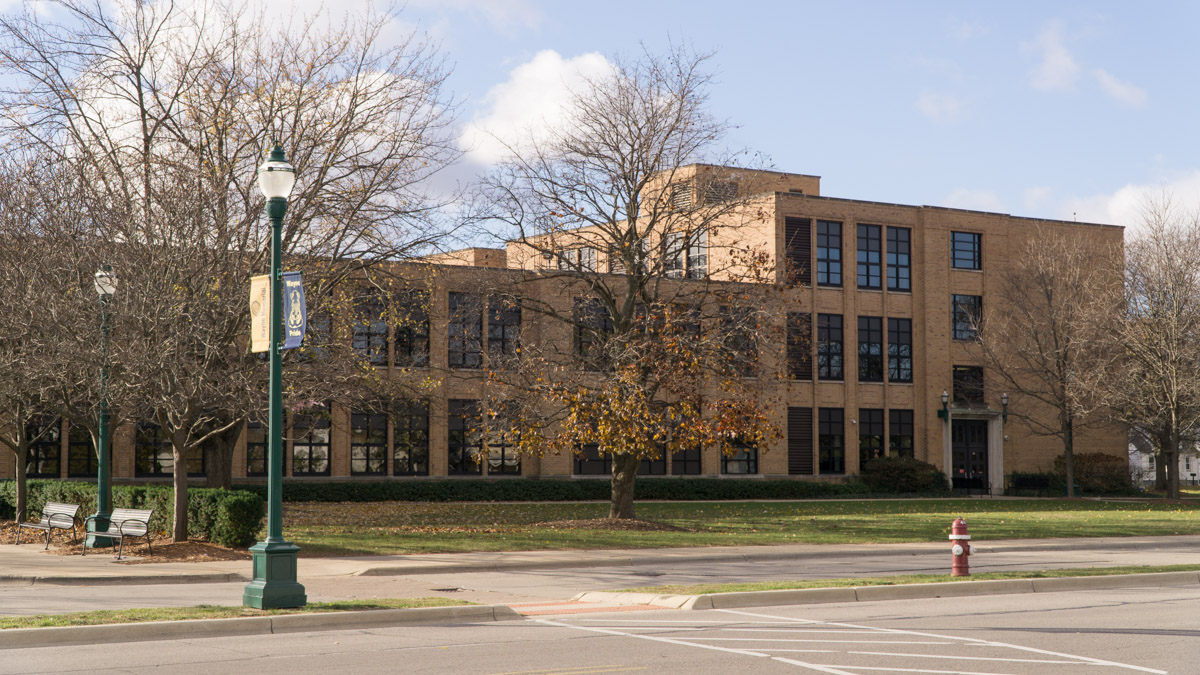 Wayne Memorial High School will be hosting an 8th grade parent night for those transitioning to 9th grade or interested in getting more information about Wayne Memorial High School for the 2019-2020 school year. Students do not have to be currently attending a Wayne-Westland Community School to attend.
The event will be held on February 5, 2019 at 6:00 p.m. in the Wayne Memorial High School Stockmeyer Auditorium.
Topics covered will include: scheduling, graduation requirements, testing out requirements, direct college courses, AP courses, extra-curricular activities, and much more. All are welcome to attend and questions are encouraged. Parking is available in the Glenwood Street parking lot and guests should enter through the front of the auditorium. Any additional questions should be directed to the Counseling Department at (734) 419-2215. We look forward to seeing you there!
December 11, 2018
OK 2 Say Program Seminar - January 8, 2018, 6pm
This seminar will take place at Stevenson Middle School at 6pm on January 8th, 2018.
December 11, 2018
Rouge River student artwork contest - Entries due by January 11, 2019
The Rouge River student artwork contest has just begun! The theme this year is to design trading cards (following a template) with the theme: What's in YOUR watershed? I've attached a flyer with the official rules, and all information and templates can be found on the Friends of the Rouge website here: https://therouge.org/artwork-contest/ Entries are due by end-of-day January 11. Mailing or dropping them off to the Friends of the Rouge office is the preferred method, but they may also be scanned/emailed to me or faxed. Winners will be featured on the posters distributed to each school. While the focus is for students from Rouge Education Project schools, this contest is open to any school/class within the Rouge River watershed. If the school features a winner, they will get copies of the poster, too. So feel free to spread the word!
December 11, 2018
Winter Stonefly Search - January 29, 2019
Volunteers needed to help look for sensitive aquatic insects that indicate good water quality. If you would like to volunteer or know someone who would, please review flyer above.
District News

View Archives
View our School Photo Galleries
Early Childhood

Elementary

Upper Elementary

Middle Schools

High Schools