Wayne Latest News

View Archives
March 29, 2019
WMHS College & Career Fair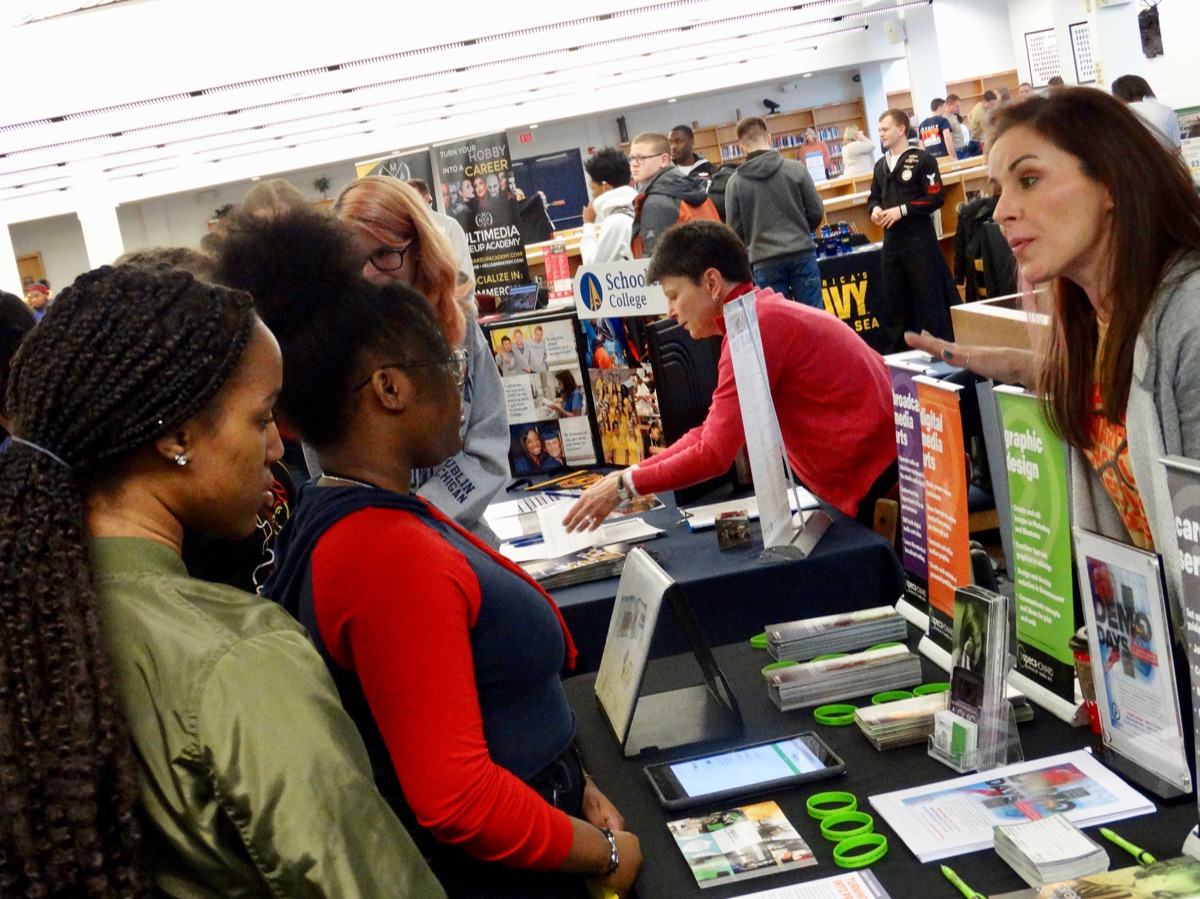 View more images from our event!
This year's college and career fair was a success! Students were able to talk to representatives from over 70 colleges and post-secondary programs!
March 22, 2019
WMHS Band/Orch Students Earn High Marks at State Festival!
Congratulations to 9 WMHS Instrumental Music students who performed solos at State Solo/Ensemble Festival on March 16th at Chelsea HS! Students are scored and given ratings from '1' (highest) to '5' (lowest) and qualified for State by receiving a '1' at the District Festival in February. 8 students earned medals at State and 3 events earned the highest rating of a '1'. Student performers and their ratings: Shanel Baxter (3), Jerico Renfroe (2), Mia James (2), Brooke Williams (2), Malachi Sauls (2), Grace Diroff (1), Joshua Carney (1), Isabelle Sparkman (1).
March 13, 2019
Science Invention Convention
March 11, 2019
Athletic Signing: Jonathan Boland
March 11, 2019
Spring of 2018-19
February 15, 2019
Champions of Wayne builds bridges to student successes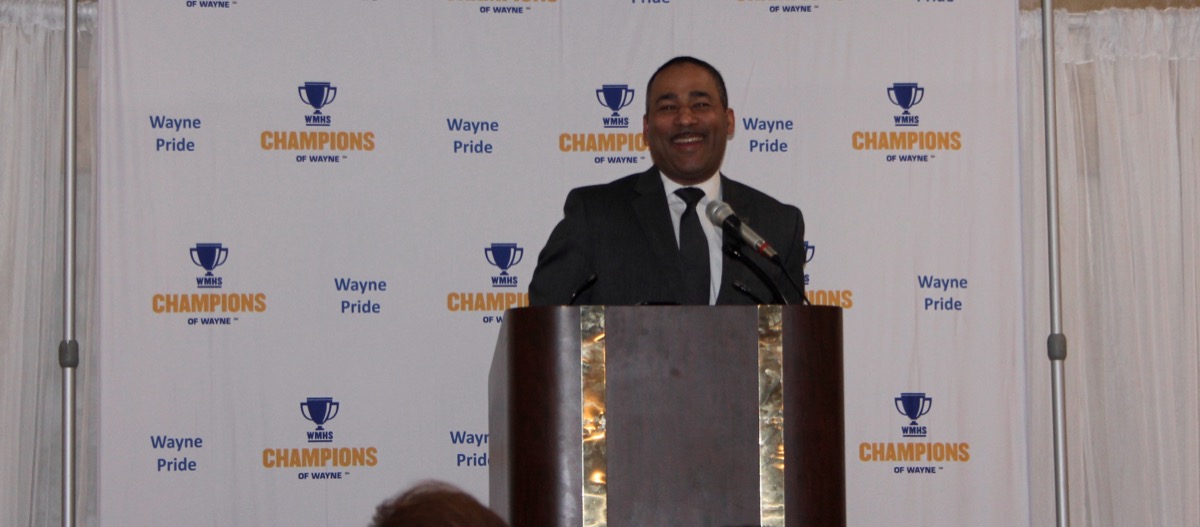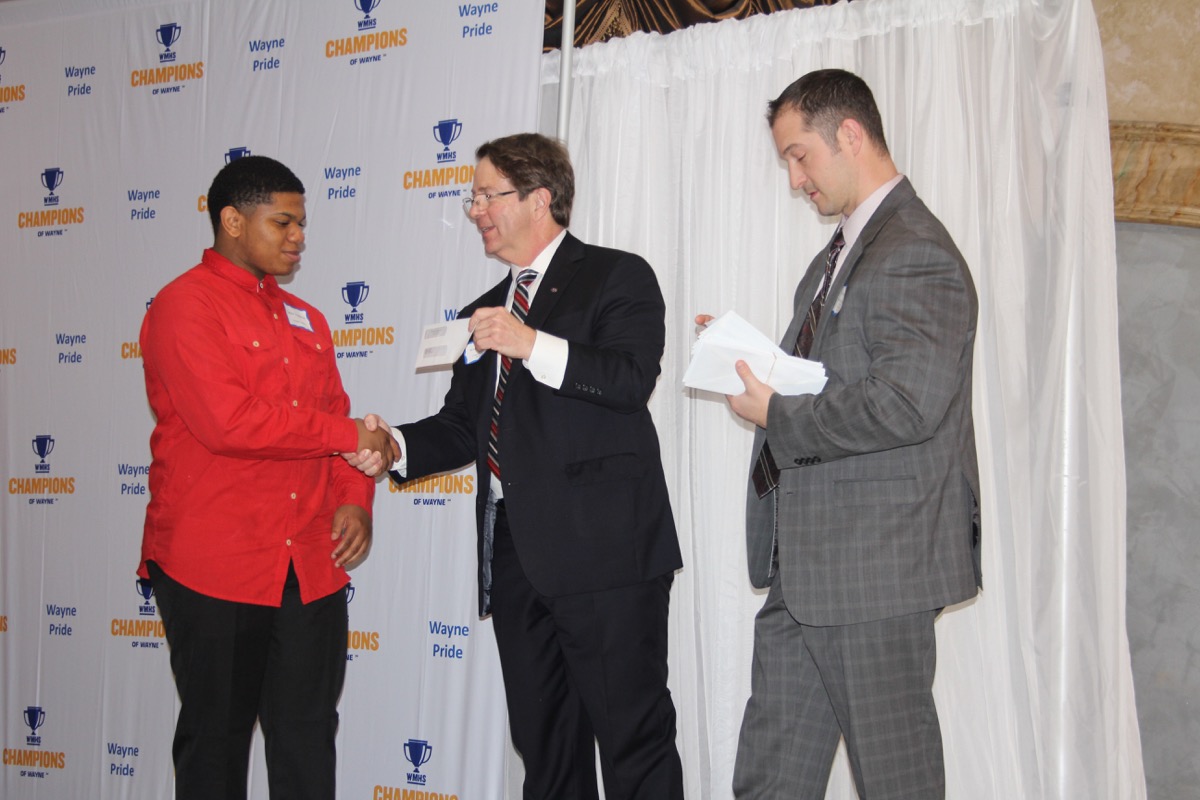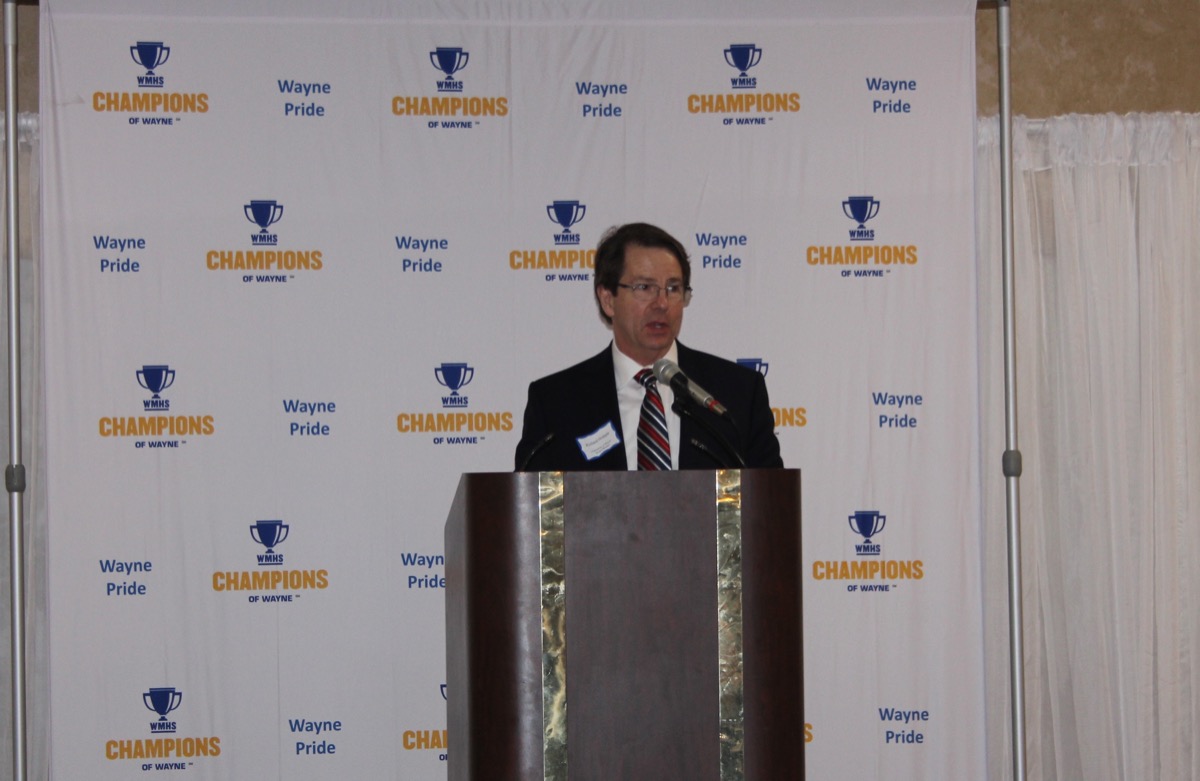 From the outside looking in Wayne Memorial High Schools seems like any other high school you can find from around the nation. It has all of the general features of a run of the mill secondary institution, but one thing that sets Wayne Memorial High School apart from the average high school is their Champions of Wayne program.
The Champions of Wayne program is a non-profit organization centered in the Wayne-Westland community that provides all participating students a chance to earn $200, just by completing a goal that they set at the start of each semester. Bill Gray and Richard Helppie founded the Program in 2009 as a way to show students that they are "capable of doing better than they already are." said founder Richard Helppie during the Champions of Wayne banquet. While on the surface the $200 incentive and the surplus of student goals met seem to be the result of Champions, the lasting effect of the program is much more valuable than $200.
February 15, 2019
GLP 50 Years 50k scholarship giveaway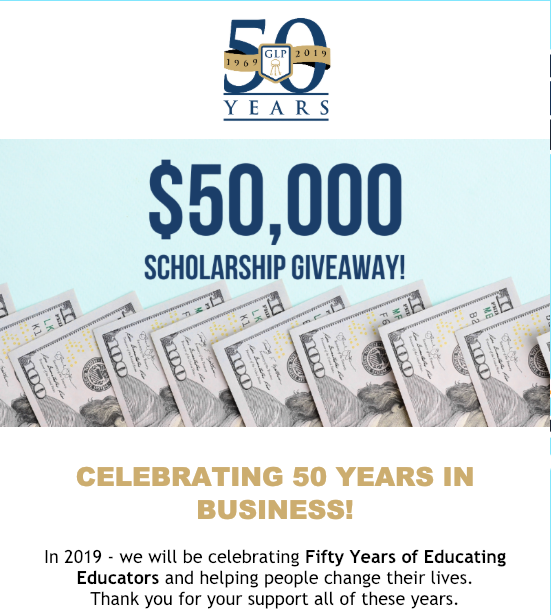 To celebrate being in business 50 years – we want to do something extra special.
Nominate a student or a child that needs our help to earn money for their college education. The process is simple, every week we will be choosing a special student to receive a scholarship from us. We will be giving out a total of $50,000 in scholarships.
We need YOU to help us find the special kids who deserve it. See https://glp403b.com/win-50000-in-scholarships/ for more details
February 12, 2019
We Need Student Input
Attention 6-12 grade students. We need your help in planning for the future of Wayne-Westland Community Schools.


Please share your thoughts with us in this survey
February 11, 2019
WMHS Percussion's 1st competition of the season at WGI Troy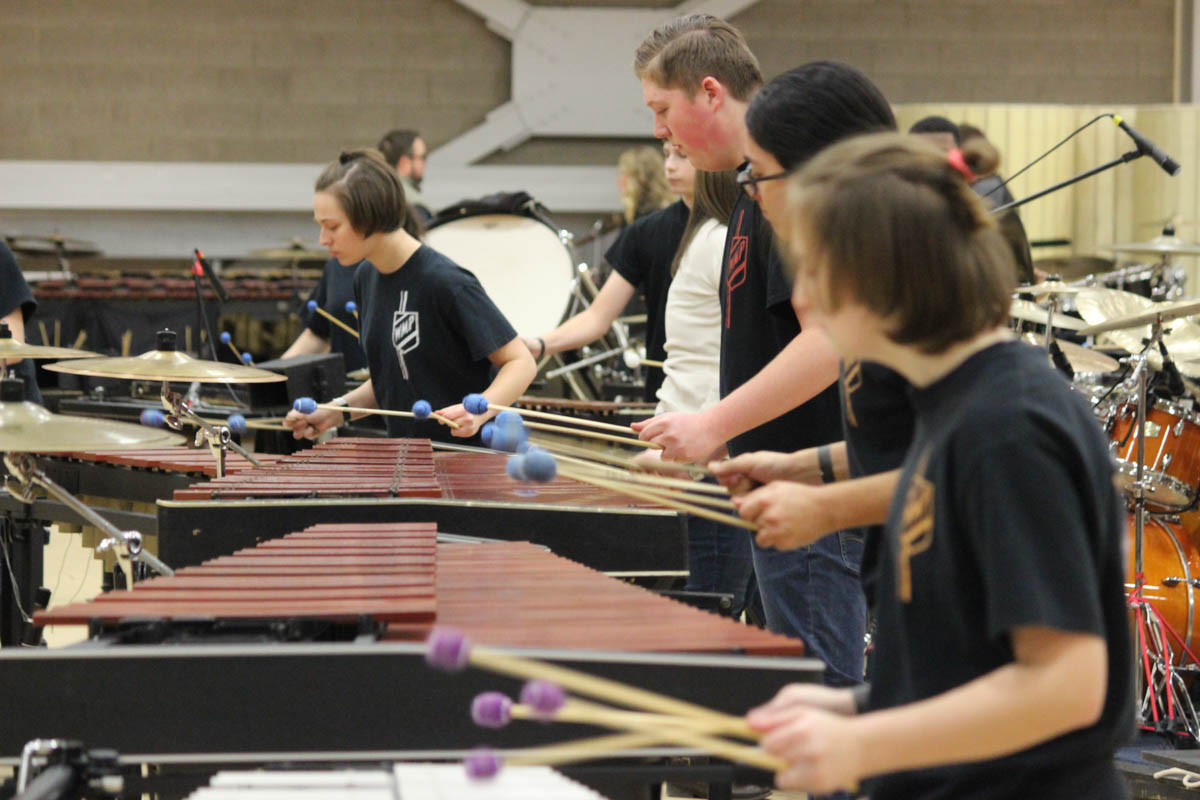 View more images from this event! Photography from K. McKay and the WMP.
Wayne Memorial Percussion performed at their first competition of the season - WGI Regionals at Troy Athens High School. They competed in the Scholastic Concert Open flight.
The 19member ensemble, directed by Andy Broekheizen, has 10 first-year members. They performed "Incarnate".
The Preliminary Round Performance had strong energy and great dynamics.
The WMP scored 73.10 - highest in their flight and 3rd highest of all flights.
With a few hours between performances, the WMP ate, relaxed for a bit, and spent time in sectionals and rehearsal.
Their Finals Performance was even more intense with a great response from the crowd. From the Awards Ceremony: In Scholastic Concert Open Competition, In First Place with a score of 74.35, Wayne Memorial Percussion. This was also the second highest score of all ensembles in all flights. Great job by the WMP! #WaynePride #Incarnate #WMP