Stevenson Latest News

View Archives
June 8, 2018
8th Grade Dance

View more images from our 8th Grade Dance.
On Friday June 8, Stevenson Middle School Eighth Graders celebrated their two years at SMS with their Eighth Grade Dance.
The semi-formal event included music by DJ; dancing; photo booth with props; "formal" pictures by a backdrop; pizza, punch, cake; and memories for all.
For some it was just a dance. For others a moment to mark the passing to high school. For a couple, it was a goodbye as they will be going to different high schools than their friends next year.
June 6, 2018
7th & 8th Grade Academic Awards Recognition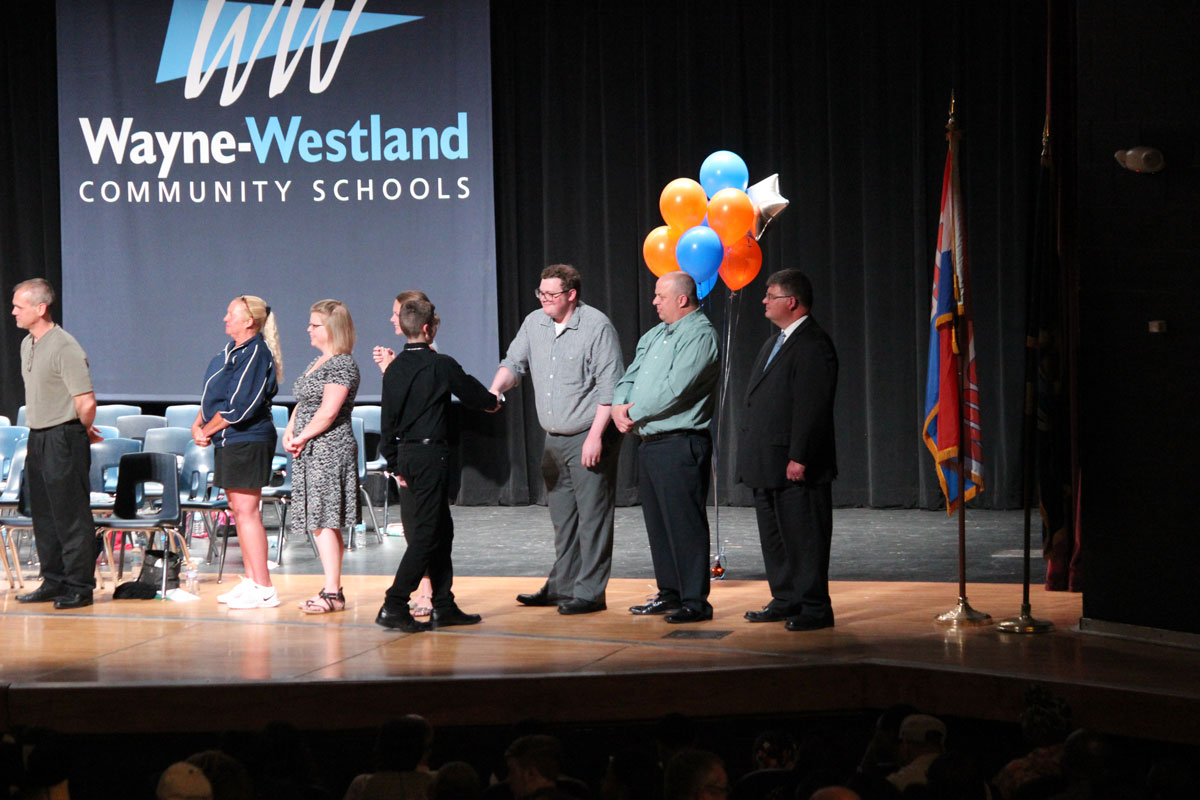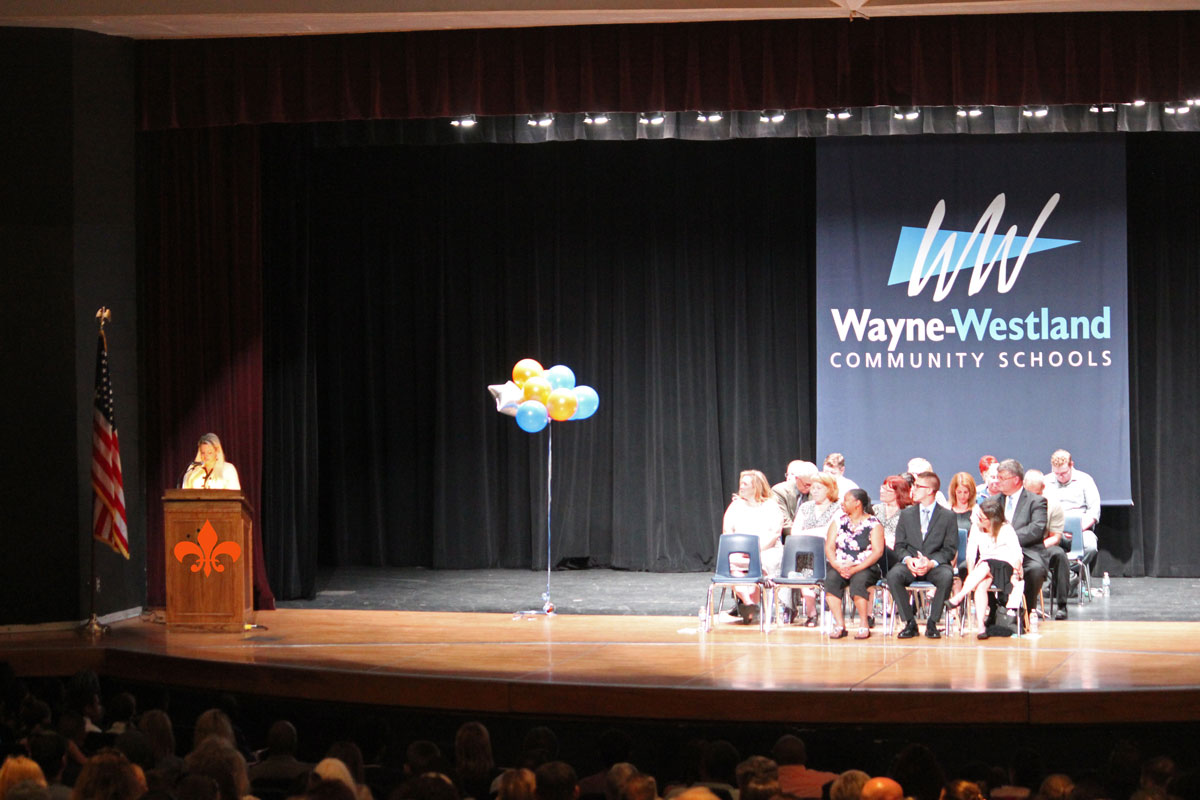 On June 6 at Stockmeyer Auditorium, Stevenson Middle School recognized 117 7th Grade Students and 112 8th Grade Students.
Awards included Academic Letters, All A's, Presidential Award, Department Awards, National Junior Honor Society, Athletes of the Year, and the Stevenson Award.
Here are a couple pictures from the event.

May 22, 2018
Philadelphia Gettysburg field trip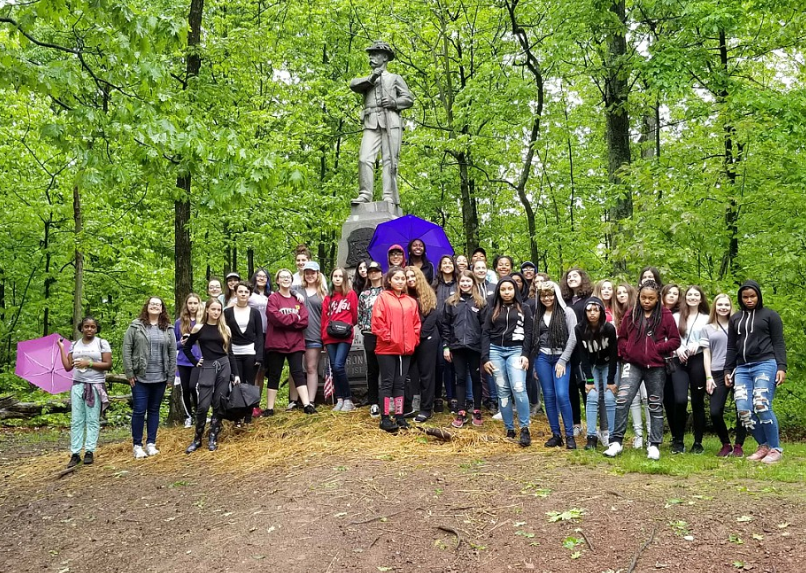 View more images and information from our trip
Welcome back, to all our students and staff, who returned Saturday from our 8th grade trip to Philadelphia and Gettysburg!!!!! What an incredible opportunity for our students!!!! It was filled with fun and historical sites! I would like to thank Mrs. Sullivan and Mrs. Alcorn for organizing such an amazing learning experience for our children. Thank you to our staff who gave up their personal time, with their families, to share in this experience and make this possible to
May 7, 2018
Out 7th Graders visited Shedd Aquarium this weekend!
Our 7th Graders got a chance to visit Shedd Aquarium this weekend on May 3rd! They had a great time. The 7th-grade students had a wonderful time exploring the windy city of Chicago, and it certainly earned its name! Despite the winds and rain on day one, the sun came out and made for a beautiful opportunity to walk and explore on day 2. Some of the highlights included Shedd's Aquarium, The Field Museum, Navy Pier, and a Medieval Times Dinner.
April 28, 2018
History Day Award Winners

View all images from our two award winners!
At Stevenson Middle School, we had 19 students go to the State History Day competition this past Saturday!
Two of our students won special awards with a monetary prize: 8th grader, Kaia Tolu won the best entry in use of family history for her exhibit The Untold Genocide the Armenian Holocaust, and 7th grader, Greta Diroff won the Elly Peterson Award for Michigans Women's History for her exhibit Rosie the Rivitor A Call To Action.
April 24, 2018
6th Grade Welcome Night

View all images from this event
This week many of our students have volunteered to help with our 6th-grade welcome event this Tuesday from 6 pm to 7:30 pm. Our students and staff will welcome our new Stevenson Saints and their families to their future middle school with fun, information, and exploration. Thank you to all our students and staff who are committed to showing our Stevenson Pride!
March 22, 2018
Benefit Event for Devyn Chatman

View all images from this event
On March 22nd, 2018 we had a benefit gathering for Devyn Chatman. Devyn is a JGHS senior who is currently battling Osteosarcoma (bone cancer) in his mouth and jaw. We held a movie night benefit selling cotton candy, popcorn, peanuts, water, pop, Gatorade, pizza, wristbands, t-shirts, as well as a raffle of gift baskets made by one of my NJHS members. In total from this event, we raised over one thousand dollars for Devyn towards his medical bills! Devyn is back in the hospital for chemo and needs another surgery removing more cancer and adding more bone in a couple weeks. Donate now at http://www.gofundme.com/8y2agj-devyns-medical-fund
March 2, 2018
What is Your 17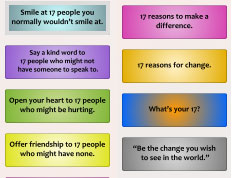 What's your 17? Check out our PDF and answer these questions.
February 15, 2018
Ice Cream Social for Our 4.0 Students
February 15, 2018
Safety Protocol Update
In light of recent events, I wanted to relay information about the safety protocols at Stevenson Middle School. Please know that above all else, student safety is our primary concern at Stevenson. All entrances are locked and monitored. Visitors may only access the building through the Main Entrance and must show I.D. before they are buzzed in by a staff member. You can support us in ensuring the safety of our staff and students by having your ID ready when you come to Stevenson for any reason. Additionally, our staff and students have participated and will continue to participate in multiple safety drills to ensure we are prepared in the event of an emergency. Our next emergency drill will take place on March 14th. During these safety drills, Teachers, Support Staff, and Building Administration are all available to provide guidance, supervision, and address the needs of students. Communication is the most powerful tool we can use to keep our students safe. Together, as a community, we will continue to move forward and do what is best for our Stevenson Saints. If you have any concerns please feel free to reach out to us.
Great Futures Start Right Here