Welcome to

Wayne-Westland Community Schools

The Wayne-Westland Community Schools, in cooperation with parents and the community, will educate and prepare all of our students to be knowledgeable, responsible, contributing members of a global society.

Shelley Holt, Ed.D
Superintendent

Important Updates
Summer 2019 and Fall 2019-20 Enrollment is open!
SUMMER 2019 and FALL 19-20 ENROLLMENT IS OPEN!
Enroll today and pay later!
Registration fees not due until June for Summer and August for Fall 19! Secure your seat TODAY at https://connect.klcschoolpartnerships.com/
The City of Westland Presents "Wild Adult Youth" 2019 Job Fair
Mayor William R. Wild is once again reaching out to Westland businesses to partner on a common goal of introducing Westland's young adults to the workplace.  The "Wild About Youth Works!" program aims to prepare Westland's young adults for today's competitive workforce by teaching them the virtue of a strong work ethic, good customer service skills and financial responsibility.
The Wild About Youth Works Program, in its 9th year, is geared towards youth ages 16-18 and is available for Westland residents and students of Wayne-Westland and Livonia Public Schools. 
Thank you for your support of our 2018 Bond

Thank you for BELIEVING in Wayne-Westland
Open Enrollment
Stottlemyer Open Enrollment for GSRP, Head Start, and Sparkey
Wayne Memorial Theatrical Guild Presents "Sister Act, the Musical"
April 25th, 26th, and 27th at 7pm
Tickets: $12
Stockmeyer Auditorium (3001 Fourth Street, Wayne MI 48184)
Wayne Memorial Theatrical Guild Presents Sister Act
April 25, 26, and 27th at 7pmStockmeyer Auditorium (Wayne Memorial High School)
Tickets are $12
Doors open 30 minutes before each show
 
William D. Ford Career Technical Center - 4th Annual Job Fair
When: May 14, 2019
1st session: 8am to 10am
2nd session: 11am to 1:30pm
Please join us on Tuesday, May 14th for participation in William D. Ford Career Technical Center's Annual Job Fair. Meet with 30+ companies and discuss post-secondary options such as:
 
Full or part-time employment in the workforce
Full or part-time employment with a company that offers an Apprenticeship Program
Full or part-time employment with a company that offers tuition reimbursement
Employment options with the military
Resume and/or Interviewing skills support provided by the Job Placement Office. Please contact Mrs. Bobowski (734-419-2142) or Mrs. Bigelow (734-419-2116) to make an appointment or for more information.
We need your input on right-sizing the District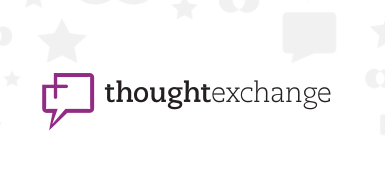 Changes are coming to Wayne-Westland. We need your input on right-sizing the District. 
ThoughtExchange is one way in which you can help provide feedback.  
What factors should be considered when determining what school should be closed?  
Participate now (no identifying information needed):  
https://my.thoughtexchange.com/#369245830
Also, please join us at one of the following community meetings:
Tuesday, March 5 @ 3:45pm at Marshall Upper Elementary School library

Wednesday, March 13 @ 3:15pm at Adams Upper Elementary School library

Wednesday, March 13 @ 6pm at Franklin Middle School library

Thursday, March 14 @ 7pm at Stevenson Middle School library
2019 Champions Registration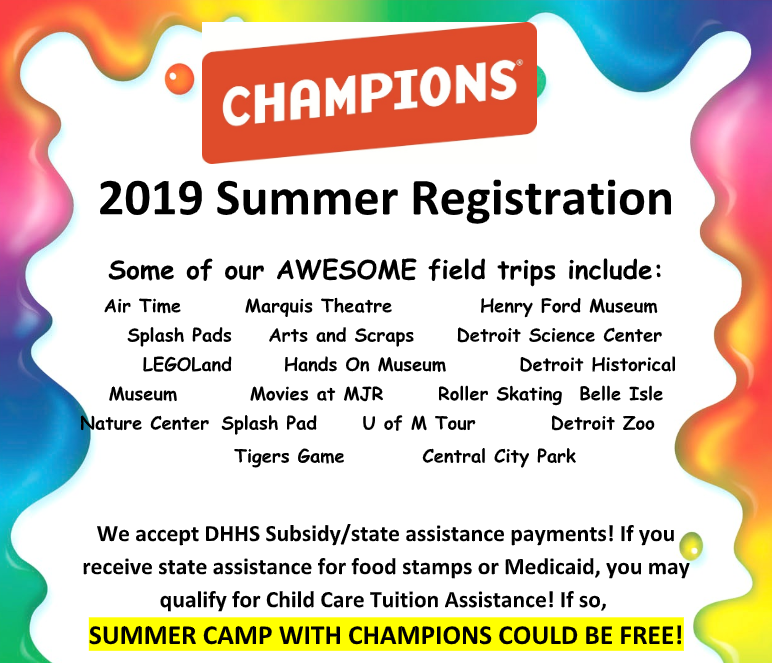 2019 Summer Registration for Champions

Read more about our Champions Program
The Champions Program is a before and after school childcare program offered at all of the K-6 buildings in the Wayne-Westland Community School District. We provide structured childcare services before and after school, during school breaks, snow days and a summer camp program!
Champions before and aftercare makes the hours before and after school fun and engaging. Kids get everything they need to start the school day energized and end the school day, ready to go home for some quality family time! Our fun and varied program is made up of various hands-on activities that give your child the opportunity to continue learning before and after school.
And remember, our program is open to all families—even those who don't attend Champions during the rest of the year.  So tell a friend or family member. You can feel confident knowing Champions has been recognized as a high-quality provider by AdvancED, earning us corporation accreditation.
We need your help in the redesign of our secondary schools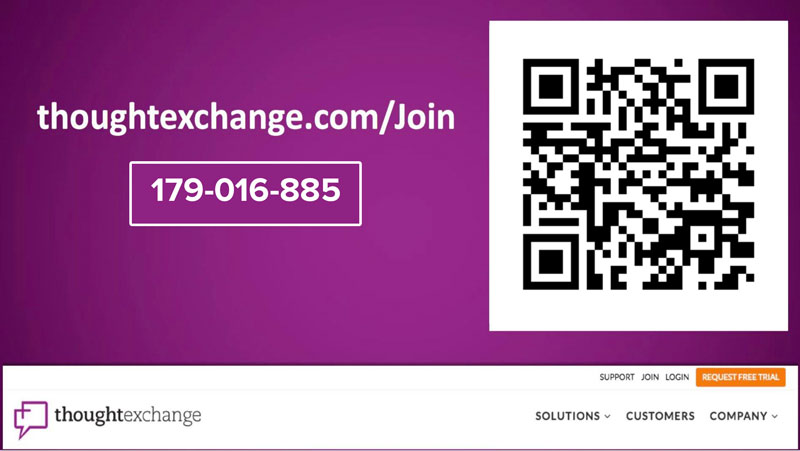 We need your help! Help WWCS redesign our secondary schools. Follow this link to provide your feedback
Also, please join us at one of the following community meetings:
Tuesday, March 5 @ 3:45pm at Marshall Upper Elementary School library
Wednesday, March 13 @ 3:15pm at Adams Upper Elementary School library
Wednesday, March 13 @ 6pm at Franklin Middle School library
Thursday, March 14 @ 7pm at Stevenson Middle School library
Website Accessibility Policy
Wayne-Westland Community Schools ("District") is committed to ensuring accessibility of its website for students, parents, employees, and members of the public. All pages on the District's website will conform to the W3C WAI's Web Content Accessibility Guidelines (WCAG) 2.0, Level AA conformance, or updated equivalents of those guidelines. The District will continue to test future releases/updates of its website and remains committed to maintaining its compliance and serving the widest possible audience. To this end, the District will perform periodic accessibility audits of its website.
Web Accessibility Coordinator:
Jordan Ewert
734 419-2009
EwertJ@wwcsd.net