About the Family Resource Center
The Family Resource Center links Wayne-Westland families with agencies, organizations, volunteer groups and schools to meet their social, emotional, physical and academic needs. The Family Resource Center is located inside of Adams Middle School.
Mission Statement
We partner with families, the community, and school district staff in order to positively impact the success of every Wayne-Westland student. Through a collaborative effort, we link families with agencies, organizations, volunteer groups, and schools to meet their social, emotional, physical and academic needs.
Amanda Dybus is the District Homeless Liaison, and if anyone has a question or a concern about a family who they think may be experiencing homelessness, please call her at 734-419-2709.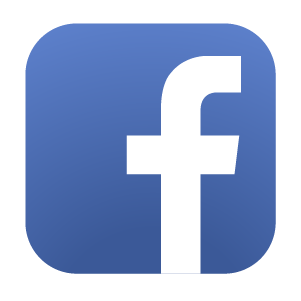 Follow Wayne-Westland Family Resource Center on Facebook
FRC Donations from National Technical Honor Society
Students in the National Technical Honor Society at the William D. Ford Career Technical Center collected over 500 toiletry items for WWCS students and families in need. These items were donated to our Family Resource Center, where items will be distributed to students in need of basic need assistance. Our Family Resource Center services our entire distinct, providing both material items to students in need and referrals to community programs that provide needed resources. Our Family Resource Center can be reached at: 734-419-2709 or FRC@wwcsd.net. Thank you students for your very generous donation!!
Information & Resources
We provide referrals to many services throughout our community. We have a database of over 300 resources on file! Here are some of the referrals we can provide our families with:
Tutoring
Counseling
Housing
Food
Clothing
Parenting Classes
and more...
Tutoring/Homework Help
Resources

FRC Brochure
Wayne County Emergency Rental Assistance Program (ERAP) | Economic Development
For immediate support regarding this program, please call their dedicated call center at (833) 742-1513 during regular business hours. For those with hearing impairments, please email rentalassistance@waynecounty.com for support.
Basic Need Assistance Links
SNAP-Ed Resources for Early SNAP Distribution on January 19th
Because no food assistance benefits will be issued until March or later, planning ahead will be important for all individuals and families receiving SNAP benefits. Please share information on maximizing food dollars as part of your SNAP-Ed programming. Below are links to resources that include tips and ideas for those you serve.
Healthy eating on a budget

Plan ahead to save more

Search ready-made meal plans (including kid-friendly meals) - Eatfresh.org
Recipes to help stretch your food dollars

Maximize your shopping trip

Family & Community Engagement Contacts
Family Resource Center Locations
Adams Middle School
33475 Palmer Rd, Westland, MI 48186
Franklin Middle School
33555 Annapolis St, Wayne, MI 48184
Phone: 734-419-2709
John Glenn High School
36105 Marquette, Westland, MI 48185
Resources

Community Resources
This list above contains a list of the following: abuse, ADD/ADHD, adoption/foster care, adult daycare, alternative schools, assisted living, benefits, child support, childcare, clothing, counseling & crisis intervention, dental, diapers, diabetes, disability information, divorce support, education & literacy, educational testing, employment, English second language (ESL), financial assistance, fire support, food programs, foster care, furniture, grief support, healthcare, hearing impaired, homelessness, housing, infant & prenatal, insurance, laundry services, legal assistance, libraries, literacy services, mental health, mentoring, mortgage, parenting support, runaway, senior services, special education, substance abuse, suicide hotline, support groups, transportation, tutoring, unemployment, utilities, and vision.