Greeting Wayne-Westland Community Schools families,
Wayne-Westland Community Schools is nestled in the heart of a suburban community proud of its motto of being the "All American City." The district serves the communities of Westland, Wayne, and portions of Romulus, Canton, Dearborn Heights and Inkster. We are proud of our communities which include an eclectic mix of socio-economic, racial, ethnic, religious, cultural, and political diversity which is to be celebrated as a uniting factor for all of us.
The mission statement of Wayne-Westland Community Schools reads:
"Wayne-Westland Community Schools, in cooperation with parents and COMMUNITY, will educate and prepare all of our students to be knowledgeable, responsible, contributing members of a global society."
Senior Services
The Dyer Senior Services Center has recreational, social programs, and events for those who are 55 and up. Annual membership fees are $12.00. (The year runs from September - September).
Core Beliefs
All children will learn and achieve at high levels
100% responsibility and openly accountable
Climate, culture, and cultural awareness matters
Discussions are based on data
Healthy organizations have well communicated systemic processes with inherent checks and balances
Purpose of central office is to serve the needs of the school sites
All children will learn and achieve at "high levels"
Learning starts with an understanding of our standards and end with how we did on the assessment of those standards
"High levels" must be defined for every subject for every grade level based on standards
Disparities based on outside factors shall not exist
Excuses are not helpful, well thought out solutions are helpful... give it a try!
Superintendent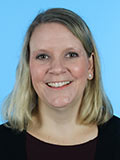 Jill Simmons
Interim Superintendent
734-419-2010
SimmonsJ@wwcsd.net
Cheryl Watson
Executive Secretary
734-419-2010
WatsonC@wwcsd.net