Welcome WWCS Families!
WWCS Mindful Moment Room
Just as we all prepare to return to In Person / Hybrid Learning, the District's Mental Health Taskforce has developed the Mindful Moment Room which provides information on Meditation, Yoga, relaxing music, photos and videos, recipes, and more.

WWCS Mindful Moment Room

Wayne-Westland Community Schools will return to In-Person Hybrid learning on March 1, 2021 as decided by our Board of Education at their meeting on Monday, January 11, 2021. Students will return to a hybrid learning model.

Return to In-Person Safety Videos
We have created a page containing several videos covering safety protocols and procedures to keep everyone safe and healthy upon their return to our schools.

Return to In-Person Safety Videos

Parent Handbooks for all WWCS Schools
These handbooks cover building specific procedures for arrival, dismissal, lunch / meal times, specials, supplies as well as our cleaning and safety protocols for keeping our kids and staff safe and healthy.

Champions
The Champions program will continues at their sites within their local building locations. Information regarding childcare may be found on this FAQ document:
Food and Material Distribution
Beginning March 8, 2021, WWCS has a New Food Distribution Schedule. Please review this document for the new days and times for your school.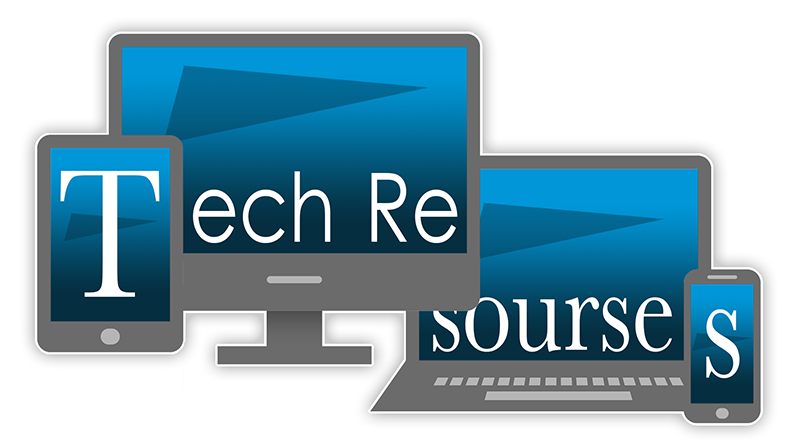 Community Tech Help includes info on the following:
Parents Help Page:
Students Help Page

Free and Low Cost Internet Options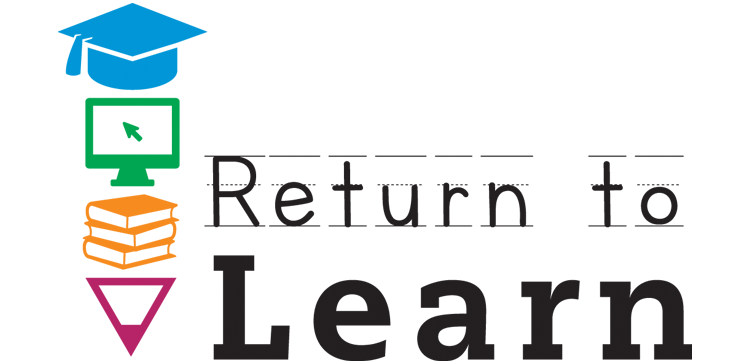 Questions regarding WWCS Return to Learn plans? Email Us.

Covid-19 Self Assessment Guides - MDHSS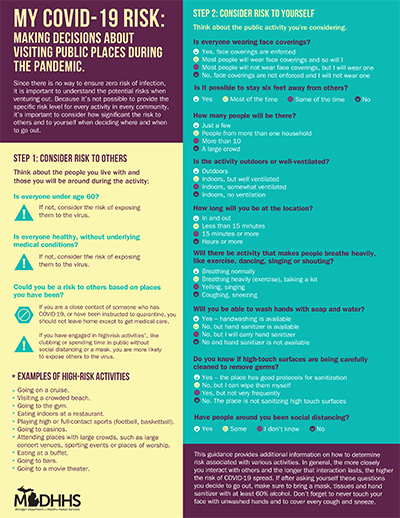 My Covid-19 Risk Guide - English


My Covid-19 Risk Guide - Spanish


My Covid-19 Risk Guide - Arabic


My Covid-19 Risk Guide - Chinese
March 1, 2021
Letter to WWCS Families
March 1, 2021
Good Evening Wayne-Westland Community School Students, Staff, and Families,
I can't begin to tell you of the excitement that filled our classrooms as students returned today. I had the honor and privilege of visiting many of our schools. To see our students back in class, learning, participating, and interacting with their peers and teachers is very heart warming. I know you - our families - must be excited as well to be able to get our kids back in our schools because we all genuinely believe that's where they belong. That's where learning really takes place: in our schools, in our classrooms.
So, today, I come to you to ask you to continue to help us. Remember the four W's:
Wash your hands
Watch your distancing
Wear that mask, and
When sick, stay home.
It is still essential for us to remain informed about household illnesses, positive COVID-19 cases, and exposures. Please contact your schools main office to report any information. Immediate communication will allow us to maintain a safe and healthy environment. Continue to take the appropriate precautions regarding gatherings outside of school, including face-covering and frequent hand washing. As always, please keep your child home if they are sick AND keep them home if someone else in your household is sick. The safety of our students and staff remains our number one priority. We appreciate your support.
It is hard to believe that we are approaching the one-year mark since the pandemic directly impacted our school community. I am grateful to each of you for your cooperation and collaboration to help make this happen for our most precious resource: Our kids. These challenging times will ultimately result in us all becoming stronger and more resilient than ever.
Let's continue our partnership to make the remaining months of the 20-21 school year the best they can be! Wayne-Westland Community Schools is your school system. Wayne-Westland is our community. Even in the face of pandemics and uncertainty, we are united to support our children and community. We must always be one Wayne-Westland Community Schools because Great Futures Start Right Here. For more information and updates, please visit the Return to Learn Webpage.
Sincerely,
John Dignan
Superintendent
State of Michigan & Other Resources