Welcome WWCS Families!
WWCS Covid-19 Dashboard - In accordance with MDHSS Emergency Order Under MCL 333.2253, all new positive Covid-19 cases and quarantine cases, along with the location of the identified case, will be posted to this dashboard within 24 hours of the reported occurrence. If the reported numbers include a case associated with your specific school, you will receive a letter from the District.

WWCS COVID-19 Preparedness and Response Plan

Videos and Presentations

On Monday August 10, 2020, the

WWCS

Board of Education voted on the 2020-21 Return to Learn plan options. The board voted to begin the 2020-21 school year with distance learning for all Wayne-Westland students until at least October 23, 2020. Students will participate in distance learning with Wayne-Westland Community Schools teachers.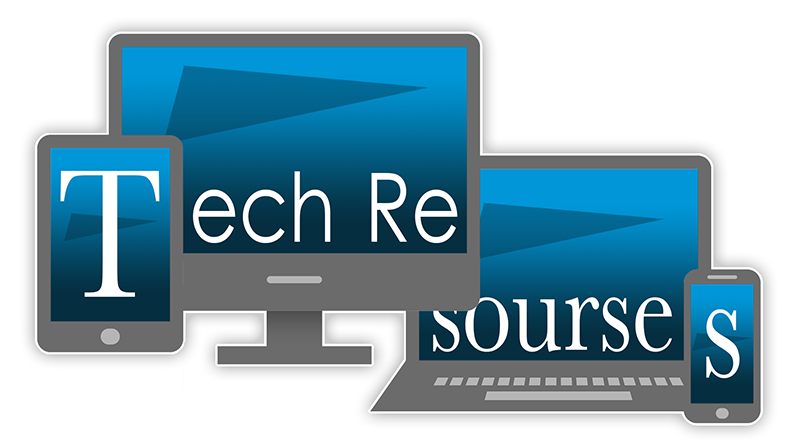 Community Tech Help includes info on the following:
Parents Help Page:
Students Help Page

Free and Low Cost Internet Options
Return to Learn Latest News

View Archives
October 8, 2020
Letter to WWCS families RE: Postponement of the October 12, 2020 Board Meeting
September 11, 2020
Hot Spot Bus Locations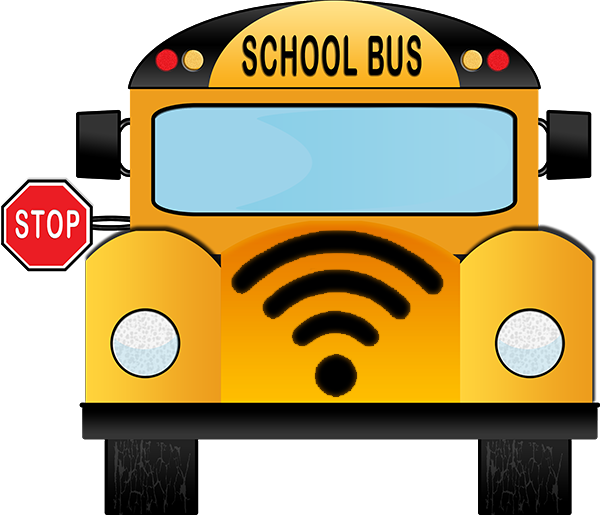 WWCS Hot Spot Bus Locations
On Monday, September 14, Wayne-Westland Community Schools buses equipped with wifi will be parked in areas around the district for students to access online learning. Students will NOT board the buses as the wifi signal on the buses will extend about 400 feet from the school bus. Here is the schedule with the times and locations.
August 31, 2020
Letter to WWCS Families
Dear Wayne-Westland Families,
I am excited to welcome everyone back to the 2020-21 school year which begins on September 1. We realize there are many different emotions surrounding the beginning of this new school year due to the unprecedented nature of the COVID-19 pandemic which has affected each of our lives in one or more ways; it has also created a unique response to the typical first days of school. It is also the reason that we cannot approach the beginning of this school in a traditional way.
We recognize the mix of excitement in anticipation of school starting with the new way this school year will look for our students and families. We know the social/emotional well-being of all our students, staff, families and community is paramount. To support our students, staff and families in the transition to the new school year we need to allow time to ensure that:

We are meeting all students' academic, physical and social needs right from the very beginning;
Parents and guardians clearly understand how to best support their children in a remote environment;
Teachers get professional development to use the tools available to promote student success.
I want everyone to remember that a building does not make a school community; people make the school community. The next few months will present challenges and opportunities for all of us. Certainly, this is a time of adversity. But with adversity comes opportunity. By working together, we can ensure that the Wayne-Westland Community School District remains the stable force and spark that our children need to provide a GREAT future. We will navigate this crisis together. Thank you for your continued commitment to your children and Wayne-Westland Community Schools.
In closing, I have provided links to some helpful information to refer to during these first few weeks of school.
Sincerely,
John Dignan
Superintendent
2020-2021 WWCS Return Plan Scenarios
The first day of school is Tuesday, September 1, 2020. The phase the state of Michigan is in, as determined by Governor Whitmer's MI Safe Schools Return to School Roadmap, will determine what plan WWCS will follow.

WWCS Return to Learn Plan

Slide Presentations and Videos

---
Special Education Town Hall Presentation on August 19, 2020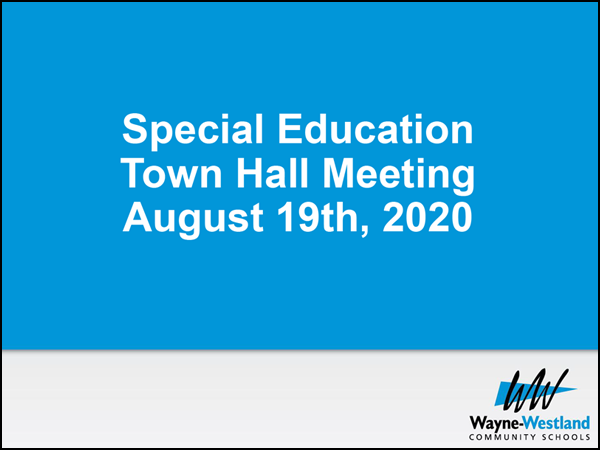 Presentation : Special Education Town Hall Meeting August 19th, 2020
Technology Department Community Presentation - August 24, 2020
State of Michigan & Other Resources