Welcome WWCS Families!
We hope that you have been able to spend quality time with your family over the last few weeks. As you are all aware, the district has been working diligently to provide the best possible education for a wide spectrum of families in our district. Student and staff safety is our number one priority which inherently affects the health and safety of our entire community.
The district is planning various options for the fall. Unfortunately, this pandemic evolves very quickly which does not allow us to settle on one plan at this time. We will continue to work throughout the remaining summer to adapt to the changing circumstances related to the pandemic. Below you will find the scenario plans that will be presented to our Board of Education for consideration.
The district has been monitoring and planning and will continue to adapt strategies throughout the coming month. We know you may have questions and that information is developing rapidly. Please watch our Return to Learn Updates page as we will be frequently updating this content as we have new information.
Return to Learn Planning Committee
Transportation: Rhonda Lyons

Food Service: JoAnn Gross

Technology: Seth Wenzel

Curriculum and Instruction: Jen Curry, Kate Brohl (K-5), Sheri Grove (6-12)

Special Education: Charley Hallman

Operations: Tony Spisak

Communications: Jenny Johnson and Cheryl Watson

Childcare: Maria Mitter

Wellness: Amanda Dybus & John Besek

Your feedback matters! Please take a moment to complete our Return to Learn Family Survey.
Return to Learn Latest News

View Archives
August 11, 2020
Letter to WWCS Families
Dear Wayne-Westland Families,
At the regularly scheduled Board of Education meeting held on August 10, 2020, the board voted to begin the 2020-21 school year with distance learning for all Wayne-Westland students until at least October 23, 2020. Students will learn virtually with Wayne-Westland Community Schools teachers.
What will virtual learning look like in Wayne-Westland? For the past several weeks, our Return to Learn committee has been meeting to create the plan for the fall of 2020. The Virtual Learning Plan has been created to educate our students within the context of a public health crisis.
As part of the Return to Learn Plan, virtual learning will look very different than it did at the end of the last school year. Last March, we were responding to a crisis, without any notice, and our primary goal was to try to offer a sense of normalcy for students. Looking ahead to the upcoming school year, our students who will be learning at home will have a more structured virtual learning experience to include daily meetings with teachers as well as social-emotional check-ins, to keep students engaged and learning. In addition to virtual instruction, breakfast and lunch will be provided weekly for students.
Future communications that will be emailed to you and posted on our website will have information about:
Virtual Learning school day schedules
Breakfast and lunch services
Learning material distribution information
Classroom assignments and student class schedules
Back to school packets and parent handbooks
With regard to fall athletics, we will adhere to mandates from the Michigan High School Athletic Association (MHSAA) for outdoor and indoor athletic programs; marching band will also follow the same mandates. MHSAA is expected to make an announcement on August 20 on what fall sports/activities will look like.
DATES TO REMEMBER
There will be three community meetings on August 12 at different times to accommodate your schedule. We will answer some of the questions that have been submitted by the community during these meetings. Please use the Zoom links to join us.
Our District 2020-21 calendar and schedule will remain the same as if we were teaching and learning together in person.
In addition to these dates, please look for a survey that will be sent out later this week which will help us continue to gather additional information to best help us support our students and families.
Although the year ahead will look different in many ways, we are excited to welcome another new year and look forward to serving our families and the entire community. We are committed to fulfilling our mission of teaching each child and supporting them on their individual pathways while keeping our community safe. Please make sure you check your contact information on your child's profile in the Parent Portal so that we can reach out to you as needed to provide you with updates.
If you have any questions regarding our Virtual Learning Plan, please email info@wwcsd.net. The District will put all updates on our Return to Learn website and FAQ.
We appreciate your patience and understanding as we work through these new and changing times together. Thank you for your continued commitment to Wayne-Westland CommUNITY and for serving as a partner in your child's education.
Sincerely,
John Dignan
Superintendent
July 31, 2020
Return to Learn Frequently Asked Questions
Please read the Return to Learn Frequently Asked Questions. They will be updated as more information becomes available.

Return to Learn Frequently Asked Questions
2020-2021 WWCS Return Plan Scenarios
The first day of school is Tuesday, September 1, 2020. The phase the state of Michigan is in, as determined by Governor Whitmer's MI Safe Schools Return to School Roadmap, will determine what plan WWCS will follow.

WWCS Return to Learn Plan
Board of Education Study Session Presentation on 8/3/2020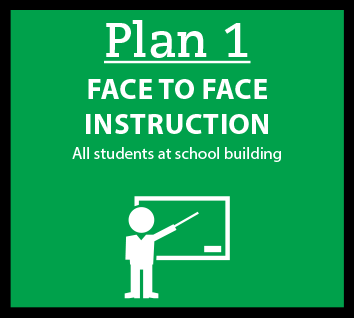 Buildings allowed to reopen at full capacity
Students attend school on campus
Preventative hygiene policies and physical distancing guidelines
Enhanced daily cleaning measures and protocols
Remote learning options available to students who need it
Social-emotional support available
Transportation available
Breakfast and lunch available K-12
IEP & 504 programs and services provided as outlined in the student's plan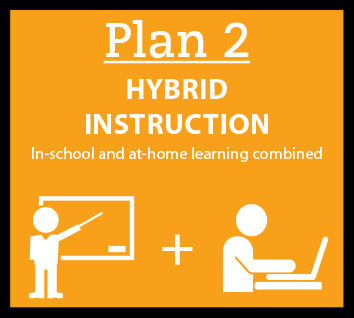 Buildings allowed to reopen at partial capacity
Combination of face-to-face and remote learning
Optimizes limited in-person instruction with remote learning
Access to remote instruction and resources ensured for all
Staggered schedules to limit student exposure
Social-emotional support available
Enhanced cleaning measures with deep cleaning once a week
Transportation available
Food service K-12
IEP goals addressed in person as well as remotely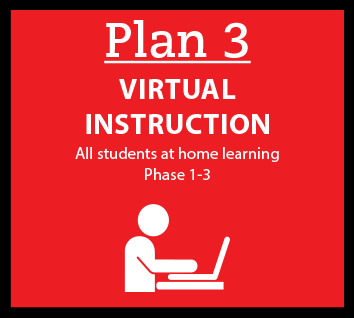 Buildings are not allowed to open or there is an Intermittent Closure
Remote learning delivery of instruction
Access to remote instruction and resources ensured for all
IEP goals addressed remotely
Remote social-emotional check-ins
Food service K-12
Wayne-Westland Community Schools will continue to work closely with the Michigan Department of Education, state and county health officials. The details of this document are subject to change as directives are provided by the Michigan Department of Education.
Reminder: The District offers Wayne-Westland Online Learning School (formerly Great Futures Online School) for K-12 students. This option has been available to students in grades 9-12. This year, the program has expanded to include students in all grades (K-12). Please visit our Wayne-Westland Online Learning page for more information.
Return to Learn Presentation
State of Michigan & Other Resources