Return to Learn Phase 2 - The Hybrid Model (Proposal)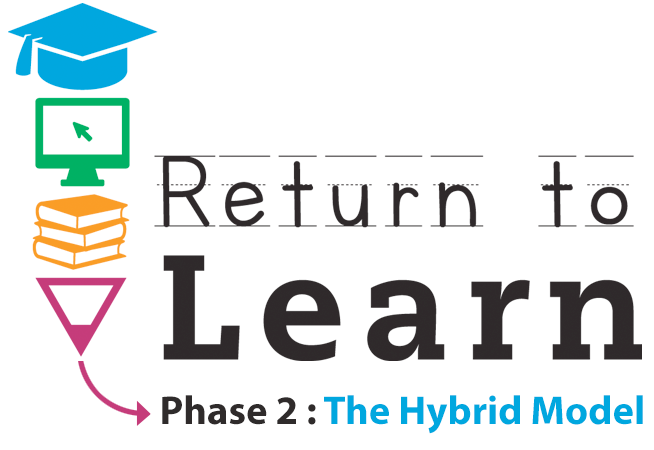 Commitment to our Community
WWCS is working tirelessly to ensure the health and safety for all students and staff in our District. As we lay out our plan for Phase 2 : The Hybrid Model, please remember that your support of these guidelines protects your child and the essential adults – teachers, support staff, administrators – who are there every day to support and care for our students. Our success in continuing to transition to in-person learning is directly tied to every member of our school community doing everything they can to mitigate the spread of COVID-19.
Letter to WWCS Families
Dear Wayne-Westland Families,
In my letter to you last week, I announced the postponement of the October Board of Education meeting. We planned to share our recommendation for returning to in-person learning at that meeting. Because we still want you to have this information promptly, we have created two videos explaining the recommendation that we will make to the Board at their October meeting.
Please watch these videos (below) to learn more about our in-person learning plan.
In-Person Learning Presentation
In-Person Instructional Plan
Next week we will send a feedback survey to staff and families to give your feedback on this recommended plan. We will share your feedback with our Board of Education before they are scheduled to vote at their next Board meeting.
We are creating a FAQ document and a Parent Handbook for returning to in-person learning. If you have any questions regarding this recommendation, please email them to info@wwcsd.net.
Sincerely,
John Dignan
Superintendent

In-Person Learning Presentation (Slides PDF)
In-Person Learning Presentation Part 1
In-Person Learning Presentation Part 2
*CORRECTION : At the 14:00 minute mark of the video "In-Person Learning Presentation Part 2", Mr Dignan, is addressing student / self assessment questions and refers to a temperature of 104 degrees Fahrenheit. The statement should refer to a temperature of 100.4 degrees Fahrenheit.
Where We Stand

WWCS Covid-19 Dashboard - This dashboard is updated within 24 hours of any report that a WWCS student or staff member has either tested positive or is being quarantined due to a known exposure to a positive case.

State of Michigan School-Related Outbreak Reporting - Source : Michigan.gov

Wayne County Dashboard with controls to compare data with other Michigan counties.