June 10, 2021
Letter to WWCS Students, Staff and Families
As we finish up what might be the most unique and challenging year in our history, we wanted to send a note of thanks to our students, parents, our community and our staff for everything they have done to support our students this school year.
If ever we wondered the role schools play in society, the answer has become abundantly clear over the last year. Schools are not just a part of our childhood, a place where we make friends, or a warehouse of information to carry with us into the future. Schools are our childhood, they are our friends and family, and they are the key to unlocking our limitless potential. Perhaps above all, schools are a safe haven for children to develop into the adults they will become.
For many families, teachers and staff, the back and forth between in-person, online and hybrid learning during the COVID-19 pandemic was jarring. Throughout it all, Wayne-Westland Community Schools has focused on putting first the safety, well-being and best interest of students and the school community. As this pandemic continued to change and evolve, so too did the recommendations of health experts that dictate the best course of action. We recognize the significant disruption this caused in everyone's daily lives. We are deeply grateful to our parents, teachers and staff, who have worked tirelessly to ensure students and the school community are protected while also providing the support students need to succeed.
Teachers dug deep to find new ways to keep students engaged and helped one another figure out new programs and technology. Support staff, ranging from paraprofessionals to custodial service providers and bus drivers, continued to demonstrate the tremendous impact on our district as families leaned on their schools to provide essential services. Meanwhile, as always, you played the most critical role in supporting student success – guiding your children through the challenges and adhering to safety protocols throughout the year. It hasn't been easy, and we thank you for your patience and dedication along the way.
Over the last year, we have been reminded that schools are at the heart of our community. When schools succeed, our communities succeed.
Thank you for your commitment, dedication, and partnership in your child's education. We will be back five days a week in the fall and we're excited to get back into a traditional schedule. Have a wonderful summer.
Sincerely,
John Dignan
Superintendent
May 17, 2021
Letter to WWCS Parents and Staff
Dear Wayne-Westland Families and Staff,
On Thursday, the Centers for Disease Control and Prevention announced they would no longer recommend masks, at most indoor or outdoor locations, for fully vaccinated people who are at least two weeks past their last COVID-19 vaccine. The CDC website states, "Fully vaccinated people can resume activities without wearing a mask or physically distancing, except where required by federal, state, local, tribal, or territorial laws, rules, and regulations, including local business and workplace guidance."
On Friday, Governor Whitmer and the Michigan Department of Health and Human Services (MDHHS) held a press conference and issued an updated order regarding gatherings and face masks. Michigan echoed the CDC guidelines and lifted the mask requirements for most indoor and outdoor settings for fully vaccinated residents.
Businesses and local communities are able to still require masks for all. Changes to the mask mandate do not impact District employees as we are required to follow Michigan Occupational Safety and Health Administration rules. As of yet, MIOSHA has not relaxed their rules to allow vaccinated people to unmask while indoors.
What does this announcement mean for students and staff in Wayne-Westland?
We will continue to follow our current mask protocols inside of our schools that we have been following since March. Our staff will continue to model the mask protocols for our students even though most of our staff are fully vaccinated.
Wearing a mask at recess and other outdoor events will be optional for both staff and students.
The Michigan High School Athletic Association announced outdoor sports athletes, coaches and staff do not need to wear masks.
Under the state's new order, residents who are outdoors no longer need to wear masks regardless of their vaccination status (spectators at sporting events or other school events).

The District is seeking additional guidance from some outside entities and will share that information in the near future. We will continue to update our school community around our safety protocols. Thank you for your understanding and patience as we sort through the announcements made on Friday. Our focus will be on the guidance of some of the safety components within the announcement.
Sincerely,
John Dignan
Superintendent
March 1, 2021
Letter to WWCS Families
March 1, 2021
Good Evening Wayne-Westland Community School Students, Staff, and Families,
I can't begin to tell you of the excitement that filled our classrooms as students returned today. I had the honor and privilege of visiting many of our schools. To see our students back in class, learning, participating, and interacting with their peers and teachers is very heart warming. I know you - our families - must be excited as well to be able to get our kids back in our schools because we all genuinely believe that's where they belong. That's where learning really takes place: in our schools, in our classrooms.
So, today, I come to you to ask you to continue to help us. Remember the four W's:
Wash your hands
Watch your distancing
Wear that mask, and
When sick, stay home.
It is still essential for us to remain informed about household illnesses, positive COVID-19 cases, and exposures. Please contact your schools main office to report any information. Immediate communication will allow us to maintain a safe and healthy environment. Continue to take the appropriate precautions regarding gatherings outside of school, including face-covering and frequent hand washing. As always, please keep your child home if they are sick AND keep them home if someone else in your household is sick. The safety of our students and staff remains our number one priority. We appreciate your support.
It is hard to believe that we are approaching the one-year mark since the pandemic directly impacted our school community. I am grateful to each of you for your cooperation and collaboration to help make this happen for our most precious resource: Our kids. These challenging times will ultimately result in us all becoming stronger and more resilient than ever.
Let's continue our partnership to make the remaining months of the 20-21 school year the best they can be! Wayne-Westland Community Schools is your school system. Wayne-Westland is our community. Even in the face of pandemics and uncertainty, we are united to support our children and community. We must always be one Wayne-Westland Community Schools because Great Futures Start Right Here. For more information and updates, please visit the Return to Learn Webpage.
Sincerely,
John Dignan
Superintendent
State of Michigan Resources
WWCS Commitment to Safety Videos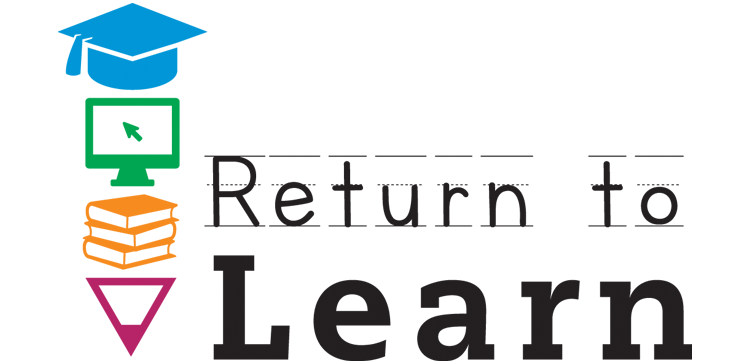 Return to Learn Updates
Questions regarding WWCS Return to Learn plans? Email Us.


Childcare FAQs


2021 In-Person Learning Parent Handbook
Previous Letters

Letter to Parents (7/1/20)