March 1, 2021
Letter to WWCS Families
March 1, 2021
Good Evening Wayne-Westland Community School Students, Staff, and Families,
I can't begin to tell you of the excitement that filled our classrooms as students returned today. I had the honor and privilege of visiting many of our schools. To see our students back in class, learning, participating, and interacting with their peers and teachers is very heart warming. I know you - our families - must be excited as well to be able to get our kids back in our schools because we all genuinely believe that's where they belong. That's where learning really takes place: in our schools, in our classrooms.
So, today, I come to you to ask you to continue to help us. Remember the four W's:
Wash your hands
Watch your distancing
Wear that mask, and
When sick, stay home.
It is still essential for us to remain informed about household illnesses, positive COVID-19 cases, and exposures. Please contact your schools main office to report any information. Immediate communication will allow us to maintain a safe and healthy environment. Continue to take the appropriate precautions regarding gatherings outside of school, including face-covering and frequent hand washing. As always, please keep your child home if they are sick AND keep them home if someone else in your household is sick. The safety of our students and staff remains our number one priority. We appreciate your support.
It is hard to believe that we are approaching the one-year mark since the pandemic directly impacted our school community. I am grateful to each of you for your cooperation and collaboration to help make this happen for our most precious resource: Our kids. These challenging times will ultimately result in us all becoming stronger and more resilient than ever.
Let's continue our partnership to make the remaining months of the 20-21 school year the best they can be! Wayne-Westland Community Schools is your school system. Wayne-Westland is our community. Even in the face of pandemics and uncertainty, we are united to support our children and community. We must always be one Wayne-Westland Community Schools because Great Futures Start Right Here. For more information and updates, please visit the Return to Learn Webpage.
Sincerely,
John Dignan
Superintendent
February 25, 2021
Letter to WWCS Families
Dear Wayne-Westland Families,
We are excited to welcome our students back to school next week!
Over the last few weeks, you should have received several communications from your child's teachers and principals regarding the cohort they are assigned to and the building-specific plan for returning to school. Here is the link to our Return to Learn website. It includes our District Parent Handbook with each school's building plan. Please watch this welcome back video with some helpful reminders and resources.
PLEASE NOTE: As we transition to in-person learning, we realize some of our staff may have to quarantine due to exposure to COVID-19. For the safety of our students and staff, we may have to implement different instructional options for a classroom or a school during the quarantine period. In this instance, we will communicate with you with as much notice as possible and school administrators and principals will share the learning plans for students.
On behalf of all of the staff at Wayne-Westland Community Schools, I want to thank you for your patience and perseverance during these times. We all look forward to welcoming our students back to their classrooms.
If you have any questions, please do not hesitate to contact my office.
Sincerely,
John Dignan
Superintendent
February 12, 2021
Letter to WWCS Families
Dear Wayne-Westland Families,
As you know, the safety of our students and staff is our top priority. Wayne-Westland staff, who received their first dose of the COVID-19 vaccine on February 2, 2021, will receive their second dose on February 23. Therefore, school schedules for the week of February 22 have been modified.
Tuesday, February 23, Wednesday, February 24 and Thursday, February 25 will be independent learning days for all PreK- 12-grade students. There will be no live instruction by Wayne-Westland teachers or staff on these dates. Students will be assigned work to complete independently on February 23, 24 and 25. Teachers will communicate the independent learning lessons for students via their regular communication methods (Class Dojo, email, Google Classroom, etc.).
These three days will allow our staff to receive their second dose of the COVID-19 vaccine and finalize plans for students' return to our schools on March 1. Our successful return to in-person learning is dependent on everyone continuing to wear a mask, wash their hands and social distance. Our community's resiliency and dedication to mitigation strategies continue to make a difference as we address our students' academic and social-emotional needs.
PLEASE NOTE THE FOLLOWING
There will NOT be any food distribution on Tuesday, February 23. Here is the ​food distribution schedule ​for the week of February 22.
On Tuesday, February 23, 2021, Champions at Stevenson Middle School, 38501Palmer, Westland, will serve all current students from all of our schools. Parents, please enter door #22 at Stevenson.
There will be no bus transportation for students receiving services from other school districts on Tuesday, February 23.
Wayne-Westland Community Schools has a strong partnership between teachers and parents,enhancing the learning environment. Whether your child is in Wayne-Westland Online or is returning to the hybrid in-person learning model, this partnership makes a significant difference. As we look to the future, this continued collaboration will remain critical.
As we move forward, we remain committed to a safe and positive learning environment for our students. Thank you for your partnership and ongoing support!
Sincerely,
John Dignan
Superintendent
State of Michigan Resources
Return to In-Person Safety Videos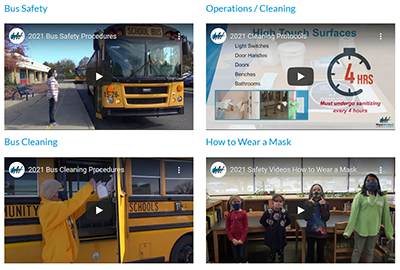 Return to In-Person Safety Vids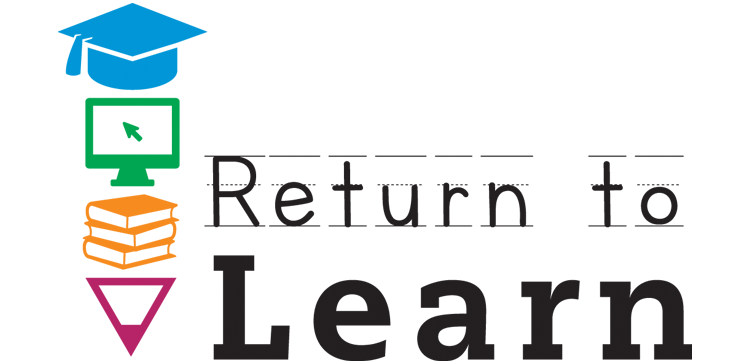 Return to Learn Updates
Questions regarding WWCS Return to Learn plans? Email Us.


Childcare FAQs


2021 In-Person Learning Parent Handbook
Previous Letters

Letter to Parents (7/1/20)