District Events - Archives

Back to News
May 2, 2019
William D. Ford Career Tech Center's 4th Annual Job Fair - May 14th 8-10am & 11am-1:30pm
April 29, 2019
2019-20 Zebra Marching Band
Join us Thursday, May 2nd at 7pm at Stockmeyer for our 2019-20 Zebra Marching band kickoff and info meeting. See flyer for more details!
April 23, 2019
Open Enrollment
Stottlemyer Open Enrollment for GSRP, Head Start, and Sparkey
April 17, 2019
Tinkham Fun Day (May 3, 2019)
April 15, 2019
Wayne Memorial Theatrical Guild Presents "Sister Act, the Musical"
April 25th, 26th, and 27th at 7pm
Tickets: $12
Stockmeyer Auditorium (3001 Fourth Street, Wayne MI 48184)
District News

View Archives
May 20, 2019
John Glenn Athletic Signing 2019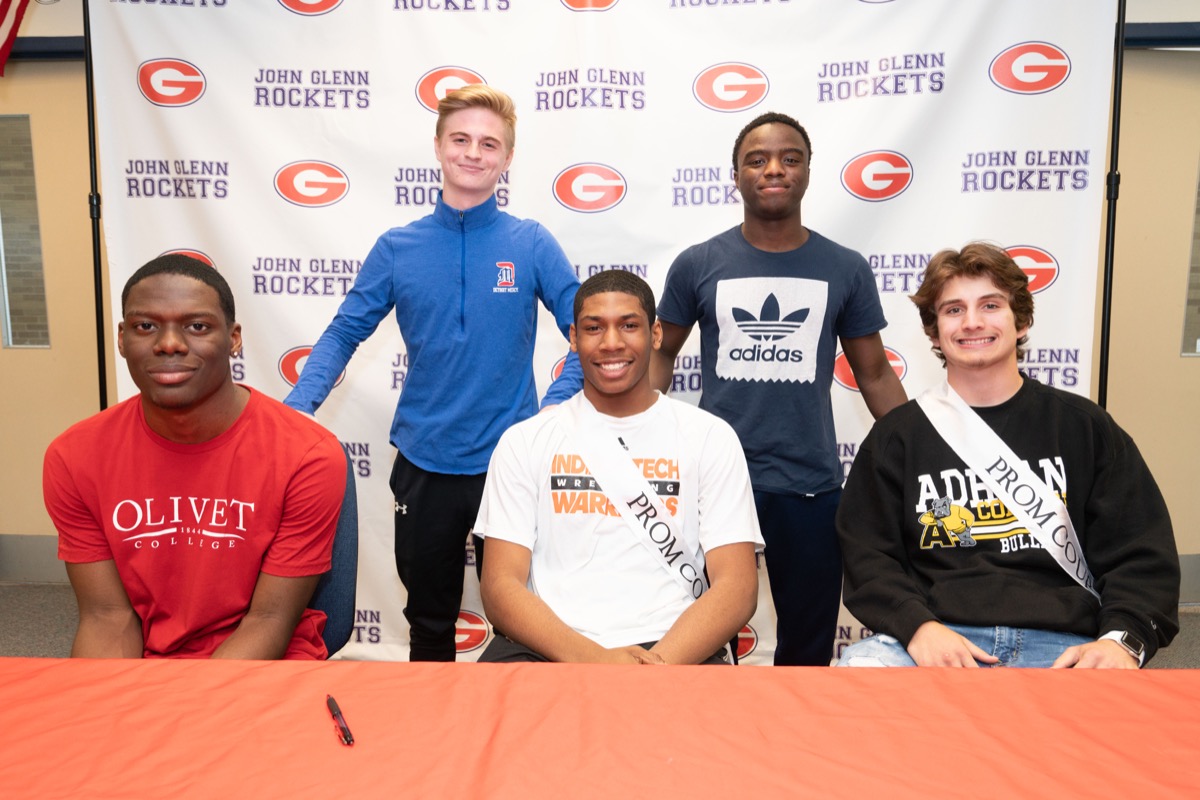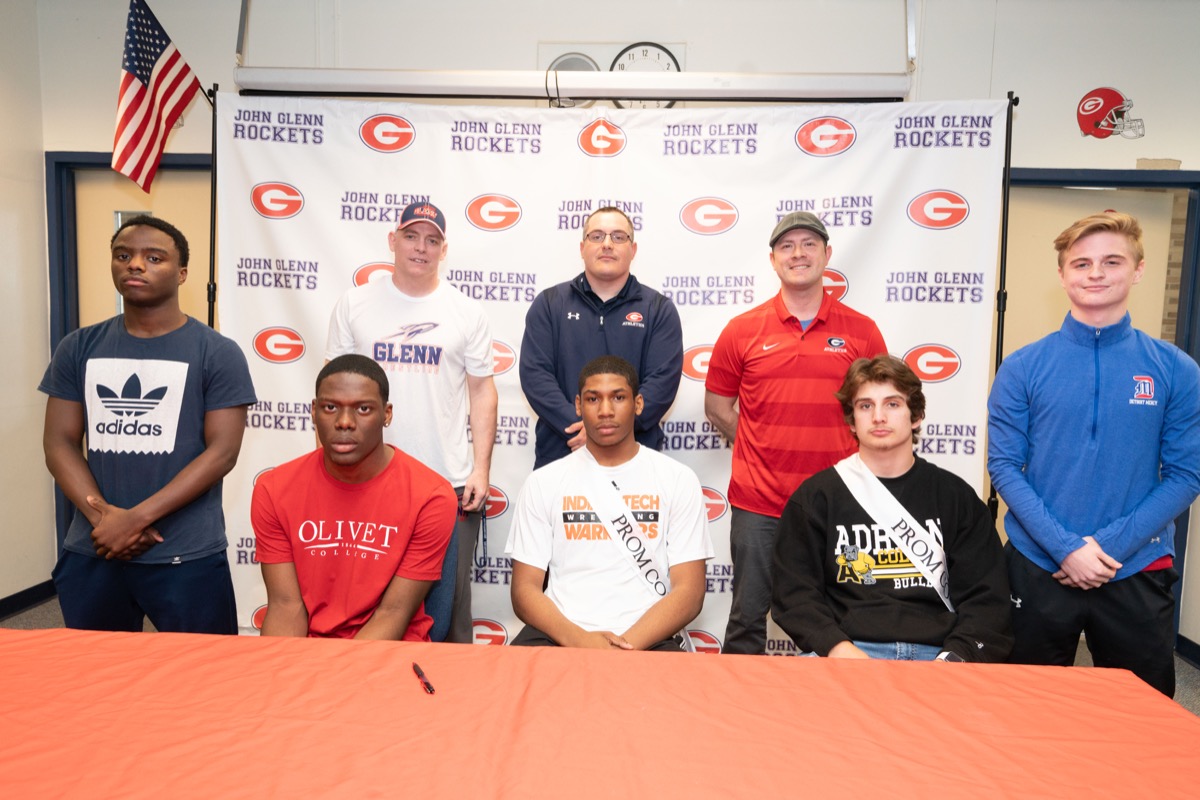 John Glenn had five student-athletes sign a National Letter of Intent to continue their academic and athletic careers at the collegiate level next year.

View official announcement with pictures


View more images from this event
May 16, 2019
Two William D. Ford Career Tech Graphic Design Students WIN Awards
Congratulations Anna Wagus & Nat Decker on your awards for William D. Ford Career Tech's Graphic Design Program! Anna won first place (laptop) and Nat won 2nd place in this years competition from the 3rd Judicial Circuit Court of Michigan.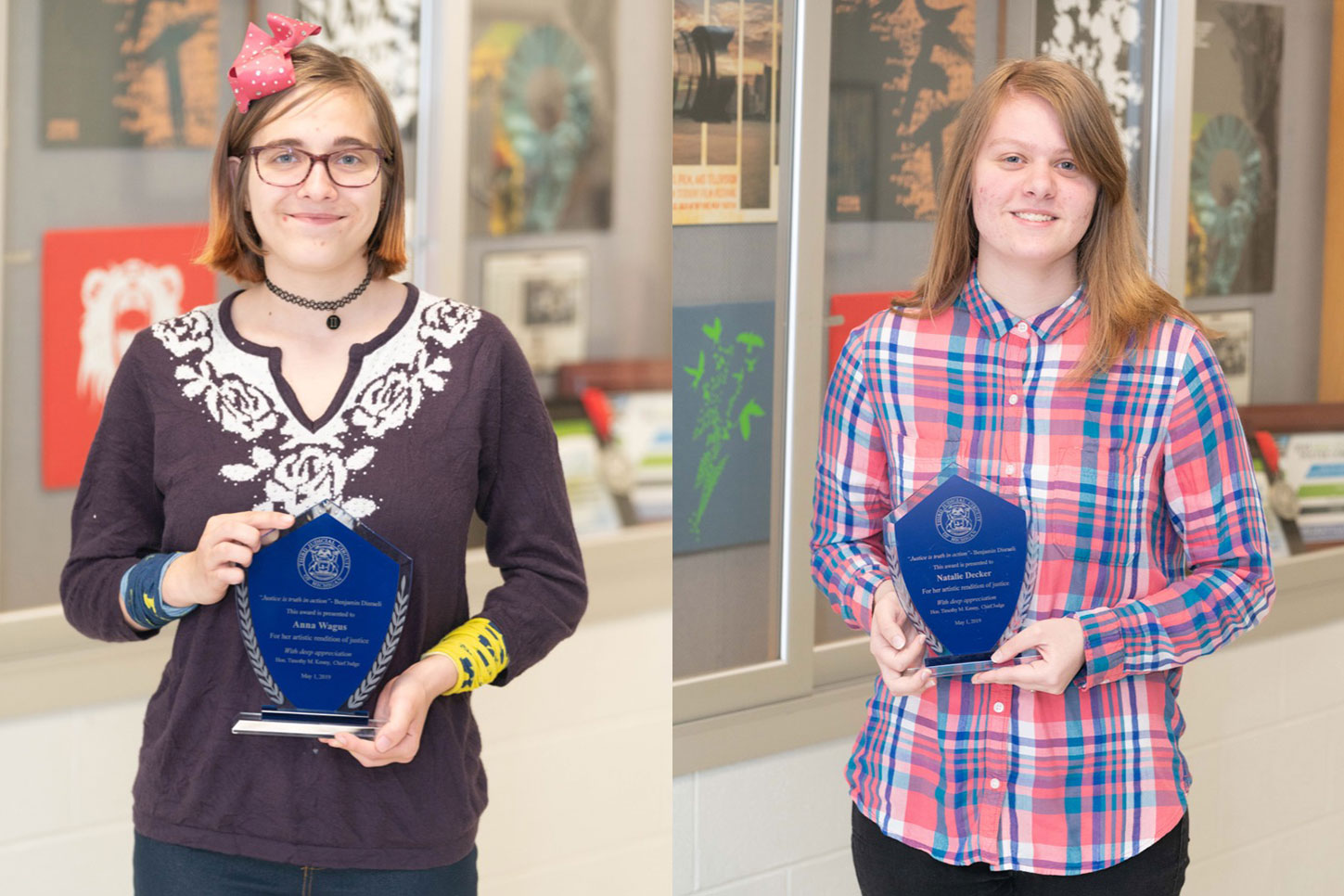 Anna Wagus (left) - First Place Winner (laptop)
Nat Decker (right) - Second Place Winner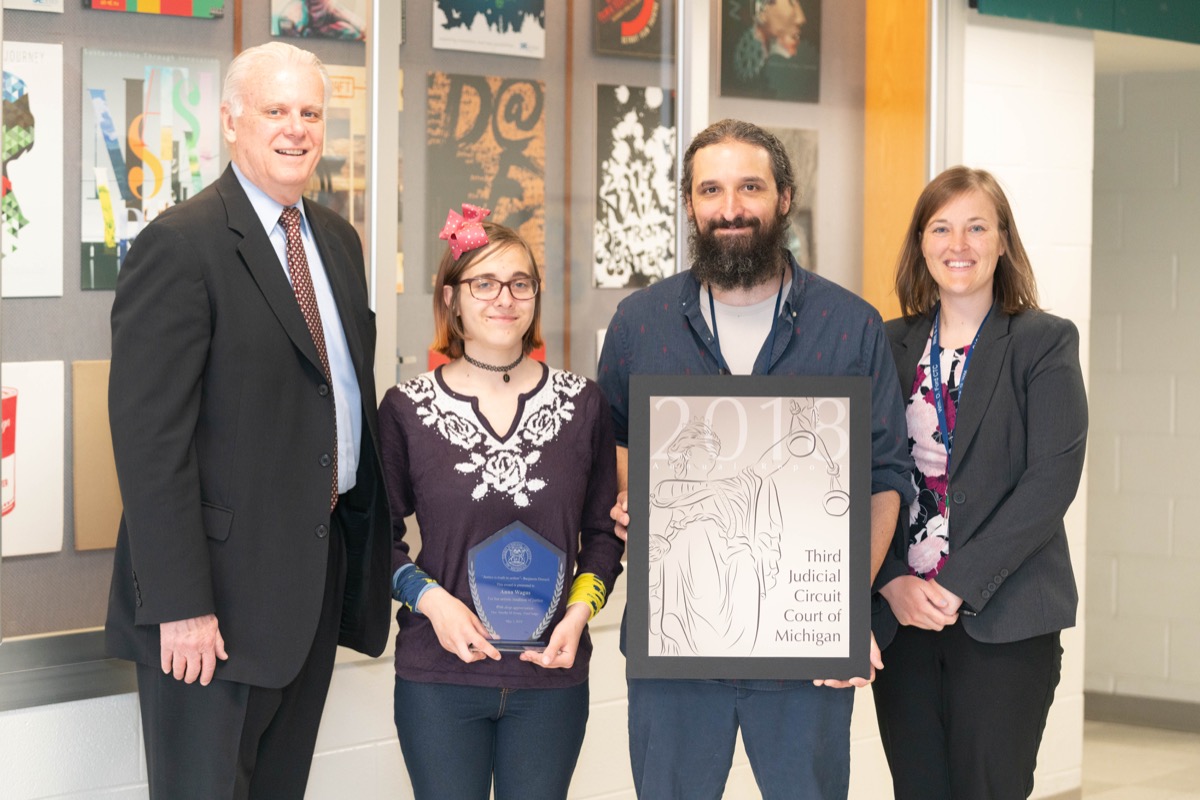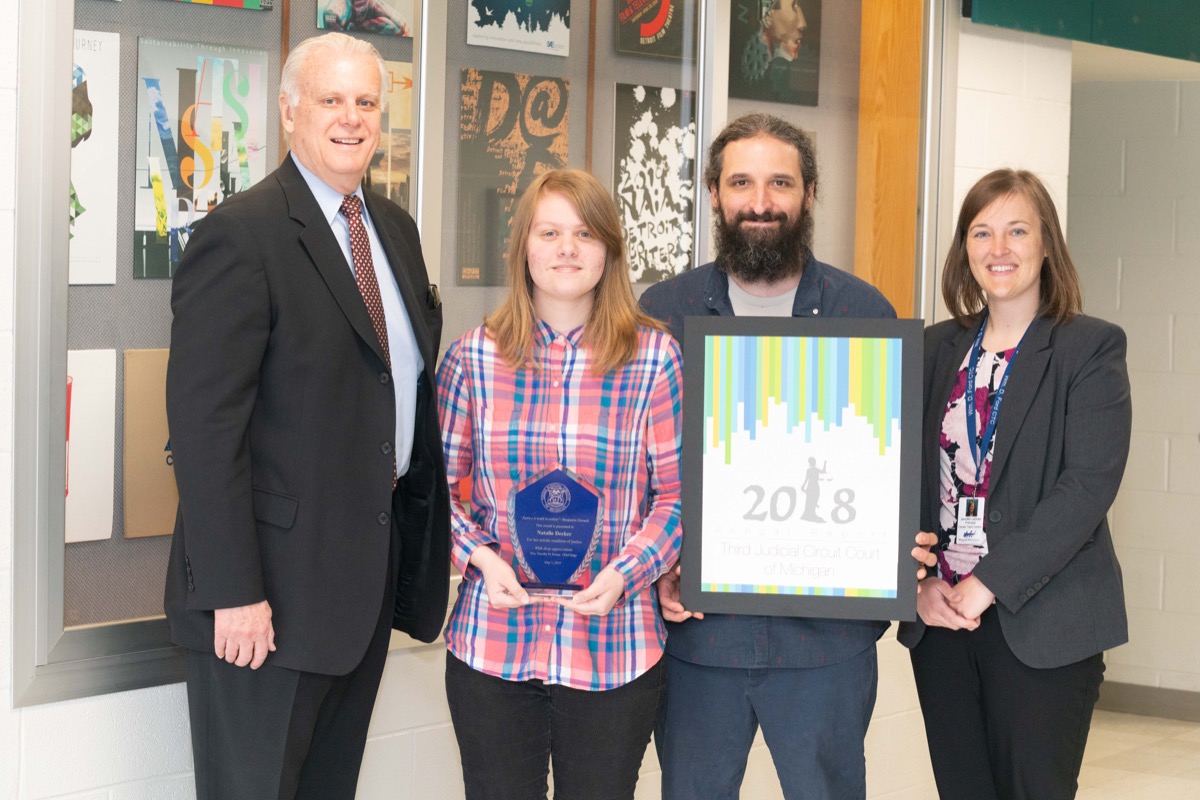 NAT DECKER
I am a student attending Wayne Memorial High School and William D. Ford Career Technical Center. I plan on attending Eastern Michigan University for an Elementary teaching degree. This is my 3rd award won this year in my Graphic Design class for my poster designs. I enjoy creative things such as drawing cartoons/original characters and animation.
ANNA WAGUS
I live in Westland MI attend John Glenn high school and William D ford career tech center. I've been accepted to School-craft college but still applying to other colleges for more possibilities. I study graphic design and I plan to go into a graphic design field, but I'm mostly interested in animation. I've done traditional drawing all my life and easing into digital, with limited resources. My friends, coworkers, teachers, and classmates are my main source of support and inspiration.
May 10, 2019
Stevenson Middle School Field Trip to Chicago!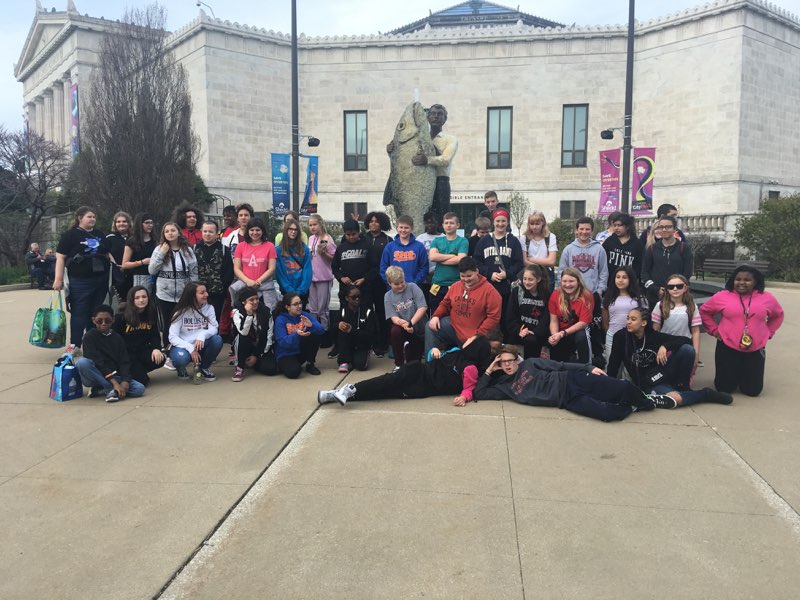 View more images from their trip
50 students from Stevenson Middle School had a wonderful time in Chicago May 8 - 9! They visited the Museum of Science and Indusrty, Shedd Aquarium, and The Field Museum. In the evening on Wednesday they enjoyed dinner and show at Medieval Times. The food was fantastic, and the show was amazing! Before heading home they ate lunch at the famous "Connie's Pizza", which is converted old fire house from 1900's turned into a restaurant. It is rumored one student ate 6 PIECES OF PIZZA! We would like to thank Mrs. Sharon Sullivan, and Mr. Justin Trombka for going along as chaperones. And a huge shout out to Mrs. Lynn D'Angelo for organizing the trip! We can't wait for next year!
May 8, 2019
Learning to Give features Edison Elementary on their website!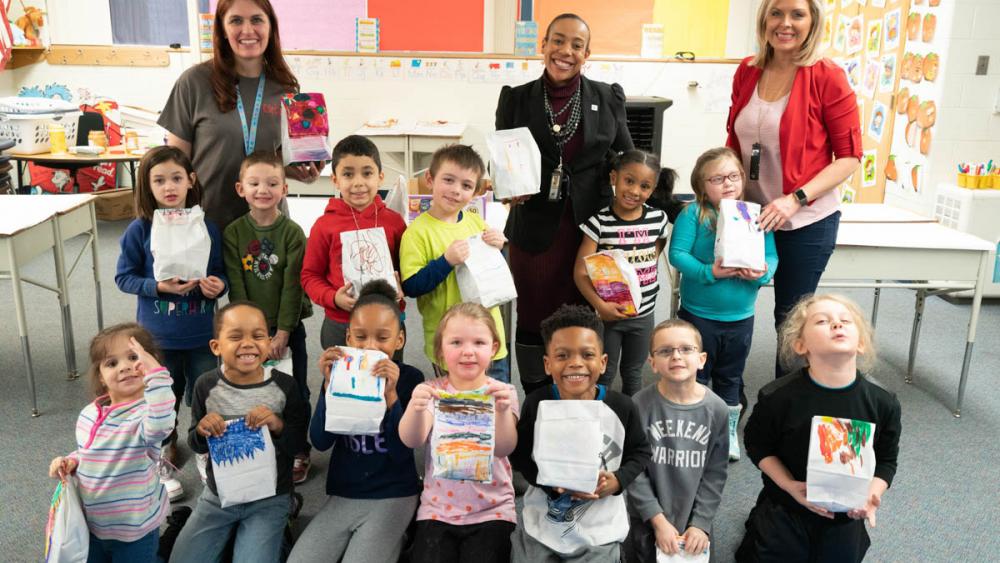 Ms. Peters is an elementary teacher at Thomas A. Edison Elementary in Michigan. "Children who get a chance to be exposed to other people's challenges and unfortunate situations gain a broader sense of the world and a stronger sense of empathy," said Peters. "Teaching philanthropy helps children who are facing their own hardships to know that they are not alone; empowering them with the confidence and the tools to know that they can change their situations and others around them as well." See more at https://www.learningtogive.org/news/lunches-love
May 8, 2019
Roosevelt-McGrath Presented with $2,460 to support our "Shop with a Cop" program
Tonight we presented the Wayne Police Department with a check for $2,460 to help support Shop With A Cop! These amazing officers do so much for our community and our schools. Thank you to everyone in the community who sent donations in with their students.

Community & Advisory Meeting Schedule
Calendar

‹

May

2019

›

S
M
T
W
T
F
S
1
2

May 2

4:00 PM to 6:00 PM

Partnership Agreement Implementation Advisory

Location:

Administration Building - Prof Learning Center

Calendar:

Community & Advisory Meetings

3
4
5
6
7
8
9
10

May 10

Theory of Action

Location:

Call for time & location

Calendar:

Community & Advisory Meetings

11
12
13
14
15
16

May 16

1:00 PM to 2:00 PM

Bond Advisory Meeting

Location:

Administration Building

Calendar:

Community & Advisory Meetings

3:15 PM to 4:15 PM

Health & Welfare Advisory Board Meeting

Location:

Adams Upper Elementary Family Resource Center

Calendar:

Community & Advisory Meetings

5:00 PM to 6:00 PM

Climate & Culture Survey

Location:

Administration Building

Calendar:

Community & Advisory Meetings

17
18
19
20
21

May 21

5:30 PM to 7:30 PM

Special Education Services Advisory

Location:

Administration Building

Calendar:

Community & Advisory Meetings

22
23
24
25
26
27
28
29
30
31

Special Education Services Advisory

Location:

Administration Building

Calendar:

Community & Advisory Meetings

Board of Education Calendar

Regular Board Meeting

Calendar:

Board of Education Calendar

Regular Board Meeting

Calendar:

Board of Education Calendar