Welcome to the Wayne-Westland Community School Enrollment page. On this page you will find the information you will need to enroll your child/ren in kindergarten through twelfth grade in Wayne-Westland Community Schools.
Have specific questions or need help?
Please call the Student Enrollment Department at 734-419-2083.
Quick Links

Pre-Enroll your Child


Update Registration for Current Students


Schools of Choice
What Schools will my Child/ren attend?
To see which school(s) your child/ren will attend please enter your address in the Locate My School interactive form below.
School of Choice Program
Wayne-Westland Community Schools offer district residents a Schools of Choice program for the 2019-2020 year for students in kindergarten through grade twelve. The Schools of Choice program provides parents the opportunity to move their child from one school to another within the boundaries of the school district PROVIDED there is room available in the school.
While the School of Choice window is currently closed, we are accepting wait list applicants. Please apply at the school of your choice.
Transportation to and from the school of choice must be provided by the parent or legal guardian. School district residents who would like their child to attend an elementary, upper elementary, middle or high school other than their school of residency must submit a 2019-2020 Schools of Choice application.

School Application Form (K-12) 2019-2020
Please visit our

School of Choice Program page for more information.
What to Bring
After you have completed our pre-registration process you may bring supporting documents, listed below, into the Department of Instruction to complete the registration process.
High school students will be enrolled temporarily as 9th graders unless a current transcript is presented at registration.
To register your child for school, you must provide the following:
Original Birth Certificate with raised seal
Child's Current Immunization Record
Completed Physical Form
A valid Michigan Driver's License or State ID
Three Proofs of Residency
1. Original Birth Certificate with raised seal
A hospital record of birth will NOT be accepted. Parent(s) name(s) MUST be on the birth certificate. ONLY a parent named on the Birth Certificate or legal guardian (with proper Michigan Probate Court paperwork) may register a student.
2. Child's Current Immunization Record
All shots must be up to date in order for a student to begin attending school. (Verify with the

Immunization Checklist or read more about obtaining a Nonmedical Waiver)
3. Completed Physical Form
Applies to kindergartners, seventh graders, ninth graders, and anyone new to the district a physical is recommended before entering school. This form may be picked up from any of our schools and in the Office of Academic Excellence in the Administration Building. (You can also download the Health Physical form).
4. A valid Michigan Driver's License or State ID
5. Three Proofs of Residency
One must be a current mortgage/lease agreement or property tax statement or a Residency Affidavit if living with someone and do not have a mortgage or lease agreement in your name. The individual with whom you are living with must sign a "Support of Residency Consent Agreement" in the Office of Academic Excellence and provide similar proofs of residency.

In addition, any two pieces of business mail with the correct name and address, such as the examples below:
Cellular statement
Current bank statement
Current charge card statement
Current utility bills
Current health insurance document
Current auto insurance document
Current IRS Information
Current Employment record
Current DSS document
Current Court Document
Moving company statement
Examples for those with a Residency Affidavit
Parent
* MI Driver's License/State ID
Any two pieces of business mail within 30 days of registration
Owner
* MI Driver's License/State ID and Mortgage Coupon/Property Tax Statement/Warranty Deed, Original Lease
Two proofs - Utilities, etc.
Please note: All documents must be current within the last 30 days of the registration date. Voter Registration Cards do not count as business mail.
Important Information
If your child has an IEP please bring it with you.
High school students transferring from another high school will need to bring a withdrawal form from the previous school as well as an unofficial transcript. This does not apply to students entering 9th grade.
Enrollment Process
Please check the "What to Bring" section above for all of the documents that must be provided in order to enroll your child/ren. A parent or legal guardian must complete enrollment in person at the Wayne-Westland Community Schools Education Center, 36745 Marquette, Westland, MI 48185.
We look forward to the opportunity to serve you and your student.
Contact Information
April Ostrander
Secretary
734-419-2083
Email: ostrandera@wwcsd.net
Student Enrollment Department
36745 Marquette
Westland, MI 48185
FAX: 734-595-2100
Registration Hours
Monday-Friday
8:00 am to 3:30 pm
Additional Documents of Interest

Transportation Forms


Health Center Information


Student Records Information


Medication Authorization Form


Immunization Checklist ​


Code of Conduct


Kindergarten Waiver Request 2019-2020


School Application Form (K-12) 2019-2020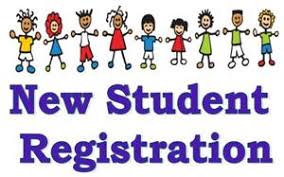 New Student Registration Moves to Schools To continue providing our families with the best service possible, new student registrations will be done at our schools beginning Monday, December 3, 2018.
Simply pre-register online then take the required documents to the school.
Your child will attend, based on your address: Current Wayne-Westland families can do address changes at the schools as well. Just bring your new lease or mortgage, business mail and photo identification to your child's school. Please call your local school for details, or call Student Services at 734-419-2083.
Current students, please see Back to School Registration for Current Students.