Great Futures Online Program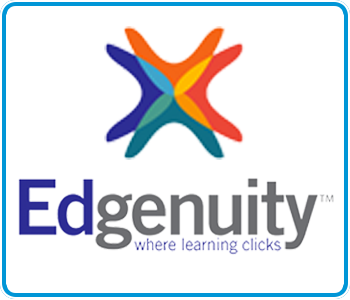 Edgenuity Resources


Existing users login
Edgenuity Tech Support
PHONE: (877) 202-0338
EMAIL: CustomerSupport@edgenuity.com
HOURS OF OPERATION:
Monday–Friday: 7:30 a.m. to 9:30 p.m. (EST)
Saturday–Sunday: 9:00 a.m. to 5:00 p.m. (EST)
Mandatory Orientation Information
Welcome to the Great Futures Online Program 2019-20!
This program is a full-time online program for all of your high school courses. Contact Amanda Pelukas at pelukasa@wwcsd.net with any questions.
ALL STUDENTS:

Please complete this link with the program contract. A new contract will be completed each year.



Great Futures Online Contract

If you cannot attend one of these meetings, please contact Amanda Pelukas ASAP to set up an alternate time.
Any students who are in need of a computer and/or wifi must complete the technology request. Click on the link below. It must be completed before the orientation meeting.

Technology Request

Lastly, if you have decided not to continue in this program, please reply ASAP to make changes.
Thank you again for all of your help!

About Great Futures
Great Futures Online is available for students in grades 9-12. All course offerings are supported by highly qualified, certified teachers. This offers an opportunity for students needing credit recovery or looking to accelerate their learning.
Great Futures OFFERS:

Experienced Staff
Credit Recovery
Enrichment courses
Opportunities to participate in all school activities
Online classes that can be taken anyplace, anytime, anywhere, FREE.
About Great Futures Online Program (Courses are taken home)
Students interested in taking classes through this program are encouraged to contact Amanda Pelukas pelukasa@wwcsd.net if you have any questions. A curriculum, a highly qualified teacher, and a mentor teacher will then be assigned to your child.
This will be the beginning of building a strong relationship and offering support to the student's social and academic needs during their enrollment.
We look forward to working with you and developing an individual academic plan that works for you and your child.
Please call 734-419-2274 for more information