Counseling Department Forms
Please click on the link below to access: Parking Permits, Homework Requests, Counselor Requests, College Visits, Testing Information, etc.

Counseling Department Forms
FAFSA Appointments
If you would like assistance with completing the FAFSA, or have any questions about college applications or paying for college, Ms. Jones, the WMHS College Adviser, will be having open hours during the week. Please sign up for an appointment time online at [link]. For more information, contact Ms. Jones at joneska@wwcsd.net
The appointment times are:
Thursday, December 7th from 10:30am - 2:30pm
Friday, December 8th from 9am - 5pm
Monday, December 11th from 9am - 5pm
Link to the sign up: http://www.signupgenius.com/go/4090e49acab2ca3fa7-fafsa
Important Forms

Parking Permit
Champions Program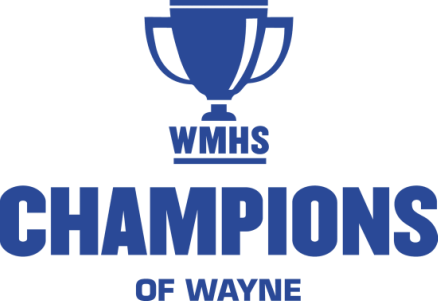 Champions of Wayne is a 501(c)(3) non-profit organization that supports Wayne Memorial High School in Wayne, Michigan. Champions creates an opportunity for WMHS students to earn a $200 incentive by reaching a customized academic goal. Champions of Wayne is privately funded by WMHS graduates and the Wayne community.
Learn more about Champions of Wayne at our website,

ChampionsOfWayne.org
For information on our Champions Program please contact Sean Galvin at sean@championsofwayne.org
Resources

2019-20 Course Description Guide​​


Wayne Memorial 2019-20 Student Planner


2019 Senior Letter


Attendance Policy


Clubs and Organizations


Merit & PSAT Schedule​


Test Success from Start to Finish


Parking Permit

Obtain Student Transcript


Technology Loan Agreement


Search Library Catalog


Counseling Department Forms


ChampionsOfWayne.org