Welcome to William D. Ford Career-Technical Center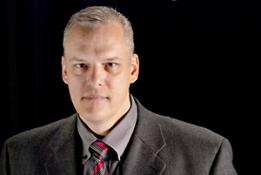 Thank you for visiting the William D. Ford Career Technical Center website. I am Steven Kay, Principal of the William D. Ford Career Technical Center, and I would like to tell you about the world-class educational opportunities we provide. The William D. Ford Career Technical Center, Wayne-Westland Community Schools, offers 19 distinct technical training programs. Each program has state-of-the-art equipment, technology and instruction to prepare high school students to gain skills directly related to the goal of employment.
Students also have the opportunity to participate in competitions in their training area that can lead to competition at the state and national level, or for prizes and scholarships. Each year, our students have been extremely successful in these competitions. This is an indication of the excellence of their technical training.
In addition to the technical training opportunities, high school students have the ability to earn Algebra 2, 4th year math, Visual Performing Applied Arts, World Language and Science credit during their enrollment. Students may also be eligible for college credit at a variety of colleges when they are successful in their career technical classes. More information about these programs and the credit offerings are available within this website.
We are proud of our school and proud of the success of our students and alumni. If you are one of our alumni, please explore the section on Alumni Voices and share your story with us! If you have any questions, please feel free to contact us at any time.
Steven J. Kay
Principal