Wayne-Westland Online Learning

Enrollment for the Virtual Academy at Wayne-Westland for the Fall of 2021/22 is now open. Students who are interested in Wayne-Westland Online Learning for the 2021-22 school year should register now.
The virtual program offered for the 2021-22 school year is being modified to fit the needs of our student community. As we make those arrangements, we will need to know how many of our students will be returning to the online program next year and who will be returning to their respective home schools.
Our K-8 Virtual Academy students will be learning remotely with Wayne-Westland teachers and will be provided with virtual elective courses as needed. Students will be required to login during the school day at set times, and be expected to join live meeting sessions with their Wayne-Westland teachers.
Our 9-12 Virtual Academy will also be taught by Wayne-Westland teachers, but in a fully virtual learning format. This program will be self-paced with flexible schedules for students. Students will have a teacher from Wayne-Westland for their core courses but will work on posted assignments and activities anytime throughout the day. A teacher from Wayne-Westland will have full ability to modify the curriculum, grade assignments and communicate with students. This differs from the program students are currently enrolled in. Elective courses will be offered virtually, but will likely be monitored by a Wayne-Westland mentor through another virtual program.
Please fill out the linked application below for the correct grade level for each child for Fall 2021:

Elementary K-5 Wayne-Westland Online Learning Application

Middle School Online Program Application

High School Online Program Application
Enrollment for Semester 2 - 2020/21 has ended. Students who are interested in Wayne-Westland Online Learning for the 2021-22 school year should return to register when Fall enrollment is open.
The virtual program offered this year is taught by teachers throughout the nation, while mentors from Wayne-Westland monitor progress, activity and communication. Wayne-Westland mentors serve as a liaison between the student, parent, and Edgenuity teachers and staff. This program is self-paced and requires active engagement and active learning from each student. Once enrolled in the program, students will be required to continue with Edgenuity education for the remainder of the school year, regardless of the changes in the Return to Learn Plan offered by Wayne-Westland School District.
For more information, please see our Wayne-Westland Online Learning website, which is updated often.

Other Important Links

New to Wayne-Westland Community Schools? How to Enroll


District Enrollment FAQ


Wayne-Westland Online Learning Brochure
Frequently Asked Questions about the Virtual Program
Q: What is the difference between virtual and remote?
A: Remote learning means that there will be a designated school day and time period for students to login with a Wayne-Westland teacher. This means that students will learn with a teacher in a virtual meeting session/virtual classroom.
Virtual learning means that a teacher has posted material and will be available for meeting times as needed, but the students work on their own lessons/lectures/modules at their own pace and time with the curriculum posted online.
All learners will likely need a combination of both: Core classes (Math, Language Arts, Sciences, Social Studies) will have local Wayne-Westland teachers; but electives may need to be virtual (anytime) based on enrollment and differing scheduling needs.
Q: Is Edgenuity still an option for next year or is it included in the virtual academy?
A: We know some people love the Edgenuity program for its anytime use and flexibility and it is not completely going to be gone. We may still use Edgenuity for electives or to fill gaps that we need for teacher/student enrollment variances, but the plan is to move forward with our local, amazing, Wayne-Westland teachers who will be trained to do both Virtual learning (anytime) and Remote Learning (set school day hours).
Q: Will hybrid be an option for the fall?
A: If you are talking about what the face to face model in the district is right now, we would not assume that option is available again, but it has not been discussed yet, so we do not know the answer to that. Our plan will be fully remote or virtual and will not be part of the District's decision within each school building. This option will be available for future years as well, and is not only a solution to the pandemic, but also a solution to a variety of differing student needs.
Q: When will we be able to enroll?
A: The applications will be open until mid-August, but we urge applicants to enroll as soon as they have made a decision due to availability and staffing adjustments. Some planning is necessary in this program and early enrollment does play a part in our ability to accept all students who wish to join the Virtual Academy.
Q: If I enroll in either program now without knowing what the School District actually plans to do in the Fall, am I stuck with that choice?
A: You may change your mind before the start of the school year, but not during the school year.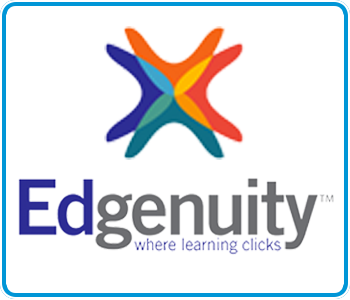 Edgenuity Resources


Existing users login
Edgenuity Tech Support
PHONE: (877) 202-0338
EMAIL: CustomerSupport@edgenuity.com
HOURS OF OPERATION:
Monday–Friday: 7:30 a.m. to 9:30 p.m. (EST)
Saturday–Sunday: 9:00 a.m. to 5:00 p.m. (EST)
About Wayne-Westland Online Learning
Wayne-Westland Online Learning is available for students in grades K-12. All course offerings are supported by highly qualified, certified teachers. This offers an opportunity for students needing credit recovery or looking to accelerate their learning.
Wayne-Westland Online Learning OFFERS:

Experienced Staff
Credit Recovery
Enrichment courses
Opportunities to participate in all school activities
Online classes that can be taken anyplace, anytime, anywhere, FREE.
Program Supervisor Information:
Maegan Drake
Email: drakem@wwcsd.net
Phone: 734-419-2274
About Wayne-Westland Online Learning Program
(Courses are taken at home)
Students interested in taking classes through this program are encouraged to contact our secretary: Laurel Neckrock by email at neckrockl@wwcsd.net or by phone 734-713-4355 if you have any questions.
This will be the beginning of building a strong relationship and offering support to the student's social and academic needs during their enrollment.
We look forward to working with you and developing an individual academic plan that works for you and your child.
Please call 734-713-4355 for more information.