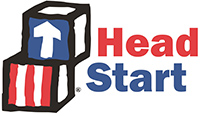 Head Start registration for the Wayne-Westland Community Schools is ongoing at the Stottlemyer Early Childhood and Family Development Center. Children must be 3 years old by September 1st. Classes meet four half-days or four full days per week. Head Start is a free program for low income families who meet specific income guidelines set up by the federal government. Full Day Head Start is now offered at Walker-Winter Elementary School.
For more information, please call (734)-419-2630 or (734)-419-2636. Emails may be directed to Davisr@wwcsd.net.
Head Start Enrollment Info

Please complete the following form located at ChildPlus.net
This will then go to our Head Start Secretary. From there one of our Family Advocates/Family Service Workers will contact you over email and request the following information:
Your child's proof of birth
Family's household income
Up to date immunization records (if you have them)
Parent ID
Photograph of your child (if you have one)
Any pertinent court orders/documents (custody, power of attorney, guardianship agreements)
You can scan or photograph them with a cellphone and email them back to our Head Start Secretary (DavisR@wwcsd.net) or the FSW who has made contact with you. Once all the above documents are received, you will be contacted for an interview for selection.
We can't wait to meet you and get back to school!
What Head Start Offers You and Your Child?
A FREE preschool program for children of income eligible families
A learning environment sensitive to children's individual and group needs
Activities fostering cognitive, emotional, social, and physical development
Inclusion of children with disabilities
A variety of ways for parents to volunteer and participate in their Child's learning
Medical and dental services for children
Nutritious snacks and meals
Head Start Class Times are as follows:
Full-Day at Stottlemyer: 8:15am - 3:25pm Monday - Thursday
Full-Day at Walker-Winter: 8:00am - 3:10pm Monday - Thursday
AM sessions: 8:15am - 11:45am Monday - Thursday
PM sessions: 12:30pm - 4:00pm Monday - Thursday