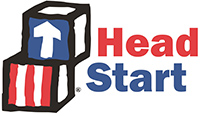 Head Start registration for the Wayne-Westland Community Schools is ongoing at the Stottlemyer Early Childhood and Family Development Center. Children must be 3 years old by September 1st. Classes meet four half-days or four full days per week. Head Start is a free program for low income families who meet specific income guidelines set up by the federal government. Full Day Head Start is now offered at Walker-Winter Elementary School.
For more information, please call (734)-419-2636.
What Head Start Offers You and Your Child?
A FREE preschool program for children of income eligible families
A learning environment sensitive to children's individual and group needs
Activities fostering cognitive, emotional, social, and physical development
Inclusion of children with disabilities
A variety of ways for parents to volunteer and participate in their Child's learning
Medical and dental services for children
Nutritious snacks and meals
Head Start Class Times are as follows:
Full-Day at Stottlemyer: 8:15am - 3:25pm Monday - Thursday
Full-Day at Walker-Winter: 8:00am - 3:10pm Monday - Thursday
AM sessions: 8:15am - 11:45am Monday - Thursday
PM sessions: 12:30pm - 4:00pm Monday - Thursday