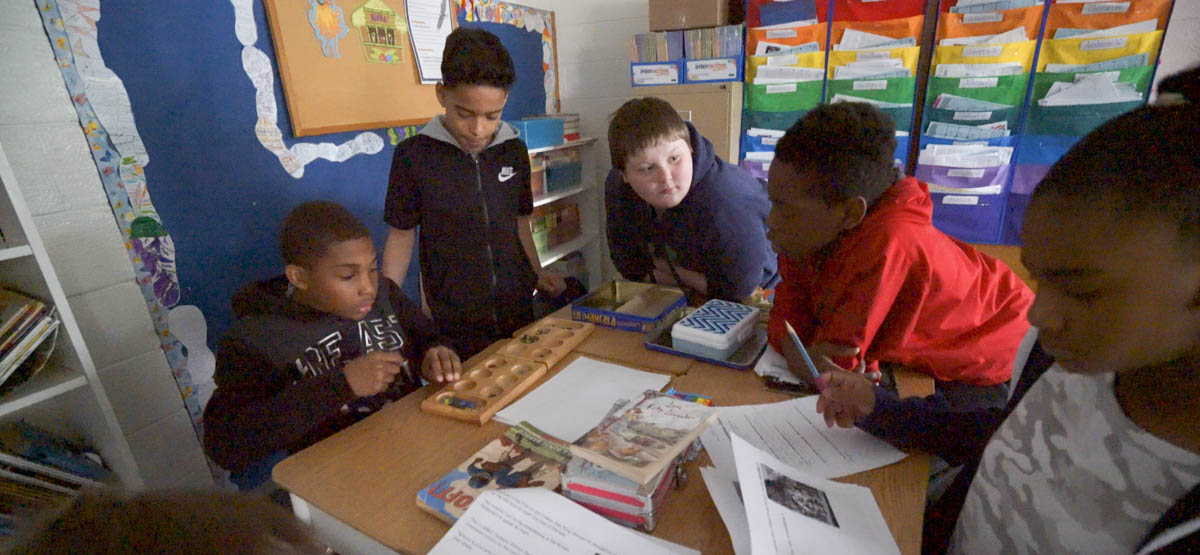 Welcome To Adams
Upper Elementary
Enroll Today!
Ready to Enroll?
Visit our Enroll Today page now for information on the Enrollment Process, What Schools your Child/ren will attend, What to Bring, as well as other important information and enrollment Quick Links.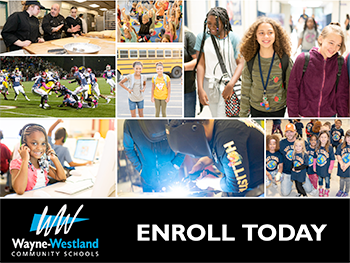 Mission Statement
Mission Statement

Love Lead Learn
Adams Resources
Adams Upper Elementary Forms, Documents & Links

5th grade camp meeting information


Annual Education Reports


Adams Boundary Map


School Improvement Plan
School Supply List
School Supply List
**This is a general supply list. Specific teachers may have other needs based on their instructional activities.
Required Supplies

Lined filler paper
5 - composition or spiral bound notebooks
5 - two pocket folders
Pencils
Highlighters
Scissors
Glue sticks
Optional Classroom Donations:

Clorox Wipes
Kleenex
Hand sanitizer
Important Forms, Documents & Links
WWCS

Forms, Documents & Links

Bus Transportation Routes - MISTAR


Bus Transportation Forms & Information


Champions Before & After School


District Handbook


Elementary Points of Pride


First Weeks of School Handbook


Non-Discrimination Policy


Report Card Standards


Update Registration for Current Students


Volunteer Information & ICHAT Form
Points of Pride
Points of Pride

Over 150 students met NWEA RIT goal in all 4 areas
Two 5th Grade classes presented on historical figures to their families and distinguished guests
30 students put together and presented in technology showcase to their families and distinguished guests
Student Lighthouse Team members presented about Adams to 4th graders and their parents at our 4th grade transition night
Adams Welcome Leaders routinely give tours to new students, parents, families, and guests
22 talented students performed in the annual Adams has Talent Show in front of families, guests and the entire school
About 180 6th Graders received awards at our 6th Grade Awards Ceremony
Post Secondary Program runs a weekly coffee shop for staff members
We have the Beaumont Clinic housed at Adams which supports our students and families
We have the Family Resource Center housed at Adams which supports our students and families
Students get many opportunities for experiential learning through field trips to places such as Greenfield Village, the Detroit Zoo, Comerica Park, the Henry Ford and theater performances.
We have a dedicated staff who believe in doing what is best for students.
January 8, 2020
2020-2021 In-District Schools of Choice Program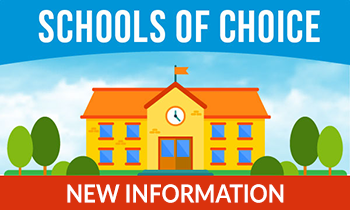 Wayne-Westland Community Schools will offer district residents a Schools of Choice program for the 2020-2021 year for students in kindergarten through grade twelve. The Schools of Choice program provides parents the opportunity to move their child from one school to another within the boundaries of the school district PROVIDED there is room available in the school. Transportation to and from the school of choice must be provided by the parent or legal guardian.  
January 6, 2020
NOW OPEN : Have Lunch at Cafe Marquette
Our student-run restaurant is open to the public and offers great lunch specials! Cafe Marquette is Open for Lunch, Wednesday - Friday from 11:30 am- 1:00 pm.  Cafe Marquette is located inside the William D. Ford Career-Technical Center, 36455 Marquette, Westland. 
December 10, 2019
Middle School Transition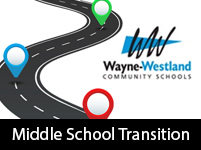 Updates have been posted to the Middle School Transition page including new 2020-2021 Boundary Maps and a video overview of our recent Community Forum.  Additionally, you will find our FAQs document which we will be updating as more information becomes available. 

Middle School Transition
September 13, 2019
Great Futures Start Right Here at Adams Upper Elementary School
January 6, 2020
Kindergarten Round-Up Registration Information & Overview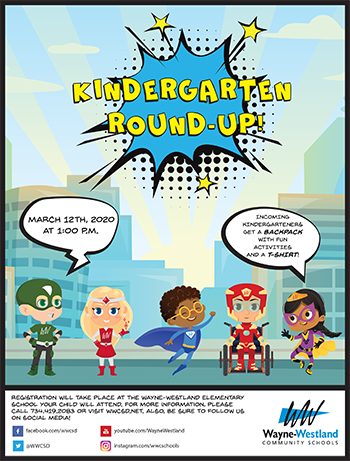 Welcome Class of 2033! Our Kindergarten Round-Up begins on March 12, 2020 at your local school. See our Kindergarten Round-Up page for more details.


Visit Our OK2SAY Page

Contact Us
Adams Upper Elementary
33475 Palmer
Westland, MI 48186



Phone: 734-419-2375
Fax: 734-595-2374
Attendance Line: 734-419-2399
Student Hours
Full Day: 8:00 am - 2:50 pm
AM Half Day: 8:00 am - 11:10 am
Adams Calendar
Adams Calendar

‹

January

2020

›

S
M
T
W
T
F
S
1

Jan 1

NO SCHOOL - Winter Recess

Calendar:

Adams Upper Elementary

Return on Monday January 6, 2020.

2

Jan 2

NO SCHOOL - Winter Recess

Calendar:

Adams Upper Elementary

Return on Monday January 6, 2020.

3

Jan 3

NO SCHOOL - Winter Recess

Calendar:

Adams Upper Elementary

Return on Monday January 6, 2020.

4
5
6
7
8
9
10
11
12
13
14
15
16
17
18
19
20
21
22
23
24
25
26
27
28
29
30
31
Website Accessibility
Website Accessibility Policy
Wayne-Westland Community Schools ("District") is committed to ensuring accessibility of its website for students, parents, employees, and members of the public. All pages on the District's website will conform to the W3C WAI's Web Content Accessibility Guidelines (WCAG) 2.0, Level AA conformance, or updated equivalents of those guidelines. The District will continue to test future releases/updates of its website and remains committed to maintaining its compliance and serving the widest possible audience. To this end, the District will perform periodic accessibility audits of its website.

Please report any concerns on the Accessibility Concerns page.

Web Accessibility Coordinator:
Scott Mastenbrook
734 419-2009
MastenbrookS@wwcsd.net