Welcome to

Wayne-Westland Community Schools

The Wayne-Westland Community Schools, in cooperation with parents and the community, will educate and prepare all of our students to be knowledgeable, responsible, contributing members of a global society.

Shelley Holt, Ed.D
Superintendent


Calendar

‹

February

2018

›

S
M
T
W
T
F
S
1
2
3
4
5
6
7
8
9
10
11
12

Feb 12

7:00 PM to 9:00 PM

Regular Board Meeting

Board of Education Calendar

13
14
15
16
17
18
19

Feb 19

Mid-Winter Recess

District Calendar

20

Feb 20

Mid-Winter Recess

District Calendar

21

Feb 21

Mid-Winter Recess

District Calendar

22

Feb 22

Mid-Winter Recess

District Calendar

23

Feb 23

Mid-Winter Recess

District Calendar

24
25
26
27
28

Feb 28

1/2 day Middle School

District Calendar

Middle school students attend school in the morning only.

6:00 PM to 7:00 PM

Special Meeting

Board of Education Calendar
Calendar Information

2017-2018 Calendar


2018-2019 Calendar

View each school's calendar
The following PDF contains registration dates, open house dates, school start/dismissal times, a school directory and calendar.​

Fall-2017-School-Information
Our Strategic Plan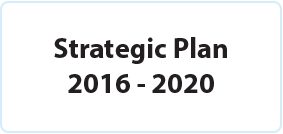 View our 2016-2020 Strategic Plan


Strategic Plan Data
District and School Improvement

2017-18 District Improvement Plan
Upcoming Board Meetings

Special Meeting

Feb 28

6:00 PM to 7:00 PM

Board of Education Calendar

Special Meeting

Mar 7

6:00 PM to 7:00 PM

Board of Education Calendar

Regular Board Meeting

Mar 12

7:00 PM to 9:00 PM

Board of Education Calendar
Website Accessibility Policy
Wayne-Westland Community Schools ("District") is committed to ensuring accessibility of its website for students, parents, employees, and members of the public. All pages on the District's website will conform to the W3C WAI's Web Content Accessibility Guidelines (WCAG) 2.0, Level AA conformance, or updated equivalents of those guidelines. The District will continue to test future releases/updates of its website and remains committed to maintaining its compliance and serving the widest possible audience. To this end, the District will perform periodic accessibility audits of its website.

Web Accessibility Coordinator:
Jordan Ewert
734 419-2009
EwertJ@wwcsd.net
Website Accessibility Policy
Wayne-Westland Community Schools ("District") is committed to ensuring accessibility of its website for students, parents, employees, and members of the public. All pages on the District's website will conform to the W3C WAI's Web Content Accessibility Guidelines (WCAG) 2.0, Level AA conformance, or updated equivalents of those guidelines. The District will continue to test future releases/updates of its website and remains committed to maintaining its compliance and serving the widest possible audience. To this end, the District will perform periodic accessibility audits of its website.
Web Accessibility Coordinator:
Jordan Ewert
734 419-2009
EwertJ@wwcsd.net