Welcome To

Stevenson Middle School
Mission Statement
Stevenson Middle School is a place of meaningful relationships and mutual respect where every student experiences growth and takes responsibility for their learning, while growing one leader at a time.
Motto:
Leadership is doing what is right even when no one else is watching.
---
Good evening Stevenson Families,
As part of our school improvement process, we like to get feedback from all our stakeholders, students, staff, and families.
If you wouldn't mind taking this brief survey, in the next few days, we would greatly appreciate your input!!!
Thank you so much for your help!
Have a wonderful evening!
Sheri Grove,
Principal
Stevenson Middle School

School Newsletters

Read our weekly E-blasts
June 8, 2018
8th Grade Dance

View more images from our 8th Grade Dance.
On Friday June 8, Stevenson Middle School Eighth Graders celebrated their two years at SMS with their Eighth Grade Dance.
The semi-formal event included music by DJ; dancing; photo booth with props; "formal" pictures by a backdrop; pizza, punch, cake; and memories for all.
For some it was just a dance.  For others a moment to mark the passing to high school.  For a couple, it was a goodbye as they will be going to different high schools than their friends next year.
June 6, 2018
7th & 8th Grade Academic Awards Recognition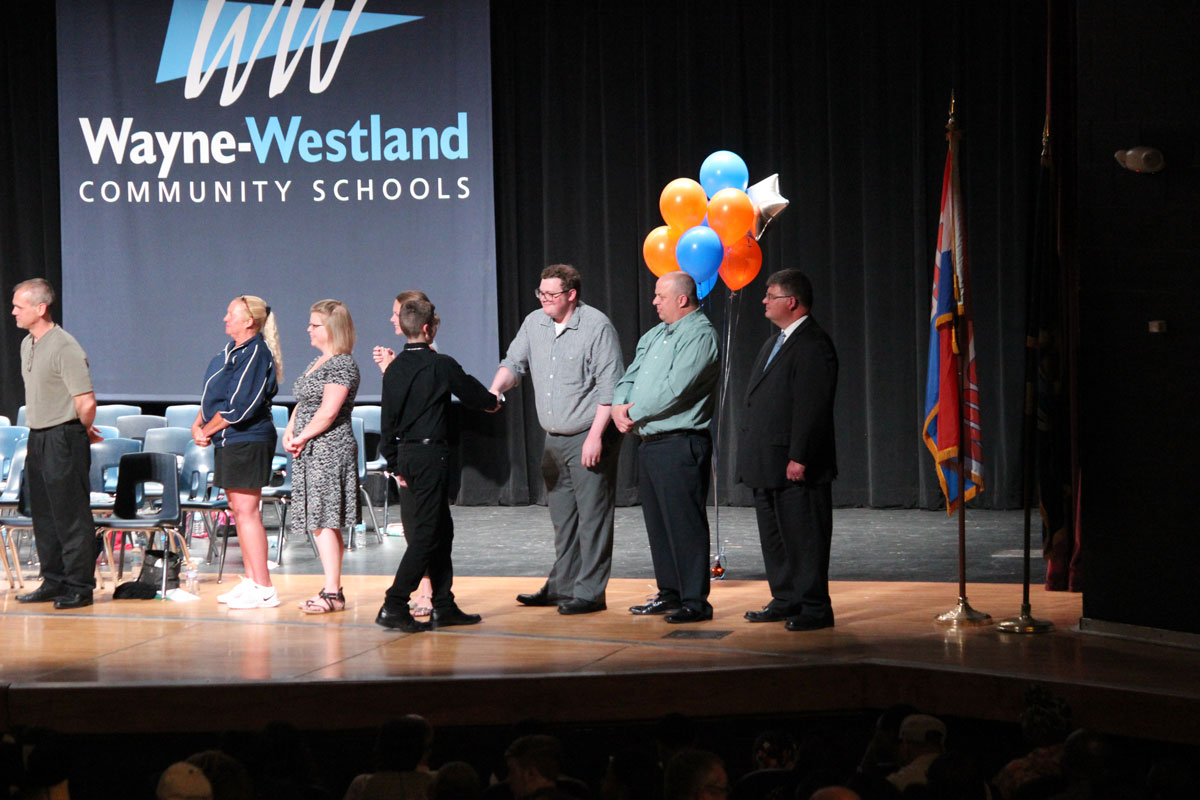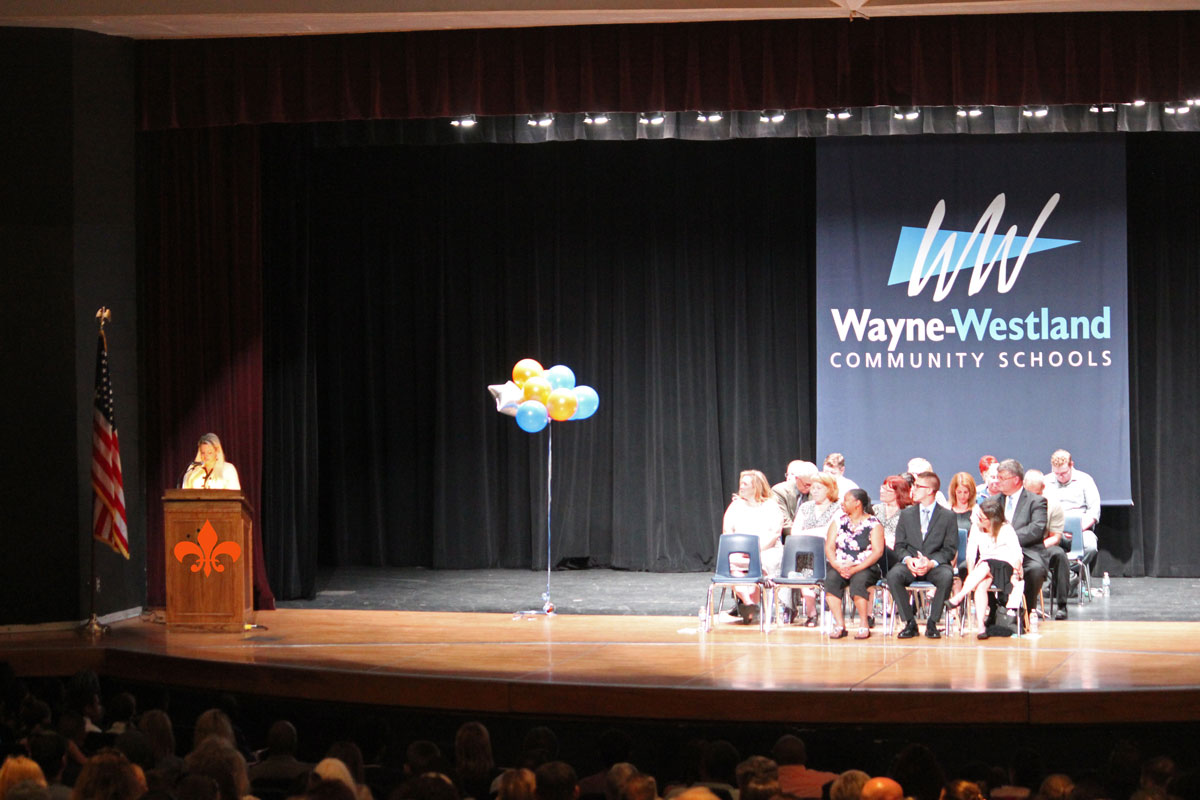 On June 6 at Stockmeyer Auditorium, Stevenson Middle School recognized 117 7th Grade Students and 112 8th Grade Students.
Awards included Academic Letters, All A's, Presidential Award, Department Awards, National Junior Honor Society, Athletes of the Year, and the Stevenson Award.
Here are a couple pictures from the event.
 
June 4, 2018
Teen 2018 Volunteer Form
May 31, 2018
Open House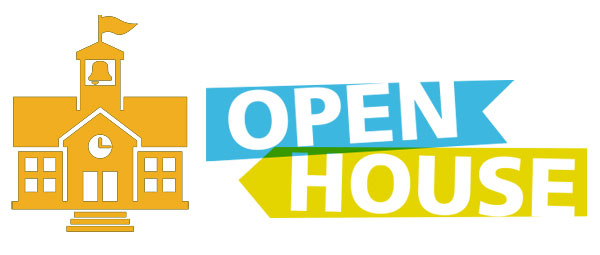 Tuesday, August 28
Registration dates: Wed. and Thurs. August 22 & 23 from 9 to 3pm. We are closed from 12 to 1pm for lunch.
Attendance: 734-419-2370
Counseling: 734-419-2355
Student Hours: Full Day: 7:50 am - 2:40 pm
AM Half Day: 7:50 am - 11:00 am
Stevenson Calendar
Stevenson Calendar

‹

June

2018

›

S
M
T
W
T
F
S
1
2
3
4
5
6

Jun 6

6:30 PM to 8:00 PM

Honors Night

Stockmeyer Auditorium, Glenwood Rd, Wayne, MI 48184, USA

Stevenson Middle School

This event has a Google Hangouts video call. Join: https://plus.google.com/hangouts/_/wwcsd.net/honors-night?hceid=d3djc2QubmV0X3N1bXUydDRwbjNnM3NzdXE1aHVzdm81OTlvQGdyb3VwLmNhbGVuZGFyLmdvb2dsZS5jb20.3bsjd41q95cba9ce2agif8tqv1&hs=121

7
8

Jun 8

6:30 PM to 8:30 PM

8th Grade Farewell Celebration

Stevenson Middle School

This event has a Google Hangouts video call. Join: https://plus.google.com/hangouts/_/wwcsd.net/8th-grade?hceid=d3djc2QubmV0X3N1bXUydDRwbjNnM3NzdXE1aHVzdm81OTlvQGdyb3VwLmNhbGVuZGFyLmdvb2dsZS5jb20.4qfipabbakd840g696dvg7bk6n&hs=121

9
10
11

Jun 11

8th Grade Breakfast

Stevenson Middle School

This event has a Google Hangouts video call. Join: https://plus.google.com/hangouts/_/wwcsd.net/8th-grade?hceid=d3djc2QubmV0X3N1bXUydDRwbjNnM3NzdXE1aHVzdm81OTlvQGdyb3VwLmNhbGVuZGFyLmdvb2dsZS5jb20.7c84sf88824gsultfd2uesl3ik&hs=121

12

Jun 12

Cedar Point Trip

Stevenson Middle School

This event has a Google Hangouts video call. Join: https://plus.google.com/hangouts/_/wwcsd.net/cedar-point?hceid=d3djc2QubmV0X3N1bXUydDRwbjNnM3NzdXE1aHVzdm81OTlvQGdyb3VwLmNhbGVuZGFyLmdvb2dsZS5jb20.3c9l63guhpd2rdk723h61g2m3l&hs=121

13

Jun 13

Field Day

Stevenson Middle School

This event has a Google Hangouts video call. Join: https://plus.google.com/hangouts/_/wwcsd.net/field-day?hceid=d3djc2QubmV0X3N1bXUydDRwbjNnM3NzdXE1aHVzdm81OTlvQGdyb3VwLmNhbGVuZGFyLmdvb2dsZS5jb20.5s9qbrbs8o04md1qarnvclami0&hs=121

14

Jun 14

1/2 Day

Stevenson Middle School

This event has a Google Hangouts video call. Join: https://plus.google.com/hangouts/_/wwcsd.net/1-2-day?hceid=d3djc2QubmV0X3N1bXUydDRwbjNnM3NzdXE1aHVzdm81OTlvQGdyb3VwLmNhbGVuZGFyLmdvb2dsZS5jb20.3u7akvctl8chct5i3klocr4ds0&hs=121

15

Jun 15

1/2 Day-Last Day of School

Stevenson Middle School

This event has a Google Hangouts video call. Join: https://plus.google.com/hangouts/_/wwcsd.net/1-2-day-last?hceid=d3djc2QubmV0X3N1bXUydDRwbjNnM3NzdXE1aHVzdm81OTlvQGdyb3VwLmNhbGVuZGFyLmdvb2dsZS5jb20.3sh07ap0r1da8u9udqjil197ck&hs=121

16
17
18
19
20
21
22
23
24
25
26
27
28
29
30