Welcome To

Stevenson Middle School
Stevenson Resources

Order a Yearbook!


Transportation Bus Routes - Stevenson


Bus Transportation Forms & Information


First Weeks of School Handbook


District Handbook


Code of Conduct


Middle School Points of Pride


Family Handbook


Student Welcome Packet


Territory Map


School Improvement Plan


Annual Education Reports


Non-Discrimination Policy
Mission Statement & Points of Pride
Mission Statement
Stevenson Middle School is a place of meaningful relationships and mutual respect where every student experiences growth and takes responsibility for their learning, while growing one leader at a time.
Motto:
Leadership is doing what is right even when no one else is watching.
---
Points of Pride
The percentage of special education students making gains on this years NWEA were 63% in math, 81% in reading, 82% in Language Usage, and 79% in Science under the new special education program implemented and developed at Stevenson this year.
Discipline ODRs decreased by over 50% from last year to this due to numerous interventions in the classroom, restorative practices, and a focus on creating a positive climate and culture.
In a new social studies pilot class, at risk students raised NWEA scores up to 61 points in Reading due to a focus on implementing the curriculum with instructional strategies centered around improving reading skills.
The Stevenson store was developed and implemented through a pilot program in math that incorporated the core standards through the creation, development, implementation, and management of a school store.
30 students competed in the State History Day. One of our 7th-grade winners has her exhibit displayed in the Yankee Air Museum.
District Spelling Bee Champs!!!!
Battle of the Books Champions!!!
Every student who attended Solo & Ensemble medaled with a first or second division.
National Junior Honor Society students raised over $5000 for charities this year.
The Cost of Educating a Student
February 12, 2019
We Need Student Input
Attention 6-12 grade students. We need your help in planning for the future of Wayne-Westland Community Schools.


Please share your thoughts with us in this survey
February 7, 2019
Upper elementary & middle school winners of the 39th Earle Chorbagian District Spelling Bee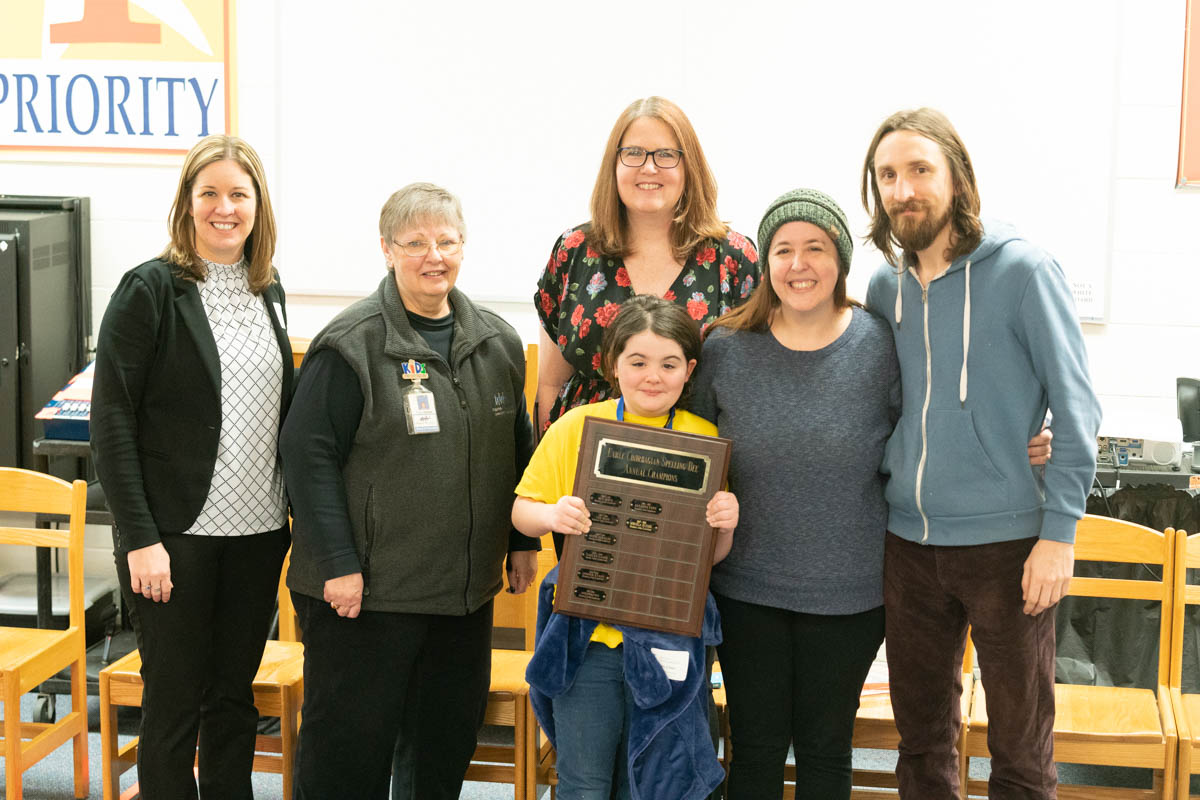 View all images from our upper elementary competition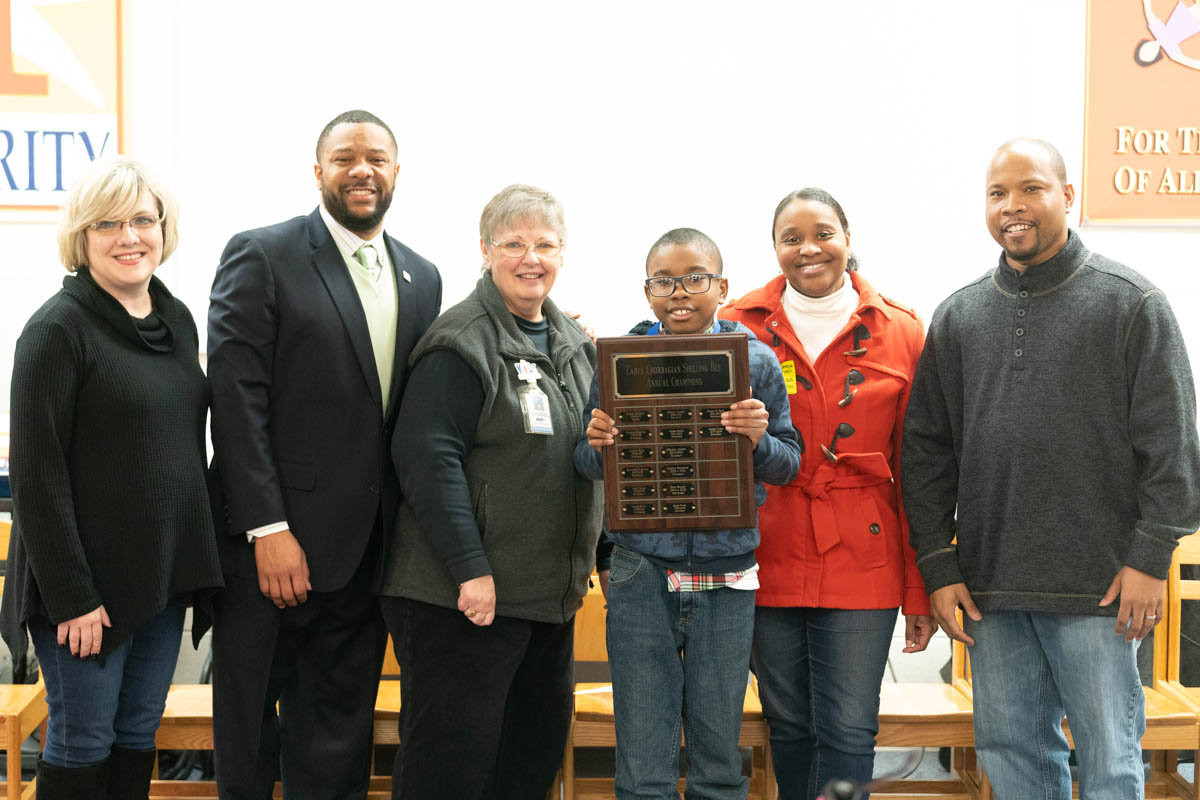 View all images from our middle school elementary competition
Students Shannon O'Shea from Adams Upper Elementary School and Jeffrey Smith III from Franklin Middle School are the winners of the 39th Earle Chorbagian District Spelling Bee. These 2 students have advanced to the WXYZ Channel 7 Scripps Spelling Bee, which will be held on March 10th at the Charles H. Wright Museum of African American History. Congratulations Shannon and Jeffrey!
January 27, 2019
Weather-related school closing factors

1-29-19 Memo from Dr. Holt regarding school closing factors


Weather-related school closing factors
Attendance: 734-419-2370
Counseling: 734-419-2355
Student Hours: Full Day: 7:50 am - 2:40 pm
AM Half Day: 7:50 am - 11:00 am
Stevenson Calendar
Stevenson Calendar

‹

February

2019

›

S
M
T
W
T
F
S
1

Feb 1

NWEA ELA testing

Calendar:

Stevenson Middle School

2
3
4

Feb 4

4:00 PM to 5:00 PM

Girls BB @ Meads Mill

Calendar:

Stevenson Middle School

5

Feb 5

NWEA Reading

Calendar:

Stevenson Middle School

6

Feb 6

NWEA Reading

Calendar:

Stevenson Middle School

4:00 PM to 5:00 PM

Wrestling vs Novi

Calendar:

Stevenson Middle School

5:30 PM to 7:00 PM

8th Grade Parent Night

Location:

John Glenn High School

Calendar:

Stevenson Middle School

7

Feb 7

NWEA Science testing

Calendar:

Stevenson Middle School

3:30 PM to 4:30 PM

Girls BB vs Franklin

Calendar:

Stevenson Middle School

8

Feb 8

NWEA Science testing

Calendar:

Stevenson Middle School

9
10
11

Feb 11

NWEA Make ups

Calendar:

Stevenson Middle School

4:00 PM to 5:00 PM

Wrestling vs Ore Creek

Calendar:

Stevenson Middle School

12

Feb 12

NWEA Make ups

Calendar:

Stevenson Middle School

13

Feb 13

NWEA Make ups

Calendar:

Stevenson Middle School

4:00 PM to 5:00 PM

Girls BB @ Hillside

Calendar:

Stevenson Middle School

4:00 PM to 5:00 PM

Wrestling vs Scranton

Calendar:

Stevenson Middle School

14

Feb 14

NWEA Make ups

Calendar:

Stevenson Middle School

4:00 PM to 5:00 PM

Girls BB vs Novi

Calendar:

Stevenson Middle School

4:00 PM to 5:00 PM

Wrestling @ Frost

Calendar:

Stevenson Middle School

15

Feb 15

NWEA Make ups

Calendar:

Stevenson Middle School

9:20 AM to 10:20 AM

College Bound Girls Group to JGHS Planetarium

Calendar:

Stevenson Middle School

16
17
18

Feb 18

Mid-Winter Recess

Calendar:

Stevenson Middle School

This event has a Google Hangouts video call. Join: https://plus.google.com/hangouts/_/wwcsd.net/mid-winter?hceid=d3djc2QubmV0X3N1bXUydDRwbjNnM3NzdXE1aHVzdm81OTlvQGdyb3VwLmNhbGVuZGFyLmdvb2dsZS5jb20.6ldc3d7mm8lr61raq5e75u8utv&hs=121

19

Feb 19

Mid-Winter Recess

Calendar:

Stevenson Middle School

This event has a Google Hangouts video call. Join: https://plus.google.com/hangouts/_/wwcsd.net/mid-winter?hceid=d3djc2QubmV0X3N1bXUydDRwbjNnM3NzdXE1aHVzdm81OTlvQGdyb3VwLmNhbGVuZGFyLmdvb2dsZS5jb20.6ldc3d7mm8lr61raq5e75u8utv&hs=121

20

Feb 20

Mid-Winter Recess

Calendar:

Stevenson Middle School

This event has a Google Hangouts video call. Join: https://plus.google.com/hangouts/_/wwcsd.net/mid-winter?hceid=d3djc2QubmV0X3N1bXUydDRwbjNnM3NzdXE1aHVzdm81OTlvQGdyb3VwLmNhbGVuZGFyLmdvb2dsZS5jb20.6ldc3d7mm8lr61raq5e75u8utv&hs=121

21

Feb 21

Mid-Winter Recess

Calendar:

Stevenson Middle School

This event has a Google Hangouts video call. Join: https://plus.google.com/hangouts/_/wwcsd.net/mid-winter?hceid=d3djc2QubmV0X3N1bXUydDRwbjNnM3NzdXE1aHVzdm81OTlvQGdyb3VwLmNhbGVuZGFyLmdvb2dsZS5jb20.6ldc3d7mm8lr61raq5e75u8utv&hs=121

22

Feb 22

Mid-Winter Recess

Calendar:

Stevenson Middle School

This event has a Google Hangouts video call. Join: https://plus.google.com/hangouts/_/wwcsd.net/mid-winter?hceid=d3djc2QubmV0X3N1bXUydDRwbjNnM3NzdXE1aHVzdm81OTlvQGdyb3VwLmNhbGVuZGFyLmdvb2dsZS5jb20.6ldc3d7mm8lr61raq5e75u8utv&hs=121

23
24
25

Feb 25

4:00 PM to 5:00 PM

Girls BB @ Holmes

Calendar:

Stevenson Middle School

4:00 PM to 5:00 PM

Wrestling vs Holmes

Calendar:

Stevenson Middle School

26

Feb 26

9:30 AM to 10:30 AM

Coffee with the Principal

Calendar:

Stevenson Middle School

27
28

Feb 28

4:00 PM to 5:00 PM

Girls BB vs Emerson

Calendar:

Stevenson Middle School

4:00 PM to 5:00 PM

Wrestling @ Howell

Calendar:

Stevenson Middle School
Mid-Winter Recess

Calendar:

Stevenson Middle School

This event has a Google Hangouts video call. Join: https://plus.google.com/hangouts/_/wwcsd.net/mid-winter?hceid=d3djc2QubmV0X3N1bXUydDRwbjNnM3NzdXE1aHVzdm81OTlvQGdyb3VwLmNhbGVuZGFyLmdvb2dsZS5jb20.6ldc3d7mm8lr61raq5e75u8utv&hs=121

Mid-Winter Recess

Calendar:

Stevenson Middle School

This event has a Google Hangouts video call. Join: https://plus.google.com/hangouts/_/wwcsd.net/mid-winter?hceid=d3djc2QubmV0X3N1bXUydDRwbjNnM3NzdXE1aHVzdm81OTlvQGdyb3VwLmNhbGVuZGFyLmdvb2dsZS5jb20.6ldc3d7mm8lr61raq5e75u8utv&hs=121

Mid-Winter Recess

Calendar:

Stevenson Middle School

This event has a Google Hangouts video call. Join: https://plus.google.com/hangouts/_/wwcsd.net/mid-winter?hceid=d3djc2QubmV0X3N1bXUydDRwbjNnM3NzdXE1aHVzdm81OTlvQGdyb3VwLmNhbGVuZGFyLmdvb2dsZS5jb20.6ldc3d7mm8lr61raq5e75u8utv&hs=121

Girls BB @ Holmes

Calendar:

Stevenson Middle School

Wrestling vs Holmes

Calendar:

Stevenson Middle School