Welcome To

Stevenson Middle School
Mission Statement
Stevenson Middle School is a place of meaningful relationships and mutual respect where every student experiences growth and takes responsibility for their learning, while growing one leader at a time.
Motto:
Leadership is doing what is right even when no one else is watching.
---
Points of Pride
The percentage of special education students making gains on this years NWEA were 63% in math, 81% in reading, 82% in Language Usage, and 79% in Science under the new special education program implemented and developed at Stevenson this year.
Discipline ODRs decreased by over 50% from last year to this due to numerous interventions in the classroom, restorative practices, and a focus on creating a positive climate and culture.
In a new social studies pilot class, at risk students raised NWEA scores up to 61 points in Reading due to a focus on implementing the curriculum with instructional strategies centered around improving reading skills.
The Stevenson store was developed and implemented through a pilot program in math that incorporated the core standards through the creation, development, implementation, and management of a school store.
30 students competed in the State History Day. One of our 7th-grade winners has her exhibit displayed in the Yankee Air Museum.
District Spelling Bee Champs!!!!
Battle of the Books Champions!!!
Every student who attended Solo & Ensemble medaled with a first or second division.
National Junior Honor Society students raised over $5000 for charities this year.
June 8, 2018
8th Grade Dance

View more images from our 8th Grade Dance.
On Friday June 8, Stevenson Middle School Eighth Graders celebrated their two years at SMS with their Eighth Grade Dance.
The semi-formal event included music by DJ; dancing; photo booth with props; "formal" pictures by a backdrop; pizza, punch, cake; and memories for all.
For some it was just a dance.  For others a moment to mark the passing to high school.  For a couple, it was a goodbye as they will be going to different high schools than their friends next year.
June 6, 2018
7th & 8th Grade Academic Awards Recognition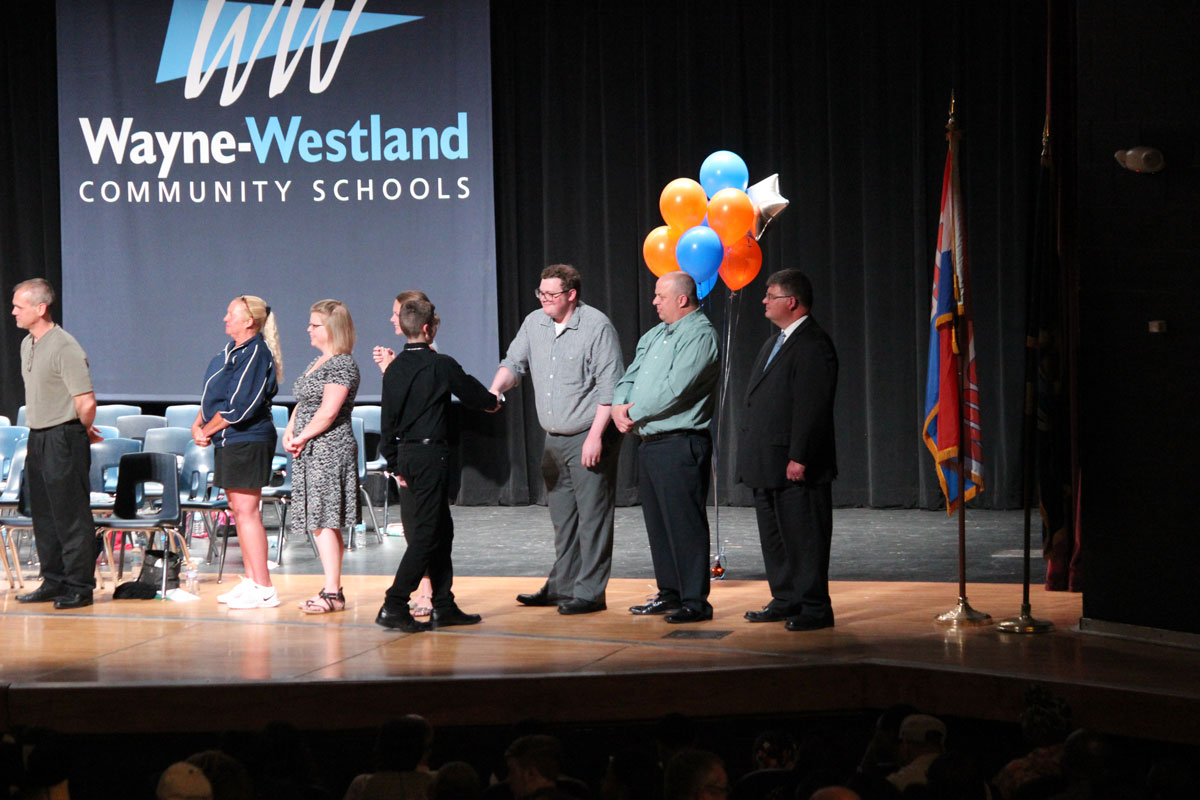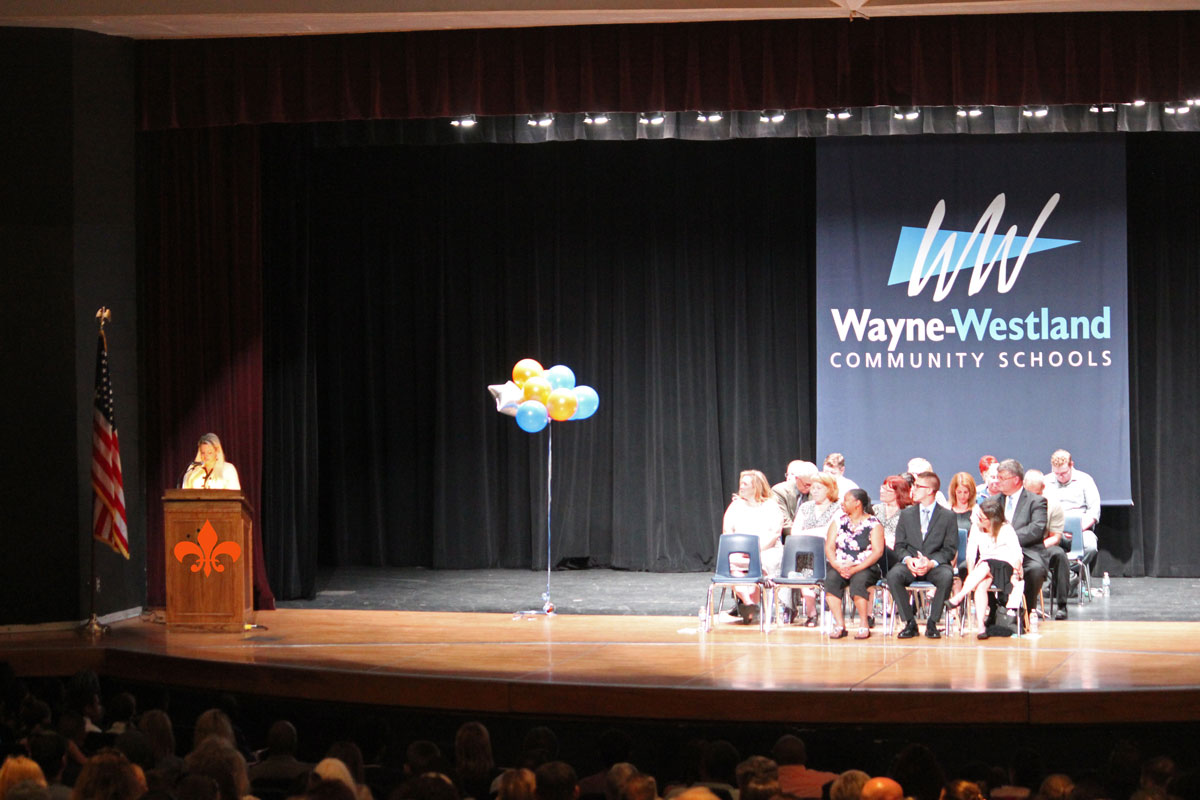 On June 6 at Stockmeyer Auditorium, Stevenson Middle School recognized 117 7th Grade Students and 112 8th Grade Students.
Awards included Academic Letters, All A's, Presidential Award, Department Awards, National Junior Honor Society, Athletes of the Year, and the Stevenson Award.
Here are a couple pictures from the event.
 
May 22, 2018
Philadelphia Gettysburg field trip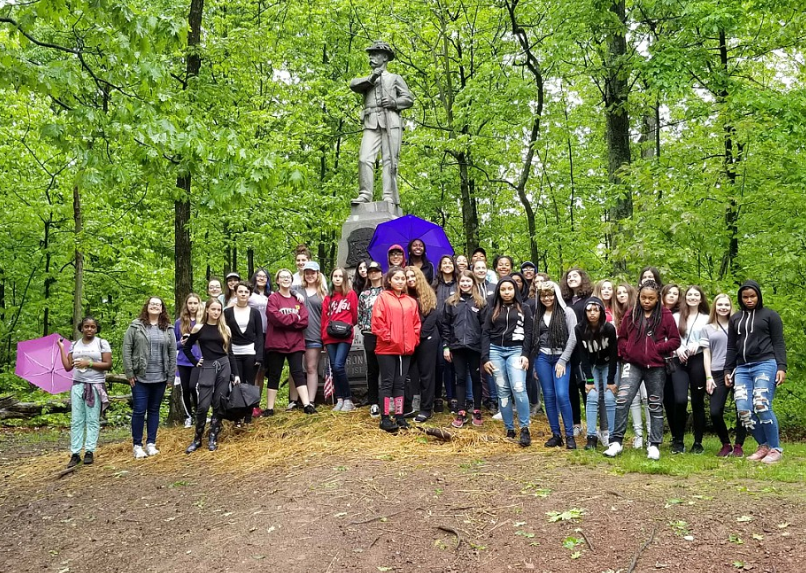 View more images and information from our trip
Welcome back, to all our students and staff, who returned Saturday from our 8th grade trip to Philadelphia and Gettysburg!!!!! What an incredible opportunity for our students!!!! It was filled with fun and historical sites! I would like to thank Mrs. Sullivan and Mrs. Alcorn for organizing such an amazing learning experience for our children. Thank you to our staff who gave up their personal time, with their families, to share in this experience and make this possible to
May 7, 2018
Out 7th Graders visited Shedd Aquarium this weekend!
Our 7th Graders got a chance to visit Shedd Aquarium this weekend on May 3rd! They had a great time. The 7th-grade students had a wonderful time exploring the windy city of Chicago, and it certainly earned its name! Despite the winds and rain on day one, the sun came out and made for a beautiful opportunity to walk and explore on day 2. Some of the highlights included Shedd's Aquarium, The Field Museum, Navy Pier, and a Medieval Times Dinner.
Attendance: 734-419-2370
Counseling: 734-419-2355
Student Hours: Full Day: 7:50 am - 2:40 pm
AM Half Day: 7:50 am - 11:00 am
Stevenson Calendar
Stevenson Calendar

‹

August

2018

›

S
M
T
W
T
F
S
1
2
3
4
5
6
7
8
9
10
11
12
13
14
15
16
17
18
19
20
21
22
23
24
25
26
27
28
29

Aug 29

1st Day of School

Stevenson Middle School

This event has a Google Hangouts video call. Join: https://plus.google.com/hangouts/_/wwcsd.net/1st-day-of?hceid=d3djc2QubmV0X3N1bXUydDRwbjNnM3NzdXE1aHVzdm81OTlvQGdyb3VwLmNhbGVuZGFyLmdvb2dsZS5jb20.240krkhpnjg5ov995oqf4p6cs8&hs=121

30
31

Aug 31

Labor Day Recess

Stevenson Middle School

This event has a Google Hangouts video call. Join: https://plus.google.com/hangouts/_/wwcsd.net/labor-day?hceid=d3djc2QubmV0X3N1bXUydDRwbjNnM3NzdXE1aHVzdm81OTlvQGdyb3VwLmNhbGVuZGFyLmdvb2dsZS5jb20.4qv7gol1u99qgpvsfk1i6nh7af&hs=121
School Newsletters

Read our weekly E-blasts