Welcome To

Hicks Elementary School
Mission Statement & Points of Pride
Mission Statement
With the assistance and cooperation of parents, we will instill confidence and self-worth in children by empowering them with responsibility. Each day, we, the staff at Hicks Elementary School, will offer a productive learning environment conducive to meeting the individual needs of our diverse student population.
Vision Statement
High teacher expectations, parental involvement, and pupil attendance are the keys to our success.
Motto
Empowered to Lead and Succeed!
---
Points of Pride
Removed from Priority Status
1st grade learned how to publish their writing….using Google Apps for Education!
Getting trained in, and implementing the 5 competencies into our SEL lessons.
Increased PTO events
Remaining Undefeated in Hicks Basketball Team
Staff is always willing to help each other out.
Community involvement and family atmosphere.
More than 40% of students met RIT Goal school wide.
Significantly decreased ODR's by 500!
Significantly decreasing suspensions by over 300 since 2015-2016 school year!
The Cost of Educating a Student
State of the District
We're having our annual State of the District event on October 23, 2018 at John Glenn Auditorium (36105 Marquette, Westland MI) at 6:30pm (doors open at 6pm for gallery walk)
October 1, 2018
FREE Breakfast and Lunch for ALL K-12 Students!
Great News- FREE Breakfast and Lunch for ALL K-12 students!
Beginning Oct. 1, 2018, Wayne-Westland Community Schools will offer FREE breakfast and lunch to all K-12 students.
September 18, 2018
Congrats to our pledge kids!
Congratulations to our two pledge students who participated in saying the Pledge of Allegiance on our September 17th, 2018 Board Meeting.
October 27, 2017
Hicks Removed from School Priority List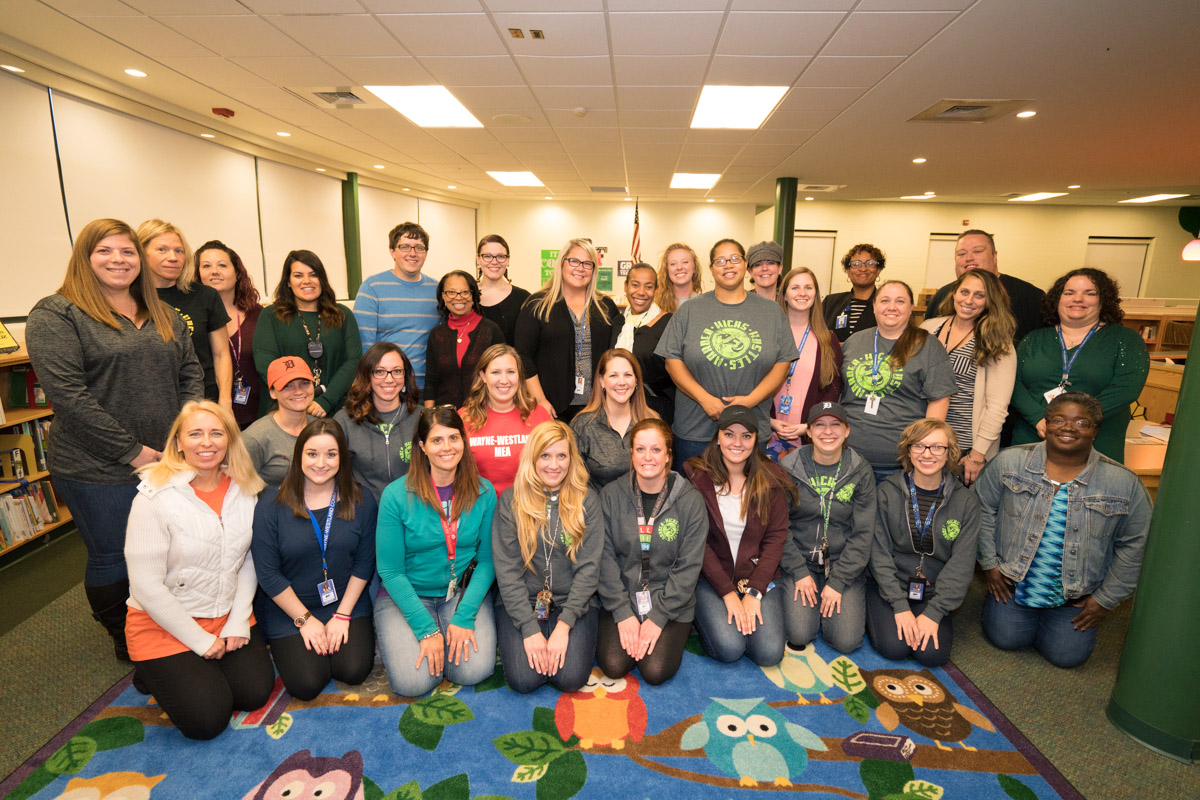 Wayne-Westland Community Schools Superintendent, Dr. Shelley Holt, received a personal phone call from State Superintendent Brian Whiston with the great news: Hicks Elementary School and Hamilton Elementary School have been released from priority school status based on their increases in student achievement. The District is very proud of the collective work of so many, including the students themselves, and are celebrating this success. Schools were notified at 4:00 p.m. on Friday, October 27, 2017. The pride and joy was evident on the faces of teachers, students, support staff and administrators.
Attendance Line: 734-419-2666
Student Hours: Full Day: 9:00 am - 3:50 pm
AM Half Day: 9:00 am -12:10 pm
Hicks Calendar
Hicks Calendar

‹

October

2018

›

S
M
T
W
T
F
S
1
2
3

Oct 3

6:00 PM to 8:00 PM

Roller Skating Party

Lincoln Park Skating Center

$6.50

Hicks Elementary

4

Oct 4

6:00 PM to 7:00 PM

BOND Community Advisory Team Meeting

Hicks Elementary

Our Community Advisory team includes:

1 parent from each school
1 staff member from each school
1 union rep from each school

Meetings will take place at the Dyer Senior Center, 36745 Marquette St, Westland, MI 48185

We hope to see you there and hear your thoughts!

5

Oct 5

Picture Day

Hicks Elementary

6
7
8
9

Oct 9

6:00 PM to 7:00 PM

Bond Community Forum

Hicks Elementary

Please come and share your thoughts as we discuss the upcoming bond.

David Hicks Elementary
100 Helen
Inkster, MI 48141

10
11

Oct 11

6:00 PM to 7:00 PM

Bond Community Forum

Hicks Elementary

Please come and share your thoughts as we discuss the upcoming bond.

Stevenson Middle School
38501 Palmer
Westland, MI 48186

12
13
14
15
16
17
18

Oct 18

6:00 PM to 7:00 PM

BOND Community Advisory Team Meeting

Hicks Elementary

Our Community Advisory team includes:

1 parent from each school
1 staff member from each school
1 union rep from each school

Meetings will take place at the Dyer Senior Center, 36745 Marquette St, Westland, MI 48185

We hope to see you there and hear your thoughts!

19
20
21
22
23

Oct 23

6:30 PM to 8:30 PM

State of District

John Glenn High School Auditorium

Hicks Elementary

Please join Dr. Holt and the Executive Cabinet as they present the 2018 State of the District Address at John Glenn Auditorium from 6:30 pm to 8:30 pm.

24
25
26
27
28
29
30
31

Oct 31

9:00 AM to 12:10 PM

1/2 Day - NO SCHOOL PM

Hicks Elementary