Welcome To

William D. Ford Career Technical Center
Mission Statement & Points of Pride
Mission Statement
We, the William D. Ford Career-Technical Center staff, will prepare our students with the knowledge, technological proficiency, and personal skills essential for success in an increasingly complex society.
Points of Pride
Annual School-Wide Writing Program
Anti-Bullying Policy Adopted
Student Mentorship Program
16 Community Outreach Programs/Events
11 Regional HOSA winners. 45 Regional HOSA finalists.
More than $165,000.00 awarded in Career Technical specific scholarships.
Four First Place winners in various Welding competitions.
IVD team took Best in Presentation at the Masters of Mobility competition
Three students recognized for the State of Michigan Breaking Traditions award, with one receiving the Merit Award for Excellence.
Sixth consecutive year as a Green School maintaining Evergreen status.
Cost of Educating a Student
Free full-length practice SAT at Westland Public Library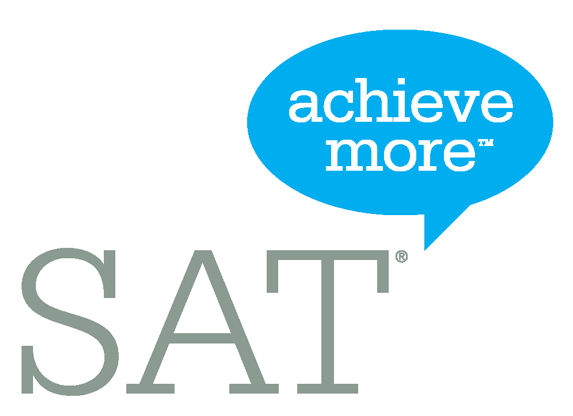 On Saturday, February 2, 2019, from 9:15 AM – 1:00 PM, the Westland Public Library is offering a FREE full-length practice SAT to get students in Grades 9th – 12th prepared for the real test in April.  Taking a practice SAT is a great way for students to get familiar with the format, figure out their strengths and weaknesses, and pinpoint exactly where to focus to get the best results.  The practice test will be provided and administered by Sylvan Learning of Livonia and will take roughly 3 hours to complete.  The tests will then be graded and results will be mailed to the participants for review. 
Registration is required.  To register, students can visit the library, call the library at 734-326-6123 or register online.  There is space for 50 students.  Participants must arrive on time or admittance to the practice test will not be allowed. 
Student Hours: 7:25 am - 1:50 pm
Ford Career Tech Calendar
Ford Career Tech Calendar

‹

December

2018

›

S
M
T
W
T
F
S
1
2
3

Dec 3

JGHS 10 th Grade Try-Outs

WDFCTC

William D. Ford Career Technical Center

4

Dec 4

JGHS 10 th Grade Try-Outs

WDFCTC

William D. Ford Career Technical Center

Tastefest!

Hellenic Cultural Center

$25.00

William D. Ford Career Technical Center

5

Dec 5

JGHS 10 th Grade Try-Outs

WDFCTC

William D. Ford Career Technical Center

11:30 AM to 1:00 PM

Cafe' Marquette - Lunch

WDFCTC - Cafe' Marquette

William D. Ford Career Technical Center

6

Dec 6

Recycle Day

WDFCTC

William D. Ford Career Technical Center

Stevenson 8th Grade Tours

WDFCTC

William D. Ford Career Technical Center

7

Dec 7

Stevenson 8th Grade Tours

WDFCTC

William D. Ford Career Technical Center

11:30 AM to 1:00 PM

Cafe' Marquette - Lunch

WDFCTC - Cafe' Marquette

William D. Ford Career Technical Center

8
9
10

Dec 10

Baker College visits Health Occupations

WDFCTC

William D. Ford Career Technical Center

11

Dec 11

Davenport College visits Medical Assisting

WDFCTC

William D. Ford Career Technical Center

12

Dec 12

Baker College visits Early Childhood/Teacher Education

WDFCTC

William D. Ford Career Technical Center

13

Dec 13

Recycle Day

WDFCTC

William D. Ford Career Technical Center

14

Dec 14

11:30 AM to 1:00 PM

Cafe' Marquette Holiday Lunch Buffet

WDFCTC - Cafe' Marquette

$8.00

William D. Ford Career Technical Center

15
16
17
18
19
20

Dec 20

Recycle Day

William D. Ford Career Technical Center

21
22

Dec 22

No School - Winter Recess

William D. Ford Career-Tech Center

William D. Ford Career Technical Center

23

Dec 23

No School - Winter Recess

William D. Ford Career-Tech Center

William D. Ford Career Technical Center

24

Dec 24

No School - Winter Recess

William D. Ford Career-Tech Center

William D. Ford Career Technical Center

25

Dec 25

No School - Winter Recess

William D. Ford Career-Tech Center

William D. Ford Career Technical Center

26

Dec 26

No School - Winter Recess

William D. Ford Career-Tech Center

William D. Ford Career Technical Center

27

Dec 27

No School - Winter Recess

William D. Ford Career-Tech Center

William D. Ford Career Technical Center

28

Dec 28

No School - Winter Recess

William D. Ford Career-Tech Center

William D. Ford Career Technical Center

29

Dec 29

No School - Winter Recess

William D. Ford Career-Tech Center

William D. Ford Career Technical Center

30

Dec 30

No School - Winter Recess

William D. Ford Career-Tech Center

William D. Ford Career Technical Center

31

Dec 31

No School - Winter Recess

William D. Ford Career-Tech Center

William D. Ford Career Technical Center
Ford Career Tech Resources

First Weeks of School Handbook
​​​​​​​

District Handbook


Code of Conduct​


High School Point of Pride


School Improvement Plan


Core Performance Indicators


Map


Class Schedule