Welcome To

Franklin Middle School
Mission Statement & Points of Pride
Mission Statement
The Franklin Community will provide a positive environment that continues to develop pride, respect, a sense of responsibility, academic competence and a desire for quality in the life long learning process.
Points of Pride
Science's team overall growth on NWEA
Over 200 students received academic awards during honors night
Franklin Unified
Mentoring Program
Power Hour (8-year growth average for ELA foundation students)
Athletic Program
Band and Choir
Fine Arts Production (History of Broadway)
Clean and Well-maintained building and landscaping
History Day student contributions
NJHS and Student Council's Adopt-a- family drive during the Holiday
The Cost of Educating a Student
State of the District
We're having our annual State of the District event on October 23, 2018 at John Glenn Auditorium (36105 Marquette, Westland MI) at 6:30pm (doors open at 6pm for gallery walk)
October 1, 2018
FREE Breakfast and Lunch for ALL K-12 Students!
Great News- FREE Breakfast and Lunch for ALL K-12 students!
Beginning Oct. 1, 2018, Wayne-Westland Community Schools will offer FREE breakfast and lunch to all K-12 students.
September 17, 2018
Constitution Day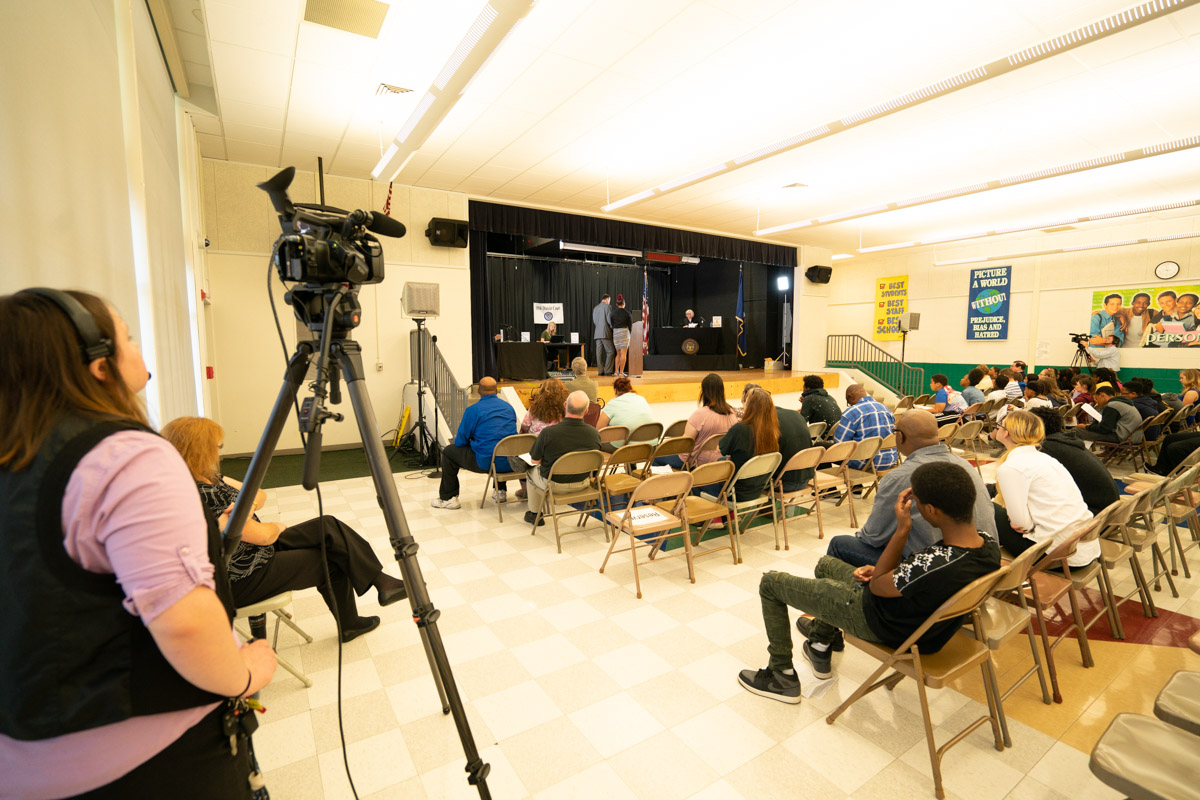 View more photos from this event
Today was an amazing day for Franklin Middle School and the Wayne-Westland Community School District.  The students of Franklin Middle School was honored to take part in Constitution Day, which allowed court proceedings to take place at our school.  Our students were able to engage in authentic learning experiences, ask questions, and learn more about their local government as they took part in this wonderful event!  We were delighted to host the city and county officials for Constitution Day and we look forward to this event for years to come.
Attendance: 734-419-2424
Student Hours: Full Day: 7:50 am - 2:40 pm
AM Half Day: 7:50 am - 11:00 am
Franklin Calendar
Franklin Calendar

‹

October

2018

›

S
M
T
W
T
F
S
1

Oct 1

4:00 PM

Girls Volleyball @ Frost MS

Franklin Middle School

4:00 PM

Girls Volleyball vs. Frost MS

Franklin Middle School

2
3

Oct 3

4:00 PM

Cross Country vs. Novi MS

Franklin Middle School

4:00 PM

Cross Country vs. Novi MS

Franklin Middle School

4:00 PM

Cross Country vs. Novi MS @ WMHS course

Franklin Middle School

4:00 PM

Girls Volleyball @ Hillside MS

Franklin Middle School

4:00 PM

Girls Volleyball vs. Northville Hillside MS

Franklin Middle School

4

Oct 4

4:00 PM

Girls Volleyball @ Emerson MS

Franklin Middle School

6:00 PM to 7:00 PM

BOND Community Advisory Team Meeting

Franklin Middle School

Our Community Advisory team includes:

1 parent from each school
1 staff member from each school
1 union rep from each school

Meetings will take place at the Dyer Senior Center, 36745 Marquette St, Westland, MI 48185

We hope to see you there and hear your thoughts!

5

Oct 5

12:15 PM to 8:30 PM

8th Grade Band Night @ WMHS

Franklin Middle School

4:00 PM

Girls Volleyball vs. Emerson MS

Franklin Middle School

6
7
8

Oct 8

1/2 Day; No PM Classes (Professional Development Day)

Franklin Middle School

9

Oct 9

6:00 PM to 7:00 PM

Bond Community Forum

Franklin Middle School

Please come and share your thoughts as we discuss the upcoming bond.

David Hicks Elementary
100 Helen
Inkster, MI 48141

10
11

Oct 11

3:30 PM

Cross Country vs. Stevenson MS

Franklin Middle School

3:30 PM

Cross Country vs. Stevenson MS @ WMHS course

Franklin Middle School

4:00 PM

Girls Volleyball @ Northville Meads MS

Franklin Middle School

6:00 PM to 7:00 PM

Bond Community Forum

Franklin Middle School

Please come and share your thoughts as we discuss the upcoming bond.

Stevenson Middle School
38501 Palmer
Westland, MI 48186

12
13
14
15

Oct 15

4:00 PM

Girls Volleyball vs. Novi MS

Franklin Middle School

16
17

Oct 17

4:00 PM

Cross Country Conference Meet @ Bicentennial Park

Franklin Middle School

18

Oct 18

3:30 PM

Girls Volleyball vs. Stevenson MS

Franklin Middle School

6:00 PM to 7:00 PM

BOND Community Advisory Team Meeting

Franklin Middle School

Our Community Advisory team includes:

1 parent from each school
1 staff member from each school
1 union rep from each school

Meetings will take place at the Dyer Senior Center, 36745 Marquette St, Westland, MI 48185

We hope to see you there and hear your thoughts!

19
20
21
22
23

Oct 23

6:30 PM to 8:30 PM

State of District

John Glenn High School Auditorium

Franklin Middle School

Please join Dr. Holt and the Executive Cabinet as they present the 2018 State of the District Address at John Glenn Auditorium from 6:30 pm to 8:30 pm.

24
25
26
27
28
29
30
31