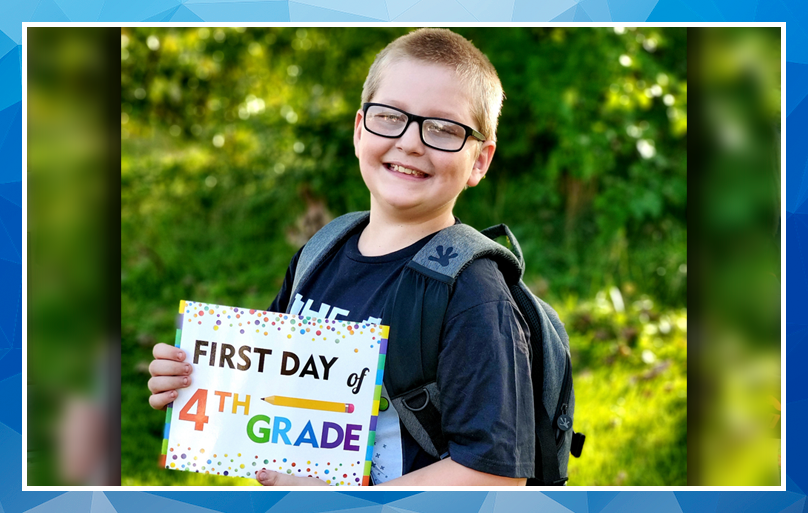 Calendar

Previous

October

2021

Next

S
M
T
W
T
F
S
1
2

Oct 2

10:00 AM to 1:00 PM

NFL Flag Football

Location:

John Glenn High School

Calendar:

District Calendar

3
4
5
6
7

Oct 7

2:00 PM to 3:30 PM

Gleaners Mobile Food Pantry

Location:

Adams Middle School, 33475 Palmer Road, Westland, MI 48186

Calendar:

District Calendar

Anyone in need of food is encouraged to attend and receive 30 pounds of nutritious groceries, like milk, fresh fruits, vegetables, lean protein and other shelf-stable items. No appointment is needed.

8

Oct 8

9:30 AM to 10:30 AM

Virtual Strategic Planning Community Forums

Calendar:

District Calendar

9

Oct 9

9:30 AM to 10:30 AM

Virtual Strategic Planning Community Forums

Calendar:

District Calendar

10:00 AM to 1:00 PM

NFL Flag Football

Location:

John Glenn High School

Calendar:

District Calendar

10
11

Oct 11

7:00 PM to 8:00 PM

Regular Meeting (CANCELED)

Calendar:

District Calendar

12
13
14
15
16

Oct 16

10:00 AM to 1:00 PM

NFL Flag Football

Location:

John Glenn High School

Calendar:

District Calendar

17
18
19

Oct 19

11:00 AM to 12:00 PM

Virtual Strategic Planning Community Forums

Calendar:

District Calendar

20
21

Oct 21

2:00 PM to 3:30 PM

Gleaners Mobile Food Pantry

Location:

Adams Middle School, 33475 Palmer Road, Westland, MI 48186

Calendar:

District Calendar

Anyone in need of food is encouraged to attend and receive 30 pounds of nutritious groceries, like milk, fresh fruits, vegetables, lean protein and other shelf-stable items. No appointment is needed.

22
23

Oct 23

3:00 PM to 6:00 PM

NFL Flag Football

Calendar:

District Calendar

24
25

Oct 25

7:00 PM to 8:00 PM

Regular Meeting

Calendar:

Board of Education Calendar

26
27
28
29

Oct 29

Half Day (K-8 Students Only)

Calendar:

District Calendar

30

Oct 30

10:00 AM to 1:00 PM

NFL Flag Football

Cost:

John Glenn High School

Calendar:

District Calendar

31
Upcoming District Events

Regular Meeting

Calendar:

Board of Education Calendar

Half Day (K-8 Students Only)

Calendar:

District Calendar

NFL Flag Football

Time:

10:00 AM to 1:00 PM

Cost:

John Glenn High School

Calendar:

District Calendar

K-12 Professional Development Day - No School

Calendar:

District Calendar

Gleaners Mobile Food Pantry

Location:

Adams Middle School, 33475 Palmer Road, Westland, MI 48186

Calendar:

District Calendar

Anyone in need of food is encouraged to attend and receive 30 pounds of nutritious groceries, like milk, fresh fruits, vegetables, lean protein and other shelf-stable items. No appointment is needed.
October 21, 2021
Dear Wayne-Westland Students, Staff and Families
I want to share an update with you about an incident that happened in the District. Today, out of an abundance of caution, John Glenn High School was placed on lockdown while the Westland Police Department conducted an investigation.
The School Resource Officer was notified of an occurrence with an alleged threat made by a John Glenn student. It was reported that one of the students was armed with a weapon. Westland Police Officers responded and were unable to locate the student initially, so the school was placed on lockdown. The student involved was located and was unarmed. Police conducted a thorough search of the school and no weapons were located. Once the search was complete, the lockdown was lifted.
An investigation into the weapons complaint of the student will continue by both the Westland Police Department and the Wayne Westland School District. The school is fully cooperating with the authorities. We take matters such as this very seriously and will notify you of any changes to that situation.
I share this information with our entire Wayne-Westland Community because I want you to know the safety and security of our students and staff is our top priority in the District and with our local police departments.
We thank the Westland Police Department for their quick response and professionalism as well as our students and staff.
Please understand that due to privacy issues, we are limited to what we can share at this time. As more information is available, we will keep everyone informed. Much has been said on social media and through other forms of communication that are unsubstantiated.
As always, we are available via phone or email to answer any questions.
Sincerely
John Dignan, Ed.D.
Superintendent
October 10, 2021
Letter to Wayne-Westland Community School Students, Staff, and Families
Good Evening Wayne-Westland Community School Students, Staff, and Families,
As we move into October, I encourage you to check your child's school's weekly newsletters and communications. Many extracurricular activities and special events are happening throughout the District.
Tik Tok Challenges
We are aware of monthly Tik Tok challenges, impacting schools across the nation, encouraging students to participate in illegal activities such as vandalizing school property, stealing school property, or committing assault. This month's challenge includes students hitting staff members.
We ask for your help and partnership in explaining the seriousness of these acts. Please talk to your child/ren and make sure they understand this is not acceptable behavior. Vandalism to school facilities or assault will not be tolerated and will be punishable in accordance with the student code of conduct and the law.
Strategic Plan
There is one more Community Forum to offer input for our Strategic Plan. Please join us on
Tuesday, October 19, 2021, at 11 am
Virtual Meeting- https://us02web.zoom.us/j/86033481841
You can also offer your feedback by taking this survey.
Transportation Services
We continue with staff shortages in our Transportation Department and temporarily suspend bus routes. If that happens to your child's bus route, robocalls will be made for all affected routes as early as possible and emails will be sent notifying families of routes not being transported. Additionally, email and push notifications will be sent out through the Here Comes the Bus app for those registered on the app. This District code for the app is 87839. Please help us to recognize and appreciate all of our transportation employees who are dedicated to our students and our District and are working hard to continue to provide transportation to a large number of our students.
COVID-19 Screening
We must remain vigilant to help reduce the spread of COVID-19. I ask you to continue to help us by reminding your children to:
Wash their hands frequently
Wear a mask
When sick, stay home. Continue to do daily screenings before your child comes to school. 
We still need to remain informed about household illnesses, positive COVID-19 cases, and exposures. Please contact your school's main office to report any illness.
Sincerely,
John Dignan, Ed.D.
Superintendent
October 1, 2021
Wayne-Westland Community Schools students replace gender-specific titles at homecoming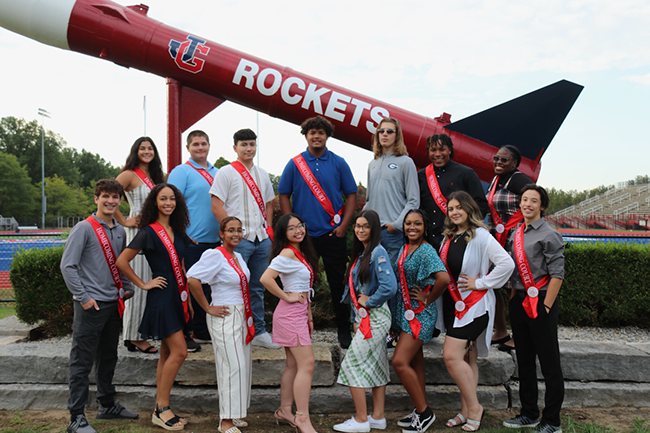 This year, the two comprehensive high schools in Wayne-Westland Community Schools will not be announcing a homecoming king or queen. There is still a competition and crowns for the winners. Still, the two high schools decided to do away with the gender-specific titles and announce the victors as gender-neutral homecoming "royalty" instead, which can be students of any gender.
Last school year, Wayne Memorial High School brought the idea to change the homecoming gender-specific titles to the attention of their student council. The leadership students at John Glenn High School learned of the concept this summer. Both schools brought the information to their student body, their voices were heard, and there was a change in the conventional terminology. The change is also an effort to be more inclusive for those who do not conform to traditional gender identities and to ensure all students have the opportunity to feel included.
Students are voting for which of their peers will be selected for the two homecoming royalty positions. The royalty at John Glenn High School will be announced at the homecoming game during halftime on Friday, October 1, 2021. Members of the community are invited to the game and the parade. This year's parade along Marquette starts at Stottlemyer Early Childhood & Family Development Center (34801 Marquette, Westland 48185) to John Glenn High School (36105 Marquette, Westland 48185). The parade will begin at 6 p.m. The football game starts at 7 p.m., and there is a $5 admission fee to enter the Irma Kionka - Chuck Gordon Field.
On Friday, October 15, 2021, Wayne Memorial High School will announce its royalty during its homecoming game at halftime. This football game is also the annual Crosstown Rival and will start at 7 p.m. There is a $5 admission fee to enter the William Elliot Athletic Field. In addition, the community can support the school on the parade route, which kicks off at 5 p.m. on Fourth Street off of Ash Street, then proceeds toward Glenwood Road and heads east to the William Elliot Athletic Field.
Website Accessibility
Website Accessibility Policy
Wayne-Westland Community Schools ("District") is committed to ensuring accessibility of its website for students, parents, employees, and members of the public. All pages on the District's website will conform to the W3C WAI's Web Content Accessibility Guidelines (WCAG) 2.0, Level AA conformance, or updated equivalents of those guidelines. The District will continue to test future releases/updates of its website and remains committed to maintaining its compliance and serving the widest possible audience. To this end, the District will perform periodic accessibility audits of its website.

Please report any concerns on the Accessibility Concerns page.

Web Accessibility Coordinator:
Scott Mastenbrook
734 419-2009
MastenbrookS@wwcsd.net