Welcome To Adams
Middle School
Enroll Today!
Ready to Enroll?
Visit our Enroll Today page now for information on the Enrollment Process, What Schools your Child/ren will attend, What to Bring, as well as other important information and enrollment Quick Links.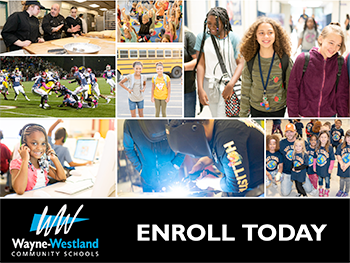 Mission Statement
Mission Statement

Love Lead Learn
Adams Resources
Adams Middle School Forms, Documents & Links

Annual Education Reports


Adams Boundary Map


School Improvement Plan
School Supply List
School Supply List
**This is a general supply list. Specific teachers may have other needs based on their instructional activities.
Required Supplies

Lined filler paper
5 - composition or spiral bound notebooks
5 - two pocket folders
Pencils
Highlighters
Scissors
Glue sticks
Optional Classroom Donations:

Clorox Wipes
Kleenex
Hand sanitizer
WWCS

Forms, Documents & Links

2020-2021 Middle School Course Description Guide


Bus Transportation Routes - MISTAR


Bus Transportation Forms & Information


Champions Before & After School


District Handbook


First Weeks of School Handbook


Middle School Points of Pride


Non-Discrimination Policy


PaySchools


Update Registration for Current Students


Volunteer Information & ICHAT Form
Points of Pride
Points of Pride

Daily time dedicated to focusing on social emotional learning using the Positive Action Curriculum in an effort to maintain a positive school climate and ensure the social and emotional needs of students are met.
School-wide PBIS with a focus on restorative practices
Quarterly school-wide project based learning lessons and activities aligned with student interest and current events
The Eagle's NEST (Needs Essential Support Time) provides academic and behavior supports to students throughout the day as needed
Band, Choir and Vocal concert performances throughout the year
Athletic opportunities and other extra-curricular activities for students in grades 6-8
Instructional Learning Cycles are data driven and implemented based on student need.
Staff managed onsite food pantry
The Family Resource Center and Beaumont Clinic are housed at Adams to support our students and families
Partnerships with the Ann Arbor Hands on Museum and Detroit Arts and Scraps to bring STEAM and project based learning to classrooms
November 12, 2020
Hotspot Locations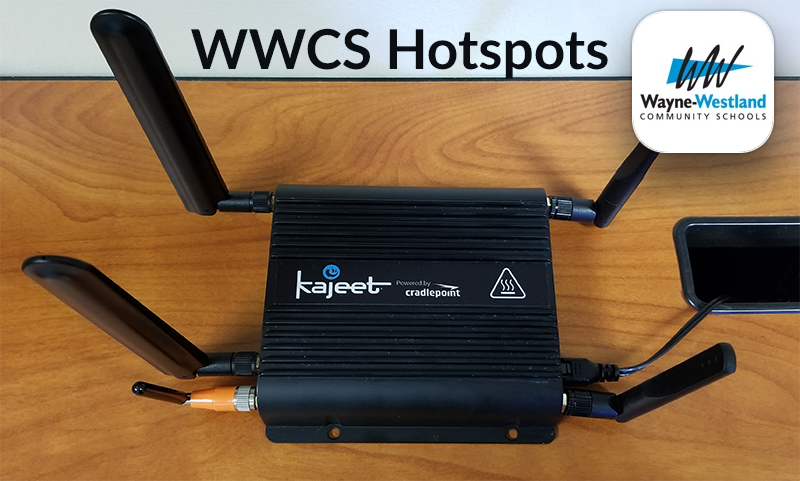 UPDATE: Change to WWCS Hotspots (formerly Bus Hotspots)
The Wayne-Westland Community Schools buses equipped with wifi have been replaced by wifi units located inside clubhouses, management offices and homes in the same areas as the buses were stationed.
Here is a list of current locations:
Salvation Army (Westland)
Please also note, there are other hotspot locations around the Wayne-Westland area. Students can look to see if the
WWCS
Wifi
Signal is available in their area, even if it's not listed above.
If a Wayne-Westland Community Schools student is having wifi connectivity issue, please contact the Family Resource Center at 734-419-2709. They have a limited supply of personal hotspots that will connect to District devices that have been issued to WWCS students.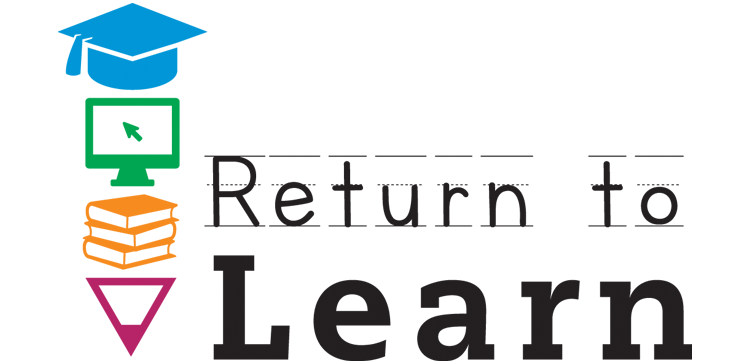 Return to Learn Updates
Questions regarding WWCS Return to Learn plans? Email Us.


Childcare FAQs


2021 In-Person Learning Parent Handbook


Visit Our OK2SAY Page

Contact Us
Adams Middle School
33475 Palmer
Westland, MI 48186



Phone: 734-419-2375
Fax: 734-595-2374
Attendance Line: 734-419-2399
Student Hours
Full Day: 8:00 am - 2:50 pm
AM Half Day: 8:00 am - 11:10 am
Adams Calendar
Adams Calendar

‹

January

2021

›

S
M
T
W
T
F
S
1

Jan 1

Winter Break - No School

Calendar:

Adams Middle School

School Resumes Monday January 4, 2021.

Winter Recess

Calendar:

Adams Middle School

Beaumont Clinic January 2021 Calendar

Calendar:

Adams Middle School

2

Jan 2

Beaumont Clinic January 2021 Calendar

Calendar:

Adams Middle School

3

Jan 3

Beaumont Clinic January 2021 Calendar

Calendar:

Adams Middle School

4

Jan 4

Beaumont Clinic January 2021 Calendar

Calendar:

Adams Middle School

School Resumes after Winter Break

Calendar:

Adams Middle School

School Resumes: 1st - 3rd Hour

5

Jan 5

Beaumont Clinic January 2021 Calendar

Calendar:

Adams Middle School

6

Jan 6

Beaumont Clinic January 2021 Calendar

Calendar:

Adams Middle School

7

Jan 7

Beaumont Clinic January 2021 Calendar

Calendar:

Adams Middle School

8

Jan 8

Beaumont Clinic January 2021 Calendar

Calendar:

Adams Middle School

9

Jan 9

Beaumont Clinic January 2021 Calendar

Calendar:

Adams Middle School

10

Jan 10

Beaumont Clinic January 2021 Calendar

Calendar:

Adams Middle School

11

Jan 11

Beaumont Clinic January 2021 Calendar

Calendar:

Adams Middle School

12

Jan 12

Beaumont Clinic January 2021 Calendar

Calendar:

Adams Middle School

13

Jan 13

Beaumont Clinic January 2021 Calendar

Calendar:

Adams Middle School

14

Jan 14

Beaumont Clinic January 2021 Calendar

Calendar:

Adams Middle School

PM 6-12 Records Day

Calendar:

Adams Middle School

15

Jan 15

Beaumont Clinic January 2021 Calendar

Calendar:

Adams Middle School

PM K-12 Records Day

Calendar:

Adams Middle School

16

Jan 16

Beaumont Clinic January 2021 Calendar

Calendar:

Adams Middle School

17

Jan 17

Beaumont Clinic January 2021 Calendar

Calendar:

Adams Middle School

18

Jan 18

Beaumont Clinic January 2021 Calendar

Calendar:

Adams Middle School

No School - Martin Luther King Day

Calendar:

Adams Middle School

19

Jan 19

Beaumont Clinic January 2021 Calendar

Calendar:

Adams Middle School

20

Jan 20

Beaumont Clinic January 2021 Calendar

Calendar:

Adams Middle School

21

Jan 21

Beaumont Clinic January 2021 Calendar

Calendar:

Adams Middle School

22

Jan 22

Beaumont Clinic January 2021 Calendar

Calendar:

Adams Middle School

23

Jan 23

Beaumont Clinic January 2021 Calendar

Calendar:

Adams Middle School

24

Jan 24

Beaumont Clinic January 2021 Calendar

Calendar:

Adams Middle School

25

Jan 25

Beaumont Clinic January 2021 Calendar

Calendar:

Adams Middle School

26

Jan 26

Beaumont Clinic January 2021 Calendar

Calendar:

Adams Middle School

27

Jan 27

Beaumont Clinic January 2021 Calendar

Calendar:

Adams Middle School

28

Jan 28

Beaumont Clinic January 2021 Calendar

Calendar:

Adams Middle School

29

Jan 29

Beaumont Clinic January 2021 Calendar

Calendar:

Adams Middle School

30

Jan 30

Beaumont Clinic January 2021 Calendar

Calendar:

Adams Middle School

31

Jan 31

Beaumont Clinic January 2021 Calendar

Calendar:

Adams Middle School
Beaumont Clinic January 2021 Calendar

Calendar:

Adams Middle School

Mid Winter Recess- No School

Calendar:

Adams Middle School

Spring Recess

Calendar:

Adams Middle School

PM Middle School Records Day

Calendar:

Adams Middle School
Website Accessibility
Website Accessibility Policy
Wayne-Westland Community Schools ("District") is committed to ensuring accessibility of its website for students, parents, employees, and members of the public. All pages on the District's website will conform to the W3C WAI's Web Content Accessibility Guidelines (WCAG) 2.0, Level AA conformance, or updated equivalents of those guidelines. The District will continue to test future releases/updates of its website and remains committed to maintaining its compliance and serving the widest possible audience. To this end, the District will perform periodic accessibility audits of its website.

Please report any concerns on the Accessibility Concerns page.

Web Accessibility Coordinator:
Scott Mastenbrook
734 419-2009
MastenbrookS@wwcsd.net