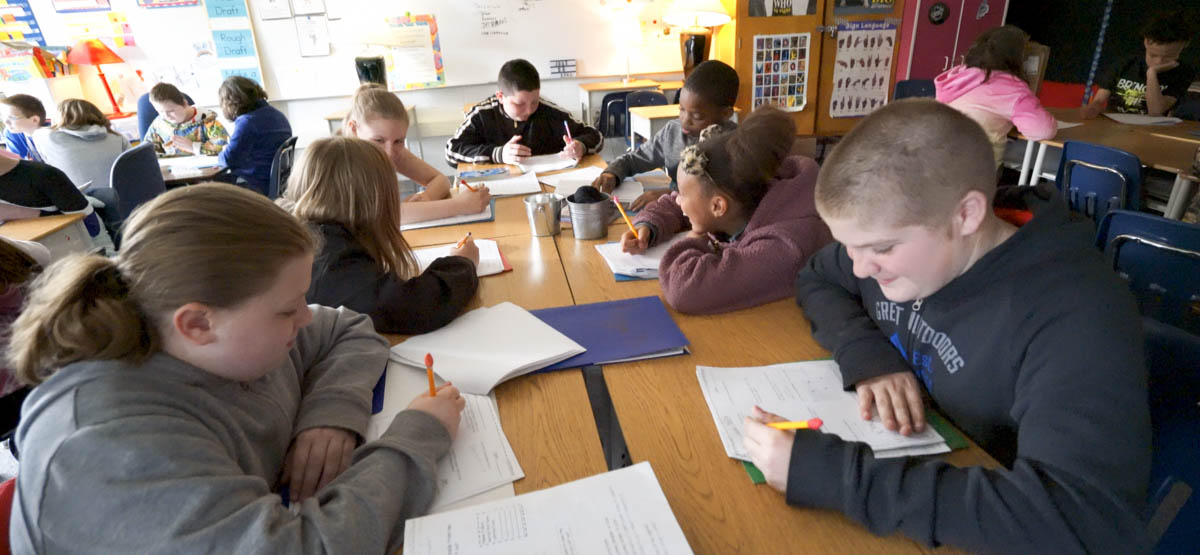 Welcome To

Adams Middle School
Mission Statement
S.O.A.R. : Strive Ownership Achieve Read ...More
February 6, 2023
Dear Families,
We hope you have a fantastic weekend! This memo is filled with important information. Please take the time to read all sections so you are up to date with current information.
If you have any questions or concerns, please reach out to one of us directly at eatone@wwcsd.net or bukoskysm@wwcsd.net.
Sincerely,
Erin Eaton & Stacie Bukosky

NEWSLETTER: AMS News - February 3, 2023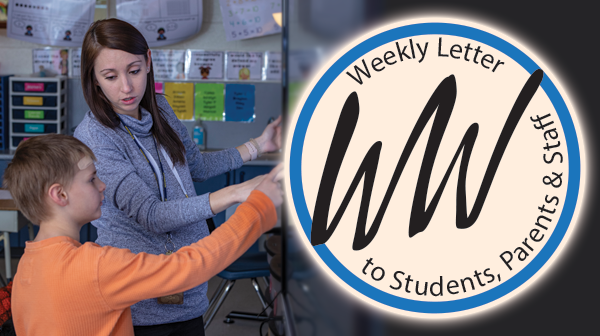 February 6, 2023
Dear Wayne-Westland Families,
As the winter weather progresses and we spend more time indoors, illnesses continue to thrive. We are seeing a rise in the number of ill students and staff. Below is a reminder of the district health policies.  The MDHHS (Michigan Department of Health and Human Services) recommends, and the district requests, the following protocols: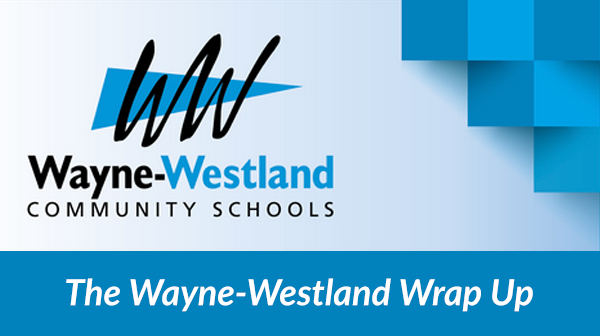 February 3, 2023
The Wayne-Westland Wrap Up- February 2, 2023
Greetings Wayne-Westland Families,
Today is Ground Hog Day which means spring is hopefully just around the corner even though our recent weather has proven that winter is not over yet! Since the colder temperatures will probably be with us for a bit longer, please remember to keep your children bundled up when they go outside. Many of our students walk to school, wait at a bus stop or go out to recess during the school day. It is important for their health and safety that they wear a coat, hat, gloves, and boots to keep them warm. If you need assistance with winter gear for your child, please contact the office staff at your child's school.

NEWSLETTER : Wayne-Westland Wrap Up - February 2, 2023
February 3, 2023
60 Seconds in Wayne-Westland with John Dignan, Ed.D
Topics:
Wayne-Westland Children's Theater - Annie
National History Day Competition
High School Unified Sports
William D Ford Career Tech Center : Open House - February 7, 2023 from 6-8pm
Kindergarten Kickstart : March 9, 2023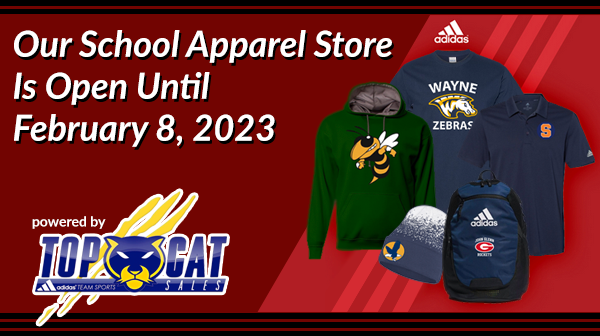 January 30, 2023
Order Your School and District Gear
The window is open to order school spirit wear from Top Cat Sales. You must submit all orders by February 8, 2023. 
You can also order school and district spirit wear from AKA Sports.   If you have any specific questions about the apparel, please contact AKA Sports at  (734) 728-1313.  
You are responsible for all charges incurred.
Points of Pride

Daily time dedicated to focusing on social emotional learning using the Positive Action Curriculum in an effort to maintain a positive school climate and ensure the social and emotional needs of students are met.
School-wide PBIS with a focus on restorative practices
Quarterly school-wide project based learning lessons and activities aligned with student interest and current events
The Eagle's NEST (Needs Essential Support Time) provides academic and behavior supports to students throughout the day as needed
Band, Choir and Vocal concert performances throughout the year
Athletic opportunities and other extra-curricular activities for students in grades 6-8
Instructional Learning Cycles are data driven and implemented based on student need.
Staff managed onsite food pantry
The Family Resource Center and Beaumont Clinic are housed at Adams to support our students and families
Partnerships with the Ann Arbor Hands on Museum and Detroit Arts and Scraps to bring STEAM and project based learning to classrooms
Contact Us
Adams Middle School
33475 Palmer
Westland, MI 48186



Phone: 734-419-2375
Fax: 734-595-2374
Attendance Line: 734-419-2399
Student Hours
Full Day: 7:50 am - 2:40 pm
AM Half Day: 7:50 am - 11:00 am
Adams Calendar
Adams Calendar

Previous

February

2023

Next

S
M
T
W
T
F
S
1

Feb 1

3:30 PM to 4:30 PM

AMS BKB (girls) vs FMS @AMS

Calendar:

Adams Activities External

2

Feb 2

3:30 PM to 4:30 PM

AMS WR vs SMS @ AMS

Calendar:

Adams Activities External

3
4
5
6

Feb 6

4:00 PM to 6:00 PM

AMS BKB (girls) @ Hillside

Calendar:

Adams Activities External

7

Feb 7

4:00 PM to 5:00 PM

AMS WR @ McBride

Calendar:

Adams Activities External

8

Feb 8

4:00 PM to 6:00 PM

AMS BKB (girls) @ McBride

Calendar:

Adams Activities External

9

Feb 9

12:00 PM to 2:00 PM

Gleaners Mobile Food Pantry

Location:

Adams Middle School, 33475 Palmer Road, Westland, MI 48186

Calendar:

Adams Middle School

Anyone in need of food is encouraged to attend and receive 30 pounds of nutritious groceries, like milk, fresh fruits, vegetables, lean protein and other shelf-stable items. No appointment is needed.

3:30 PM to 4:30 PM

AMS WR vs FMS @AMS

Calendar:

Adams Activities External

10
11
12
13

Feb 13

4:00 PM to 5:00 PM

AMS BKB (girls) @ Frost

Calendar:

Adams Activities External

14

Feb 14

4:00 PM to 5:00 PM

AMS WR @ Emerson

Calendar:

Adams Activities External

15

Feb 15

4:00 PM to 5:00 PM

AMS BKB (girls) vs Emerson

Calendar:

Adams Activities External

16

Feb 16

3:30 PM to 4:30 PM

AMS BKB (girls) vs SMS @ AMS

Calendar:

Adams Activities External

4:00 PM to 5:00 PM

AMS WR @ Scranton

Calendar:

Adams Activities External

17
18
19
20
21
22
23
24
25
26
27

Feb 27

4:30 PM to 5:30 PM

AMS BKB (girls) vs Novi @AMS

Calendar:

Adams Activities External

28

Feb 28

3:30 PM to 4:30 PM

AMS WR @FMS

Calendar:

Adams Activities External

4:30 PM to 5:30 PM

AMS swim @ SMS @ JGHS

Calendar:

Adams Activities External
Website Accessibility
Website Accessibility Policy
Wayne-Westland Community Schools ("District") is committed to ensuring accessibility of its website for students, parents, employees, and members of the public. All pages on the District's website will conform to the W3C WAI's Web Content Accessibility Guidelines (WCAG) 2.0, Level AA conformance, or updated equivalents of those guidelines. The District will continue to test future releases/updates of its website and remains committed to maintaining its compliance and serving the widest possible audience. To this end, the District will perform periodic accessibility audits of its website.

Please report any concerns on the Accessibility Concerns page.

Web Accessibility Coordinator:
Scott Mastenbrook
734 419-2009
MastenbrookS@wwcsd.net