Welcome To

William D. Ford Career Technical Center
Mission Statement & Points of Pride
Mission Statement
We, the William D. Ford Career-Technical Center staff, will prepare our students with the knowledge, technological proficiency, and personal skills essential for success in an increasingly complex society.
Points of Pride
Annual School-Wide Writing Program
Anti-Bullying Policy Adopted
Student Mentorship Program
16 Community Outreach Programs/Events
11 Regional HOSA winners. 45 Regional HOSA finalists.
More than $165,000.00 awarded in Career Technical specific scholarships.
Four First Place winners in various Welding competitions.
IVD team took Best in Presentation at the Masters of Mobility competition
Three students recognized for the State of Michigan Breaking Traditions award, with one receiving the Merit Award for Excellence.
Sixth consecutive year as a Green School maintaining Evergreen status.
Cost of Educating a Student
Open House
Come check out William D. Ford Career Tech's OPEN HOUSE. This event takes place on Tuesday, January 22, 6 pm to 8 pm.
Meet program instructors
Preview future courses
Take a building tour
View demos
Talk to college representatives and military personnel
Door prizes!
Scholarship information
Profile of a Graduate
We are surveying our staff and community about what you think is most important as we develop our Profile of a Graduate. Please complete this initial survey with your top 7 choices of the most critical elements of a high school graduate.
We need your help in the redesign of our secondary schools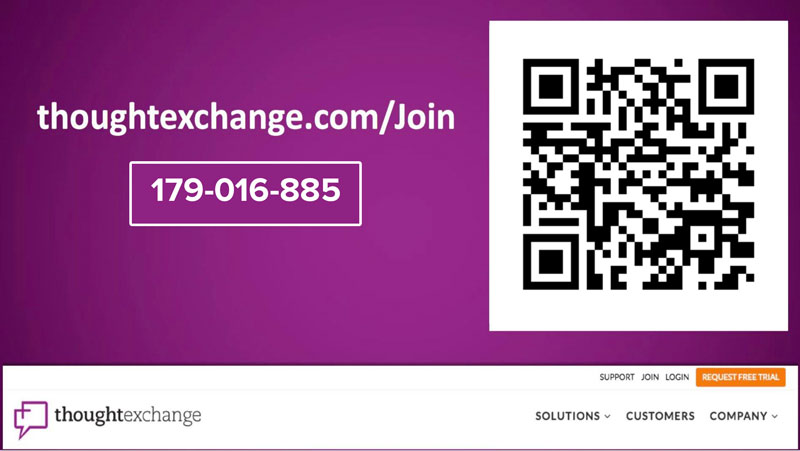 We need your help! Help WWCS redesign our secondary schools. Follow this link to provide your feedback
Student Hours: 7:25 am - 1:50 pm
Ford Career Tech Calendar
Ford Career Tech Calendar

‹

January

2019

›

S
M
T
W
T
F
S
1

Jan 1

No School - Winter Recess

Location:

William D. Ford Career-Tech Center

Calendar:

William D. Ford Career Technical Center

2

Jan 2

No School - Winter Recess

Location:

William D. Ford Career-Tech Center

Calendar:

William D. Ford Career Technical Center

3

Jan 3

No School - Winter Recess

Location:

William D. Ford Career-Tech Center

Calendar:

William D. Ford Career Technical Center

4

Jan 4

No School - Winter Recess

Location:

William D. Ford Career-Tech Center

Calendar:

William D. Ford Career Technical Center

5

Jan 5

No School - Winter Recess

Location:

William D. Ford Career-Tech Center

Calendar:

William D. Ford Career Technical Center

6

Jan 6

No School - Winter Recess

Location:

William D. Ford Career-Tech Center

Calendar:

William D. Ford Career Technical Center

7

Jan 7

School Resumes

Calendar:

William D. Ford Career Technical Center

8

Jan 8

8:45 AM to 9:45 AM

NTHS Meeting

Location:

WDFCTC Lecture Hall

Calendar:

William D. Ford Career Technical Center

12:15 PM to 1:15 PM

NTHS Meeting

Location:

WDFCTC Lecture Hall

Calendar:

William D. Ford Career Technical Center

9
10

Jan 10

Recycle Day

Calendar:

William D. Ford Career Technical Center

11:00 AM to 1:30 PM

Superintendent/Counselor Luncheon

Location:

WDFCTC Cafe' Marquette

Calendar:

William D. Ford Career Technical Center

11
12
13
14
15

Jan 15

8:45 AM to 9:45 AM

NTHS Meeting

Location:

WDFCTC Lecture Hall

Calendar:

William D. Ford Career Technical Center

12:15 PM to 1:15 PM

NTHS Meeting

Location:

WDFCTC Lecture Hall

Calendar:

William D. Ford Career Technical Center

16

Jan 16

7:25 AM to 10:05 AM

Exams - A.M. classes in A.M. - No Students in P.M.

Location:

William D. Ford Career-Tech Center

Calendar:

William D. Ford Career Technical Center

17

Jan 17

7:25 AM to 10:05 AM

Exams - P.M. Students in A.M. - No Students in P.M.

Location:

William D. Ford Career-Tech Center

Calendar:

William D. Ford Career Technical Center

18

Jan 18

7:25 AM to 1:50 PM

Exams - No Students at Career-Tech

Location:

William D. Ford Career-Tech Center

Calendar:

William D. Ford Career Technical Center

19
20
21

Jan 21

No School - Dr. Martin Luther King, Jr. Day/Professional Development

Location:

William D. Ford Career-Tech Center

Calendar:

William D. Ford Career Technical Center

22

Jan 22

Second Semester Begins

Location:

William D. Ford Career-Tech Center

Calendar:

William D. Ford Career Technical Center

Sunshine & Rainbows Pre-school Scholastic Book Fair

Location:

Sunshine & Rainbows Pre-School

Calendar:

William D. Ford Career Technical Center

6:00 PM to 8:00 PM

Career Tech Open House

Calendar:

William D. Ford Career Technical Center

7:00 PM to 8:00 PM

NTHS Induction Ceremony

Location:

WDFCTC Lecture Hall

Calendar:

William D. Ford Career Technical Center

23

Jan 23

Sunshine & Rainbows Pre-school Scholastic Book Fair

Location:

Sunshine & Rainbows Pre-School

Calendar:

William D. Ford Career Technical Center

24

Jan 24

Sunshine & Rainbows Pre-school Scholastic Book Fair

Location:

Sunshine & Rainbows Pre-School

Calendar:

William D. Ford Career Technical Center

Recycle Day

Calendar:

William D. Ford Career Technical Center

25

Jan 25

Sunshine & Rainbows Pre-school Scholastic Book Fair

Location:

Sunshine & Rainbows Pre-School

Calendar:

William D. Ford Career Technical Center

Maintenance/Communications/Technology Employees Recognition Day

Calendar:

William D. Ford Career Technical Center

Sunshine & Rainbows Pre-School Skateland Field Trip

Calendar:

William D. Ford Career Technical Center

26

Jan 26

Sunshine & Rainbows Pre-school Scholastic Book Fair

Location:

Sunshine & Rainbows Pre-School

Calendar:

William D. Ford Career Technical Center

27

Jan 27

Sunshine & Rainbows Pre-school Scholastic Book Fair

Location:

Sunshine & Rainbows Pre-School

Calendar:

William D. Ford Career Technical Center

28

Jan 28

Sunshine & Rainbows Pre-school Scholastic Book Fair

Location:

Sunshine & Rainbows Pre-School

Calendar:

William D. Ford Career Technical Center

Report Cards Issued

Calendar:

William D. Ford Career Technical Center

29

Jan 29

Sunshine & Rainbows Pre-school Scholastic Book Fair

Location:

Sunshine & Rainbows Pre-School

Calendar:

William D. Ford Career Technical Center

30

Jan 30

Sunshine & Rainbows Pre-school Scholastic Book Fair

Location:

Sunshine & Rainbows Pre-School

Calendar:

William D. Ford Career Technical Center

8:00 AM to 10:00 AM

Ministerial Breakfast

Location:

WDFCTC Cafe' Marquette

Calendar:

William D. Ford Career Technical Center

31

Jan 31

Sunshine & Rainbows Pre-school Scholastic Book Fair

Location:

Sunshine & Rainbows Pre-School

Calendar:

William D. Ford Career Technical Center

Recycle Day

Calendar:

William D. Ford Career Technical Center
No School - Dr. Martin Luther King, Jr. Day/Professional Development

Location:

William D. Ford Career-Tech Center

Calendar:

William D. Ford Career Technical Center

Second Semester Begins

Location:

William D. Ford Career-Tech Center

Calendar:

William D. Ford Career Technical Center

Career Tech Open House

Calendar:

William D. Ford Career Technical Center

NTHS Induction Ceremony

Location:

WDFCTC Lecture Hall

Calendar:

William D. Ford Career Technical Center

Sunshine & Rainbows Pre-school Scholastic Book Fair

Location:

Sunshine & Rainbows Pre-School

Calendar:

William D. Ford Career Technical Center