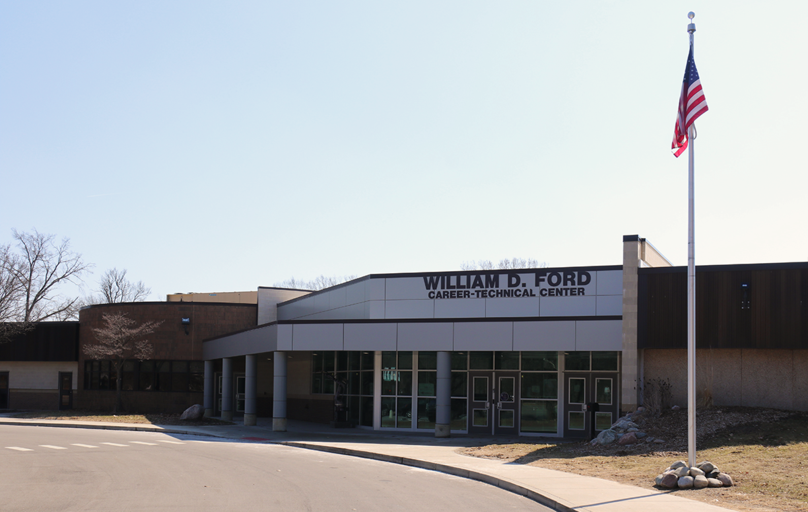 Welcome To

William D. Ford

Career-Technical Center
Mission Statement
We, the William D. Ford Career-Technical Center staff, will prepare our students with the knowledge, technological proficiency, and personal skills essential for success in an increasingly complex society.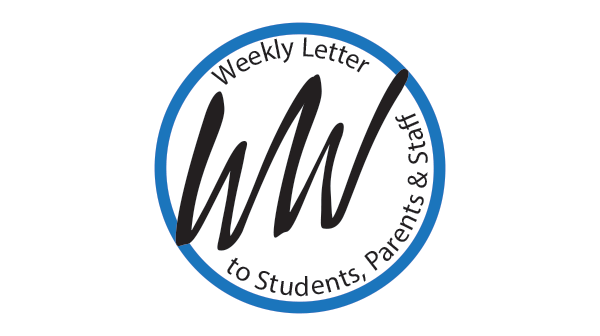 December 2, 2022
Dear Wayne-Westland Community School District Community,
As you know, safety is a top priority in our District. We continuously evaluate the safety measures we have in place to ensure we do everything we can to protect our students and staff from harm. Through this lens, I want to share a message with you about an upsetting trend affecting our state and country. Over the last few weeks, several school threats across Wayne County have been made in and out of school and on social media.
November 30, 2022
Hello William D. Ford Career-Technical Center Students, Families, and Staff,
Have you heard about the Blue Devil Promise Scholarship? Lawrence Technological University (LTU) provides 50 scholarships that cover 50% of tuition costs to students that attend Wayne-Westland Community Schools. Students that attend FordCTC are eligible, regardless of where you attend high school.
LTU offers post-secondary options in a variety of fields that directly correspond to the career technical education programs offered at FordCTC. Architecture, broadcasting, communications, film, computer programming, cyber security, digital design, engineering, game design, and nursing are just some of the majors that they offer.
Read the full article below. 

Newsletter: The Pipeline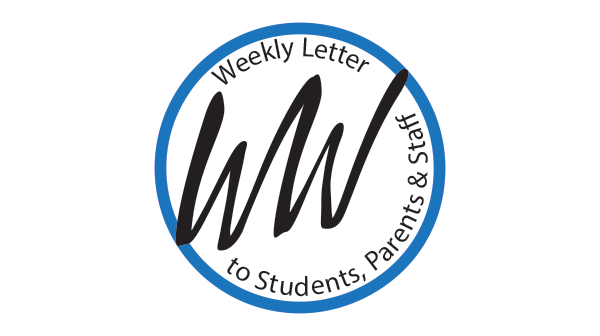 November 28, 2022
Dear Wayne-Westland Students, Staff and Families,
As we remember and reflect on the tragic events at Oxford High School last November, let us take a moment to offer our support to their entire community. On Nov. 30, 2021, devastation struck Oxford High School, shaking students, educators and parents in Michigan and across the nation. Please join me in remembering the students who lost their lives that day: Madisyn Baldwin, Tate Myre, Hana St. Juliana and Justin Shilling.
One year later, it is still difficult to comprehend this tragedy. We know there will be an increase in news coverage and social media postings this week regarding Oxford. Unfortunately, this tragedy is also a sobering reminder that terrible events can happen anywhere at any time.
Points of Pride

Annual School-Wide Writing Program
Anti-Bullying Policy Adopted
Student Mentorship Program
16 Community Outreach Programs/Events
11 Regional HOSA winners. 45 Regional HOSA finalists.
More than $165,000.00 awarded in Career Technical specific scholarships.
Four First Place winners in various Welding competitions.
IVD team took Best in Presentation at the Masters of Mobility competition
Three students recognized for the State of Michigan Breaking Traditions award, with one receiving the Merit Award for Excellence.
Sixth consecutive year as a Green School maintaining Evergreen status.
Administration
JaCinda Sumara
Director of Career and Technical Education and Early Middle Colleges
Contact Us
William D. Ford Career-Technical Center
36455 Marquette
Westland, MI 48185



Phone: 734-419-2100
Fax: 734-419-2069
Office Hours
7:00 am - 3:00 pm
William D. Ford Calendar
William D. Ford Calendar

Previous

December

2022

Next

S
M
T
W
T
F
S
1
2
3
4
5
6
7
8
9
10
11
12
13
14
15
16
17
18
19
20
21
22
23
24
25
26

Dec 26

Winter Recess - No School

Calendar:

William D. Ford Career Technical Center

27

Dec 27

Winter Recess - No School

Calendar:

William D. Ford Career Technical Center

28

Dec 28

Winter Recess - No School

Calendar:

William D. Ford Career Technical Center

29

Dec 29

Winter Recess - No School

Calendar:

William D. Ford Career Technical Center

30

Dec 30

Winter Recess - No School

Calendar:

William D. Ford Career Technical Center

31

Dec 31

Winter Recess - No School

Calendar:

William D. Ford Career Technical Center
Winter Recess - No School

Calendar:

William D. Ford Career Technical Center

Exam Day - No PM Classes (Schedule to Follow)

Calendar:

William D. Ford Career Technical Center

Exam Day - No PM Classes (Schedule to Follow)

Calendar:

William D. Ford Career Technical Center

End of 2nd Marking Period / End of 1st Semester

Calendar:

William D. Ford Career Technical Center

Exam Day - No PM Classes (Schedule to Follow)

Calendar:

William D. Ford Career Technical Center
Website Accessibility
Website Accessibility Policy
Wayne-Westland Community Schools ("District") is committed to ensuring accessibility of its website for students, parents, employees, and members of the public. All pages on the District's website will conform to the W3C WAI's Web Content Accessibility Guidelines (WCAG) 2.0, Level AA conformance, or updated equivalents of those guidelines. The District will continue to test future releases/updates of its website and remains committed to maintaining its compliance and serving the widest possible audience. To this end, the District will perform periodic accessibility audits of its website.

Please report any concerns on the Accessibility Concerns page.

Web Accessibility Coordinator:
Scott Mastenbrook
734 419-2009
MastenbrookS@wwcsd.net