Welcome To

Elliott Elementary School
Mission Statement & Points of Pride
Mission Statement
The Elliott Community will strive to instill character values and hold high expectations. We are committed to being a place where kids love learning, become leaders, and prepare for life.
Points of Pride
Our amazing staff always goes above and beyond for our students and their families.
Service Learning and Civic Engagement Collaboration with Schoolcraft College Child and Family Services Department. They provide assistance in the classroom, assistance and prizes at events, a fall festival, clothing, school supplies, and monthly attendance prize baskets.
Parent PRIDE group organized activities for students and their families including Boo Bash, Popcorn Days, Someone Special/Daddy/Daughter Dance, Someone Special/Mother/Son Night, and the Last Blast Fun Night.
Elliott has an official Facebook Page.
Increase in NWEA scores for math, reading, and science.
Elliott completed our third year with Leader in Me.
Student Lighthouse Team organized a Fun Run and money raised will be donated to the Family Resource Center and the Humane Society.
Archery club for fourth graders called the "Scallywag Arr-chers"
After-school floor hockey and basketball.
The Cost of Educating a Student
John Glenn Theatrical Guild Presents Footloose
March 21, 22, and 23rd at 7pm
John Glenn Auditorium
$10 for students / $12 adults
Coffee with the Superintendent (April 11, 2019)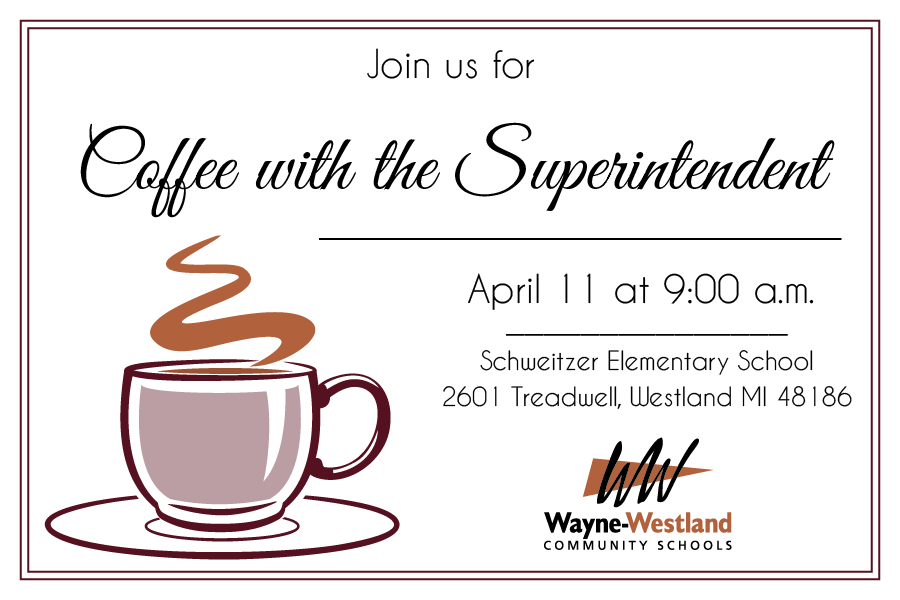 View this image larger
This year's Coffee with the Superintendent will take place on April 11th, 2019 at 9am. Location will be at Schweitzer Elementary School (2601 Treadwell, Westland MI 48186)
Wayne Memorial Theatrical Guild Presents Sister Act
April 25, 26, and 27th at 7pmStockmeyer Auditorium (Wayne Memorial High School)
Tickets are $12
Doors open 30 minutes before each show
 
March 5, 2019
Author Buck Wilder Assembly at Elliott Elementary
Author Buck Wilder spoke to many of our students across our elementary buildings.
January 27, 2019
Weather-related school closing factors

1-29-19 Memo from Dr. Holt regarding school closing factors


Weather-related school closing factors
January 15, 2019
You Drive, Kids Thrive Ford North Brothers Community Partnership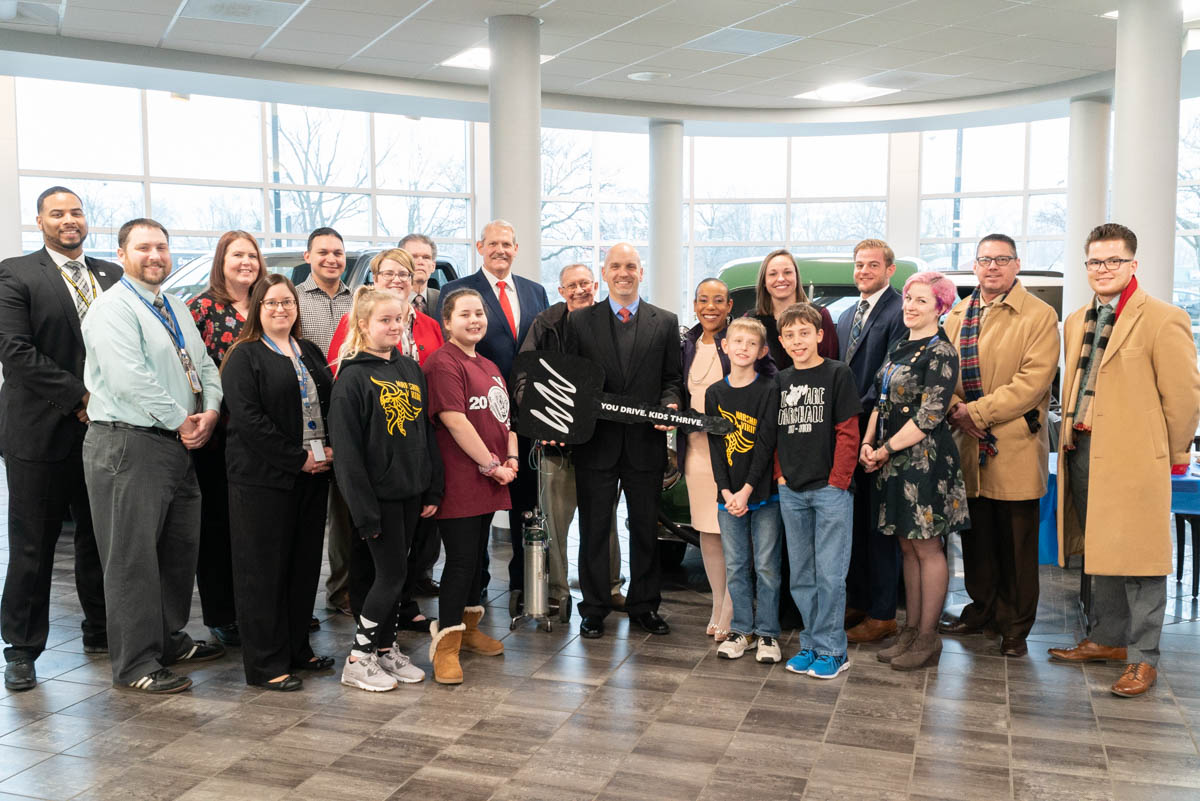 View all images from our event with North Brothers Ford


View "You Drive, Kids Thrive" flyer
The You Drive. Kids Thrive. program will support 5th graders going to camp and afterschool activities.  North Brothers Ford will donate $200 to Wayne-Westland Community Schools when individuals buy or lease a new vehicle. Stop in and visit North Brothers Ford today! Please inform your salesman for this offer.
Attendance Line: 734-419-2611
Student Hours: Full Day: 8:30 am - 3:20 pm
AM Half Day: 8:30 am -11:40 am
Elliott Calendar
Elliott Calendar

‹

March

2019

›

S
M
T
W
T
F
S
1
2
3
4
5

Mar 5

Author Buck Wilder visit

Calendar:

Elliott Elementary

Author Buck Wilder visits Elliott

Calendar:

Elliott Elementary

3:30 PM to 4:30 PM

Bible Club

Calendar:

Elliott Elementary

6

Mar 6

3rd Grade to John Glenn planetarium

Calendar:

Elliott Elementary

3rd Grade to the JGHS planetarium

Calendar:

Elliott Elementary

7
8
9
10
11
12

Mar 12

3:30 PM to 4:30 PM

Bible Clue

Calendar:

Elliott Elementary

13

Mar 13

Popcorn Day Cheddar flavor

Calendar:

Elliott Elementary

14

Mar 14

Lifetouch Spring Photo Day

Calendar:

Elliott Elementary

Lifetouch spring picture day

Calendar:

Elliott Elementary

15

Mar 15

NO PM SCHOOL dismissal at 11:40

Calendar:

Elliott Elementary

8:00 AM to 9:00 AM

NO PM SCHOOL dismissal at 11:40 a.m.

Calendar:

Elliott Elementary

1:00 PM to 2:00 PM

Kindergarten Round up

Calendar:

Elliott Elementary

1:00 PM to 2:00 PM

Kindergarten Round Up

Calendar:

Elliott Elementary

16
17
18
19

Mar 19

3:30 PM to 4:30 PM

Bible Club

Calendar:

Elliott Elementary

6:00 PM to 7:30 PM

Mother/Son Game Night

Calendar:

Elliott Elementary

20
21
22
23
24
25
26

Mar 26

3:30 PM to 4:30 PM

Bible Club

Calendar:

Elliott Elementary

27

Mar 27

5:00 PM to 7:30 PM

March is Reading Month Family Night

Calendar:

Elliott Elementary

5:30 PM to 7:00 PM

March is Reading Month Family Night

Calendar:

Elliott Elementary

28
29
30
31
Bible Club

Calendar:

Elliott Elementary
Now Hiring Substitute Bus Drivers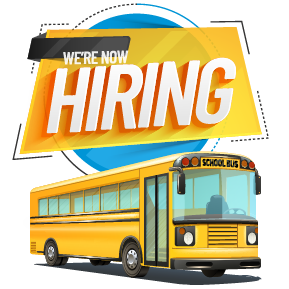 Now Hiring Substitute bus drivers
Part-time hours
$14 per hour