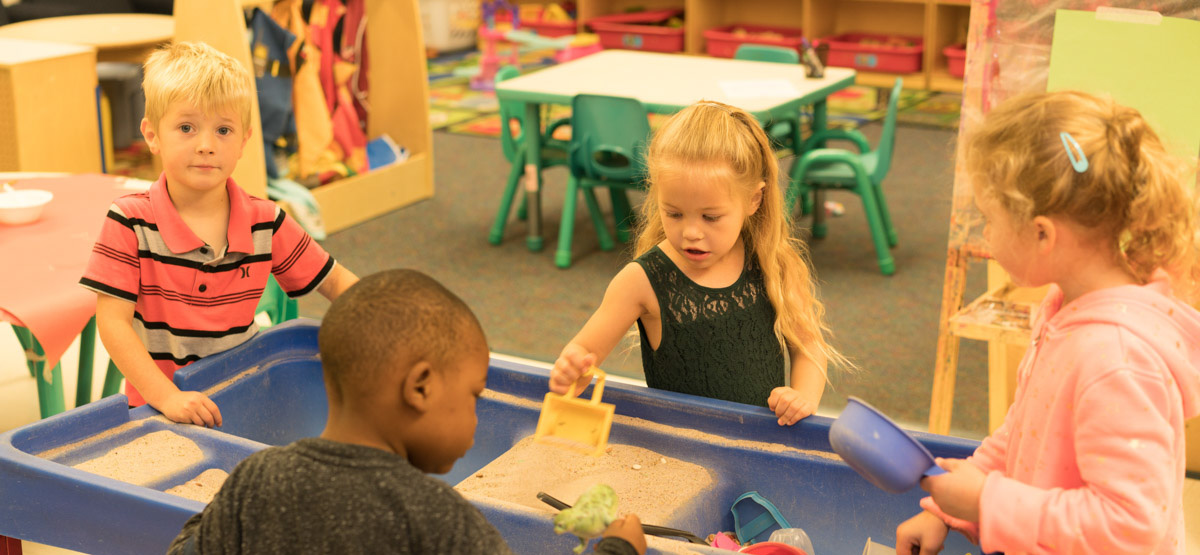 Welcome To
Stottlemyer Early Childhood Center
January 31, 2023
WELCOME BABY CONNOR AND TEMPORARY CHANGE OF SCENERY!
We are so excited to announce that our Principal, Dr. Anderson, welcomed baby boy Connor to the family 1/26 at a perfect 8lbs, 6oz. Mom, dad, and big sister Andrea are over the moon and loving time as a family of 4.
During Dr. Anderson's 12 week maternity leave, I (Ms. Amy) will be the substitute principal. For those who don't know me, I am typically the school's social worker. You likely have seen me zooming around the school, normally with a big smile on my face (like the picture below) because I absolutely love working with our students and families! We hope you will only notice this temporary change of administration when you see a different face in the office though please feel free to contact me if questions/issues arise.
I look forward to seeing and meeting even more of our wonderful families over the next 12 weeks!

NEWSLETTER: Stottlemyer Updates - January 30, 2023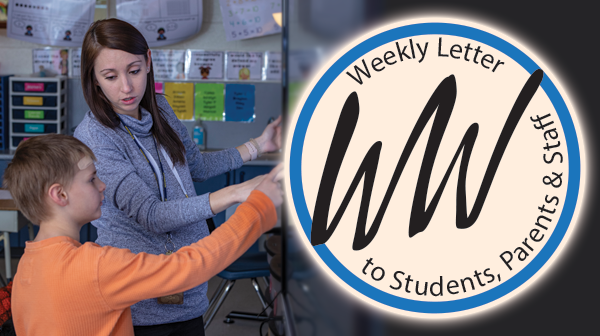 February 6, 2023
Dear Wayne-Westland Families,
As the winter weather progresses and we spend more time indoors, illnesses continue to thrive. We are seeing a rise in the number of ill students and staff. Below is a reminder of the district health policies.  The MDHHS (Michigan Department of Health and Human Services) recommends, and the district requests, the following protocols: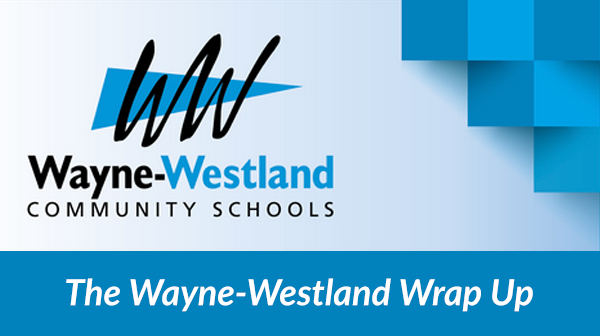 February 3, 2023
The Wayne-Westland Wrap Up- February 2, 2023
Greetings Wayne-Westland Families,
Today is Ground Hog Day which means spring is hopefully just around the corner even though our recent weather has proven that winter is not over yet! Since the colder temperatures will probably be with us for a bit longer, please remember to keep your children bundled up when they go outside. Many of our students walk to school, wait at a bus stop or go out to recess during the school day. It is important for their health and safety that they wear a coat, hat, gloves, and boots to keep them warm. If you need assistance with winter gear for your child, please contact the office staff at your child's school.

NEWSLETTER : Wayne-Westland Wrap Up - February 2, 2023
February 3, 2023
60 Seconds in Wayne-Westland with John Dignan, Ed.D
Topics:
Wayne-Westland Children's Theater - Annie
National History Day Competition
High School Unified Sports
William D Ford Career Tech Center : Open House - February 7, 2023 from 6-8pm
Kindergarten Kickstart : March 9, 2023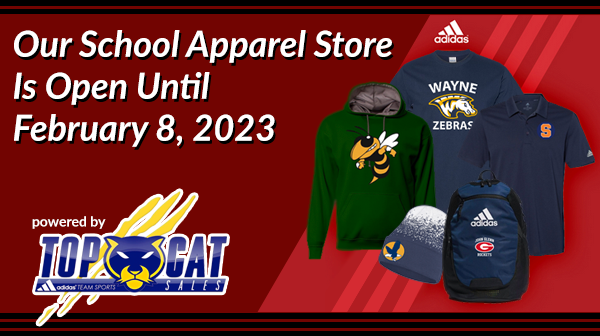 January 30, 2023
Order Your School and District Gear
The window is open to order school spirit wear from Top Cat Sales. You must submit all orders by February 8, 2023. 
You can also order school and district spirit wear from AKA Sports.   If you have any specific questions about the apparel, please contact AKA Sports at  (734) 728-1313.  
You are responsible for all charges incurred.
Points of Pride

Stottlemyer Early Childhood Center is a well rounded family center that offers resources to families who qualify from birth to age five. We have dedicated specialist personnel including two nurses, speech pathologists, occupational therapists, physical therapists, and a psychologist to meet the unique needs of each of our students.
All families are welcome at Stottlemyer! We offer tuition free programs for families who qualify in addition to affordable tuition-based preschool for those who don't meet state and federal earning thresholds. We also offer specialty programs for students with special developmental needs that combine highly skilled and specialized programming with opportunities to interact with and be included in general education preschool programs. The SXI Program offers a wide range of accommodations, modifications, and use of assistive technology throughout the school day to meet EVERY student where he/she is at.
We offer a wide range of parent resources and supports. We have before and after care for students to better accommodate parent working schedules. We seek continuous parent involvement in our school through participation in our parent policy committee, numerous during and after school events for families, and daily opportunities for families to volunteer in the classroom.
Contact Us
Stottlemyer Early Childhood
34801 Marquette
Westland, MI 48185



Phone: 734-419-2630
Fax: 734-595-2573

Champions Before and After Care
Phone: (734) 512-8571
Office Hours
Mon - Th 7:30am - 4:15pm

Website Accessibility
Website Accessibility Policy
Wayne-Westland Community Schools ("District") is committed to ensuring accessibility of its website for students, parents, employees, and members of the public. All pages on the District's website will conform to the W3C WAI's Web Content Accessibility Guidelines (WCAG) 2.0, Level AA conformance, or updated equivalents of those guidelines. The District will continue to test future releases/updates of its website and remains committed to maintaining its compliance and serving the widest possible audience. To this end, the District will perform periodic accessibility audits of its website.

Please report any concerns on the Accessibility Concerns page.

Web Accessibility Coordinator:
Scott Mastenbrook
734 419-2009
MastenbrookS@wwcsd.net