GEM Award Winners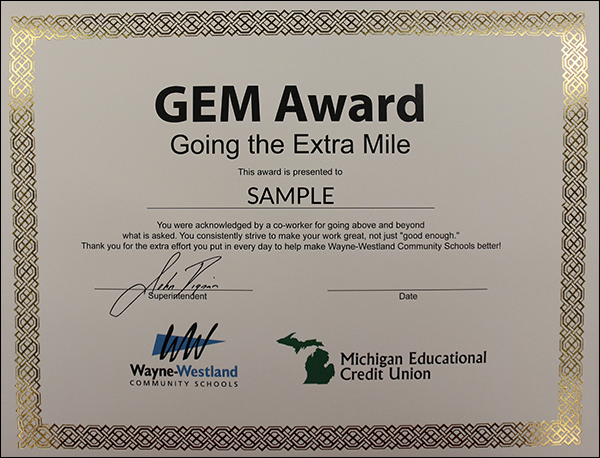 Current GEM Award Winners:
---
February GEM Award Winner - Nancy Kelly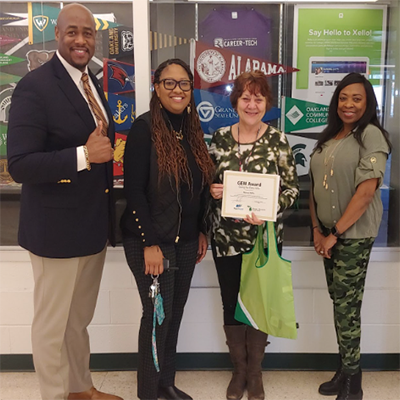 Taft Elementary: Nancy Kelly - Occupational Therapist
Statement: Since I started in the district in 1996, I have always loved working with my amazing students. With the support of wonderful and expert teams of coworkers working together, I have been able to witness the growth and development of many students over the years. The fact that I have the opportunity in my role as an Occupational Therapist to use my creativity and professional judgment when extending support to students, families and coworkers, is important and truly gratifying.
Brandon Cox statement: Nancy is deserving of a GEM Award because of how amazing of a person and employee she is. Nancy truly cares about everyone she comes in contact with, especially our students. Nancy is extremely positive and extremely knowledgeable in her field of Occupational Therapy. Nancy is an outstanding human being and employee.
---

GEM Award Winner
You were acknowledged by a co-worker for going above and beyond what is asked. You consistently strive to make your work great, not just "good enough." Thank you for the extra effort you put in every day to help make Wayne-Westland Community Schools better!
---

List of Current GEM Award Nominees


GEM - Going the Extra Mile Award Nomination Form


Sample GEM Award Certificate