Welcome To Franklin
Middle School
Enroll Today!
Ready to Enroll?
Visit our Enroll Today page now for information on the Enrollment Process, What Schools your Child/ren will attend, What to Bring, as well as other important information and enrollment Quick Links.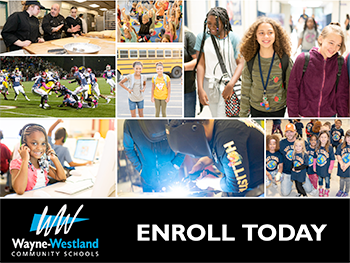 Mission Statement
Mission Statement
The Franklin Community will provide a positive environment that continues to develop pride, respect, a sense of responsibility, academic competence and a desire for quality in the life long learning process.
Franklin Resources
Franklin Middle School Forms, Documents & Links


Annual Education Reports


Franklin Boundary Map


School Improvement Plan
Hybrid Schedule
When we return to In-Person learning, the following will be our Hybrid Schedule.

Important Forms, Documents & Links
WWCS

Forms, Documents & Links

2020-2021 Middle School Course Description Guide


Bus Transportation Routes - MISTAR


Bus Transportation Forms & Information


Champions Before & After School


District Handbook


First Weeks of School Handbook


Middle School Points of Pride


Non-Discrimination Policy


PaySchools


Update Registration for Current Students


Volunteer Information & ICHAT Form
Points of Pride
Points of Pride

Science's team overall growth on NWEA
Over 200 students received academic awards during honors night
Franklin Unified
Mentoring Program
Power Hour (8-year growth average for ELA foundation students)
Athletic Program
Band and Choir
Fine Arts Production (History of Broadway)
Clean and Well-maintained building and landscaping
History Day student contributions
NJHS and Student Council's Adopt-a- family drive during the Holiday
---
Franklin Latest News

View Archives
February 26, 2021
Welcome to the WWCS Mindful Moment Room
Check out this virtual "Mindful Moment Room", developed by the District's Mental Health Taskforce. It focuses on self-care and mindful resources and activities for students, staff and families. It was developed from similar rooms created by our staff for students. This Mindful Moment Room has information on Meditation, Yoga, relaxing music, photos and videos, recipes, and more.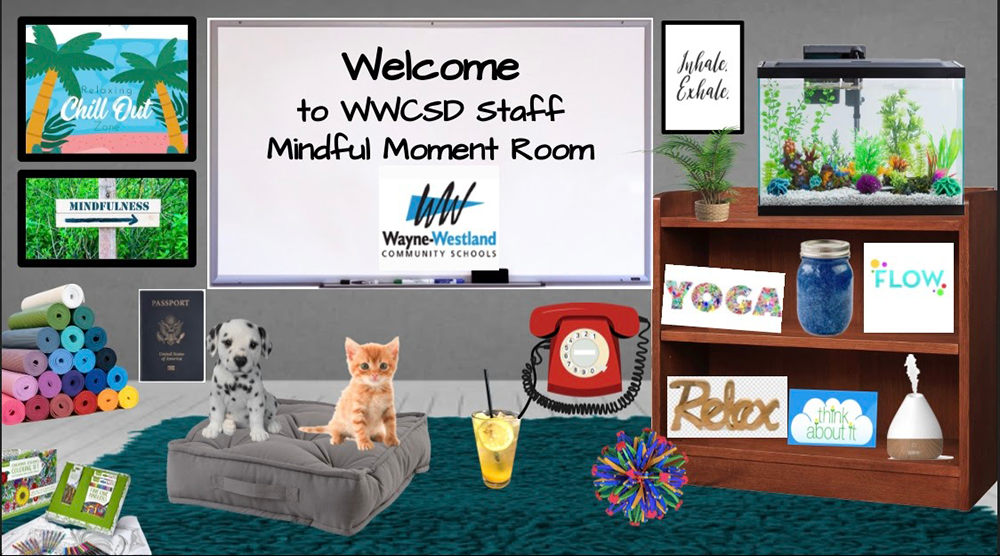 Welcome to the WWCS Mindful Moment Room
January 26, 2021
In–District Schools of Choice (WWCS Residence Only) - Is Now Open
Wayne-Westland Community Schools will offer district residents a Schools of Choice program for the 2021-2022 year for students in kindergarten through grade twelve. The Schools of Choice program provides parents the opportunity to move their child from one school to another within the boundaries of the school district PROVIDED there is room available in the school. Transportation to and from the school of choice must be provided by the parent or legal guardian.
Please visit our Schools of Choice page to apply.
November 12, 2020
Hotspot Locations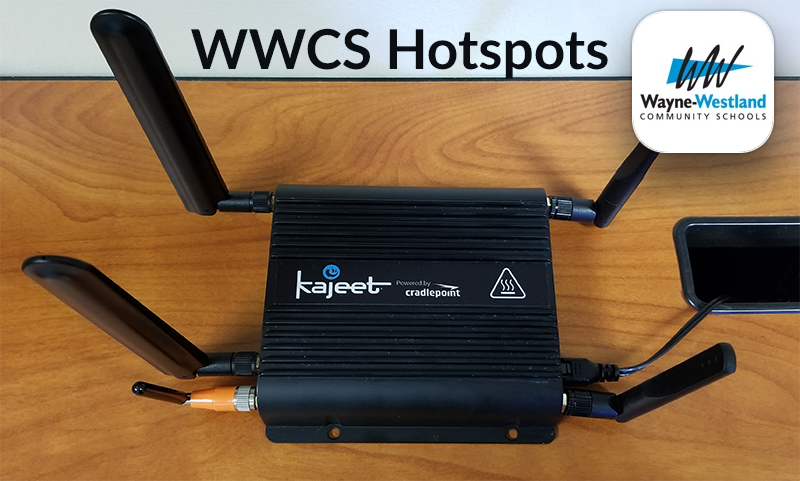 UPDATE: Change to WWCS Hotspots (formerly Bus Hotspots)
The Wayne-Westland Community Schools buses equipped with wifi have been replaced by wifi units located inside clubhouses, management offices and homes in the same areas as the buses were stationed.
Here is a list of current locations:
Salvation Army (Westland)
Please also note, there are other hotspot locations around the Wayne-Westland area. Students can look to see if the
WWCS
Wifi
Signal is available in their area, even if it's not listed above.
If a Wayne-Westland Community Schools student is having wifi connectivity issue, please contact the Family Resource Center at 734-419-2709. They have a limited supply of personal hotspots that will connect to District devices that have been issued to WWCS students.
Return to In-Person Safety Videos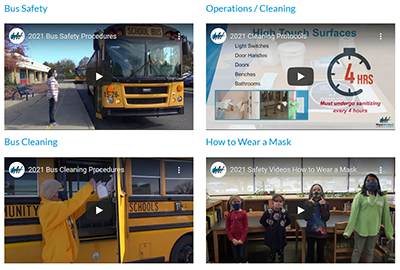 Return to In-Person Safety Vids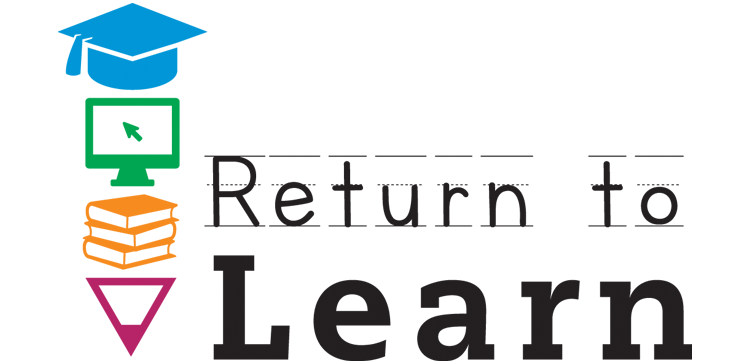 Return to Learn Updates
Questions regarding WWCS Return to Learn plans? Email Us.


Childcare FAQs


2021 In-Person Learning Parent Handbook


Visit Our OK2SAY Page

Contact Us
Franklin Middle School
33555 Annapolis Street
Wayne, MI 48184



Phone: 734-419-2400
Fax: 734-595-2401
Attendance Line: 734-419-2424
Student Hours
Full Day: 7:50 am - 2:40 pm
AM Half Day: 7:50 am - 11:00 am
Franklin Calendar
Franklin Calendar

Previous

February

2021

Next

S
M
T
W
T
F
S
1
2
3
4
5
6
7
8
9
10
11
12
13
14
15

Feb 15

Mid Winter Recess- No School

Calendar:

Franklin Middle School

Mid-Winter Recess-No School (K-12) Feb 15-19, School resumes on February 22, 2021

Calendar:

Franklin Middle School

16

Feb 16

Mid Winter Recess- No School

Calendar:

Franklin Middle School

Mid-Winter Recess-No School (K-12) Feb 15-19, School resumes on February 22, 2021

Calendar:

Franklin Middle School

17

Feb 17

Mid Winter Recess- No School

Calendar:

Franklin Middle School

Mid-Winter Recess-No School (K-12) Feb 15-19, School resumes on February 22, 2021

Calendar:

Franklin Middle School

18

Feb 18

Mid Winter Recess- No School

Calendar:

Franklin Middle School

Mid-Winter Recess-No School (K-12) Feb 15-19, School resumes on February 22, 2021

Calendar:

Franklin Middle School

19

Feb 19

Mid Winter Recess- No School

Calendar:

Franklin Middle School

Mid-Winter Recess-No School (K-12) Feb 15-19, School resumes on February 22, 2021

Calendar:

Franklin Middle School

20
21
22
23
24
25
26
27
28
Spring Recess

Calendar:

Franklin Middle School

Spring Recess-No School (K-12) Mar 29-Apr 2, School Resumes on April 5, 2021

Calendar:

Franklin Middle School

1/2 Day A.M. only (6-8)

Calendar:

Franklin Middle School

PM Middle School Records Day

Calendar:

Franklin Middle School

No School (K-12)

Calendar:

Franklin Middle School
Website Accessibility
Website Accessibility Policy
Wayne-Westland Community Schools ("District") is committed to ensuring accessibility of its website for students, parents, employees, and members of the public. All pages on the District's website will conform to the W3C WAI's Web Content Accessibility Guidelines (WCAG) 2.0, Level AA conformance, or updated equivalents of those guidelines. The District will continue to test future releases/updates of its website and remains committed to maintaining its compliance and serving the widest possible audience. To this end, the District will perform periodic accessibility audits of its website.

Please report any concerns on the Accessibility Concerns page.

Web Accessibility Coordinator:
Scott Mastenbrook
734 419-2009
MastenbrookS@wwcsd.net