Welcome To Franklin
Middle School
Enroll Today!
Ready to Enroll?
Visit our Enroll Today page now for information on the Enrollment Process, What Schools your Child/ren will attend, What to Bring, as well as other important information and enrollment Quick Links.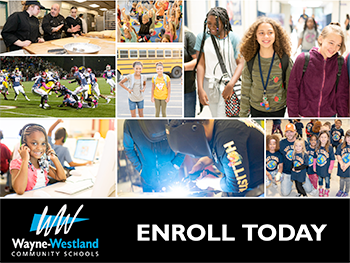 Mission Statement
Mission Statement
The Franklin Community will provide a positive environment that continues to develop pride, respect, a sense of responsibility, academic competence and a desire for quality in the life long learning process.
FMS Constitution Day 2021
Franklin Resources
Franklin Middle School Forms, Documents & Links


Annual Education Reports


Franklin Boundary Map


Franklin Student Handbook


School Improvement Plan
Important Forms, Documents & Links
WWCS

Forms, Documents & Links

2020-2021 Middle School Course Description Guide


Bus Transportation Routes - MISTAR


Bus Transportation Forms & Information


Champions Before & After School


Meal Magic Parent Portal


Middle School Points of Pride


Non-Discrimination Policy


PaySchools


Update Registration for Current Students


Volunteer Information & ICHAT Form
Points of Pride
Points of Pride

Science's team overall growth on NWEA
Over 200 students received academic awards during honors night
Franklin Unified
Mentoring Program
Power Hour (8-year growth average for ELA foundation students)
Athletic Program
Band and Choir
Fine Arts Production (History of Broadway)
Clean and Well-maintained building and landscaping
History Day student contributions
NJHS and Student Council's Adopt-a- family drive during the Holiday
---
Franklin Latest News

View Archives
September 17, 2021
Schools add life-saving information to school ID cards for middle and high school students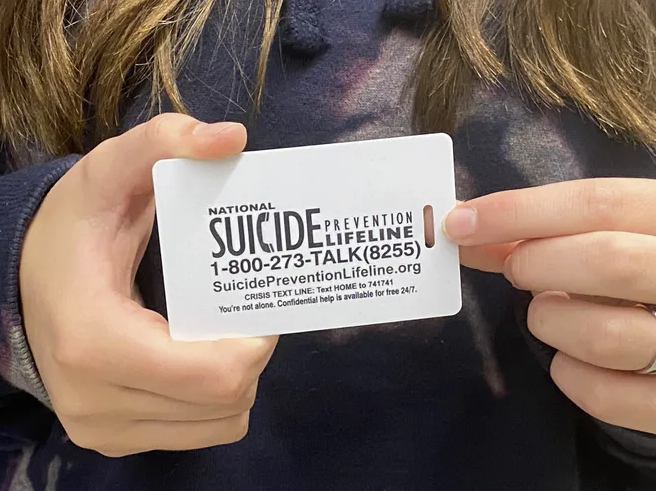 "The National Suicide Prevention Lifeline received almost 2.4 million calls last year. Experts say mental health care is more needed now than ever before, especially for younger people."
Read the full article here: Hometown Life - Schools add life-saving information to school ID cards for middle and high school students
September 8, 2021
Letter to WWCS Families and Staff
Good Evening Wayne-Westland Community School Students, Staff, and Families,
What a great first week of school! This was one of the smoothest starts of the year that I can remember. Our students were able to open lockers, find their classrooms, navigate the technology, and acclimate themselves to what is going to be a great year. I want to thank all of you for your support and guidance.
Also, I want to inform you that we received reports of positive COVID-19 cases involving individuals connected with some of our schools. Those students who were in direct contact with any individuals were notified by our staff and are in quarantine. The purpose of this note is to ensure transparency with our entire school community by sharing information about a COVID-19 case involving an individual who was recently in one of our buildings.
We continue to work closely with the Wayne County Health Department, which will follow its protocols and communicate directly with those who may have been impacted. To protect the confidentiality, we do not release names in any COVID-19-related case. I appreciate your understanding and ask that you respect the privacy of those impacted. Wayne-Westland Community Schools' response procedures for cleaning and disinfecting are being followed.
We all must continue to partner for the health and safety of students, families, and staff. Please take all steps to mitigate the spread of COVID-19. These activities include self-screening and keeping your child at home if they do not feel well, using personal protective equipment, distancing where practicable, and frequent hand washing.
Have a wonderful week.
Sincerely,
John Dignan, Ed.D.
Superintendent


2021-2022 In Person Updates


2021 In-Person Learning
Parent Handbook


Commitment to Safety Vids


Covid-19 Screening Tool
for Families


Visit Our OK2SAY Page

Contact Us
Franklin Middle School
33555 Annapolis Street
Wayne, MI 48184



Phone: 734-419-2400
Fax: 734-595-2401
Attendance Line: 734-419-2424
Student Hours
Full Day: 7:50 am - 2:40 pm
AM Half Day: 7:50 am - 11:00 am
Website Accessibility
Website Accessibility Policy
Wayne-Westland Community Schools ("District") is committed to ensuring accessibility of its website for students, parents, employees, and members of the public. All pages on the District's website will conform to the W3C WAI's Web Content Accessibility Guidelines (WCAG) 2.0, Level AA conformance, or updated equivalents of those guidelines. The District will continue to test future releases/updates of its website and remains committed to maintaining its compliance and serving the widest possible audience. To this end, the District will perform periodic accessibility audits of its website.

Please report any concerns on the Accessibility Concerns page.

Web Accessibility Coordinator:
Scott Mastenbrook
734 419-2009
MastenbrookS@wwcsd.net