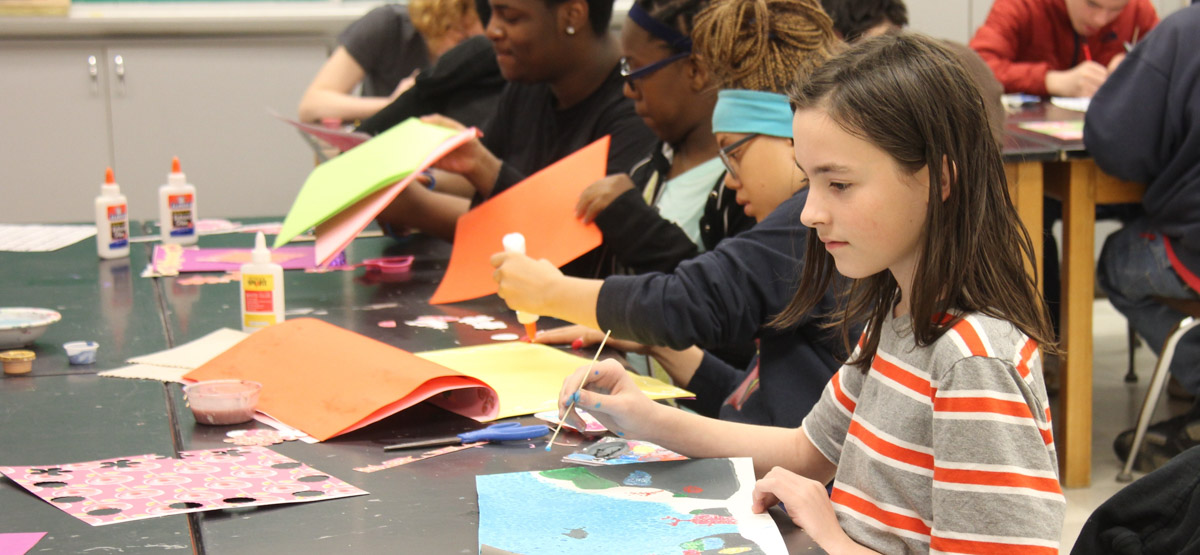 Welcome To Franklin
Middle School
Enroll Today!
Ready to Enroll?
Visit our Enroll Today page now for information on the Enrollment Process, What Schools your Child/ren will attend, What to Bring, as well as other important information and enrollment Quick Links.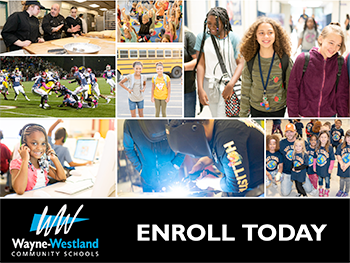 Mission Statement
Mission Statement
The Franklin Community will provide a positive environment that continues to develop pride, respect, a sense of responsibility, academic competence and a desire for quality in the life long learning process.
Franklin Resources
Franklin Middle School Forms, Documents & Links


8-21-19 Welcome Letter from Mr. Rosser


Annual Education Reports


Franklin Boundary Map


School Improvement Plan
Important Forms, Documents & Links
WWCS

Forms, Documents & Links

Bus Transportation Routes - MISTAR


Bus Transportation Forms & Information


Champions Before & After School


District Handbook


First Weeks of School Handbook


Middle School Points of Pride


Non-Discrimination Policy


Report Card Standards


Update Registration for Current Students


Volunteer Information & ICHAT Form
Points of Pride
Points of Pride

Science's team overall growth on NWEA
Over 200 students received academic awards during honors night
Franklin Unified
Mentoring Program
Power Hour (8-year growth average for ELA foundation students)
Athletic Program
Band and Choir
Fine Arts Production (History of Broadway)
Clean and Well-maintained building and landscaping
History Day student contributions
NJHS and Student Council's Adopt-a- family drive during the Holiday
---
Franklin Latest News

View Archives
January 27, 2020
WWCSD Children's Theater performance of Disney Frozen Jr.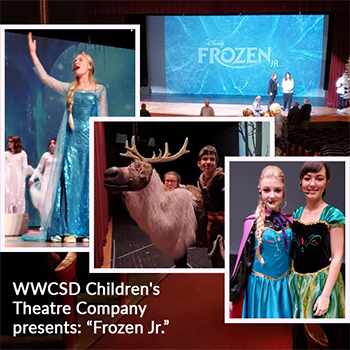 Congratulations and great job to WWCSD Children's Theater on your performance of Disney Frozen Jr. ! Photos and video of the performance can be seen on the WWCSD Children's Theater Facebook page.

Video Highlight


Visit Our OK2SAY Page

Contact Us
Franklin Middle School
33555 Annapolis Street
Wayne, MI 48184



Phone: 734-419-2400
Fax: 734-595-2401
Attendance Line: 734-419-2424
Student Hours
Full Day: 7:50 am - 2:40 pm
AM Half Day: 7:50 am - 11:00 am
Franklin Calendar
Franklin Calendar

‹

February

2020

›

S
M
T
W
T
F
S
1
2
3

Feb 3

4:00 PM to 5:00 PM

***CANCELLED**FMS 7th/8th Girls Basketball VS McBride MS

Calendar:

Franklin Middle School

4

Feb 4

1:40 PM to 2:40 PM

Early Dismissal (1hr) Out 1:40 pm

Calendar:

Franklin Middle School

5

Feb 5

4:00 PM to 5:00 PM

7th Girls Basketball @ Novi MS

Calendar:

Franklin Middle School

4:00 PM to 5:00 PM

FMS Wrestling VS. Frost MS

Calendar:

Franklin Middle School

5:00 PM to 6:00 PM

8th Girls Basketball @ Novi MS

Calendar:

Franklin Middle School

6

Feb 6

4:00 PM to 5:00 PM

FMS Wrestling @ McBride MS

Calendar:

Franklin Middle School

7
8
9
10

Feb 10

Fundraiser Pack and Monies Due

Calendar:

Franklin Middle School

4:00 PM to 5:00 PM

7th/8th Girls Basketball @ Frost MS

Calendar:

Franklin Middle School

4:00 PM to 5:00 PM

FMS Wrestling VS Holmes MS

Calendar:

Franklin Middle School

11

Feb 11

4:00 PM to 6:00 PM

History Night

Calendar:

Franklin Middle School

12

Feb 12

3:00 PM to 4:30 PM

Valentines Dance

Location:

Franklin Middle School

Calendar:

Franklin Middle School

Food and Drinks available for an additional cost.

Sponsored by Franklin NJHS

13

Feb 13

4:00 PM to 5:00 PM

FMS Wrestling VS Emerson MS

Calendar:

Franklin Middle School

14
15
16
17

Feb 17

Mid-Winter Recess/No School

Calendar:

Franklin Middle School

18

Feb 18

Mid-Winter Recess/No School

Calendar:

Franklin Middle School

19

Feb 19

Mid-Winter Recess/No School

Calendar:

Franklin Middle School

20

Feb 20

Mid-Winter Recess/No School

Calendar:

Franklin Middle School

21

Feb 21

Mid-Winter Recess/No School

Calendar:

Franklin Middle School

22
23
24

Feb 24

4:00 PM to 5:00 PM

FMS Wrestling @ Emerson MS

Calendar:

Franklin Middle School

4:00 PM to 5:00 PM

Girls 7th/8th Bball vs. Emerson

Location:

Franklin Middle School

Calendar:

Franklin Middle School

25

Feb 25

5:00 PM to 6:00 PM

FMS Coed Swimming @ McBride MS

Location:

Belleville HS Swimming Pool

Calendar:

Franklin Middle School

Please note the meet @ McBride will be at the Belleville High School swimming pool.

26

Feb 26

4:00 PM to 5:00 PM

7th Girls Basketball @ McBride MS

Calendar:

Franklin Middle School

5:00 PM to 6:00 PM

8th Girls Basketball @ McBride MS

Calendar:

Franklin Middle School

27

Feb 27

4:00 PM to 5:00 PM

FMS Wrestling VS McBride MS

Calendar:

Franklin Middle School

28
29
Website Accessibility
Website Accessibility Policy
Wayne-Westland Community Schools ("District") is committed to ensuring accessibility of its website for students, parents, employees, and members of the public. All pages on the District's website will conform to the W3C WAI's Web Content Accessibility Guidelines (WCAG) 2.0, Level AA conformance, or updated equivalents of those guidelines. The District will continue to test future releases/updates of its website and remains committed to maintaining its compliance and serving the widest possible audience. To this end, the District will perform periodic accessibility audits of its website.

Please report any concerns on the Accessibility Concerns page.

Web Accessibility Coordinator:
Scott Mastenbrook
734 419-2009
MastenbrookS@wwcsd.net