Welcome To

Walker-Winter
Enroll Today!
Ready to Enroll?
Visit our Enroll Today page now for information on the Enrollment Process, What Schools your Child/ren will attend, What to Bring, as well as other important information and enrollment Quick Links.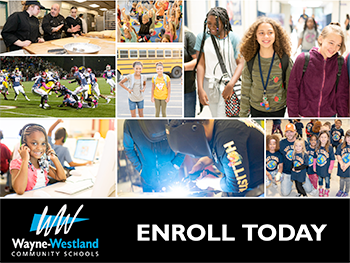 Mission Statement
Mission Statement
Walker celebrates doing our personal best, team spirit and learning for all.
Walker-Winter Resources
Walker-Winter Elementary Forms, Documents & Links

19-20 Life Long Guidelines


Annual Education Reports


Common Language Guidelines


Family Handbook


Medical Authorization Form


School Improvement Plan


School Supply List


Walker-Winter Boundary Map
School Supply Lists
School Supply List

Kindergarten (Copsey, Werth, Krafft )


1st Grade (DeRose, Valdahl)


1st Grade TAG (Krafft)


2nd Grade (Domagalski, Gantchar )


2nd Grade TAG (Kozaczynski )


3rd Grade (Cloke, Rachwitz )


3rd Grade TAG (Briese)


4th Grade TAG (Bidne)


4th Grade


5th Grade (Jastrzebski, Thomas)


5th Grade TAG (Hall)
Important Forms, Documents & Links
WWCS

Forms, Documents & Links

Bus Transportation Routes - MISTAR


Bus Transportation Forms & Information


Champions Before & After School


District Handbook


Elementary Points of Pride


First Weeks of School Handbook


Non-Discrimination Policy


Report Card Standards


Update Registration for Current Students


Volunteer Information & ICHAT Form
Points of Pride
Points of Pride

TAG program
Partnership with WMHS and our fundraiser Dolphin Dash (held at WMHS)
NWEA spring growth
K-Kids Service Learning
Dedicated staff
Twitter account #w_wdolphins and #goodnewscalloftheday
Watch D.O.G.S
Preschool Head Start Program
Lifelong Guidelines and Lifeskills
Partnership with Wayne State University's yearlong student teaching urban education program
---
January 27, 2020
WWCSD Children's Theater performance of Disney Frozen Jr.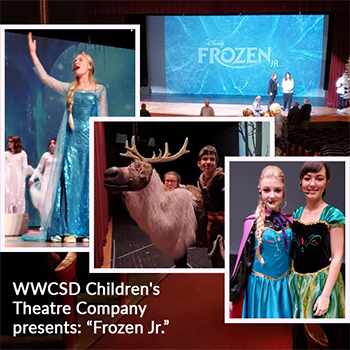 Congratulations and great job to WWCSD Children's Theater on your performance of Disney Frozen Jr. ! Photos and video of the performance can be seen on the WWCSD Children's Theater Facebook page.

Video Highlight


Visit Our OK2SAY Page

Contact Us
Walker-Winter Elementary
39932 Michigan Ave.
Canton, MI 48188



Phone: 734-419-2780
Fax: 734-595-2578
Attendance Line: 734-419-2787
Student Hours
Full Day: 9:00 am - 3:50 pm
AM Half Day: 9:00 am - 12:10 pm
Walker Calendar
Walker Calendar

‹

February

2020

›

S
M
T
W
T
F
S
1
2
3
4

Feb 4

2:50 PM to 3:00 PM

Early Dismissal

Calendar:

Walker-Winter Elementary

Early Dismissal. All students dismissed at 2:50.

5
6
7

Feb 7

Popcorn & Walker Spirit Day.

Calendar:

Walker-Winter Elementary

Popcorn Friday! Available for .50 a bag. Teachers will distribute.

8
9
10
11

Feb 11

6:00 PM to 7:30 PM

PTO Meeting

Calendar:

Walker-Winter Elementary

PTO Meeting. Everyone is welcome. We need your help.

12
13
14

Feb 14

Spirit Day - Show some Love (Valentines Day)

Calendar:

Walker-Winter Elementary

Happy Valentine's Day ! Who is your Valentine? Wear red, pink, white for Valentines Day.

15
16
17
18
19
20
21
22
23
24
25
26
27

Feb 27

5:30 PM to 7:00 PM

Family Night

Calendar:

Walker-Winter Elementary

Please join us for a night of Family Fun, sponsored by your Walker Winter PTO. Details to come...

28
29
Early Dismissal

Calendar:

Walker-Winter Elementary

Early Dismissal. All students are dismissed at 2:50.

Popcorn & Walker Spirit Day

Calendar:

Walker-Winter Elementary

Popcorn Day! Available for .50 cents a bag. Teachers will distribute.

No School K-6 and Stottlemyer Early Childhood Center

Calendar:

Walker-Winter Elementary

IMPORTANT: District Calendar Change

There will be NO SCHOOL for Stottlemyer Early Childhood Center and all K-6 grade students on Tuesday, March 10, 2020. This is due to the 2020 Presidential Primary Election. Because many of our schools serve as polling locations, having school in session on an election day can be disruptive to the school environment and inhibits our normal safety protocols.

Recent legislative changes provide public school district the option to use such days for professional development.

Our middle and high schools will be in session and have a full day of instruction on March 10.

PTO Meeting

Calendar:

Walker-Winter Elementary

PTO meeting. Everyone is welcome. We need your help.

Half Day. AM only

Time:

12:10 PM to 12:20 PM

Calendar:

Walker-Winter Elementary

Half Day. Dismissal is at 12:10
Website Accessibility
Website Accessibility Policy
Wayne-Westland Community Schools ("District") is committed to ensuring accessibility of its website for students, parents, employees, and members of the public. All pages on the District's website will conform to the W3C WAI's Web Content Accessibility Guidelines (WCAG) 2.0, Level AA conformance, or updated equivalents of those guidelines. The District will continue to test future releases/updates of its website and remains committed to maintaining its compliance and serving the widest possible audience. To this end, the District will perform periodic accessibility audits of its website.

Please report any concerns on the Accessibility Concerns page.

Web Accessibility Coordinator:
Scott Mastenbrook
734 419-2009
MastenbrookS@wwcsd.net