Welcome To

Taft-Galloway Elementary School
Mission Statement & Points of Pride
Mission Statement
The vision of Taft-Galloway Elementary is to create an engaging and safe school that inspires growth and learning for all
Vision
Taft-Galloway takes PRIDE in being:
Productive
Role models for others
Individuals
Dedicated to learning
Exceptional leaders.
Points of Pride
The tremendous growth in students who received small group RTI instruction in Reading
Partnership with Wayne Youth Services, Safety Squad, Student-Led Bus Patrol,
Reduction in office referrals and a significant increase in alternatives to suspension.
"Girls on the Run (5k) and Community Impact Project
Turkey Trot- collecting food for those in need and donating it to St. Mary's church.
Angel Tree- buying Christmas gifts for needy families
Student-led BROADCAST CREW giving Taft announcements every morning and facilitating "Brain Gym"
TAPS Parent group is launching more parental involvement activities.
Futures- Tutoring and Enrichment Activities / Multiple Teachers ran clubs
Teachers are extremely hard working and educate with Strength, Honor Integrity and Perseverance.
The Cost of Educating a Student
Profile of a Graduate
We are surveying our staff and community about what you think is most important as we develop our Profile of a Graduate. Please complete this initial survey with your top 7 choices of the most critical elements of a high school graduate.
We need your help in the redesign of our secondary schools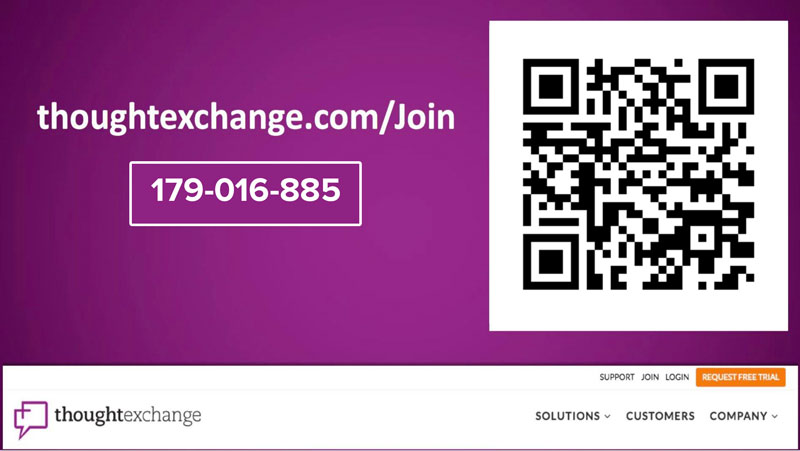 We need your help! Help WWCS redesign our secondary schools. Follow this link to provide your feedback
November 16, 2018
Thank you for your support of our 2018 Bond

Thank you for BELIEVING in Wayne-Westland
November 5, 2018
School Assembly with ALL SCHOOL T-Shirts!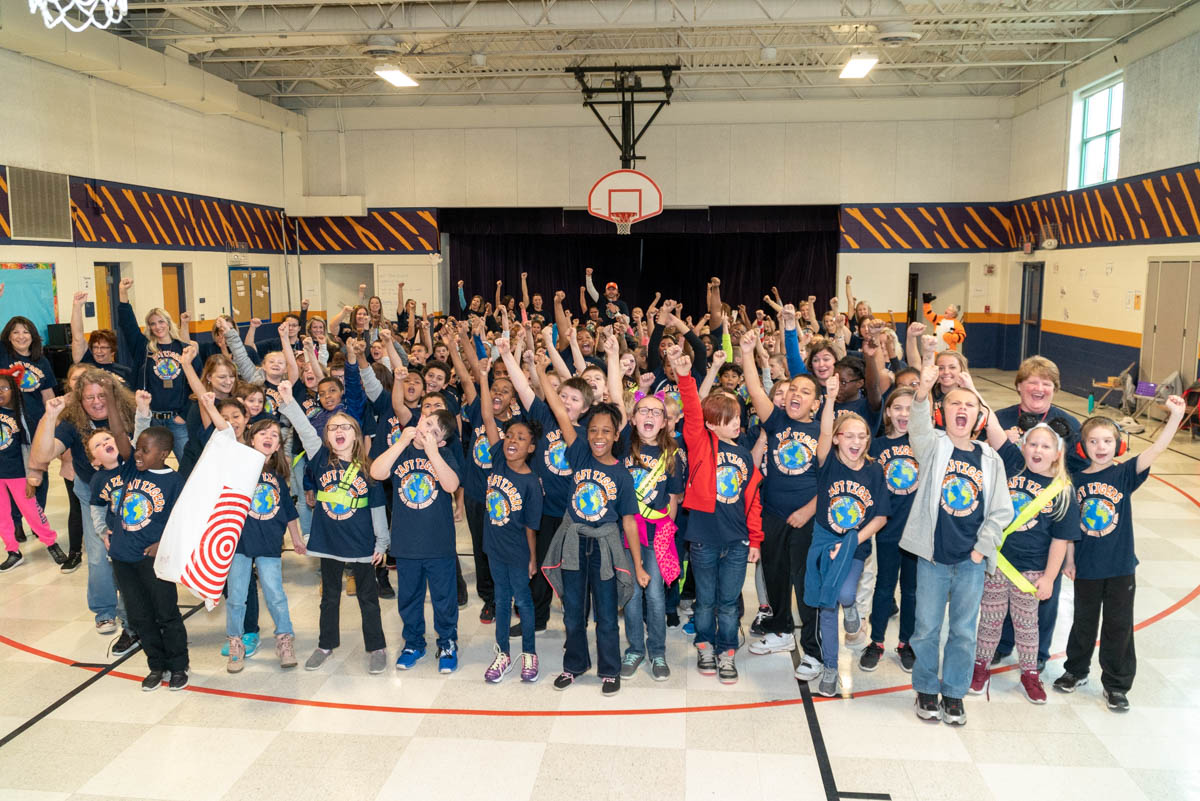 View all images from our assembly event
In support of the "The World's Greatest Elementary School" we had t-shirts ordered for the ENTIRE school of Taft Elementary! Our students love it here and support Wayne-Westland Community Schools.
October 16, 2018
Dictionary Day
Every year the Grange, a Non-Profit Organization founded by farmers to improve agriculture, legislation, and community, donates hundreds of dictionaries to local schools. The Dictionary Program or "Words for Thirds" is a huge project that many Granges do!
This year we had a record amount of dictionaries our Grange ordered and delivered, which essentially means the number of children in need of dictionaries and the amount of which we can help is increasing. 
In total, we delivered 1,200 dictionaries this year! Yet the amazing part is the impact the gift of a dictionary has on these children. And we are always happy to give these children that, the gift of knowledge! 
October 16, 2018
Taft Students Led the Pledge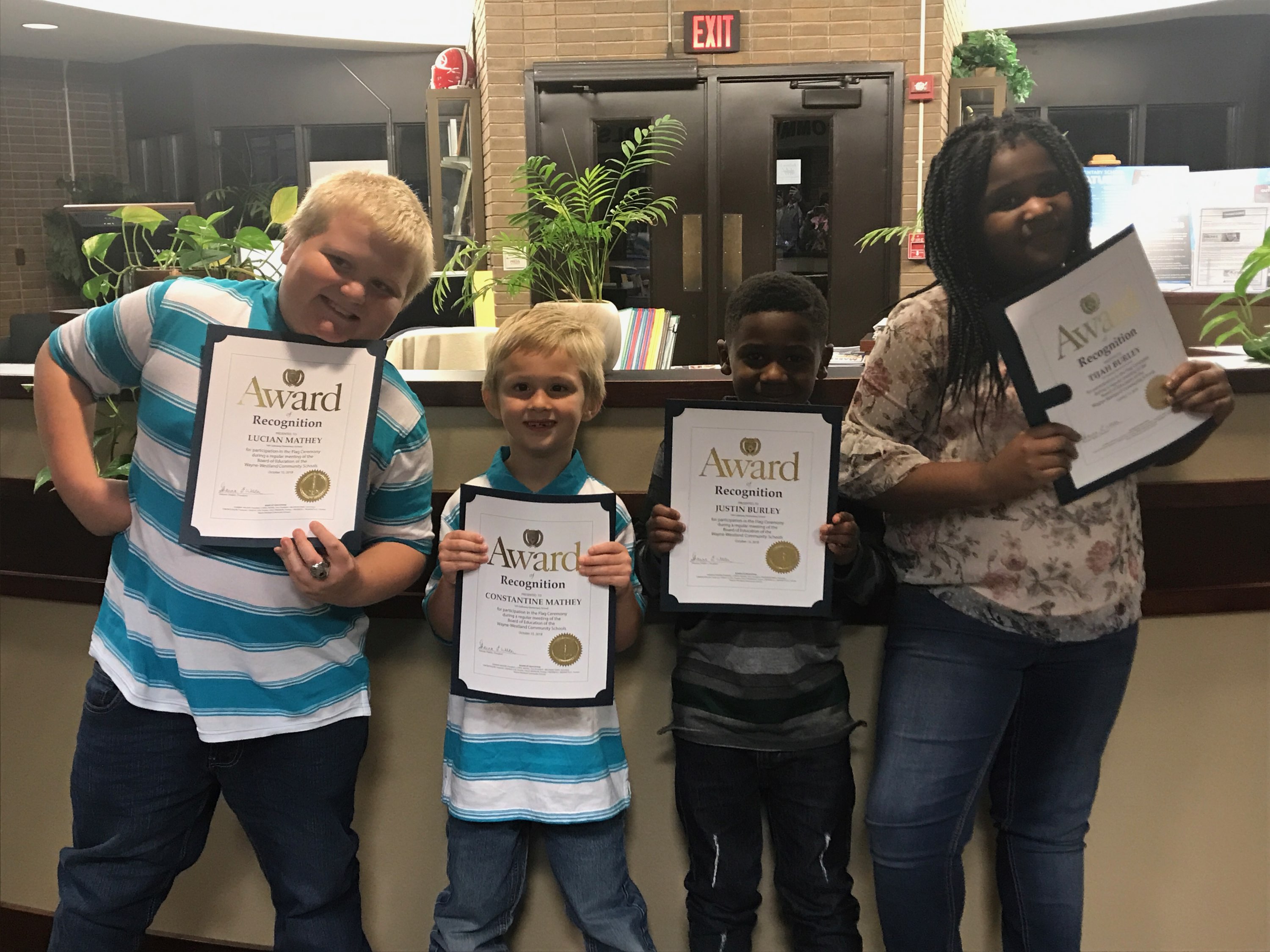 Thank you Taft-Galloway students for leading the Pledge of Allegiance at the Oct. 15, 2018 Board of Education meeting.
Attendance Line: 734-419-2767
Student Hours: Full Day: 9:00 am - 3:50 pm
AM Half Day: 9:00 am -12:10 pm