Welcome To

Edison Elementary School
Edison Resources

Bus Transportation Routes - Edison


Bus Transportation Forms & Information


First Weeks of School Handbook


District Handbook


Code of Conduct​


Elementary Points of Pride


School Supply List


Parent & Student Handbook


Field Trip Permission Form


Territory Map


Report Card Standards


School Improvement Plan


2017 Annual Education Report
Mission Statement & Points of Pride
Mission Statement
Students will be empowered to achieve their goals through lifelong learning and leading.
Belief Statement
We believe that all students can learn in a safe, caring, responsible, positive, and respectful environment. We also believe that parent support at home with homework and practice is important to a child's school success and that teachers' utilization of research-based teaching practices will engage all students to achieve their personal best.
Vision Statement
To empower students to be lifelong leaders and learners.
Points of Pride
Students collected and sorted 1500 pounds of bottle caps thus earning the school 3 Buddy Benches for their playgrounds.
Edison uses Class Dojo Schoolwide to record PBIS data and send out great information items and at have 95% of parents signed up and watching their kids learn.
Students on the Stage - Edison students performed in WWCSD Children's Theatre Production of Aladdin and Wayne Memorial High School production of Seussical.
Fully student-led news crew that records the daily announcements.
Reduced Office Referral totals by half from in two years
Community partnerships with Grace Worship Center, Community Financial, Aubrees, the Grangers, and the Masons among others.
Active and supportive PTO
The Cost of Educating a Student
Edison Eagles Newsletter

View Archives
Profile of a Graduate
We are surveying our staff and community about what you think is most important as we develop our Profile of a Graduate. Please complete this initial survey with your top 7 choices of the most critical elements of a high school graduate.
We need your help in the redesign of our secondary schools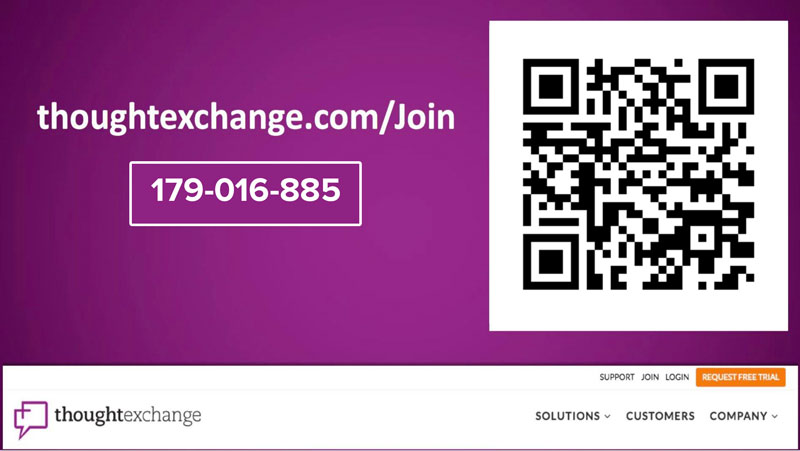 We need your help! Help WWCS redesign our secondary schools. Follow this link to provide your feedback
December 20, 2018
Kindergarten Feast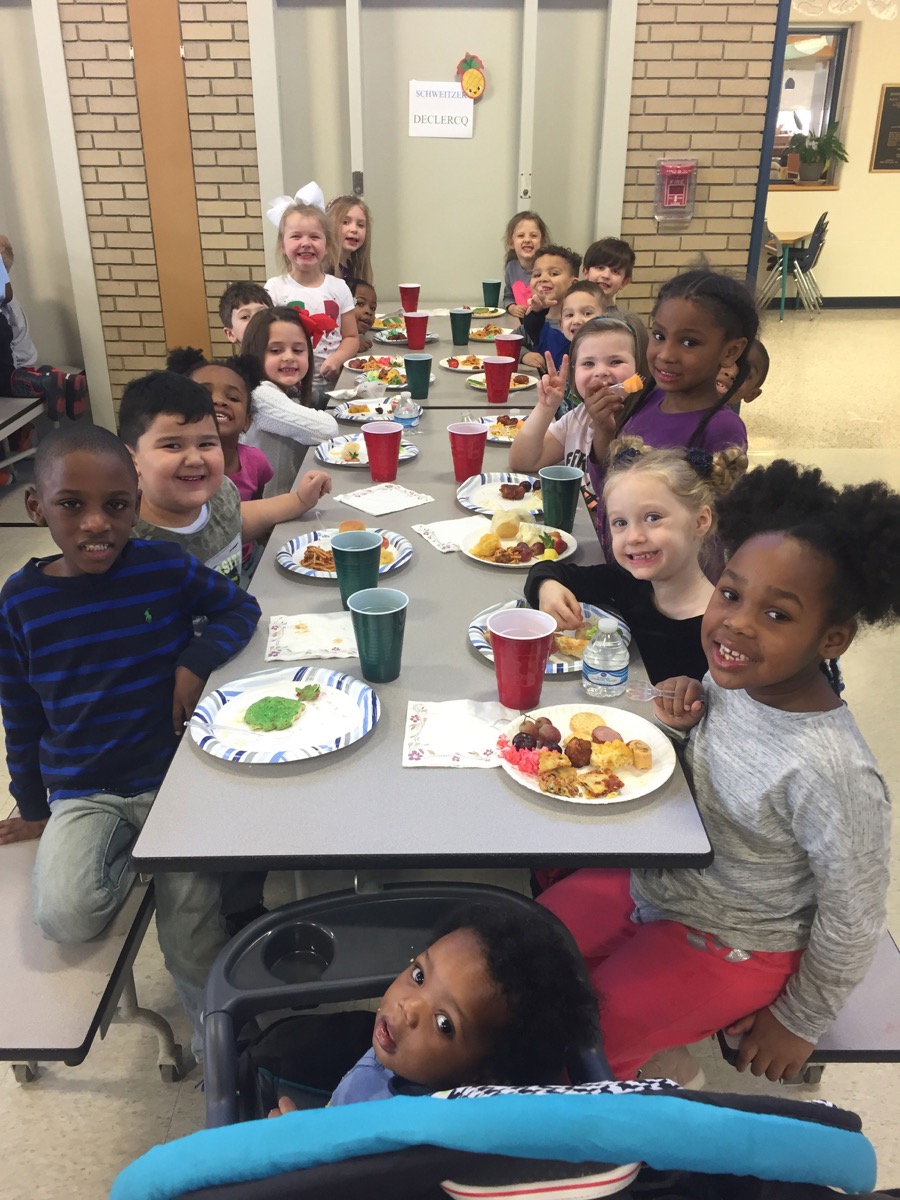 View more images from this event!
On Tuesday the Kindergarteners had a holiday feast with parents bringing in their family's favorite foods.  The kids had a great time and there was a ton of tasty options to try.
November 21, 2018
Thanksgiving Break Assembly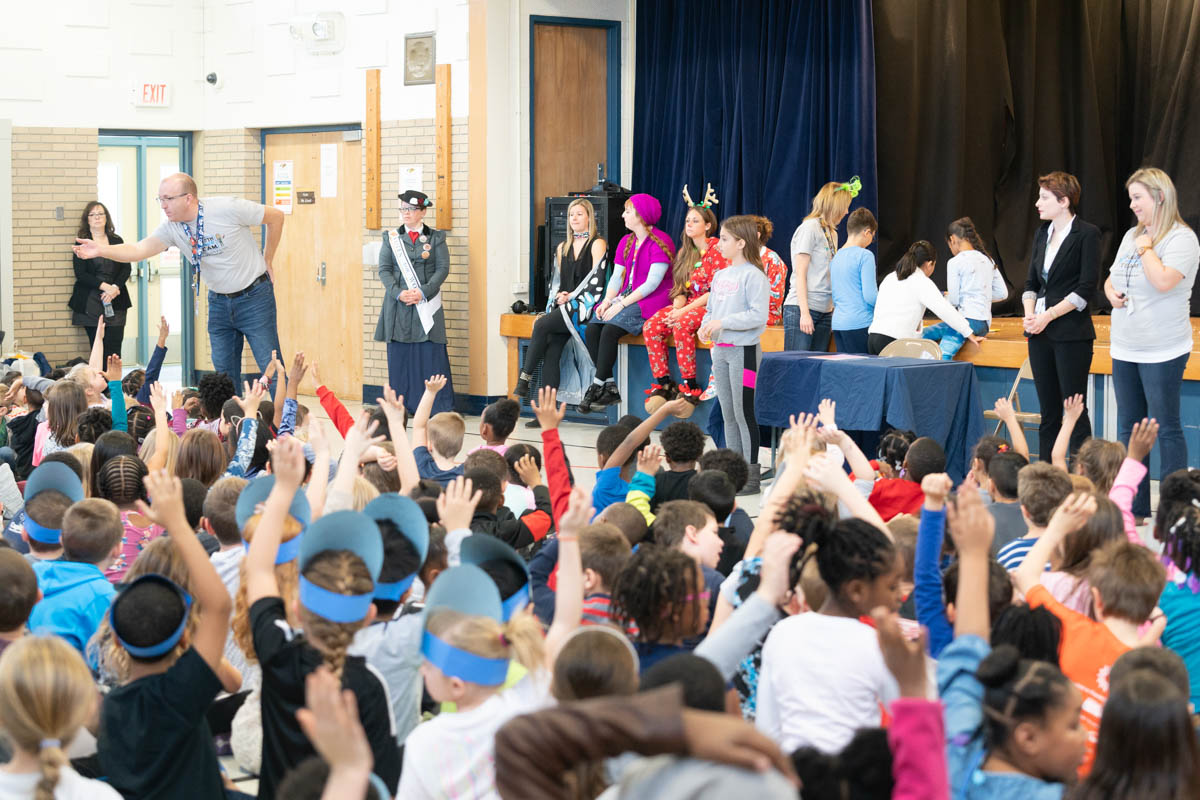 See more images from this event
Before the Thanksgiving break, we hosted an all-school assembly where we danced, told jokes, performed magic, and cut the principal's hair! We hope you all had a wonderful Thanksgiving break. Principal Chris Swanson cut off 14" of hair, which was donated to the Michigan organization Children with Hair Loss.
November 16, 2018
Thank you for your support of our 2018 Bond

Thank you for BELIEVING in Wayne-Westland
Attendance Line: 734-419-2606
Student Hours: Full Day: 9:00 am - 3:50 pm
AM Half Day: 9:00 am -12:10 pm
Edison Calendar
Edison Calendar

‹

January

2019

›

S
M
T
W
T
F
S
1

Jan 1

Winter Break - No School for Students

Calendar:

Edison Elementary

This event has a Google Hangouts video call. Join: https://plus.google.com/hangouts/_/wwcsd.net/winter-break-no?hceid=d3djc2QubmV0X2k2dTQ0bjNhbjdxamZhcms5NGZmc250ZTY4QGdyb3VwLmNhbGVuZGFyLmdvb2dsZS5jb20.pbj7uunu745ffm98ioaetie6rc&hs=121

2

Jan 2

Winter Break - No School for Students

Calendar:

Edison Elementary

This event has a Google Hangouts video call. Join: https://plus.google.com/hangouts/_/wwcsd.net/winter-break-no?hceid=d3djc2QubmV0X2k2dTQ0bjNhbjdxamZhcms5NGZmc250ZTY4QGdyb3VwLmNhbGVuZGFyLmdvb2dsZS5jb20.pbj7uunu745ffm98ioaetie6rc&hs=121

3

Jan 3

Winter Break - No School for Students

Calendar:

Edison Elementary

This event has a Google Hangouts video call. Join: https://plus.google.com/hangouts/_/wwcsd.net/winter-break-no?hceid=d3djc2QubmV0X2k2dTQ0bjNhbjdxamZhcms5NGZmc250ZTY4QGdyb3VwLmNhbGVuZGFyLmdvb2dsZS5jb20.pbj7uunu745ffm98ioaetie6rc&hs=121

4

Jan 4

Winter Break - No School for Students

Calendar:

Edison Elementary

This event has a Google Hangouts video call. Join: https://plus.google.com/hangouts/_/wwcsd.net/winter-break-no?hceid=d3djc2QubmV0X2k2dTQ0bjNhbjdxamZhcms5NGZmc250ZTY4QGdyb3VwLmNhbGVuZGFyLmdvb2dsZS5jb20.pbj7uunu745ffm98ioaetie6rc&hs=121

5

Jan 5

Winter Break - No School for Students

Calendar:

Edison Elementary

This event has a Google Hangouts video call. Join: https://plus.google.com/hangouts/_/wwcsd.net/winter-break-no?hceid=d3djc2QubmV0X2k2dTQ0bjNhbjdxamZhcms5NGZmc250ZTY4QGdyb3VwLmNhbGVuZGFyLmdvb2dsZS5jb20.pbj7uunu745ffm98ioaetie6rc&hs=121

6

Jan 6

Winter Break - No School for Students

Calendar:

Edison Elementary

This event has a Google Hangouts video call. Join: https://plus.google.com/hangouts/_/wwcsd.net/winter-break-no?hceid=d3djc2QubmV0X2k2dTQ0bjNhbjdxamZhcms5NGZmc250ZTY4QGdyb3VwLmNhbGVuZGFyLmdvb2dsZS5jb20.pbj7uunu745ffm98ioaetie6rc&hs=121

7
8
9
10
11
12
13
14
15
16

Jan 16

Popcorn Day

Calendar:

Edison Elementary

This event has a Google Hangouts video call. Join: https://hangouts.google.com/hangouts/_/wwcsd.net/swansonc?hceid=d3djc2QubmV0X2k2dTQ0bjNhbjdxamZhcms5NGZmc250ZTY4QGdyb3VwLmNhbGVuZGFyLmdvb2dsZS5jb20.7uaqvra71g5tar9q2v2pmrsf5h&hs=121

17

Jan 17

6:00 PM to 8:00 PM

Edison Skate Night

Location:

Riverside Arena, 36635 Plymouth Rd, Livonia, MI 48150, USA

Calendar:

Edison Elementary

Come roller skate with us and support the Edison PTO. Admission is $7.50 and includes skate rental. Food Combo available - $3.00 for a soda and a slice of pizza. This event has a Google Hangouts video call. Join: https://hangouts.google.com/hangouts/_/wwcsd.net/swansonc?hceid=d3djc2QubmV0X2k2dTQ0bjNhbjdxamZhcms5NGZmc250ZTY4QGdyb3VwLmNhbGVuZGFyLmdvb2dsZS5jb20.7fr4paokqm5o55qqcbd7u4o27v&hs=121

18

Jan 18

1/2 Day for Students; 12:10 Dismissal

Calendar:

Edison Elementary

This event has a Google Hangouts video call. Join: https://plus.google.com/hangouts/_/wwcsd.net/1-2-day-for?hceid=d3djc2QubmV0X2k2dTQ0bjNhbjdxamZhcms5NGZmc250ZTY4QGdyb3VwLmNhbGVuZGFyLmdvb2dsZS5jb20.behjjkutr65gdjp9o11mb86pss&hs=121

19
20
21

Jan 21

No School for Students

Calendar:

Edison Elementary

This event has a Google Hangouts video call. Join: https://plus.google.com/hangouts/_/wwcsd.net/no-school-for?hceid=d3djc2QubmV0X2k2dTQ0bjNhbjdxamZhcms5NGZmc250ZTY4QGdyb3VwLmNhbGVuZGFyLmdvb2dsZS5jb20.ubn5fn6db60vhf1iaino8vj5q4&hs=121

22

Jan 22

Mobile Dentist - Restorations

Calendar:

Edison Elementary

This event has a Google Hangouts video call. Join: https://hangouts.google.com/hangouts/_/wwcsd.net/drosted?hceid=d3djc2QubmV0X2k2dTQ0bjNhbjdxamZhcms5NGZmc250ZTY4QGdyb3VwLmNhbGVuZGFyLmdvb2dsZS5jb20.1c12cupp0jc630cds8qrhnpe9k&hs=121

Pizza Kit Sale Fundraiser

Calendar:

Edison Elementary

This event has a Google Hangouts video call. Join: https://hangouts.google.com/hangouts/_/wwcsd.net/pizza-kit-sale?hceid=d3djc2QubmV0X2k2dTQ0bjNhbjdxamZhcms5NGZmc250ZTY4QGdyb3VwLmNhbGVuZGFyLmdvb2dsZS5jb20.rneq3coj7hv3j4d58luqti1o9c&hs=121

4:00 PM to 4:30 PM

PTO Meeting - Edison Library

Calendar:

Edison Elementary

This event has a Google Hangouts video call. Join: https://hangouts.google.com/hangouts/_/wwcsd.net/swansonc?hceid=d3djc2QubmV0X2k2dTQ0bjNhbjdxamZhcms5NGZmc250ZTY4QGdyb3VwLmNhbGVuZGFyLmdvb2dsZS5jb20.3cguj4gnj9b1tlfig6vb4giu9n&hs=121

23

Jan 23

Mobile Dentist - Restorations

Calendar:

Edison Elementary

This event has a Google Hangouts video call. Join: https://hangouts.google.com/hangouts/_/wwcsd.net/drosted?hceid=d3djc2QubmV0X2k2dTQ0bjNhbjdxamZhcms5NGZmc250ZTY4QGdyb3VwLmNhbGVuZGFyLmdvb2dsZS5jb20.1c12cupp0jc630cds8qrhnpe9k&hs=121

Pizza Kit Sale Fundraiser

Calendar:

Edison Elementary

This event has a Google Hangouts video call. Join: https://hangouts.google.com/hangouts/_/wwcsd.net/pizza-kit-sale?hceid=d3djc2QubmV0X2k2dTQ0bjNhbjdxamZhcms5NGZmc250ZTY4QGdyb3VwLmNhbGVuZGFyLmdvb2dsZS5jb20.rneq3coj7hv3j4d58luqti1o9c&hs=121

24

Jan 24

Mobile Dentist - Restorations

Calendar:

Edison Elementary

This event has a Google Hangouts video call. Join: https://hangouts.google.com/hangouts/_/wwcsd.net/drosted?hceid=d3djc2QubmV0X2k2dTQ0bjNhbjdxamZhcms5NGZmc250ZTY4QGdyb3VwLmNhbGVuZGFyLmdvb2dsZS5jb20.1c12cupp0jc630cds8qrhnpe9k&hs=121

Pizza Kit Sale Fundraiser

Calendar:

Edison Elementary

This event has a Google Hangouts video call. Join: https://hangouts.google.com/hangouts/_/wwcsd.net/pizza-kit-sale?hceid=d3djc2QubmV0X2k2dTQ0bjNhbjdxamZhcms5NGZmc250ZTY4QGdyb3VwLmNhbGVuZGFyLmdvb2dsZS5jb20.rneq3coj7hv3j4d58luqti1o9c&hs=121

25

Jan 25

Mobile Dentist - Restorations

Calendar:

Edison Elementary

This event has a Google Hangouts video call. Join: https://hangouts.google.com/hangouts/_/wwcsd.net/drosted?hceid=d3djc2QubmV0X2k2dTQ0bjNhbjdxamZhcms5NGZmc250ZTY4QGdyb3VwLmNhbGVuZGFyLmdvb2dsZS5jb20.1c12cupp0jc630cds8qrhnpe9k&hs=121

Pizza Kit Sale Fundraiser

Calendar:

Edison Elementary

This event has a Google Hangouts video call. Join: https://hangouts.google.com/hangouts/_/wwcsd.net/pizza-kit-sale?hceid=d3djc2QubmV0X2k2dTQ0bjNhbjdxamZhcms5NGZmc250ZTY4QGdyb3VwLmNhbGVuZGFyLmdvb2dsZS5jb20.rneq3coj7hv3j4d58luqti1o9c&hs=121

26

Jan 26

Pizza Kit Sale Fundraiser

Calendar:

Edison Elementary

This event has a Google Hangouts video call. Join: https://hangouts.google.com/hangouts/_/wwcsd.net/pizza-kit-sale?hceid=d3djc2QubmV0X2k2dTQ0bjNhbjdxamZhcms5NGZmc250ZTY4QGdyb3VwLmNhbGVuZGFyLmdvb2dsZS5jb20.rneq3coj7hv3j4d58luqti1o9c&hs=121

27

Jan 27

Pizza Kit Sale Fundraiser

Calendar:

Edison Elementary

This event has a Google Hangouts video call. Join: https://hangouts.google.com/hangouts/_/wwcsd.net/pizza-kit-sale?hceid=d3djc2QubmV0X2k2dTQ0bjNhbjdxamZhcms5NGZmc250ZTY4QGdyb3VwLmNhbGVuZGFyLmdvb2dsZS5jb20.rneq3coj7hv3j4d58luqti1o9c&hs=121

28

Jan 28

Pizza Kit Sale Fundraiser

Calendar:

Edison Elementary

This event has a Google Hangouts video call. Join: https://hangouts.google.com/hangouts/_/wwcsd.net/pizza-kit-sale?hceid=d3djc2QubmV0X2k2dTQ0bjNhbjdxamZhcms5NGZmc250ZTY4QGdyb3VwLmNhbGVuZGFyLmdvb2dsZS5jb20.rneq3coj7hv3j4d58luqti1o9c&hs=121

29

Jan 29

Pizza Kit Sale Fundraiser

Calendar:

Edison Elementary

This event has a Google Hangouts video call. Join: https://hangouts.google.com/hangouts/_/wwcsd.net/pizza-kit-sale?hceid=d3djc2QubmV0X2k2dTQ0bjNhbjdxamZhcms5NGZmc250ZTY4QGdyb3VwLmNhbGVuZGFyLmdvb2dsZS5jb20.rneq3coj7hv3j4d58luqti1o9c&hs=121

Community Financial Student Credit Union Deposit Day

Calendar:

Edison Elementary

This event has a Google Hangouts video call. Join: https://hangouts.google.com/hangouts/_/wwcsd.net/swansonc?hceid=d3djc2QubmV0X2k2dTQ0bjNhbjdxamZhcms5NGZmc250ZTY4QGdyb3VwLmNhbGVuZGFyLmdvb2dsZS5jb20.0mtsh8cich36lvvjojjfjaep7r&hs=121

30

Jan 30

Pizza Kit Sale Fundraiser

Calendar:

Edison Elementary

This event has a Google Hangouts video call. Join: https://hangouts.google.com/hangouts/_/wwcsd.net/pizza-kit-sale?hceid=d3djc2QubmV0X2k2dTQ0bjNhbjdxamZhcms5NGZmc250ZTY4QGdyb3VwLmNhbGVuZGFyLmdvb2dsZS5jb20.rneq3coj7hv3j4d58luqti1o9c&hs=121

31

Jan 31

Pizza Kit Sale Fundraiser

Calendar:

Edison Elementary

This event has a Google Hangouts video call. Join: https://hangouts.google.com/hangouts/_/wwcsd.net/pizza-kit-sale?hceid=d3djc2QubmV0X2k2dTQ0bjNhbjdxamZhcms5NGZmc250ZTY4QGdyb3VwLmNhbGVuZGFyLmdvb2dsZS5jb20.rneq3coj7hv3j4d58luqti1o9c&hs=121
No School for Students

Calendar:

Edison Elementary

This event has a Google Hangouts video call. Join: https://plus.google.com/hangouts/_/wwcsd.net/no-school-for?hceid=d3djc2QubmV0X2k2dTQ0bjNhbjdxamZhcms5NGZmc250ZTY4QGdyb3VwLmNhbGVuZGFyLmdvb2dsZS5jb20.ubn5fn6db60vhf1iaino8vj5q4&hs=121

PTO Meeting - Edison Library

Calendar:

Edison Elementary

This event has a Google Hangouts video call. Join: https://hangouts.google.com/hangouts/_/wwcsd.net/swansonc?hceid=d3djc2QubmV0X2k2dTQ0bjNhbjdxamZhcms5NGZmc250ZTY4QGdyb3VwLmNhbGVuZGFyLmdvb2dsZS5jb20.3cguj4gnj9b1tlfig6vb4giu9n&hs=121

Mobile Dentist - Restorations

Calendar:

Edison Elementary

This event has a Google Hangouts video call. Join: https://hangouts.google.com/hangouts/_/wwcsd.net/drosted?hceid=d3djc2QubmV0X2k2dTQ0bjNhbjdxamZhcms5NGZmc250ZTY4QGdyb3VwLmNhbGVuZGFyLmdvb2dsZS5jb20.1c12cupp0jc630cds8qrhnpe9k&hs=121

Pizza Kit Sale Fundraiser

Calendar:

Edison Elementary

This event has a Google Hangouts video call. Join: https://hangouts.google.com/hangouts/_/wwcsd.net/pizza-kit-sale?hceid=d3djc2QubmV0X2k2dTQ0bjNhbjdxamZhcms5NGZmc250ZTY4QGdyb3VwLmNhbGVuZGFyLmdvb2dsZS5jb20.rneq3coj7hv3j4d58luqti1o9c&hs=121

Community Financial Student Credit Union Deposit Day

Calendar:

Edison Elementary

This event has a Google Hangouts video call. Join: https://hangouts.google.com/hangouts/_/wwcsd.net/swansonc?hceid=d3djc2QubmV0X2k2dTQ0bjNhbjdxamZhcms5NGZmc250ZTY4QGdyb3VwLmNhbGVuZGFyLmdvb2dsZS5jb20.0mtsh8cich36lvvjojjfjaep7r&hs=121