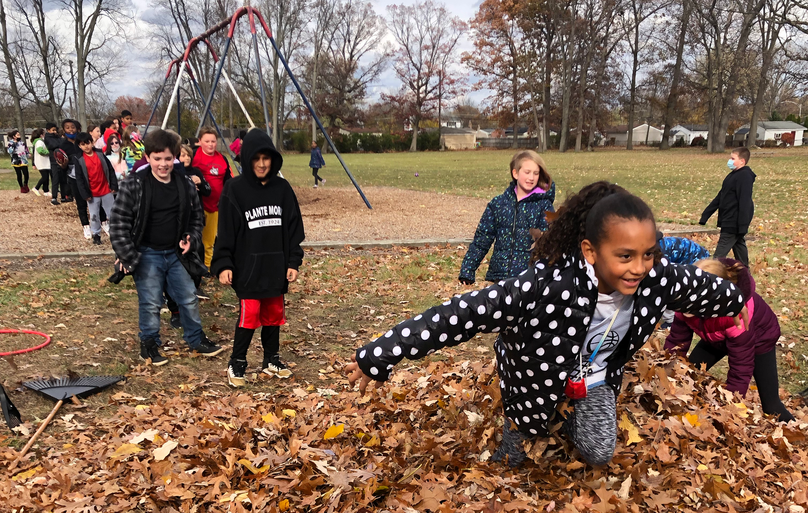 Welcome To

Wildwood Elementary
Mission Statement
Learning and Leading for Life
Vision
As you enter Wildwood Elementary you become a member of our family. At Wildwood we share in each others accomplishments, failures, happiness and frustrations. We laugh together, lean together, love together, and live together.
The Wildwood family strives to maintain the values of honesty, responsibility, respect, hard work, and a sense of pride in a safe environment.
The Wildwood family will meet the high expectations of the 21st century by developing successful, life-long learners and productive members making a positive difference in the community.
The Wildwood think tank is a place where home and school relationships flourish. We welcome you to join us as we stay on the cutting edge of research and technology.
Wildwood envisions ourselves as a model school. As a family we are dedicated to learning at all levels. Every member feels valued and ideas are shared. At Wildwood we invite you to join our family and help make a difference. Learning for all whatever it takes!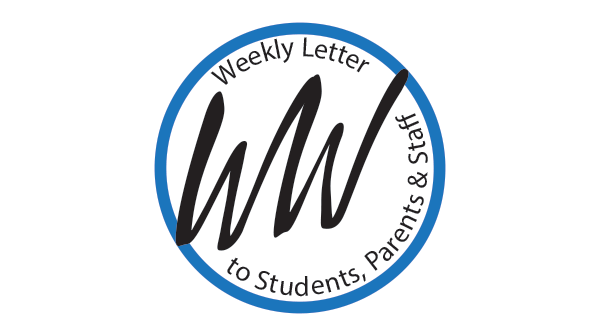 November 22, 2022
Dear Wayne-Westland Families,
On November 20, 2022, the Westland Police Department and Wayne-Westland Community Schools learned of a social media threat against John Glenn High School. As a safety precaution, John Glenn High School closed on November 21, 2022, and transitioned to virtual learning on November 22, 2022. The Westland Police arrested a 14-year-old Inkster resident, a current 9th-grade student at John Glenn High School. The 14-year-old is currently in custody at the Wayne County Juvenile Detention Center, awaiting arraignment on criminal charges.
School will be in session on Wednesday, November 23, 2022. Students will report to school in the morning for an already scheduled half day. Students will be dismissed at 10:20 am.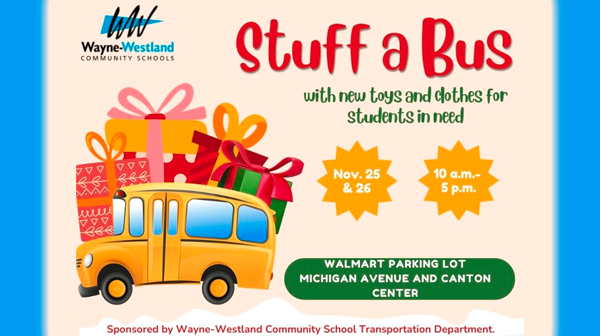 November 22, 2022
Stuff a Bus : with new toys and clothes for students in need
Our Stuff a Bus event is sponsored by Wayne-Westland Community Schools Transportation Department. 
LOCATION, DATE and TIME:
Walmart Parking Lot
at Michigan Avenue and Canton Center 
November 25 & 26, 2022
10:00 am to 5:00 pm

Stuff a Bus Flyer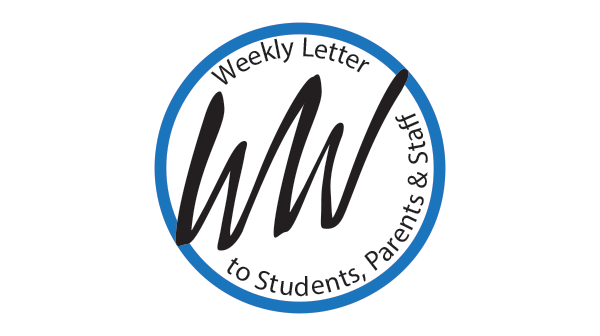 November 22, 2022
Dear Wayne-Westland Families,
Social Media Safety Reminders
Last night the district was alerted to a threat on social media involving John Glenn High School. We immediately contacted the Westland Police Department and the threat is still under full investigation by law enforcement as they work to identify and prosecute those responsible for the post and those responsible for sharing it. We will pursue prosecution to the fullest extent of the law.
Points of Pride

Achieved school-wide NWEA reading goal!
Our PTO sponsored Spring Carnival/Fundraiser was a huge community success. Community invested in our students and we raised $10,600.00.
Watch D.O.G.S. (Dads of Great Students) continue to volunteer to support our students and teachers all year long.
100% of our teachers utilize Compass Learning Odyssey, a web-based learning tool that provides a personalized learning path for each student.
Teachers invested in differentiating instruction through the use of new and innovative programs such as Literacy Footprints.
We have Student of the Month assemblies
Our teachers are invested in differentiating instruction through the use of new and innovative programs such as Literacy Footprints.
Students collected and sorted 1,600 pounds of caps for the city of Westland that will be used to create 8 six foot benches for the city parks.
4th and 5th grade students participate in Intramural Football, Cheerleading, Basketball, and Soccer during the year.
Partners with multiple community organizations to promote literacy with family reading nights, philanthropy with supporting families with
Thanksgiving and holiday help, and building a wider sense of community.
Contact Us
Wildwood Elementary
500 N. Wildwood
Westland, MI 48185



Phone: 734-419-2790
Fax: 734-595-2579
Attendance Line: 734-419-2799
Student Hours
Full Day: 9:10 am - 4:00 pm
AM Half Day: 9:10 am - 12:20 pm
Wildwood Calendar
Wildwood Calendar

Previous

November

2022

Next

S
M
T
W
T
F
S
1
2
3
4

Nov 4

Spirit Day - Wildwood Wear, Red or Black shirt

Calendar:

Wildwood Elementary

5

Nov 5

9:00 AM to 10:00 AM

4th/5th Grade Girls Red Team vs. Elliott

Location:

Wayne Memorial High School Alumni Arena

Calendar:

Wildwood Elementary

9:00 AM to 10:00 AM

4th/5th Grade Girls White Team vs. Roosevelt

Location:

Wayne Memorial High School - Alumni Arena

Calendar:

Wildwood Elementary

6
7
8

Nov 8

No School for Students - PD Day

Calendar:

Wildwood Elementary

9
10

Nov 10

CFCU Student Run Credit Union Deposit Day

Calendar:

Wildwood Elementary

11

Nov 11

Spirit Day - Veterans' Day - wear camo, green, or blue

Calendar:

Wildwood Elementary

12

Nov 12

9:00 AM to 10:00 AM

4th/5th Grade Girls Red Team vs. Taft 1

Location:

Wayne Memorial High School Alumni Arena

Calendar:

Wildwood Elementary

9:00 AM to 10:00 AM

4th/5th Grade Girls White Team vs. Elliott

Location:

Wayne Memorial High School Alumni Arena

Calendar:

Wildwood Elementary

13
14
15
16

Nov 16

6:00 PM to 7:30 PM

School-Family Night

Calendar:

Wildwood Elementary

17
18

Nov 18

Spirit Day - Dress like your hero

Calendar:

Wildwood Elementary

Who is your hero - mom, dad, grandpa, your teacher, neighbor, or a leader you know? Pick a person who you admire and dress like them for the day. Show off your pride for that person.

19

Nov 19

11:00 AM to 12:00 PM

4th/5th Grade Girls Red Team vs. Hicks 1

Location:

Wayne Memorial High School Alumni Arena

Calendar:

Wildwood Elementary

11:00 AM to 12:00 PM

4th/5th Grade Girls White Team vs. Hicks

Calendar:

Wildwood Elementary

20
21
22
23

Nov 23

1/2 Day - 12:20 Dismissal

Calendar:

Wildwood Elementary

Spirit Day - Pajama Day

Calendar:

Wildwood Elementary

24

Nov 24

No School

Calendar:

Wildwood Elementary

25

Nov 25

No School

Calendar:

Wildwood Elementary

26
27
28
29
30
Spirit Day - Disney/Favorite Character

Calendar:

Wildwood Elementary

4th/5th Grade Girls Red Team vs. Hicks 2

Time:

11:00 AM to 12:00 PM

Location:

John Glenn High School Gym 1

Calendar:

Wildwood Elementary

4th/5th Grade Girls White Team vs. Hicks 2

Time:

11:00 AM to 12:00 PM

Location:

John Glenn High School Gym 3

Calendar:

Wildwood Elementary

Holiday Shoppe in Library

Calendar:

Wildwood Elementary

1/2 Day Students; PM Conferences

Calendar:

Wildwood Elementary
Website Accessibility
Website Accessibility Policy
Wayne-Westland Community Schools ("District") is committed to ensuring accessibility of its website for students, parents, employees, and members of the public. All pages on the District's website will conform to the W3C WAI's Web Content Accessibility Guidelines (WCAG) 2.0, Level AA conformance, or updated equivalents of those guidelines. The District will continue to test future releases/updates of its website and remains committed to maintaining its compliance and serving the widest possible audience. To this end, the District will perform periodic accessibility audits of its website.

Please report any concerns on the Accessibility Concerns page.

Web Accessibility Coordinator:
Scott Mastenbrook
734 419-2009
MastenbrookS@wwcsd.net