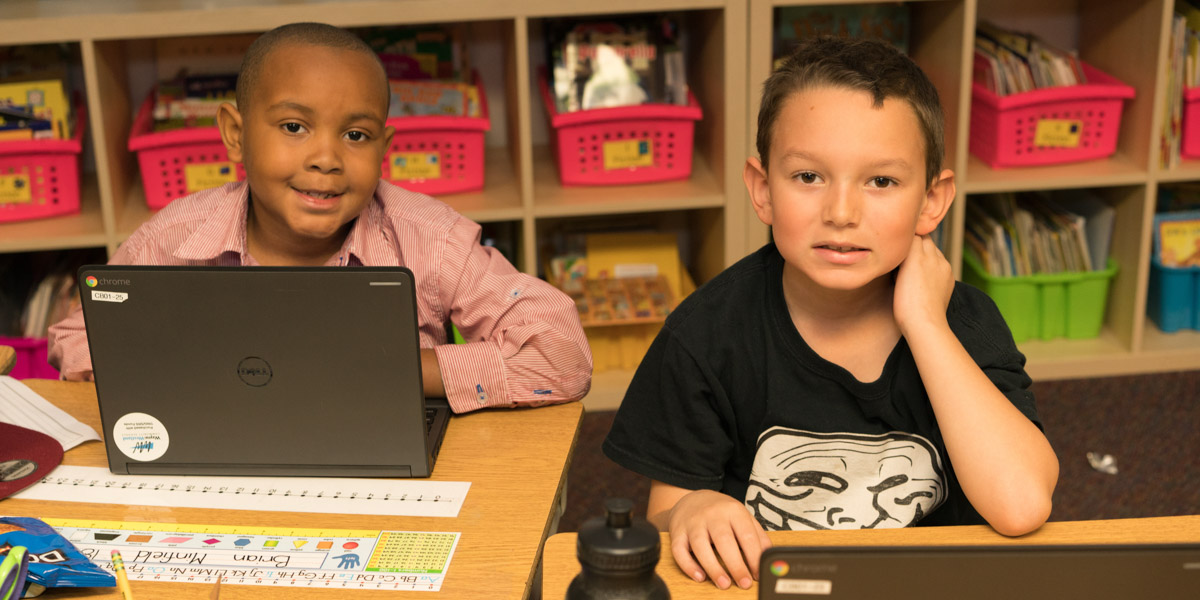 Welcome To

Wildwood Elementary
Enroll Today!
Ready to Enroll?
Visit our Enroll Today page now for information on the Enrollment Process, What Schools your Child/ren will attend, What to Bring, as well as other important information and enrollment Quick Links.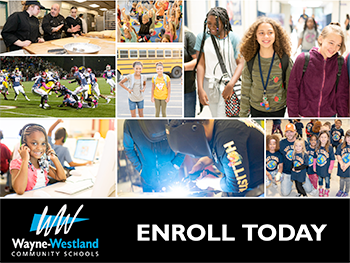 Mission Statement
Mission Statement
Learning and Leading for Life
Vision
As you enter Wildwood Elementary you become a member of our family. At Wildwood we share in each others accomplishments, failures, happiness and frustrations. We laugh together, lean together, love together, and live together.
The Wildwood family strives to maintain the values of honesty, responsibility, respect, hard work, and a sense of pride in a safe environment.
The Wildwood family will meet the high expectations of the 21st century by developing successful, life-long learners and productive members making a positive difference in the community.
The Wildwood think tank is a place where home and school relationships flourish. We welcome you to join us as we stay on the cutting edge of research and technology.
Wildwood envisions ourselves as a model school. As a family we are dedicated to learning at all levels. Every member feels valued and ideas are shared. At Wildwood we invite you to join our family and help make a difference. Learning for all whatever it takes!
---
Wildwood Resources
Wildwood Elementary Forms, Documents & Links

Annual Education Reports


Wildwood Boundary Map


School Improvement Plan
School Supply List
School Supply List


Kindergarten


1st Grade


2nd Grade


3rd Grade


4th Grade
Important Forms, Documents & Links
WWCS

Forms, Documents & Links

Bus Transportation Routes - MISTAR


Bus Transportation Forms & Information


Champions Before & After School


District Handbook


Elementary Points of Pride


First Weeks of School Handbook


Non-Discrimination Policy


PaySchools


Update Registration for Current Students


Volunteer Information & ICHAT Form
Points of Pride
Points of Pride

Achieved school-wide NWEA reading goal!
PTO purchased 30 Chromebook laptops for students. This allowed us to have 1 class set of laptops for every grade level.
Our PTO sponsored Spring Carnival/Fundraiser was a huge community success. Community invested in our students and we raised $10,600.00.
Watch D.O.G.S. (Dads of Great Students) continue to volunteer to support our students and teachers all year long.
Earned an award for being a green school by the city of Westland.
Collected donations for 5 different charities by grade level over the holiday season for such charities as the Humane Society, Gleaners Food Bank, the Westland Library, and others!
100% of our teachers utilize Compass Learning Odyssey, a web-based learning tool that provides a personalized learning path for each student.
Our student leadership team, the Wildwood Flashlight Team, records a Wolf Talk morning announcements news show that broadcasts every day for our entire school.
Teachers invested in differentiating instruction through the use of new and innovative programs such as Literacy Footprints.
We have Student of the Month assemblies
Our teachers are invested in differentiating instruction through the use of new and innovative programs such as Literacy Footprints.
November 12, 2020
Hotspot Locations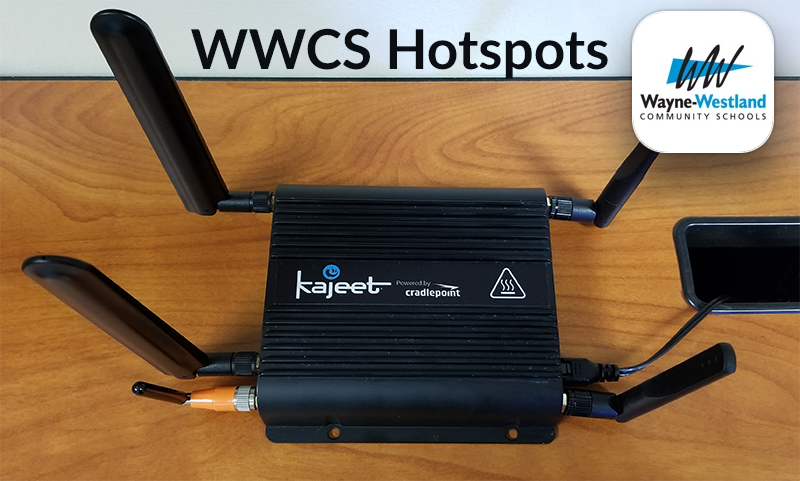 UPDATE: Change to WWCS Hotspots (formerly Bus Hotspots)
The Wayne-Westland Community Schools buses equipped with wifi have been replaced by wifi units located inside clubhouses, management offices and homes in the same areas as the buses were stationed.
Here is a list of current locations:
Salvation Army (Westland)
Please also note, there are other hotspot locations around the Wayne-Westland area. Students can look to see if the
WWCS
Wifi
Signal is available in their area, even if it's not listed above.
If a Wayne-Westland Community Schools student is having wifi connectivity issue, please contact the Family Resource Center at 734-419-2709. They have a limited supply of personal hotspots that will connect to District devices that have been issued to WWCS students.
Weekly eBlasts

View Archives
Return to In-Person Safety Videos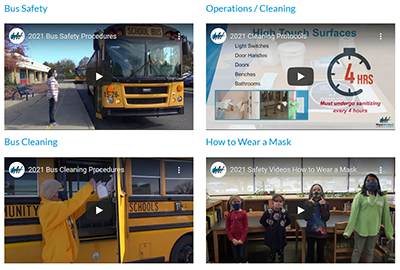 Return to In-Person Safety Vids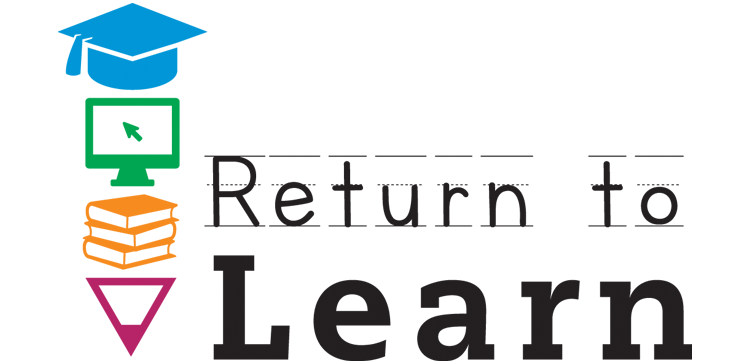 Return to Learn Updates
Questions regarding WWCS Return to Learn plans? Email Us.


Childcare FAQs


2021 In-Person Learning Parent Handbook


Visit Our OK2SAY Page

Contact Us
Wildwood Elementary
500 N. Wildwood
Westland, MI 48185



Phone: 734-419-2790
Fax: 734-595-2579
Attendance Line: 734-419-2799
Student Hours
Full Day: 9:10 am - 4:00 pm
AM Half Day: 9:10 am - 12:20 pm
Wildwood Calendar
Wildwood Calendar

Previous

May

2021

Next

S
M
T
W
T
F
S
1
2
3

May 3

Educator Appreciation Week

Calendar:

Wildwood Elementary

4

May 4

Educator Appreciation Week

Calendar:

Wildwood Elementary

Pick Your Perfect Name Day

Calendar:

Wildwood Elementary

Have you ever wished your could change your name? Today is your chance. Make a name tag with your new and improved name and wear it for the day. Names could be funny - Rubber Ducky Pondmeister; dramatic - Light Master 3000; movie inspired - Bilbo Baggins or Superman; or fanciful - Rainbow Unicorn Girl

5

May 5

Educator Appreciation Week

Calendar:

Wildwood Elementary

12:10 PM to 12:40 PM

Student Lunch with Mrs. Nadolski - Building Healthy Communities

Calendar:

Wildwood Elementary

Join the Google Classroom with the code: bdbjpeg

Join with the Meet link:

https://meet.google.com/lookup/axo5ujrfdo

This is open to all K-5 Wildwood students.

Each week Mrs. Nadolski will eat lunch with students via the Meets link, talk about healthy eating, read a story, and practice healthy exercise practices.

6

May 6

Educator Appreciation Week

Calendar:

Wildwood Elementary

Community Financial Credit Union Deposit Day

Calendar:

Wildwood Elementary

7

May 7

Educator Appreciation Week

Calendar:

Wildwood Elementary

Pick Your Perfect Name Day

Calendar:

Wildwood Elementary

8
9
10

May 10

3rd & 4th Grade M-Step - ELA & Math

Calendar:

Wildwood Elementary

11

May 11

3rd & 4th Grade M-Step - ELA & Math

Calendar:

Wildwood Elementary

Cohort A Spirit Day - Hat Day

Calendar:

Wildwood Elementary

12

May 12

11:00 AM to 1:00 PM

Food Distribution

Calendar:

Wildwood Elementary

12:10 PM to 12:40 PM

Student Lunch with Mrs. Nadolski - Building Healthy Communities

Calendar:

Wildwood Elementary

Join the Google Classroom with the code: bdbjpeg

Join with the Meet link:

https://meet.google.com/lookup/axo5ujrfdo

This is open to all K-5 Wildwood students.

Each week Mrs. Nadolski will eat lunch with students via the Meets link, talk about healthy eating, read a story, and practice healthy exercise practices.

13

May 13

3rd & 4th Grade M-Step - ELA & Math

Calendar:

Wildwood Elementary

14

May 14

3rd & 4th Grade M-Step - ELA & Math

Calendar:

Wildwood Elementary

Cohort B Spirit Day - Hat Day

Calendar:

Wildwood Elementary

15
16
17

May 17

5th Grade M-Step - Science, Soc. Studies & Math

Calendar:

Wildwood Elementary

4:30 PM to 5:30 PM

PTO Meeting - Wildwood Library

Calendar:

Wildwood Elementary

7:00 PM to 8:00 PM

School Board Meeting

Calendar:

Wildwood Elementary

18

May 18

5th Grade M-Step - Science, Soc. Studies & Math

Calendar:

Wildwood Elementary

19

May 19

12:10 PM to 12:40 PM

Student Lunch with Mrs. Nadolski - Building Healthy Communities

Calendar:

Wildwood Elementary

Join the Google Classroom with the code: bdbjpeg

Join with the Meet link:

https://meet.google.com/lookup/axo5ujrfdo

This is open to all K-5 Wildwood students.

Each week Mrs. Nadolski will eat lunch with students via the Meets link, talk about healthy eating, read a story, and practice healthy exercise practices.

20

May 20

Community Financial Credit Union Deposit Day

Calendar:

Wildwood Elementary

5th Grade M-Step - Science, Soc. Studies & Math

Calendar:

Wildwood Elementary

21

May 21

5th Grade M-Step - Science, Soc. Studies & Math

Calendar:

Wildwood Elementary

22
23
24

May 24

5th Grade M-Step - ELA

Calendar:

Wildwood Elementary

Book Fair - BOGO

Calendar:

Wildwood Elementary

25

May 25

Book Fair - BOGO

Calendar:

Wildwood Elementary

26

May 26

Book Fair - BOGO

Calendar:

Wildwood Elementary

12:10 PM to 12:40 PM

Student Lunch with Mrs. Nadolski - Building Healthy Communities

Calendar:

Wildwood Elementary

Join the Google Classroom with the code: bdbjpeg

Join with the Meet link:

https://meet.google.com/lookup/axo5ujrfdo

This is open to all K-5 Wildwood students.

Each week Mrs. Nadolski will eat lunch with students via the Meets link, talk about healthy eating, read a story, and practice healthy exercise practices.

27

May 27

Book Fair - BOGO

Calendar:

Wildwood Elementary

5th Grade M-Step - ELA

Calendar:

Wildwood Elementary

28

May 28

Book Fair - BOGO

Calendar:

Wildwood Elementary

1/2 Day - 12:20 Dismissal

Calendar:

Wildwood Elementary

29
30
31

May 31

No School

Calendar:

Wildwood Elementary
3rd & 4th Grade M-Step - ELA & Math

Calendar:

Wildwood Elementary

Cohort A Spirit Day - Hat Day

Calendar:

Wildwood Elementary

Food Distribution

Time:

11:00 AM to 1:00 PM

Calendar:

Wildwood Elementary

Student Lunch with Mrs. Nadolski - Building Healthy Communities

Time:

12:10 PM to 12:40 PM

Calendar:

Wildwood Elementary

Join the Google Classroom with the code: bdbjpeg

Join with the Meet link:

https://meet.google.com/lookup/axo5ujrfdo

This is open to all K-5 Wildwood students.

Each week Mrs. Nadolski will eat lunch with students via the Meets link, talk about healthy eating, read a story, and practice healthy exercise practices.

3rd & 4th Grade M-Step - ELA & Math

Calendar:

Wildwood Elementary
Website Accessibility
Website Accessibility Policy
Wayne-Westland Community Schools ("District") is committed to ensuring accessibility of its website for students, parents, employees, and members of the public. All pages on the District's website will conform to the W3C WAI's Web Content Accessibility Guidelines (WCAG) 2.0, Level AA conformance, or updated equivalents of those guidelines. The District will continue to test future releases/updates of its website and remains committed to maintaining its compliance and serving the widest possible audience. To this end, the District will perform periodic accessibility audits of its website.

Please report any concerns on the Accessibility Concerns page.

Web Accessibility Coordinator:
Scott Mastenbrook
734 419-2009
MastenbrookS@wwcsd.net