Welcome To

Stevenson Middle School
Stevenson Resources

Order a Yearbook!


Transportation Bus Routes - Stevenson


Bus Transportation Forms & Information


First Weeks of School Handbook


District Handbook


Code of Conduct


Middle School Points of Pride


Family Handbook


Student Welcome Packet


Territory Map


School Improvement Plan


Annual Education Reports


Non-Discrimination Policy
Mission Statement & Points of Pride
Mission Statement
Stevenson Middle School is a place of meaningful relationships and mutual respect where every student experiences growth and takes responsibility for their learning, while growing one leader at a time.
Motto:
Leadership is doing what is right even when no one else is watching.
---
Points of Pride
The percentage of special education students making gains on this years NWEA were 63% in math, 81% in reading, 82% in Language Usage, and 79% in Science under the new special education program implemented and developed at Stevenson this year.
Discipline ODRs decreased by over 50% from last year to this due to numerous interventions in the classroom, restorative practices, and a focus on creating a positive climate and culture.
In a new social studies pilot class, at risk students raised NWEA scores up to 61 points in Reading due to a focus on implementing the curriculum with instructional strategies centered around improving reading skills.
The Stevenson store was developed and implemented through a pilot program in math that incorporated the core standards through the creation, development, implementation, and management of a school store.
30 students competed in the State History Day. One of our 7th-grade winners has her exhibit displayed in the Yankee Air Museum.
District Spelling Bee Champs!!!!
Battle of the Books Champions!!!
Every student who attended Solo & Ensemble medaled with a first or second division.
National Junior Honor Society students raised over $5000 for charities this year.
The Cost of Educating a Student
March 11, 2019
NEWA Celebration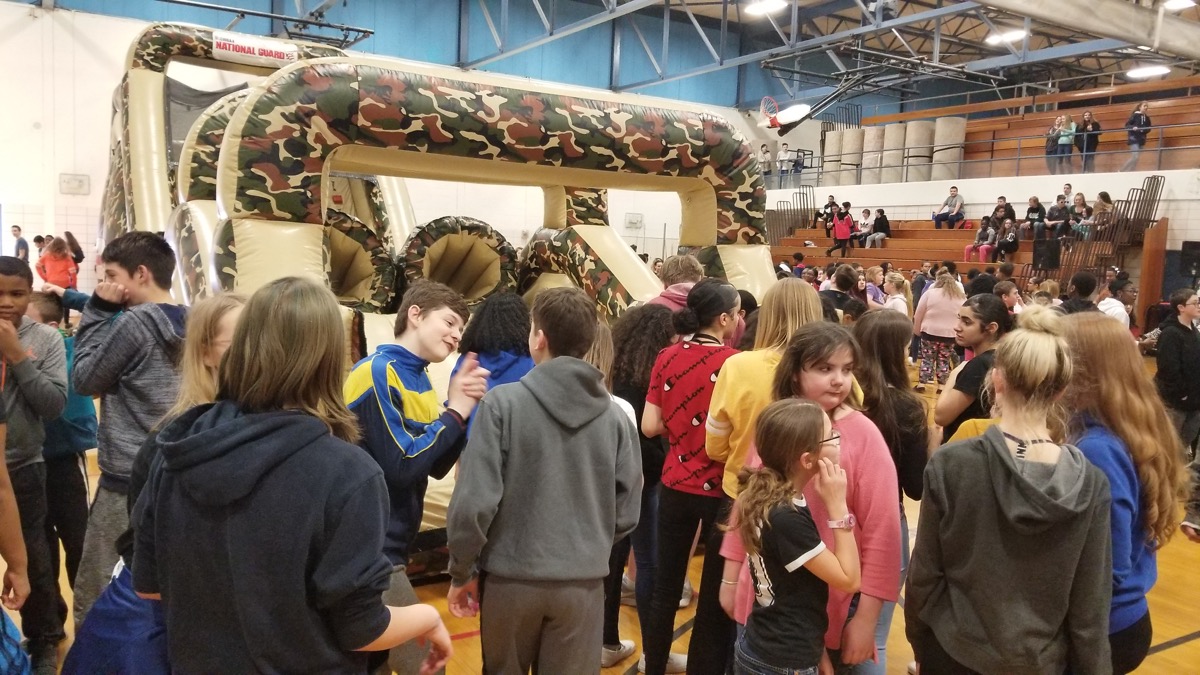 View all images from this event!
On March 8th, Stevenson Middle School celebrated their student's NWEA score success with an indoor field day and a prize raffle.  A chapter of The National Guard supplied blow up games for football, baseball and obstacle course and the school hired a DJ.  Any student that met their growth goal was entered into a raffle for many prizes including Principal for the Day, Air Time gift certificates and many other fun options around the City of Westland
February 14, 2019
Microsoft Field Trip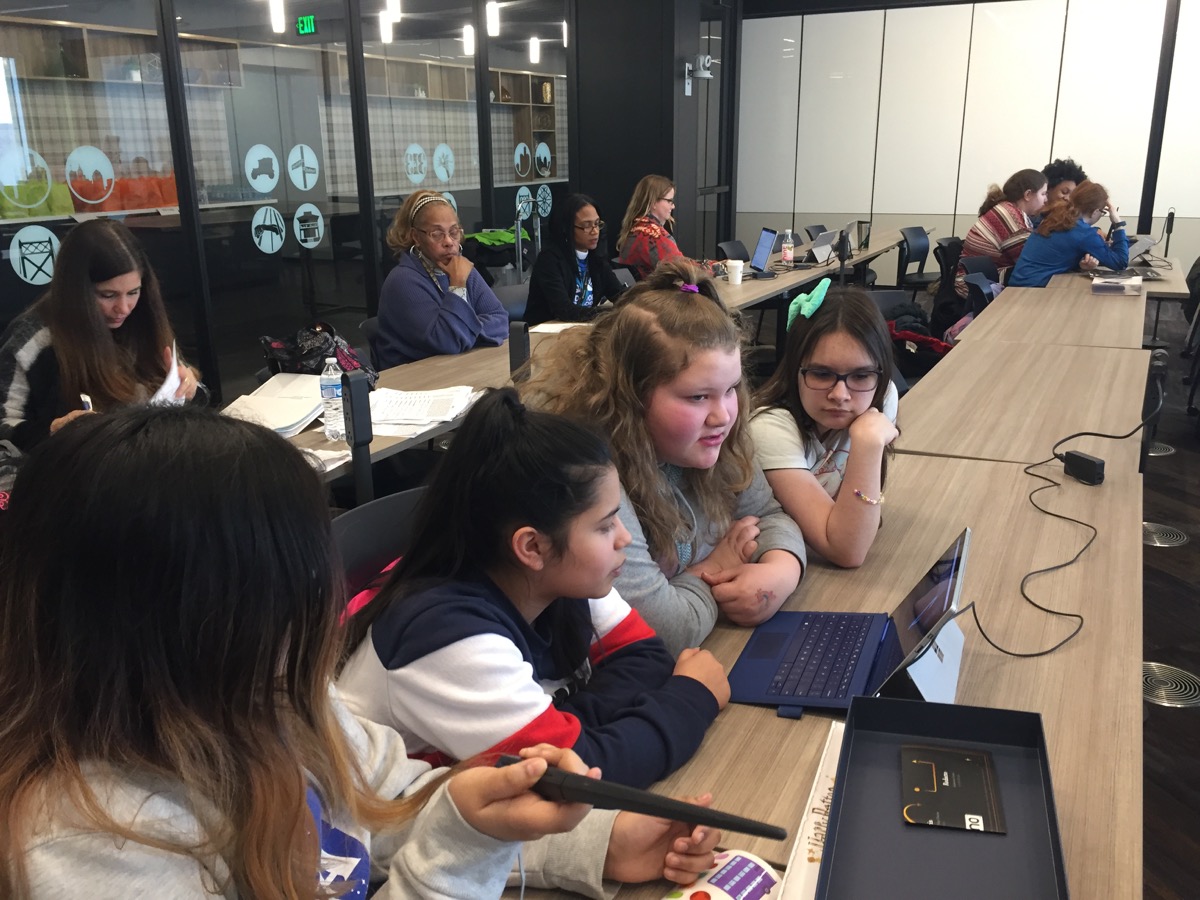 View all photos from this event!
On February 13th the Girls from the Get It Girls Club at Stevenson went with Ms. McComb to the Microsoft Offices in the Detroit Compuware building. This field trip was provided by the Michigan Council of Women and Technology (MCWT) who works with Ms. McComb and her students weekly on Coding Robotics and Women Speakers. The goal of this program is to provide girls with opportunities in technology with the hope to get more girls to consider careers in technology. During this trip the girls listened to a speaker panel from women with careers in Microsoft, they got to do a coding activity with Harry Potter software and wands, and they were able to tour the Microsoft offices.
February 12, 2019
We Need Student Input
Attention 6-12 grade students. We need your help in planning for the future of Wayne-Westland Community Schools.


Please share your thoughts with us in this survey
Attendance: 734-419-2370
Counseling: 734-419-2355
Student Hours: Full Day: 7:50 am - 2:40 pm
AM Half Day: 7:50 am - 11:00 am
Stevenson Calendar
Stevenson Calendar

‹

March

2019

›

S
M
T
W
T
F
S
1
2
3
4

Mar 4

4:00 PM to 5:00 PM

Girls BB vs Meads Mill

Calendar:

Stevenson Middle School

5
6

Mar 6

3:30 PM to 4:30 PM

Wrestling vs Franklin

Calendar:

Stevenson Middle School

7

Mar 7

3:30 PM to 4:30 PM

Girls BB @ Franklin

Calendar:

Stevenson Middle School

8

Mar 8

12:47 PM to 2:40 PM

NWEA Field Day (tentatively)

Calendar:

Stevenson Middle School

9
10
11
12

Mar 12

6:00 PM to 7:30 PM

NJHS Induction Ceremony

Calendar:

Stevenson Middle School

13
14

Mar 14

7:00 PM to 8:00 PM

Community Redesign Forum

Calendar:

Stevenson Middle School

15
16
17
18

Mar 18

Spring Picture Day

Calendar:

Stevenson Middle School

19
20
21
22

Mar 22

1/2 Day-Middle School

Calendar:

Stevenson Middle School

This event has a Google Hangouts video call. Join: https://plus.google.com/hangouts/_/wwcsd.net/1-2-day-middle?hceid=d3djc2QubmV0X3N1bXUydDRwbjNnM3NzdXE1aHVzdm81OTlvQGdyb3VwLmNhbGVuZGFyLmdvb2dsZS5jb20.18genfo3pv6hrcot5v9kcqoh61&hs=121

23
24
25
26

Mar 26

9:30 AM to 10:30 AM

Coffee with Principal

Calendar:

Stevenson Middle School

6:00 PM to 7:00 PM

Coffee with Principal

Calendar:

Stevenson Middle School

27

Mar 27

Group Photo Day

Calendar:

Stevenson Middle School

Group Photo Day

Calendar:

Stevenson Middle School

6:00 PM to 7:30 PM

Celebrate Wayne @ Stockmeyer Auditorium

Calendar:

Stevenson Middle School

28
29
30
31
1/2 Day-Middle School

Calendar:

Stevenson Middle School

This event has a Google Hangouts video call. Join: https://plus.google.com/hangouts/_/wwcsd.net/1-2-day-middle?hceid=d3djc2QubmV0X3N1bXUydDRwbjNnM3NzdXE1aHVzdm81OTlvQGdyb3VwLmNhbGVuZGFyLmdvb2dsZS5jb20.18genfo3pv6hrcot5v9kcqoh61&hs=121

Coffee with Principal

Time:

9:30 AM to 10:30 AM

Calendar:

Stevenson Middle School

Coffee with Principal

Calendar:

Stevenson Middle School

Group Photo Day

Calendar:

Stevenson Middle School

Group Photo Day

Calendar:

Stevenson Middle School
Now Hiring Substitute Bus Drivers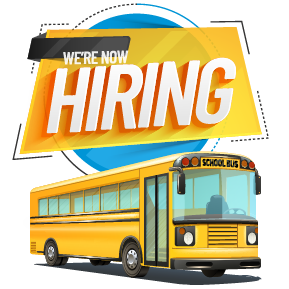 Now Hiring Substitute bus drivers
Part-time hours
$14 per hour