Welcome To Stevenson
Middle School
Enroll Today!
Ready to Enroll?
Visit our Enroll Today page now for information on the Enrollment Process, What Schools your Child/ren will attend, What to Bring, as well as other important information and enrollment Quick Links.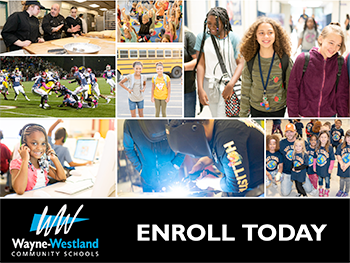 Current Schedule
Click the image or link below for detailed PDF with links to specific teacher schedules.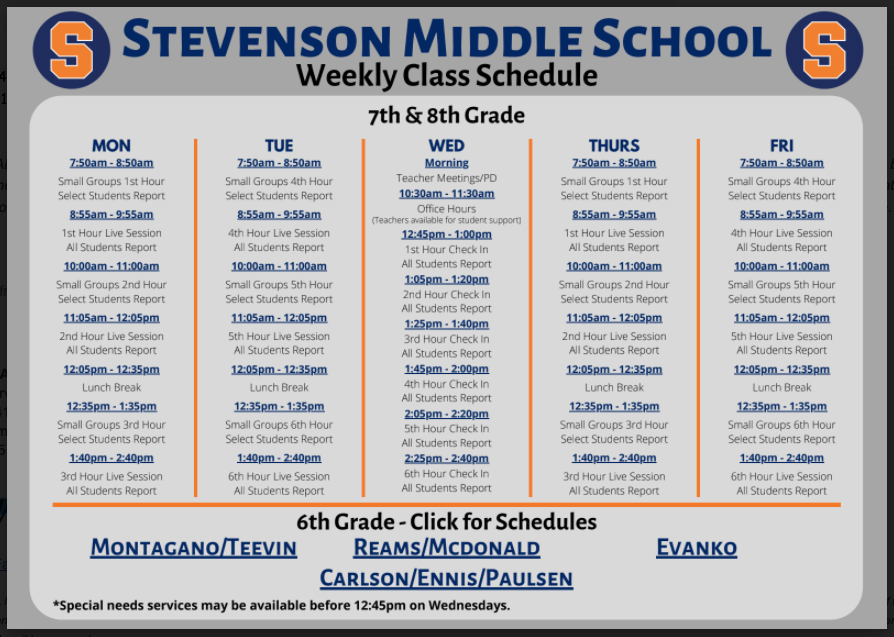 SMS Distance Learning Schedule
Return to In-Person Learning Beginning March 1, 2021

Return to Learn SMS Building Plan
When we return to In-Person learning, the following will be our Hybrid Schedule.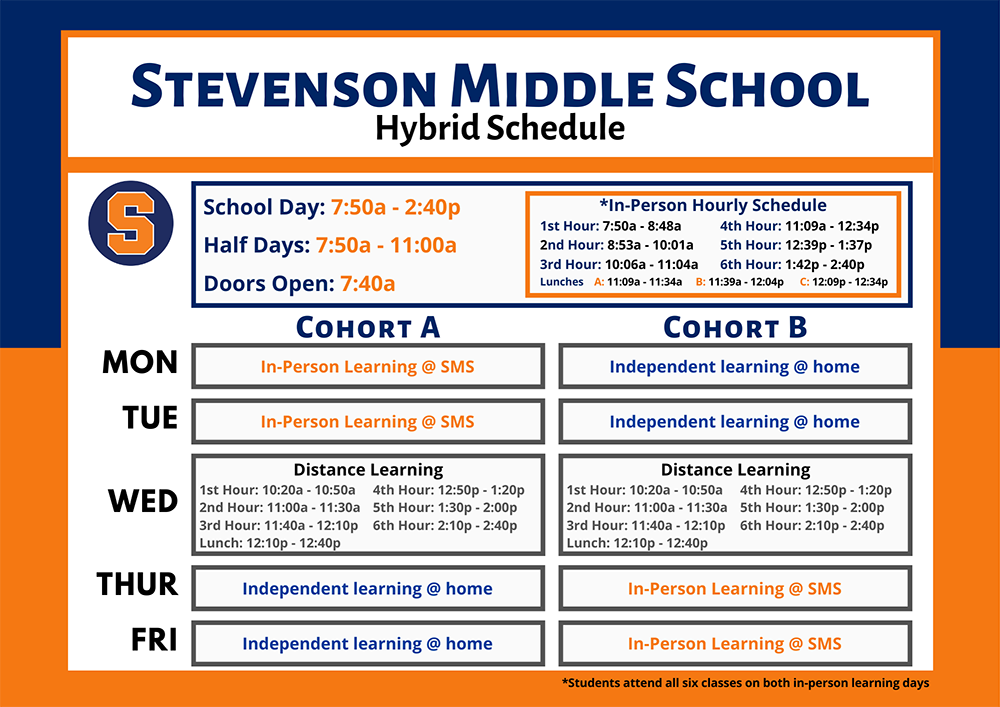 Stevenson Middle School Hybrid Schedule
Mission Statement
Mission Statement
Stevenson Middle School is a place of meaningful relationships and mutual respect where every student experiences growth and takes responsibility for their learning, while growing one leader at a time.
Motto:
Leadership is doing what is right even when no one else is watching.
---
Stevenson Resources
Stevenson Middle School Forms, Documents & Links


Annual Education Reports


EMU Bright Futures - Stevenson


Family Handbook


Letter from Mrs. Doman


Order a Yearbook!


Stevenson Boundary Map


School Improvement Plan
Important Forms, Documents & Links
WWCS

Forms, Documents & Links

2020-2021 Middle School Course Description Guide


Bus Transportation Routes - MISTAR


Bus Transportation Forms & Information


Champions Before & After School


District Handbook


First Weeks of School Handbook


Middle School Points of Pride


Non-Discrimination Policy


PaySchools


Update Registration for Current Students


Volunteer Information & ICHAT Form
Points of Pride
Points of Pride
The percentage of special education students making gains on this years NWEA were 63% in math, 81% in reading, 82% in Language Usage, and 79% in Science under the new special education program implemented and developed at Stevenson this year.
Discipline ODRs decreased by over 50% from last year to this due to numerous interventions in the classroom, restorative practices, and a focus on creating a positive climate and culture.
In a new social studies pilot class, at risk students raised NWEA scores up to 61 points in Reading due to a focus on implementing the curriculum with instructional strategies centered around improving reading skills.
The Stevenson store was developed and implemented through a pilot program in math that incorporated the core standards through the creation, development, implementation, and management of a school store.
30 students competed in the State History Day. One of our 7th-grade winners has her exhibit displayed in the Yankee Air Museum.
District Spelling Bee Champs!!!!
Battle of the Books Champions!!!
Every student who attended Solo & Ensemble medaled with a first or second division.
National Junior Honor Society students raised over $5000 for charities this year.
Stevenson Latest News

View Archives
May 7, 2021
Summer Program Registration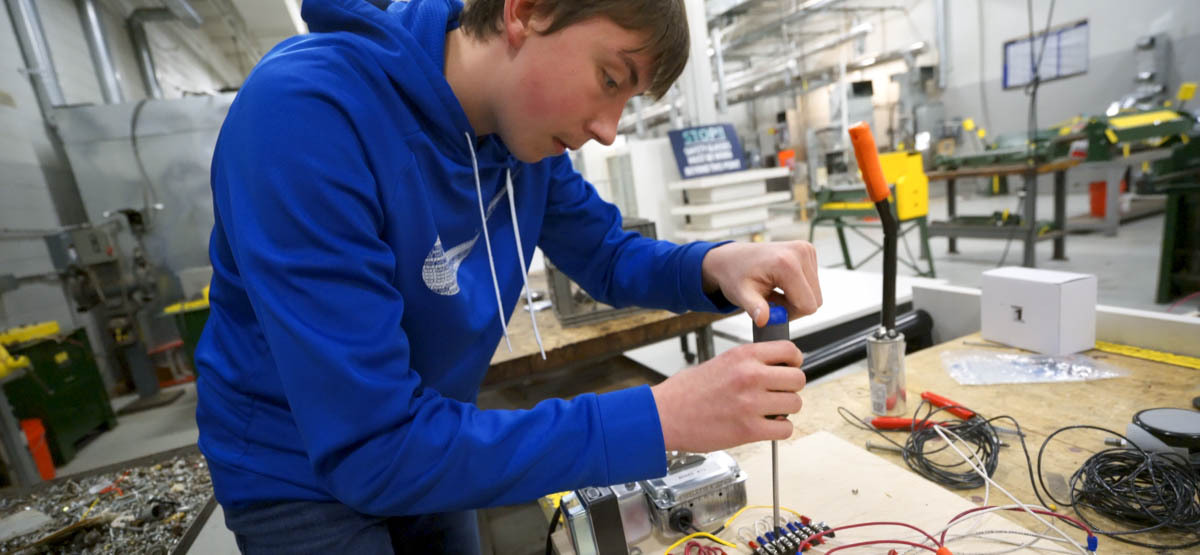 Wayne-Westland Community Schools is offering our K-12 students free academic and enrichment programs this summer. Register your student today. https://buff.ly/3hbJvAa
May 5, 2021
Middle School NFL Flag Games and Schedule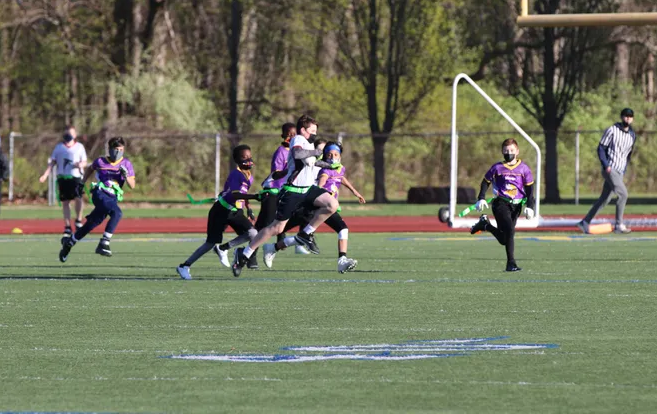 The Middle School NFL Flag Games will be played Friday evenings through June 18 at either John Glenn or Wayne Memorial high schools. Cheer on Adams, Franklin and Stevenson teams May 7th at John Glenn High School at 7:30 p.m. and 8:30 p.m.
Other games this season include:
May 14 at Wayne Memorial High School (football stadium)
May 21 at John Glenn High School (football stadium)
June 4 at Wayne Memorial High School (soccer field)
June 11 at Wayne Memorial High School (soccer field)
June 18 at Wayne Memorial High School Championship games (soccer field)

Please come out and support our students. We will be launching a Elementary NFL Flag League this coming fall. We are the only school district in Michigan to have this partnership with NFL Flag. I want to thank our Elementary/Middle School AD's and administrators for making this happen. As well as Mr. Tocco and Ms. Mitter for doing all of the work behind the scenes over the last few months and bringing this to fruition. It was great seeing the kids outside having fun.

Article featured in Hometown Life: Wayne-Westland kicks off Friday night football program for middle schools
April 27, 2021
Thank You Parkside Dental Team!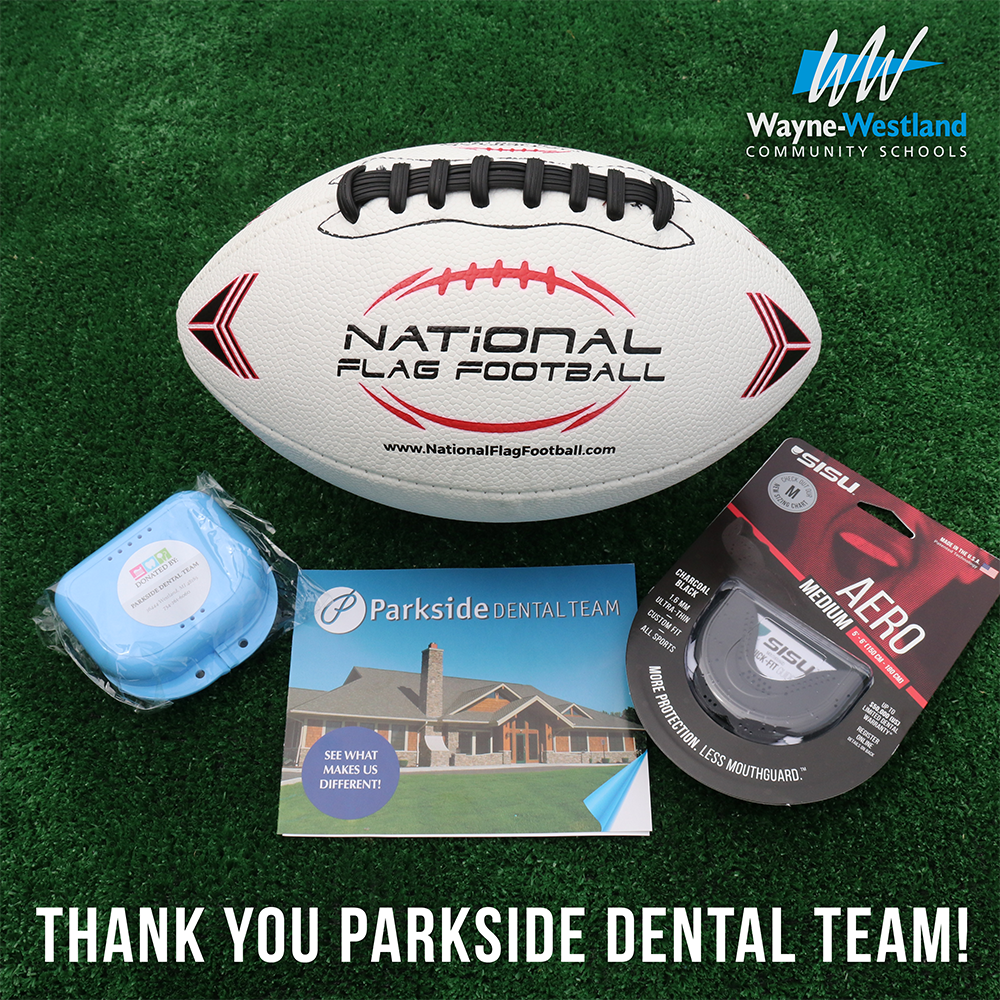 The District has partnered with NFL Flag Football to offer our middle school students a free athletic opportunity! Thank you to Dr. Seir and his partners at Parkside Dental in Westland for generously donating mouthguards for all of our flag football athletes.
Come out and support our students under the Friday Night Lights! Games start April 30 at Wayne Memorial High School at 6:30pm. Locations will rotate between John Glenn and Wayne Memorial High School.
Flag Football Schedule:
April 30: Wayne
May 7: John Glenn
May 14: Wayne
May 21: John Glenn
* No game May 28 due to holiday
June 4: Wayne on soccer field
June 11: Wayne on soccer field
June 18: Wayne on soccer field (Championship Game)
April 7, 2021
Pandemic EBT Program Information

Pandemic-EBT (P-EBT)
P-EBT provides supplemental food assistance benefits to students who have temporarily lost access to free or reduced-price school meals due to the COVID-19 pandemic. The goal of the program is to make sure no child goes hungry by missing out on school meals.
The Michigan Department of Health and Human Services (MDHHS) and Michigan Department of Education (MDE) partnered during the 2019-2020 school year to provide these critical benefits to over 900,000 students. We are excited to be partnering again for the 2020-2021 school year to provide these benefits to students to help reduce food insecurity.
Links to more information:

MDHHS Pandemic EBT Program


Parent/Guardian FAQs


Reconsideration Form for Student PEBT Benefits
February 26, 2021
Welcome to the WWCS Mindful Moment Room
Check out this virtual "Mindful Moment Room", developed by the District's Mental Health Taskforce. It focuses on self-care and mindful resources and activities for students, staff and families. It was developed from similar rooms created by our staff for students. This Mindful Moment Room has information on Meditation, Yoga, relaxing music, photos and videos, recipes, and more.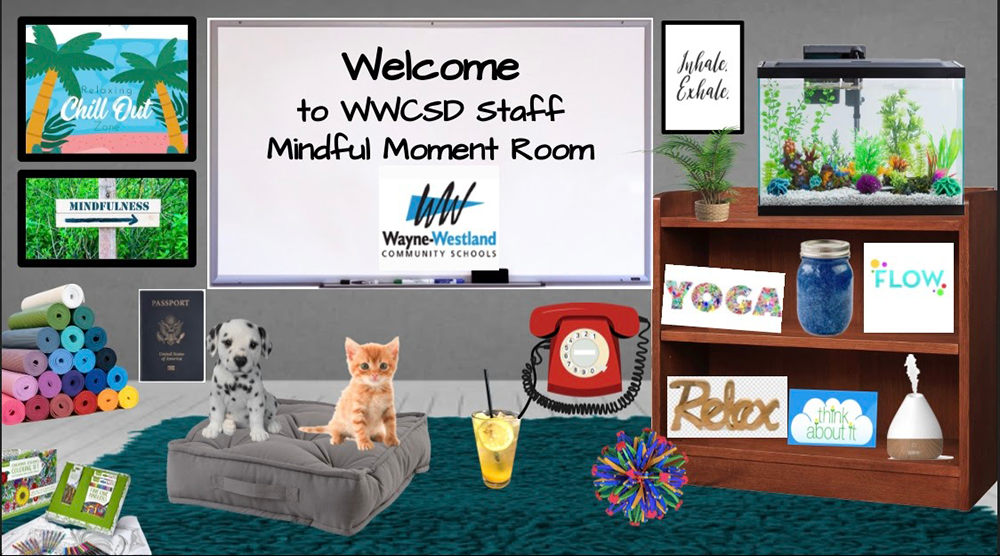 Welcome to the WWCS Mindful Moment Room
November 12, 2020
Hotspot Locations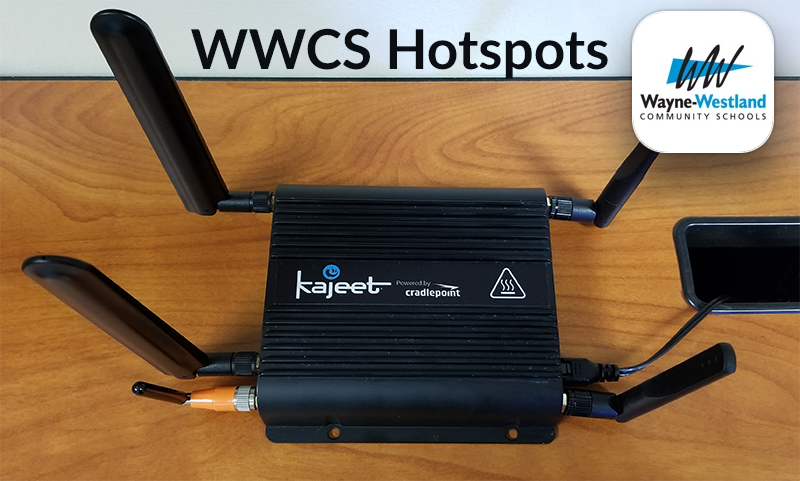 UPDATE: Change to WWCS Hotspots (formerly Bus Hotspots)
The Wayne-Westland Community Schools buses equipped with wifi have been replaced by wifi units located inside clubhouses, management offices and homes in the same areas as the buses were stationed.
Here is a list of current locations:
Salvation Army (Westland)
Please also note, there are other hotspot locations around the Wayne-Westland area. Students can look to see if the
WWCS
Wifi
Signal is available in their area, even if it's not listed above.
If a Wayne-Westland Community Schools student is having wifi connectivity issue, please contact the Family Resource Center at 734-419-2709. They have a limited supply of personal hotspots that will connect to District devices that have been issued to WWCS students.
Return to In-Person Safety Videos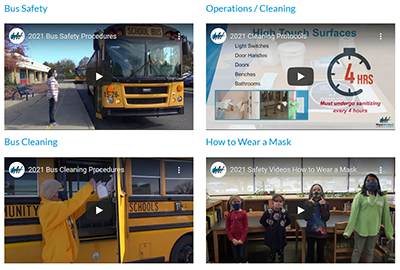 Return to In-Person Safety Vids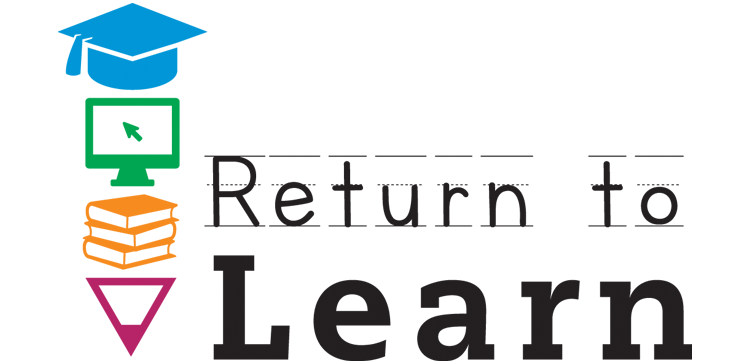 Return to Learn Updates
Questions regarding WWCS Return to Learn plans? Email Us.


Childcare FAQs


2021 In-Person Learning Parent Handbook


Visit Our OK2SAY Page

Contact Us
Stevenson Middle School
38501 Palmer
Westland, MI 48186



Phone: 734-419-2350
Fax: 734-595-2692
Counseling: 734-419-2355
Attendance Line: 734-419-2370
Student Hours
Full Day: 7:50 am - 2:40 pm
AM Half Day: 7:50 am - 11:00 am
Stevenson Calendar
Stevenson Calendar

Previous

May

2021

Next

S
M
T
W
T
F
S
1
2
3

May 3

3:30 PM

Track Meet @ Adams MS

Calendar:

Stevenson Middle School

4
5
6
7
8
9
10

May 10

3:30 PM

Girls Soccer vs. Adams

Location:

Stevenson Middle School

Calendar:

Stevenson Middle School

11
12
13

May 13

4:00 PM

Home Track Meet vs. Frost MS

Calendar:

Stevenson Middle School

4:30 PM

Girls Soccer @ Franklin MS

Location:

Franklin Middle School

Calendar:

Stevenson Middle School

14
15
16
17

May 17

3:30 PM

Girls Soccer @ Adams

Location:

Adams Middle School

Calendar:

Stevenson Middle School

18
19

May 19

4:00 PM

Away Track Meet vs. Emerson MS

Location:

Emerson MS Track

Calendar:

Stevenson Middle School

20
21
22
23
24
25
26
27
28

May 28

Half Day

Calendar:

Stevenson Middle School

PM K-12 Planning

Calendar:

Stevenson Middle School

29
30
31

May 31

Memorial Day Recess

Calendar:

Stevenson Middle School
Home Track Meet vs. Frost MS

Calendar:

Stevenson Middle School

Girls Soccer @ Franklin MS

Location:

Franklin Middle School

Calendar:

Stevenson Middle School

Girls Soccer @ Adams

Location:

Adams Middle School

Calendar:

Stevenson Middle School

Away Track Meet vs. Emerson MS

Location:

Emerson MS Track

Calendar:

Stevenson Middle School

Half Day

Calendar:

Stevenson Middle School
Website Accessibility
Website Accessibility Policy
Wayne-Westland Community Schools ("District") is committed to ensuring accessibility of its website for students, parents, employees, and members of the public. All pages on the District's website will conform to the W3C WAI's Web Content Accessibility Guidelines (WCAG) 2.0, Level AA conformance, or updated equivalents of those guidelines. The District will continue to test future releases/updates of its website and remains committed to maintaining its compliance and serving the widest possible audience. To this end, the District will perform periodic accessibility audits of its website.

Please report any concerns on the Accessibility Concerns page.

Web Accessibility Coordinator:
Scott Mastenbrook
734 419-2009
MastenbrookS@wwcsd.net