November 23, 2022
October GEM Award Winner - Angela Ritchie
Angie demonstrated her dedication to the welfare of others when she came to the aid of a colleague during a life-threatening crisis earlier this school year.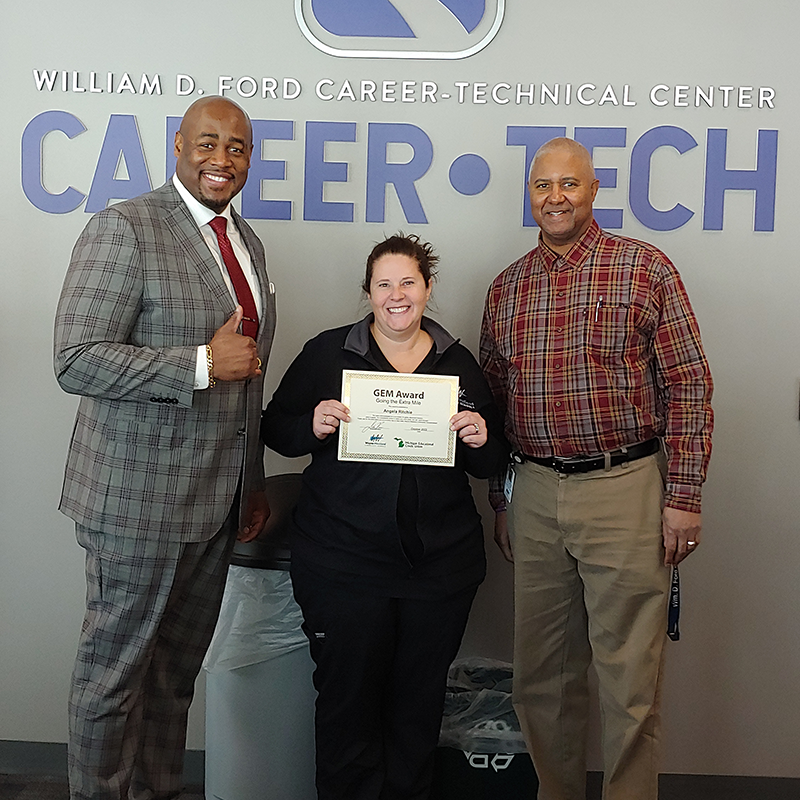 Angela Ritchie, William D. Ford Career Tech Center
I enjoy building relationships with my students and watching them grow into compassionate and competent healthcare professionals. The medical field needs new talent and passionate young adults to take care of future generations.
William D. Ford Career Tech Center Principal JaCinda Sumara's statement about Angela Ritchie
Angie is AMAZING! She is intelligent, purpose driven and kind hearted. She is a natural teacher, creating a classroom climate and culture that is welcoming and engaging to all. Her positive energy and joy for life is beyond measure. FordCTC is fortunate to have her on our team!