November 13, 2023
Care Solace Article - World Kindness Day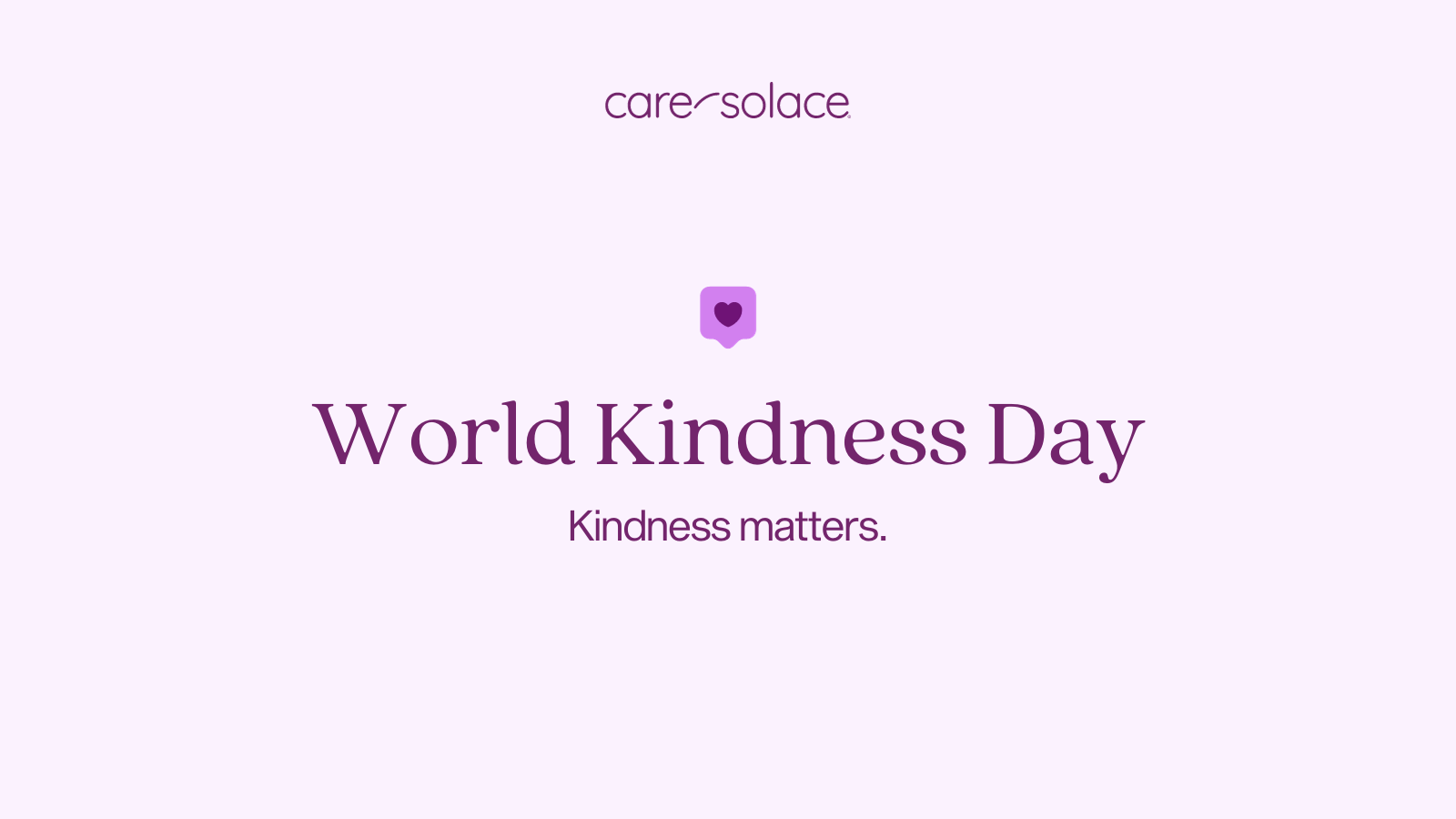 World Kindness Day on November 13 is a day to recognize the importance of being kind to each other, ourselves, and the world. On this day, participants celebrate and promote good deeds and pledge to acts of kindness.
Generosity is contagious and increases our happiness. In fact, in 2010, the Harvard Business School surveyed 136 countries and found people who gave to others were the happiest. Even just one act of kindness can turn someone's day around and build a stronger community of healing and positivity. Here are ways you can join us for World Kindness Day:
Share your pledge to acts of kindness on social media and use the hashtags #

worldkindnessday

and #

makekindnessthenorm

.
Check out the Random Acts of Kindness Foundation for ideas on how to incorporate kindness into your everyday life.
Some of us are already taking steps to find professional help with our well-being, and perhaps you or a loved one should too. If you or a family member would like help finding a mental health care provider, use Care Solace, a complimentary and confidential coordination service provided by Wayne-Westland Community School District:
Call 888-515-0595. Multilingual support is available 24/7/365.
Visit caresolace.com/

wwcsd

and either search on your own OR click "Book Appointment" for assistance by video chat, email, or phone.
Let's text a friend we haven't spoken to in a while, treat someone (or ourselves) to a cup of coffee, and be an empathetic and encouraging ear to others as we close out 2023.