November 23, 2022
October GEM Award Winner - Ryan Green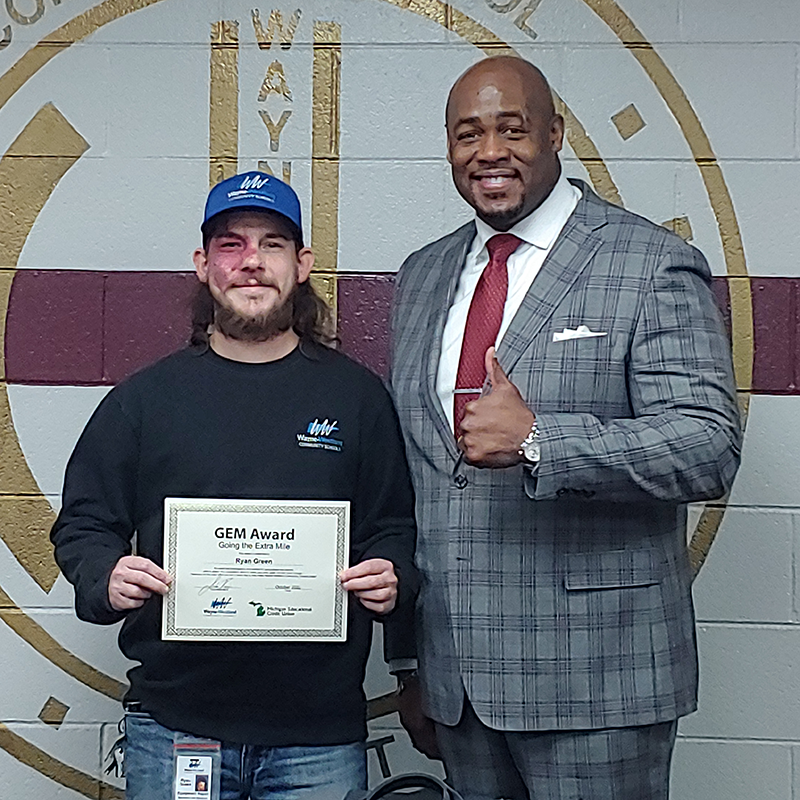 Ryan Green, B&G Equipment Repair
I enjoy working within my community and seeing our students grow to become the future of our country.
B&G Executive Director Tony Spisak's statement about Ryan Green
Ryan Green is a product of Wayne-Westland Community Schools. He's a graduate of John Glenn high school. After high school we hired him as a C-1 afternoon custodian and he was promoted quickly up to a head custodian. In April of 2021 he joined the maintenance staff as a technician in the equipment repair department where he is currently working under the direction of Justin Monit. Ryan is a fast learner and is doing a wonderful job in the maintenance department. He is very respectful and a quick study. We are very pleased with his work ethic and his positive nature.