September 14, 2023
Care Solace Article - National Hispanic American Heritage Month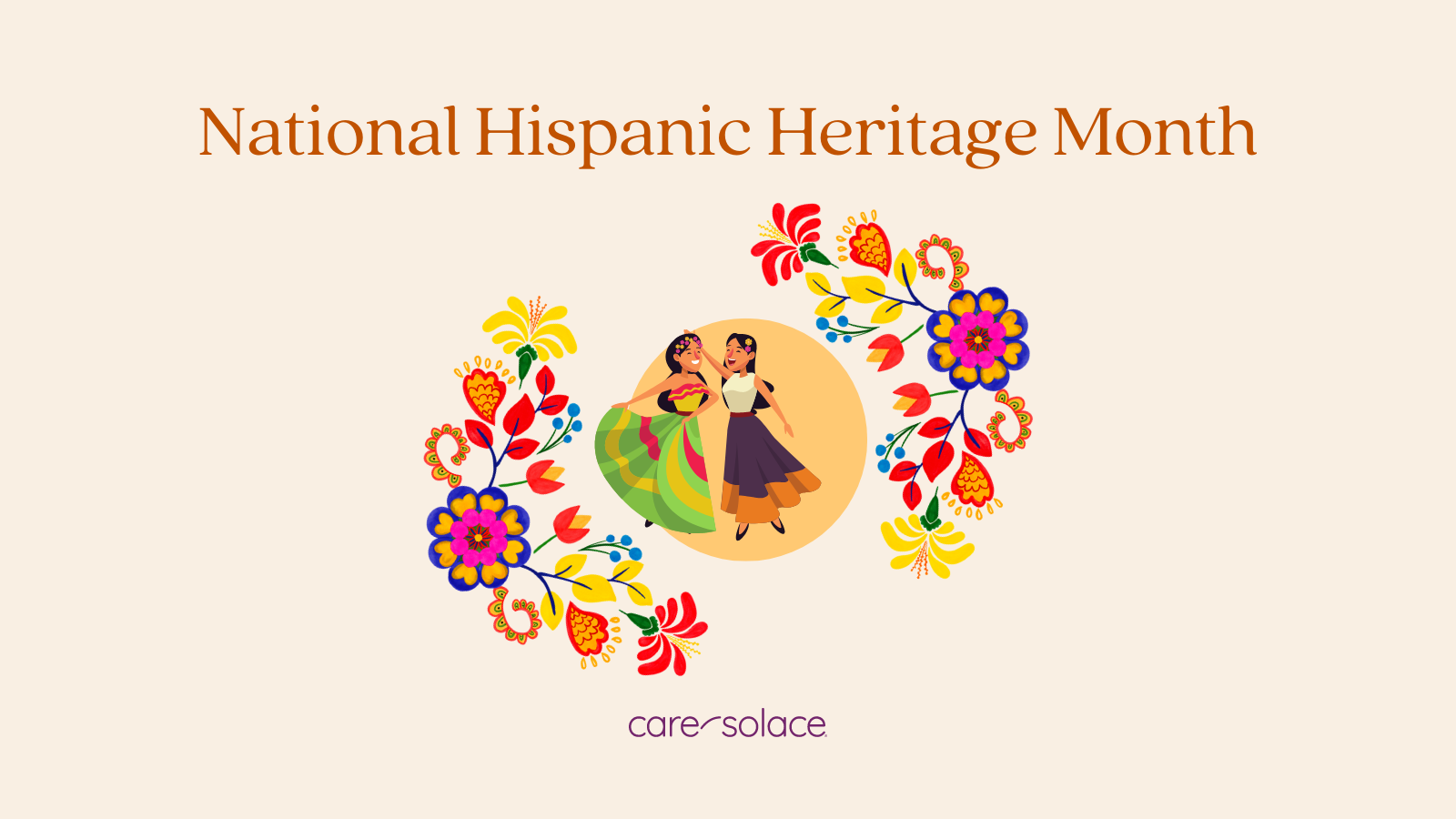 September 15 to October 15 celebrates National Hispanic American Heritage Month, which honors Hispanic and Latino Americans' unique cultures and contributions.
Hispanic Heritage was first celebrated in 1968 and extended to the month of September 15 to October 15 in 1988. The celebration has been a time to share history, celebrate heritage, and honor the accomplishments of Hispanic and Latino Americans past and present. National Hispanic American Heritage Month also celebrates the independence days of several Latin American countries, including Costa Rica, El Salvador, Guatemala, Honduras, and Nicaragua on September 15th, Mexico on September 16th, and Chile on September 18th as well as other holidays that recognize Hispanic contributions such as Virgin Islands-Puerto Rico Friendship Day.
This year it is important to acknowledge that Hispanic and Latino American Communities are disproportionately impacted by racism, bias, and other discrimination that exacerbates existing disparities in our society and take a toll on the well-being of communities of color. National Hispanic Heritage Month is a good opportunity to bring awareness to mental health and encourage seeking help. It takes strength to acknowledge our challenges, talk about mental health, and support each other in seeking help.
Wayne-Westland Community School District is committed to raising awareness about mental health and equitable access to quality mental health services.
Wayne-Westland Community School District partnered with Care Solace to support the well-being of students, staff and their family members. Care Solace is a complimentary and confidential care coordination service that can help you quickly find mental health or substance use treatment options matched to your needs, regardless of circumstance.
If you would like to use Care Solace to help you find a provider:
Call 888-515-0595. Multilingual support is available 24/7/365
Visit www.caresolace.com/wwcsd and either search on your own OR click "Book Appointment" for assistance by video chat, email, or phone.