January 9, 2023
Care Solace Article - It's National Thank You Month!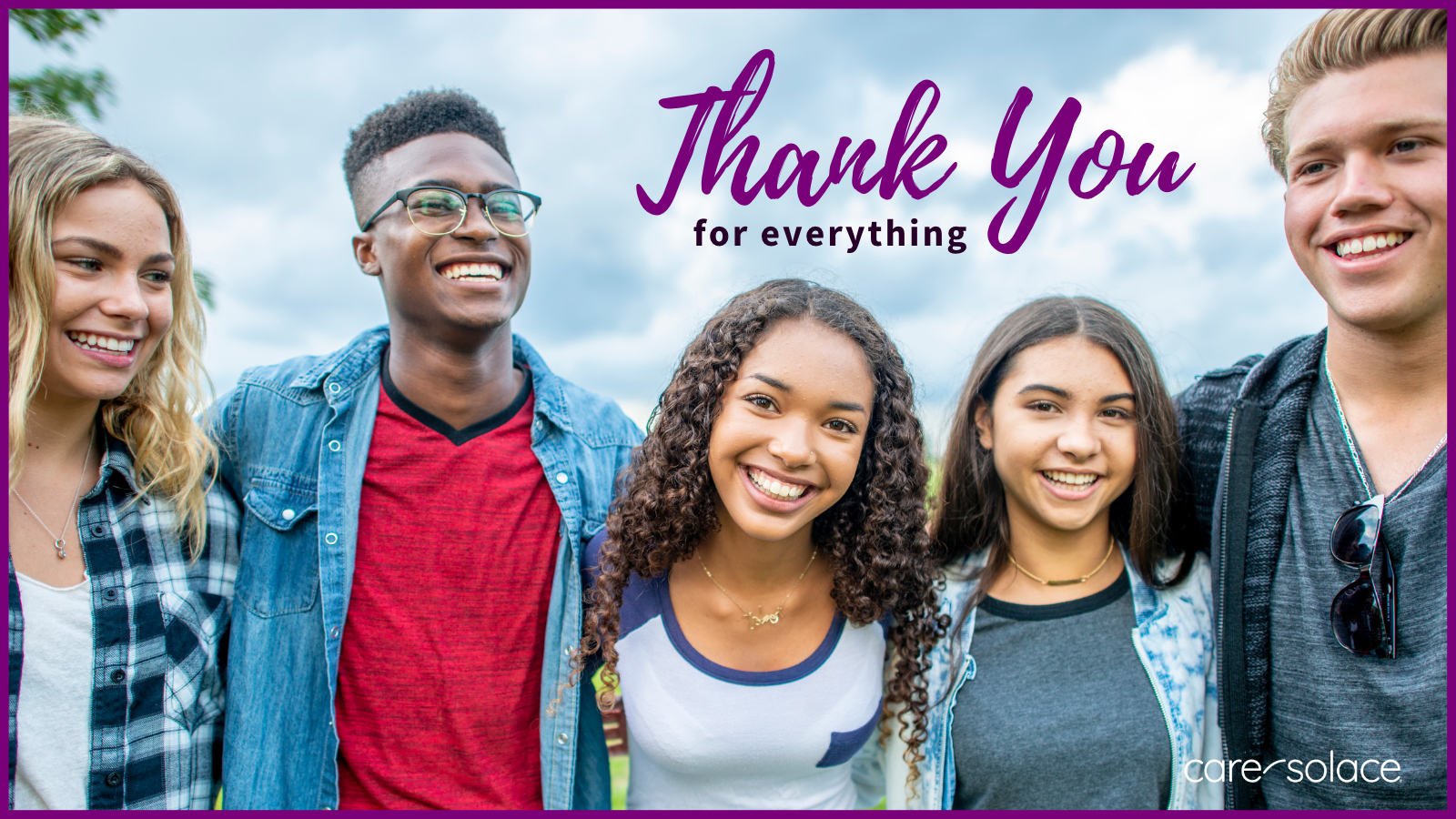 Thank You Month is a time for us to spread kindness by thanking all the people who've helped us along the way.
Did you know that gratitude makes you happier? Appreciation has been shown to lessen symptoms of depression and improve overall mental health. By thanking others for their support and kindness, we also help our own mental well-being. Taking time to say "thank you" can be a small moment that makes a big difference in someone's day. As you go through this month, spread gratitude on campus by thanking a friend, teacher, staff member, or anyone who has made a difference in your life.
As you reflect on how you've been supported through the years, there might be moments where you realize you need a little extra support for yourself. Wayne-Westland Community School District partnered with Care Solace to support the well-being of students and their family members. Care Solace is a complimentary and confidential care coordination service that can help you quickly find mental health or substance use treatment options matched to your needs, regardless of circumstance.
If you or a family member are looking for help with mental health or substance use treatment and would like to use Care Solace to help you find a provider:
Call 888-515-0595. Support is available 24/7/365 in over 50 languages.

Visit caresolace.com/

wwcsd

and either search on your own OR click "Book Appointment" for assistance by video chat, email, or phone.

Thank you for being part of our community. You are a valued member of Wayne-Westland Community School District and we look forward to a great year ahead.