January 12, 2023
Early College Information Night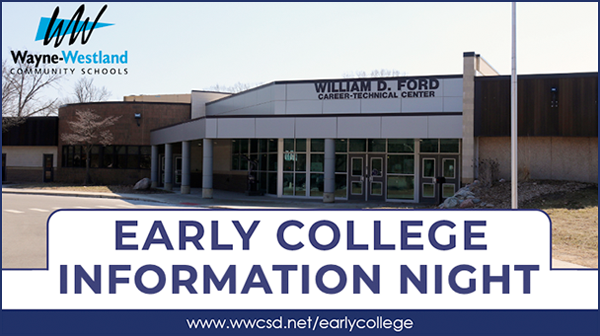 Wayne-Westland Early College provides students an opportunity to simultaneously complete the high school diploma and an associate degree at no cost to families.
The district is hosting an Early College Information Night for current 8th through 10 grade students on Tuesday, January 17, 2023, at 6 p.m.
The event will be held at the William D. Ford Career-Technical Center (36455 Marquette, Westland 48185).
See our Early College page for more information.