January 18, 2023
December GEM Award Winner - Lisa Rotenheber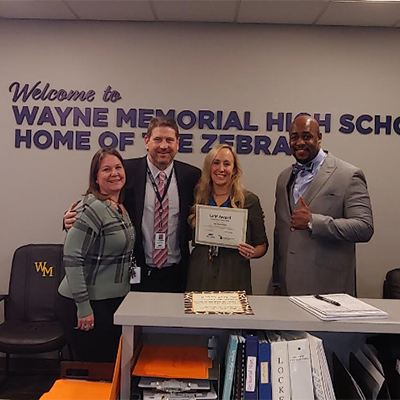 WMHS December Winner - Lisa Rotenheber, Special Ed Teacher
Lisa's statement:
"I was an employee for Wayne Westland for ten years, 2004-2014. I decided to stay home with my three sons for seven years. When it was time for me to go back to full time, I knew I wanted to return to Wayne Westland. I missed the community and students. I needed to get back to where my heart belongs."
Cory Gildersleeve/Principal statement:
"Lisa is a very passionate educator. She is dynamic in every way. She definitely goes the extra mile with her students by building relationships and being there for them. She also offers support to staff, teachers, and students on a daily basis. We are so blessed to have here on our team at WMHS. Wayne Pride!"