September 10, 2023
Dear Wayne-Westland Students, Staff and Families,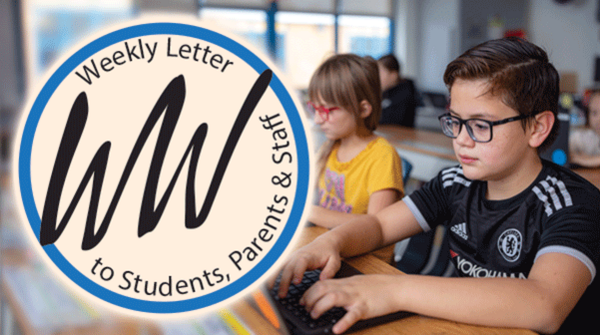 We have had a great start to the new school year. Our students were able to open lockers, find their classrooms, navigate the technology, and acclimate themselves to what is going to be a great year. Thank all of you for your support and guidance. Remember, we are Wayne-Westland CommUNITY Schools and will work together to provide our students with a GREAT future.
This week, I would like to take this opportunity to address some important upcoming events and safety concerns within our school district.
September 11 Remembrance Day:
As we approach the solemn anniversary of September 11, 2001, most of us remember exactly where we were when we first heard the news. Many of us were in classrooms either as educators or students. None of us will ever forget the events of 9/11 and how the entire nation came together as one. It is imperative to preserve the memory of September 11, 2001, and pass it to the next generation. We must teach our children about this day's impact and our nation's determination and strength.
I encourage you and your family to take a moment to reflect, remember and honor all the lives lost and the families who suffered a loss on this tragic day. I also encourage you to express your gratitude to our first responders and military personnel who care for us in times of crisis.
Military Appreciation Varsity Football Game:
Join us for the Military Appreciation Varsity Football Game at 7 p.m. on Friday, September 22, 2023, at Wayne Memorial High School (3001 Fourth Street, Wayne 48184). We will honor all active and veteran military members. This is also the annual Wayne Memorial vs. John Glenn football game. We hope the community will join us for this memorable evening. Tickets are available online at https://gofan.co/event/1071713?schoolId=MI10119 . This event is open to the public.
Update on Pedestrian Safety:
The well-being of our students is our top priority. Recently, we had a concerning incident involving a student struck by a vehicle at an intersection near our school. Thankfully, the student sustained minor injuries and is recovering well. We thank the City of Westland administration for taking swift action regarding the traffic accident and the ongoing concerns we shared following the unfortunate incident.
On Friday morning, the City of Westland administration and the chief of police had three patrol cars monitoring the intersection of Newburgh and Marquette and pulling over speeders and violators of other traffic issues. This prompt action sends a strong message to the community that we are working together to make our kids as safe as possible on their routes to and from school.
We would like to take this opportunity to remind everyone of the importance of pedestrian safety. Pedestrian safety is a shared responsibility, drivers and pedestrians must take the necessary precautions to ensure everyone's well-being. We actively work with local authorities and community partners to enhance safety measures in high-traffic areas near our schools.
How You Can Help:
Here are a few things you can do to help keep our students safe on their way to and from school.
Be aware of speed limits and traffic signals while on the road.
Watch for pedestrians on the sidewalks and at intersections.
Encourage your students to be aware of their surroundings when they travel to and from school.
Thank you for your continued support and cooperation as we navigate these important events and safety initiatives. Let us stand together as a community, working towards a safer, more inclusive, and respectful environment.
Sincerely,

John Dignan, Ed.D.
Superintendent