Welcome To

Graham Elementary
Enroll Today!
Ready to Enroll?
Visit our Enroll Today page now for information on the Enrollment Process, What Schools your Child/ren will attend, What to Bring, as well as other important information and enrollment Quick Links.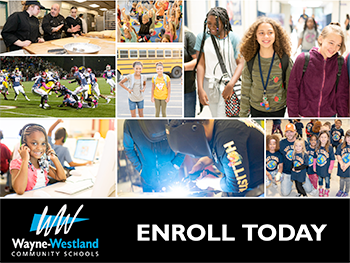 Mission Statement
Mission Statement
Always My Best and Nothing less!

The students, staff and parents of P.D. Graham Elementary School work together to create a caring, cooperative learning atmosphere, which will produce a responsible, lifelong learner.
Graham Resources
Graham Elementary Forms, Documents & Links

Annual Education Report


Family Handbook


Graham Boundary Map


School Improvement Plan


School Supply List
Important Forms, Documents & Links
WWCS

Forms, Documents & Links

Bus Transportation Routes - MISTAR


Bus Transportation Forms & Information


Champions Before & After School


District Handbook


Elementary Points of Pride


First Weeks of School Handbook


Non-Discrimination Policy


Report Card Standards


Update Registration for Current Students


Volunteer Information & ICHAT Form
Points of Pride
Points of Pride

Knowledgeable and experienced teaching staff (90% 10+ years with Wayne-Westland Community Schools)
2017 M-Step ELA 3rd & 4th Grade scores above the county and district.
Grades 2-4 exceeded our School Improvement Goals of 50% of students meeting their Spring NWEA Reading projected RIT growth, with 3rd grade exceeding 75% growth.
Four teachers received foundation grants and/or Detroit Zoo grants to fund classroom initiatives and school field trips.
Outstanding PTA that sponsors family nights, assemblies, classroom mini-grants, and parent volunteer opportunities, and so much more.
Student Council raised over $3,000 for Pennies for Patients for the Leukemia & Lymphoma Society and donated over 600 hats/gloves/scarfs for the Winter Warm-Up Collection for the Purple Heart.
PAWS FOR A CAUSE peer to peer program which partners general education students with students with disabilities to foster social skill development and independence.
Parent engagement opportunities- Book Bingo, Book Fair Nights, Music Concerts, 4th Grade Biography Night, Talent Shows, etc.
February 25, 2020
Wayne-Westland Community Schools Superintendent Search Update
The Wayne-Westland Community Schools Board of Education has chosen the candidates they will interview for the position of Superintendent.
February 12, 2020
Change to Calendar- March 10, 2020
January 27, 2020
WWCSD Children's Theater performance of Disney Frozen Jr.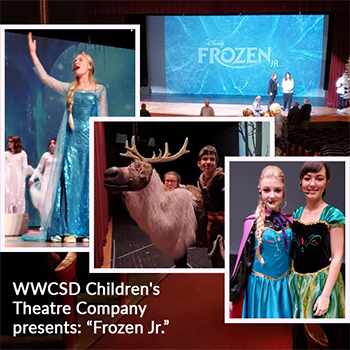 Congratulations and great job to WWCSD Children's Theater on your performance of Disney Frozen Jr. ! Photos and video of the performance can be seen on the WWCSD Children's Theater Facebook page.

Video Highlight
January 28, 2019
Weekly Communication January 28th, 2019


Visit Our OK2SAY Page

Contact Us
Graham Elementary
1255 S. John Hix
Westland, MI 48186



Phone: 734-419-2620
Fax: 734-595-2483
Attendance Line: 734-419-2626
Student Hours
Full Day: 9:00 am - 3:50 pm
AM Half Day: 9:00 am - 12:10 pm
No School K-6 and Stottlemyer Early Childhood Center

Calendar:

Graham Elementary

IMPORTANT: District Calendar Change

There will be NO SCHOOL for Stottlemyer Early Childhood Center and all K-6 grade students on Tuesday, March 10, 2020. This is due to the 2020 Presidential Primary Election. Because many of our schools serve as polling locations, having school in session on an election day can be disruptive to the school environment and inhibits our normal safety protocols.

Recent legislative changes provide public school district the option to use such days for professional development.

Our middle and high schools will be in session and have a full day of instruction on March 10.
Website Accessibility
Website Accessibility Policy
Wayne-Westland Community Schools ("District") is committed to ensuring accessibility of its website for students, parents, employees, and members of the public. All pages on the District's website will conform to the W3C WAI's Web Content Accessibility Guidelines (WCAG) 2.0, Level AA conformance, or updated equivalents of those guidelines. The District will continue to test future releases/updates of its website and remains committed to maintaining its compliance and serving the widest possible audience. To this end, the District will perform periodic accessibility audits of its website.

Please report any concerns on the Accessibility Concerns page.

Web Accessibility Coordinator:
Scott Mastenbrook
734 419-2009
MastenbrookS@wwcsd.net