November 28, 2022
Dear Wayne-Westland Students, Staff and Families,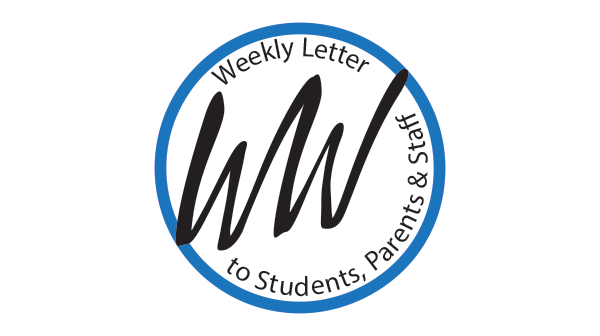 As we remember and reflect on the tragic events at Oxford High School last November, let us take a moment to offer our support to their entire community. On Nov. 30, 2021, devastation struck Oxford High School, shaking students, educators and parents in Michigan and across the nation. Please join me in remembering the students who lost their lives that day: Madisyn Baldwin, Tate Myre, Hana St. Juliana and Justin Shilling.
One year later, it is still difficult to comprehend this tragedy. We know there will be an increase in news coverage and social media postings this week regarding Oxford. Unfortunately, this tragedy is also a sobering reminder that terrible events can happen anywhere at any time.
This week we have experienced social media threats involving one of our schools. Even though the threat was false and the police made an arrest, this has still affected our students, staff and families.
Please share with your children that there are consequences to making false threats. Michigan Attorney General Dana Nessel issued a video highlighting the seriousness of making threats against schools following a recent increase in reported incidents.
Nessel said, "Threats of violence rob students of valuable days of instruction as school administrators are forced to close buildings to keep kids safe. Whether these are real threats made by those intent on doing harm or pranks made by kids trying to get a day off, they are real crimes with real consequences."
Potential charges one could face if they make a threat of violence include:
Communicating a threat of terrorism, a 20-year felony;
Calling in a bomb threat, a four-year felony;
Malicious use of a telecommunications device, a six-month misdemeanor; and
Threatening violence against a school employee or student, a one-year misdemeanor.

Mental Health Support
That's why it's so important we continue to work together to support our students. I encourage you to learn more about resources available to families at our Social Emotional Learning link.
For those students who may need additional support, we have mental health community partners available to provide support.
Our district also has a partnership with Care Solace. They help find mental health support or substance abuse services. Care Solace is a complimentary and confidential service provided to students, staff, and their families by Wayne-Westland Community School District. Contact Care Solace at 888-515-0595.
As we head into the holiday season, I encourage you to talk openly with your child about mental wellness, whether serving as a shoulder to cry on or discussing the support available to them at school and in the community. An open dialogue can be of great benefit to you and your child.
Safety Measures
Reflecting on the tragedy that struck Oxford one year ago, many parents have questions about what is being done to keep their students safe in our buildings. We have clear plans and procedures to deal with emergencies that may arise in our schools.
This year, our staff will be ALICE trained. Our current safety measures include district and school crisis teams, partnering with our local police departments to assign School Resource Officers to the district, employing hall monitors and student safety monitors in our middle and high school buildings, district building AEDs, locked interior and exterior doors, enhanced security cameras that are accessible by our local police departments, enhanced PA systems, secure entrances, and most importantly, building relationships and getting to know all our students. Throughout the year, schools take part in at least ten emergency drills.
The safety of our students, educators and staff is our top priority at Wayne-Westland Community Schools. We will continue to support the safety and emotional welfare of our students, families and staff. Please contact your building principal or counselor with questions or concerns. We are here to help.
As always, thank you for serving as a partner in your child's education. Have a wonderful week.
Sincerely,
John Dignan, Ed.D.
Superintendent