March 24, 2023
Dear Wayne-Westland Students, Staff and Families,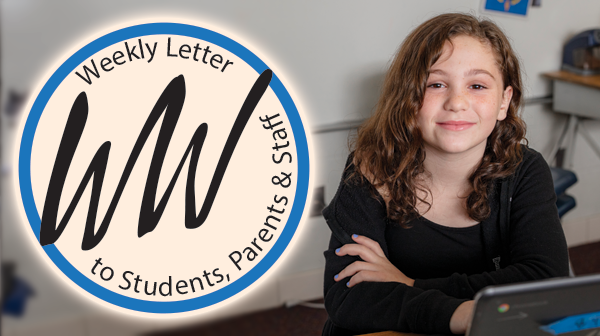 Spring Recess is here! The district will be on Spring Recess from March 27- 31, 2023. School will resume on Monday, April 3, 2023.
I hope our students, staff and families enjoy this welcome pause as we prepare for a very busy end of the school year. Take some time to relax and enjoy yourself so you can return refreshed and ready to end the school year positively. Here are some brief reminders.
Upcoming Dates
April 5- Half day (middle school students)
April 7- No school (Good Friday)
May 3- No school (Staff professional development)
May 26- Half day of school
May 29- No school (Memorial Day Recess)
June 2- Graduation ceremony (Wayne-Westland Innovative Academy)
June 3- Graduation ceremony (John Glenn and Wayne Memorial)
June 7- Half day (high school students only)
June 8- Half day (K-12 students)
June 9- Half day (K-12 students)- Last day of school

Middle School Transition Night
Current fifth-grade students and their families are invited to Middle School Transition Night from 6- 7:30 p.m. on Wednesday, April 26, at the middle school your child will attend in the fall. Students will meet the staff, tour the school and learn about clubs and activities available in middle school.
Student and Family Resources
Thank you again for your partnership and support. Have a wonderful week.
Sincerely,
John Dignan, Ed.D.
Superintendent