November 22, 2022
Special Needs Community Outreach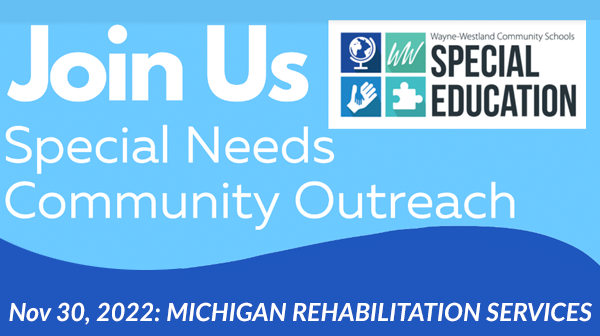 The Wayne-Westland Community Schools Special Education Department is hosting a series of Community Outreach Nights. We are hosting a series of informational sessions to share resources for families of students with special needs. These sessions are open to the entire community. Please join us from 6:30- 7:30 p.m. at Dyer Senior Center, 36745 Marquette, Westland, Mi 48185 on the following dates:
Nov 30 : Michigan Rehabilitation Services
An introduction to services an individual with a disability may be eligible to receive and how and when to access services. Join us in person or virtually (Google Meet Link).