November 23, 2022
October GEM Award Winner - Sarah Hughey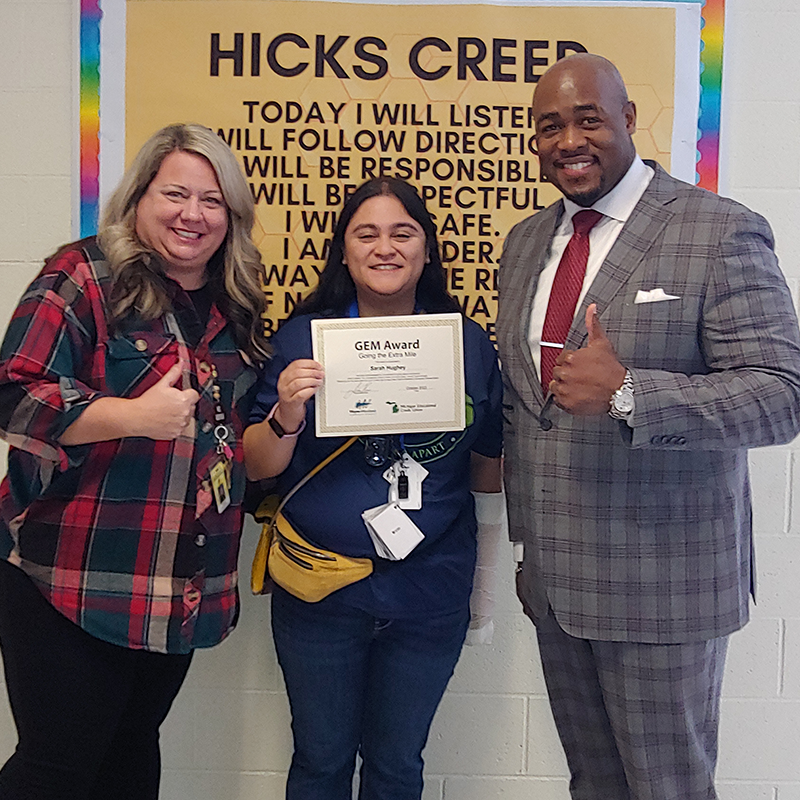 Sarah Hughey, Hicks Elementary School
I love working at Wayne-Westland because of the positive workplace culture here at Hicks and in the district. I feel like I have strong relationships with my coworkers and my students, and I receive support in whatever I need from the leadership team in my school. I also like how we have opportunities to pursue personal interests, such as with the PD Palooza.
Hicks Principal Amy Gee's statement about Sarah Hughey
Ms. Hughey is a new addition this year to our Hicks Family. She fits in beautifully because of her students' first mindset. Ms. Hughey delivers her instruction with so much passion and the relationships with her students is exemplary. In the short time that Ms. Hughey has been on staff, she has already shown so much compassion to her students by meeting their basic needs first. Hicks is an even better place with Ms. Hughey in it!