Great Start Readiness Program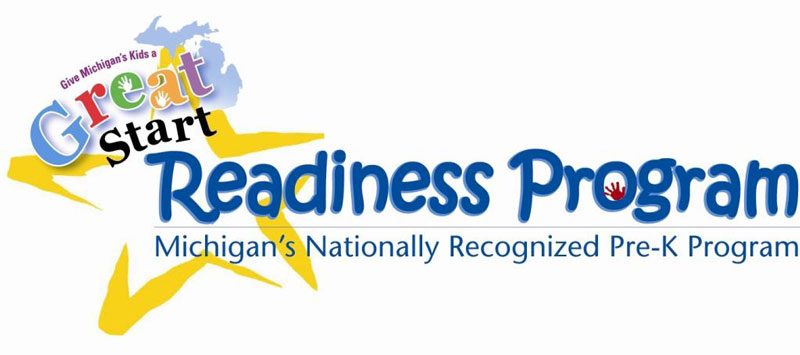 Program Purpose
The purpose of this program is to improve the readiness and subsequent achievement of children who are 4 years olds by September 1st, and are considered to be educationally disadvantaged, or who may have extraordinary need of special assistance. The GSRP Program is free to all Wayne-Westland Community School children who qualify.
Checklist for required documents due at time of enrollment
Birth Certificate (original)
Immunization Record (updated)
Physical (within 1 yr)
Driver's License (current address)
Previous year's Federal Income Tax (1040)

Children enrolled must be identified by two or more "qualifying factors" listed below.
Qualifying Factors

*Extremely low family income (counts as 2 at qualifying factors)
*Low family income
Diagnosed disability or identified developmental delay (developmentally immature, nutritionally deficient, long-term or chronic illness, diagnosed handicapping condition (main streamed), language deficiency or immaturity), **IEP.
Severe or challenging behavior (destructive or violent temperament or exclusions for other pre-schools).
Primary home language other than English (non-English or limited English speaking household).
Parent/guardian with low educational attainment (family history of low school achievement, non-grad, or illiteracy).
Abuse/neglect of child or parent (physical and/or sexual abuse and neglect, substance abuse or addiction).
Environmental risk (single parent, incarcerated parent, parental/sibling loss by loss or death, or parental loss by divorce, or military deployment, chronically ill parent/sibling (physical, mental or emotional), pre or postnatal toxic exposure, teenage parent, lack of stable support system of residence, living with other families, foster families, grandparent raising grandchildren living in high risk areas, home foreclosure.
* One Income factor must be met
** Exception- IEP

The GRSP Program is a full day session, up to 18 students per class. Classes meet Monday through Thursday from 8:00 a.m. – 3:00 p.m.
Please call 734-419-2640 for enrollment interview.
Early Childhood Specialist

Andrea Gamber-Smith